Category Archives:
Classic
This is brilliant. The wonderfully talented and passionate Antti Kalhola has just done another video that perfectly explains WHY F1 drivers race using just archival footage and perfectly judged quotes. It is compulsory viewing if you have forgotten why you love Formula One. Six minutes of pure awesome.
If you love movies and cars, then you have to check out the AFICIONAUTO YouTube channel. In each episode photographer and filmmaker Chris Rutkowski looks at a different iconic movie car and the people that own them. The videos are fascinating, fun and beautifully filmed and well worth a look. Check out the first episode above, all about a certain DeLorean, then head over to the YouTube channel by clicking here to check out the episodes on the 1969 TV Batmobile, Magnum P.I's Ferrari ...
Check out this video of an utterly incredible Hot Rod called Double Trouble. It is a 1927 Ford Model T sitting on a custom-built 1.5-inch tube chassis. It is powered by TWO 4.6-litre Ford modular V8s with FOUR, yep that's right, FOUR superchargers that produce an approximate power output of around 900kW!! And it is built by a kiwi! The first thing that Gordon Tronson, the creator of this magnificent beast, says in the video is that he grew up in New Zealand. As if this explains it. ...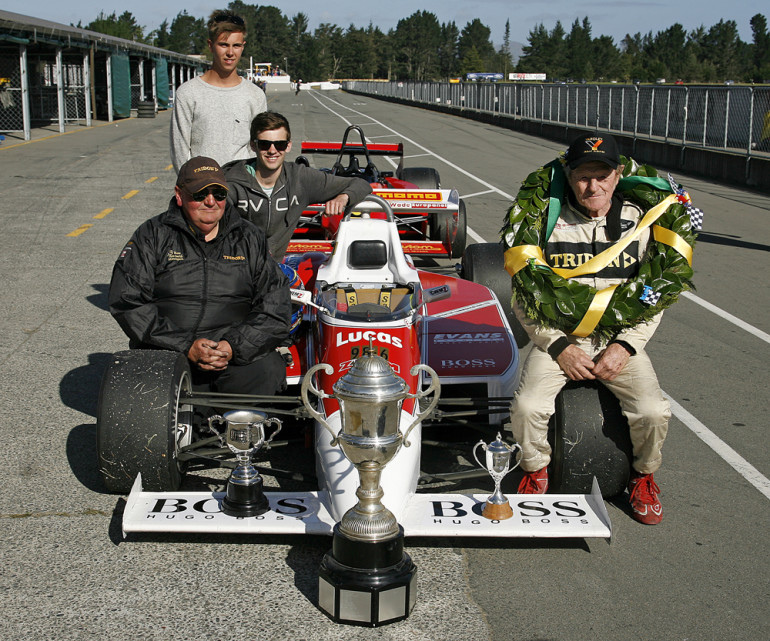 More fantastic Terry Marshall shots – this time from the Lady Wigram Revival meeting at Ruapuna. The legendary Kenny Smith took out the Lady Wigram Trophy for the fifth time and seems to be immortal. He isn't getting slower, that's for sure!
This video has it all. That is all there is to say.
Yesterday we posted our coverage of the magnificent new Bentley Flying Spur, which we rather liked. Today we head ...