I may have mentioned once or twice that I have been lucky enough to drive the legendary Rubicon Trail in the U.S of A.
The reason I rather persistently mention it is simply that it was one of the best experiences I have ever had doing this consistently fun, often stressful and always poorly paid job called motoring journalism.
You can read about that remarkable experience by clicking here, but recently I was lucky enough to replicate that very experience locally, albeit on a smaller, but no less fun scale.
"How? Why? What the hell are you talking about?" I hear you ask. How exactly do you replicate the experience of the Rubicon Trail in New Zealand?
After all, off-roading in New Zealand is largely mud based, whereas the Rubicon Trail (and off-roading in the USA in general) is all about the rocks, baby! From rocks bigger than your head top rocks bigger than your house, rock-crawling with a towering cliff above you on one side and a sphincter-tightening sheer drop on the other is what a lot of the Rubicon Trail is about.
And the answer to all of that lies deep in the South Island. And with some special guests who were visiting our shores.
In a top secret move, Jeep was giving American journalists a long-lead drive of the new JL Wrangler, most notably up a short but fantastically challenging Rubicon-style rock crawl on a private property nestled up the very end of the road that goes to the Mount Aspiring National Park.
Well, in wasn't all THAT top secret, as the JLs had been circulating undisguised around Queenstown and Wanaka, and the entrance to our temporary playground was off the end of a road to a popular tramping location. But, still, Jeep NZ people wouldn't make any comment on the JL and we weren't allowed to play in it either…
To that end, Jeep had hired Jeep Jamboree USA to run the event, and handily enough, the local arm decided to take advantage of this and throw a bunch of journalists (and some Jeep dealers) into current JK Wranglers and tackle the course.
Now about Jeep Jamboree actually being an actual company (its official name is Jeep Jamboree USA, or JJUSA for short) and not just an event; we didn't know that and bet you didn't either, but it is.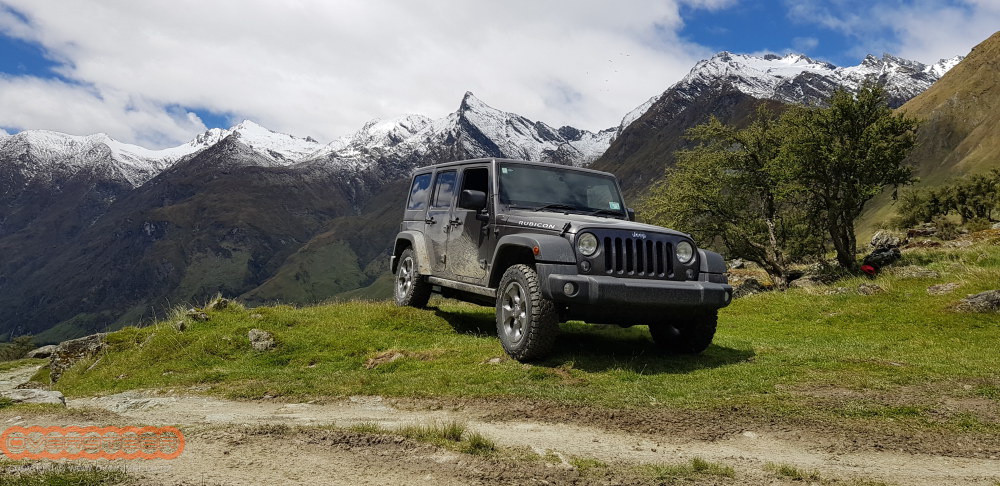 The first Jeep Jamboree was in 1953 when Jeep enthusiast and off-roading pioneer Mark Smith organised a trip across the Sierra Nevada mountain range with other enthusiasts using the old Rubicon Trail, after he had successfully managed to get an ex-military Willys Jeep through the long abandoned route the previous year.
Previously the trail had been a country road with a popular mineral springs tourist attraction on it, complete with a hotel.
The hotel burned down in the 1920s and a burgeoning national highway network was established, so the road was abandoned and allowed to deteriorate to the point that it was largely considered impassable. Until Mr. Smith and his Willys Jeep, that is.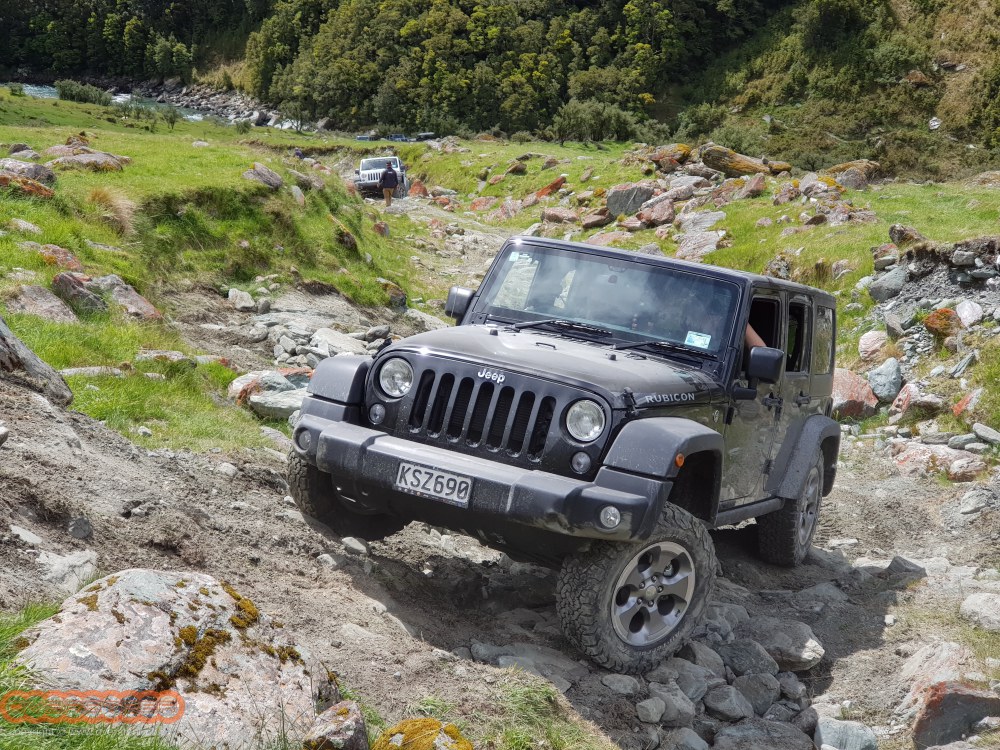 The Jamboree became a regular thing and when Jeep officially got involved in supporting it, it – along with the Rubicon Trail itself – has gone on to become a big part of the Jeep legend.
The company recently celebrated its 65th anniversary and currently has more than 700 staff and runs more than 50 events around the world (although predominantly in the USA) annually.
But it isn't just about running events for Jeep fans, there is another side to JJUSA's business, as vice president of operations for JJUSA, Shawn Gulling explained.
"Jeep will hire us any time there's a new vehicle launch. For the last three years, Jeep Jamboree has started started expanding globally. Last year, I spent six months in Australia doing Jamboree-type stuff, we had a team at the new Jeep plant in Brazil building a test track and there's the possibility of some work in China. Just this year, our boss went to India to help out with the new Compass."
While the all-new JL Wrangler is due to be launched shortly in the USA, it is still a good year away from going on sale in RHD form here, so a chance to tackle a proper course complete with JJUSA guides in the current JK was not only too good to refuse, it was also relevant.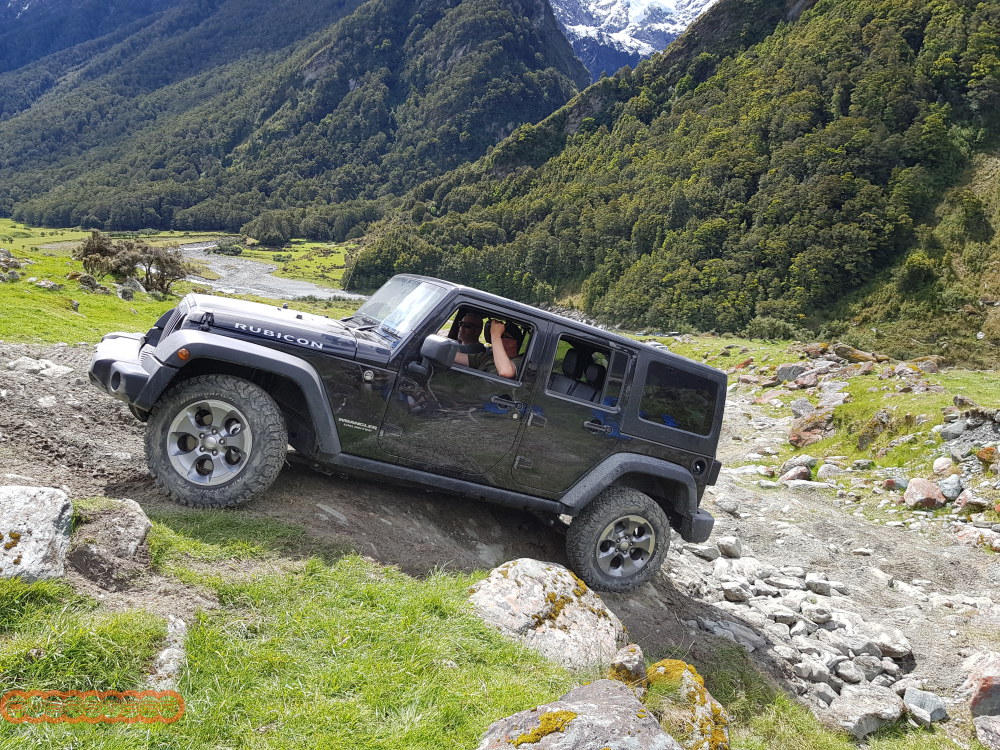 The Wranglers we used on the course were all standard long wheelbase Unlimited Rubicon models that comes standard with detachable sway bars for that ultimate axle articulation, although there were a pair of fully kitted-up examples on hand as well, each with around $20 to $25K worth of extra off-road gear, including winches, lift kits and big, chunky off-road tyres.
Much like the a lot of the Rubicon Trail, progress was extremely slow – with this type of rock crawling it is much faster to simply walk, but that really isn't the point…
At first glance, the narrow rocky gully would seem to be impassable in a vehicle, but not in a Jeep Wrangler with an experienced guide outside the vehicle making sure you don't scrape off any necessary external features on a rock the size of a small car.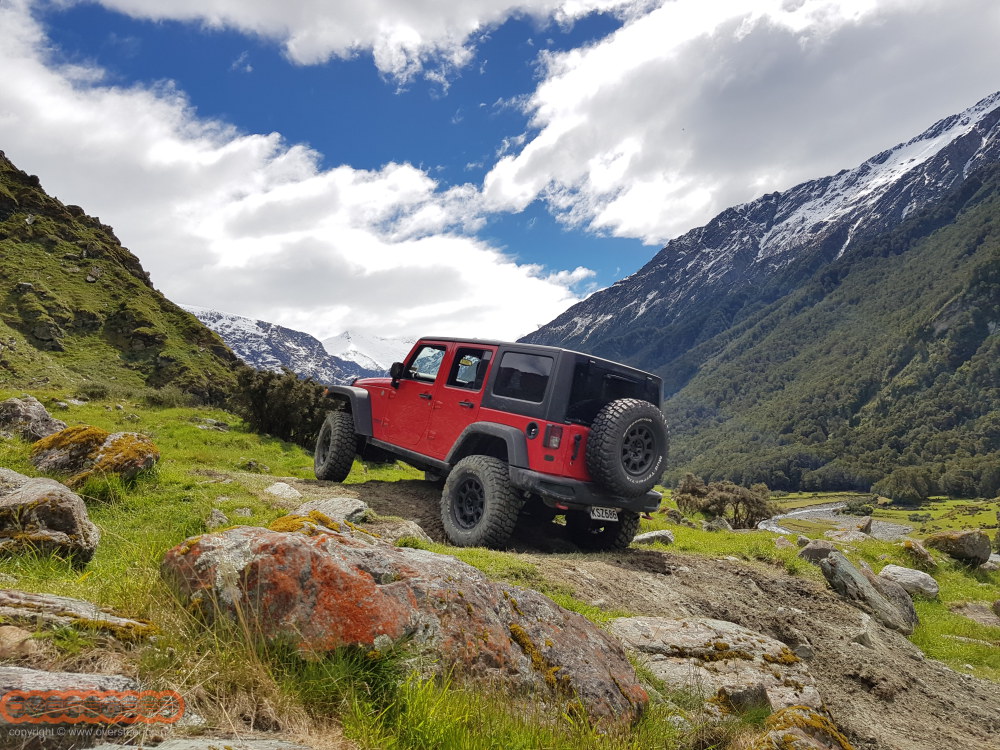 While the kitted-up Wranglers made short work of even the most challenging sections, the standard cars did it almost as easily, albeit with a bit more scraping and sliding thanks to their lesser (but still considerable) ground clearance.
When asked about how the route would compare to the ones that the Jeep Jamboree uses at its events (and the legendary Rubicon Trail), Gulling explained that his team rate trails from 1 to 10 in terms of difficulty.
"This would be a seven or eight for sure," he says. "It would be even higher if it was longer.'
If only it was…