What are they?
The two hottest small cars Audi does.
And, boy, are they hot! Both based on the same platform and both packing the same angry 294kW/480Nm five-cylinder engine, the RS3 sedan and TTRS are the latest in a veritable avalanche of new and updated Audi models.
Interestingly, while the RS3 sedan gets the updates, the RS3 Sportback doesn't. Yet – a new Sportback will be along shortly.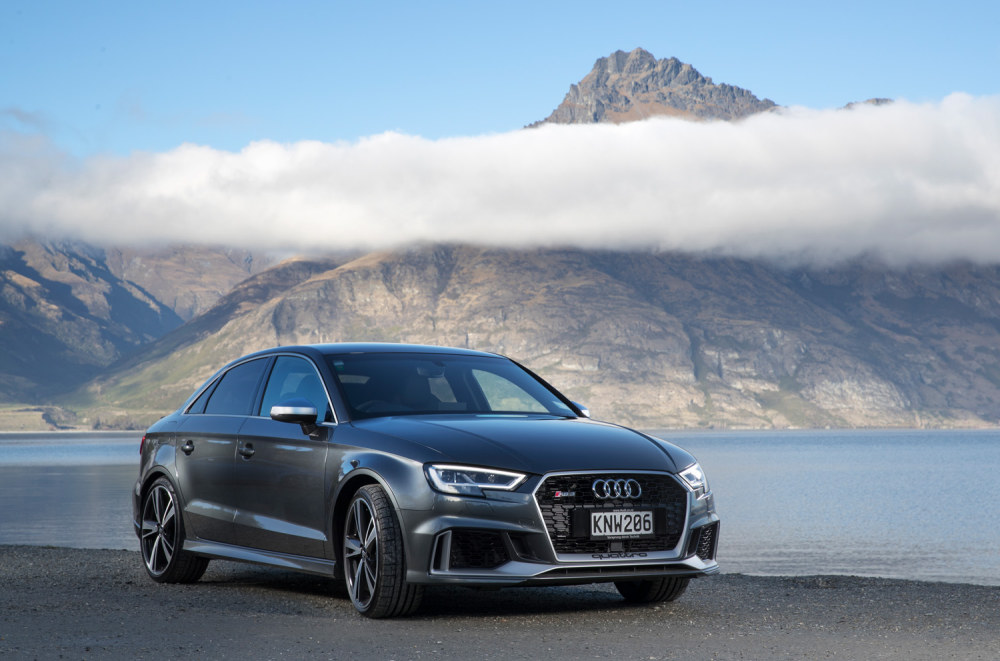 How much do they cost?
Both cars land in New Zealand as a single model (with a few options available, of course), with the RS3 sedan dropping at $106,900 and the TTRS touching down at $132,900.
What is their opposition?
The RS3 sedan is muscles squarely up against the Mercedes-AMG A Class-based range, or probably more specifically, the 280kW/475Nm $112,590 CLA 45, and while it lacks the rear doors of the RS3 sedan, the 272kW/465Nm $114,900 BMW M2 is another obvious competitor in terms of price, power and performance.
While also potentially counting the same cars as competitors, the TTRS pretty much takes aim right at an in-house competitor in the form of the 220kW/380Nm Porsche 718 Cayman and Boxster twins ($123,900 and $125,600 respectively).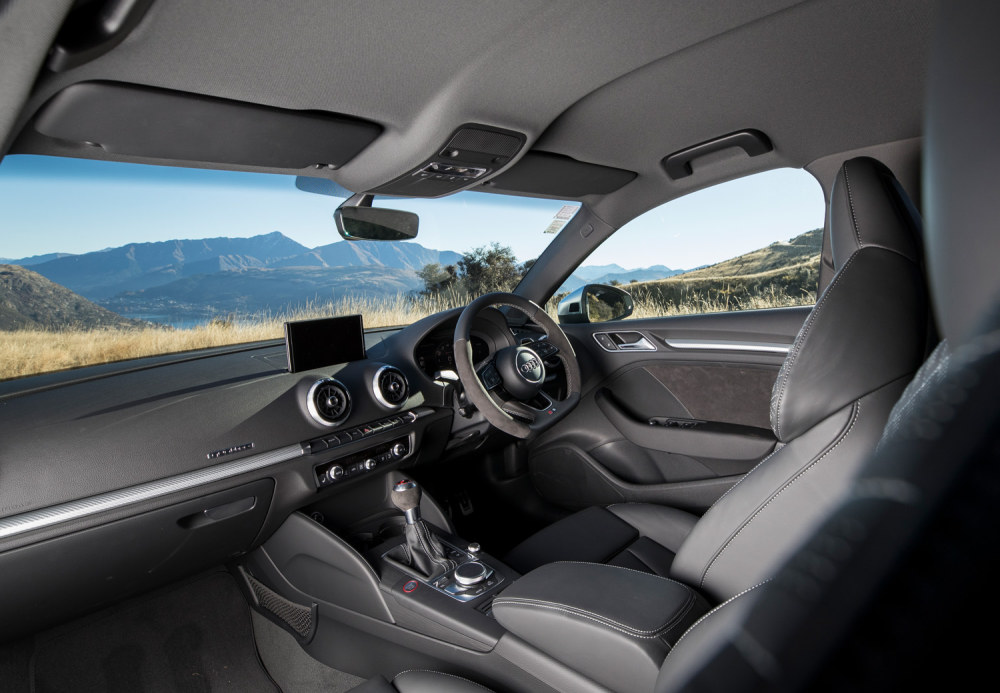 What powers them?
As mentioned earlier, both the RS3 sedan and TTRS are powered by Audi's brilliantly angry 2.5-litre inline five-cylinder petrol engine.
Audi like to toss around the fact that the 2.5 is the most powerful five-cylinder engine in the would, but it really doesn't have that much competition… still, it IS an extremely powerful unit, pumping out 294kW of power and 480Nm of torque.
In both cars it is hooked up to a 7-speed dual clutch transmission and Audi's quattro AWD system.
What have they got?
As befits a $100K plus Audi, both RS cars come standard with healthy amount of standard equipment.
The RS3 sedan comes with 19-inch alloy wheels, automatic LED headlights, LED taillights, rain sensing wipers, keyless entry and start, an RS sports exhaust, Magnetic Ride damper control, Nappa leather sports seats, Audi's 12-inch virtual cockpit screen, dual zone climate control, satellite navigation, a reversing camera, Audi Pre-sense City, radar cruise control and lane change assist.
The TTRS gets all of this, but also adds a premium 9-speaker 155W audio system to the mix.
Of course, both cars have a range of options available including different alloy wheels, exterior appearance packs and interior design packs. Click here to see a full spec list for the RS3 and here for the TTRS.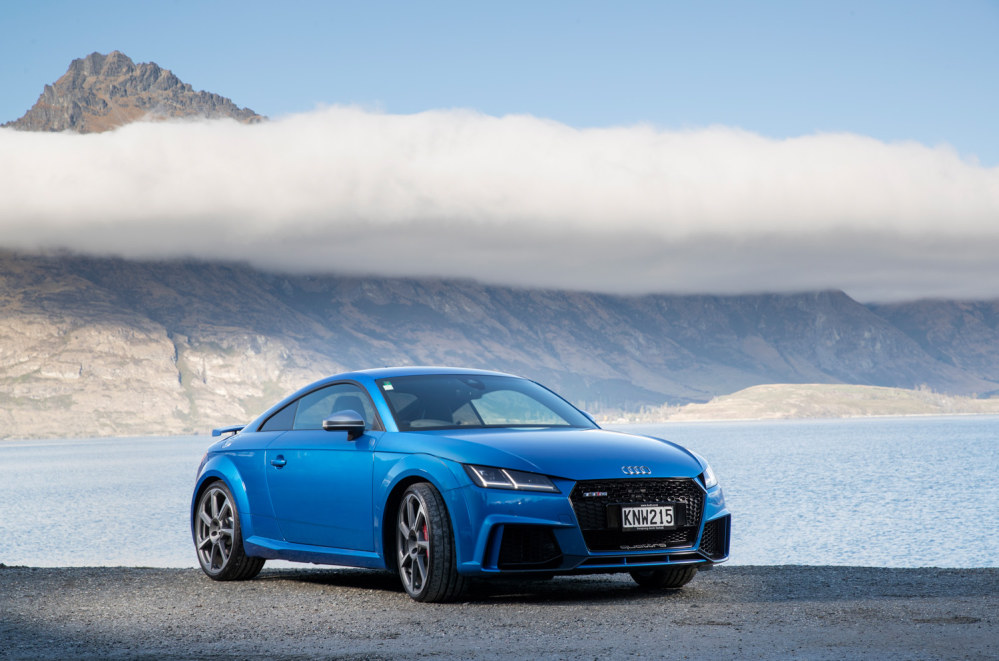 What's good about them?
Searing performance, aggressive looks, high standard equipment and fantastically fun handling do it for you? That's good, because both of the latest RS cars bring all of that and more.
Unlike some of its S cars, Audi usually manages to get the steering of its RS cars just right and, thankfully, it has done it with these two.
Sharp and precise, with lovely feel and feedback, the steering on the RS3 is a delight, with the TTRS managing to be even more accurate and tactile.
As well as being superbly aggressive and fast, the RS3 sedan also manages to do a very convincing impression of a comfortable luxury sedan, thanks in particular to the magnetic ride control.
The TTRS, on the other hand, ratchets the anger up and is surprisingly different and more aggressive for a car that sits on the same platform and shares the same engine.
What's not so good?
Audi's integration of Apple CarPlay is still unnecessarily clunky without a touchscreen.
Even though the TTRS is significantly more powerful than a Porsche 718, would you really buy an Audi instead of a Porsche?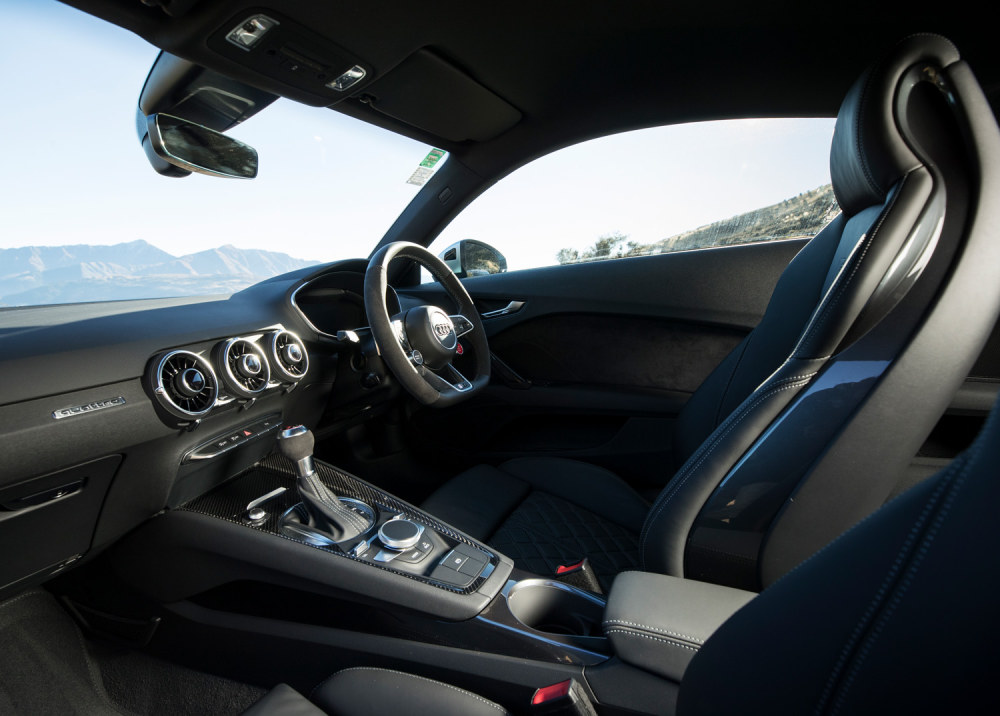 First impressions?
While both cars are pretty dam special and deeply impressive, it is the RS3 sedan that really makes a particularly strong claim for itself.
At $106,900 it is not only significantly cheaper than its German competition, it is also more powerful and faster.
It is also faster than the last RS4, which is not an insignificant achievement. But possibly more significantly, it is also faster and more powerful than the $10,000 more expensive Audi S4 sedan…
And it is not like the S4 is particularly more luxurious, because, as we mentioned earlier, the RS3 does a damn fine impression of luxury as well.
But then there is the TTRS, which is just a raving lunatic. But it is a raving lunatic that never feels out of control or intimidating, just very, very angry.
Both cars are massive fun and seriously accomplished, and it would seem that Audi are very much on their game with the latest round of RS cars.