What is it?
The Rio is Kia's latest incarnation of its entrant into the competitive "light" segment.
While the cars are small, the sales numbers are not so small, with the light car segment being the second largest segment in the passenger car sales charts by quite some margin, with a 28 percent slice of the market, compared to medium cars with 14 percent and large cars with an ever decreasing 8 percent. Of course, SUVs still dominate in first place with a whopping 39 percent share of sales…
The Rio has been getting better and better for sometime now, which has seen it consistently creep up the sales charts and currently sitting in 7th place.
And now there is an all-new version that has just landed on these shores that packs a load more equipment and a slick European-styled look.
We take a look at it.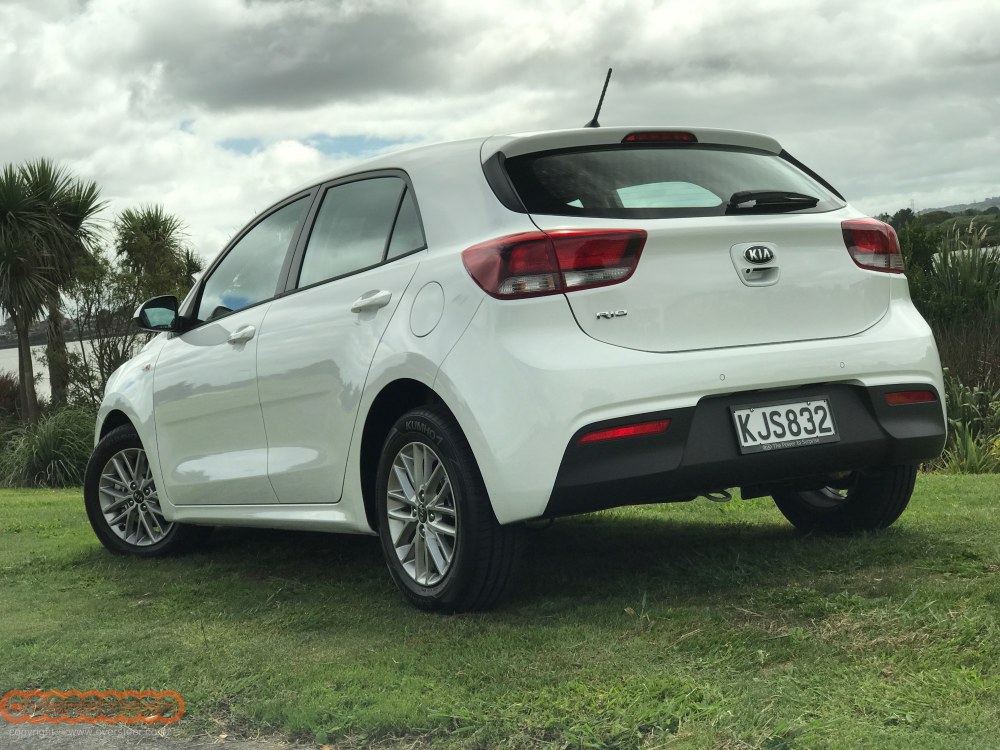 How much does it cost?
The all-new Rio comes to New Zealand in three forms – LX, EX and the new LTD – with a choice of manual or automatic transmissions in the LX, while the EX and LTD are auto only.
The LX costs $22,490 for the manual and $23,490 for the automatic. The EX costs $25,490, while the LTD lands at $26,990.
What is its opposition?
The big cheese in the light car segment is the all-dominating Suzuki Swift – which is due for replacement with an all-new model very shortly – and even Toyota's prodigious rental sales can't elevate the elderly Yaris from its second place slot.
Others include the Volkswagen Polo, Holden Barina, Ford Fiesta and Peugeot 207, as well as parent-company Hyundai's recently launched i20.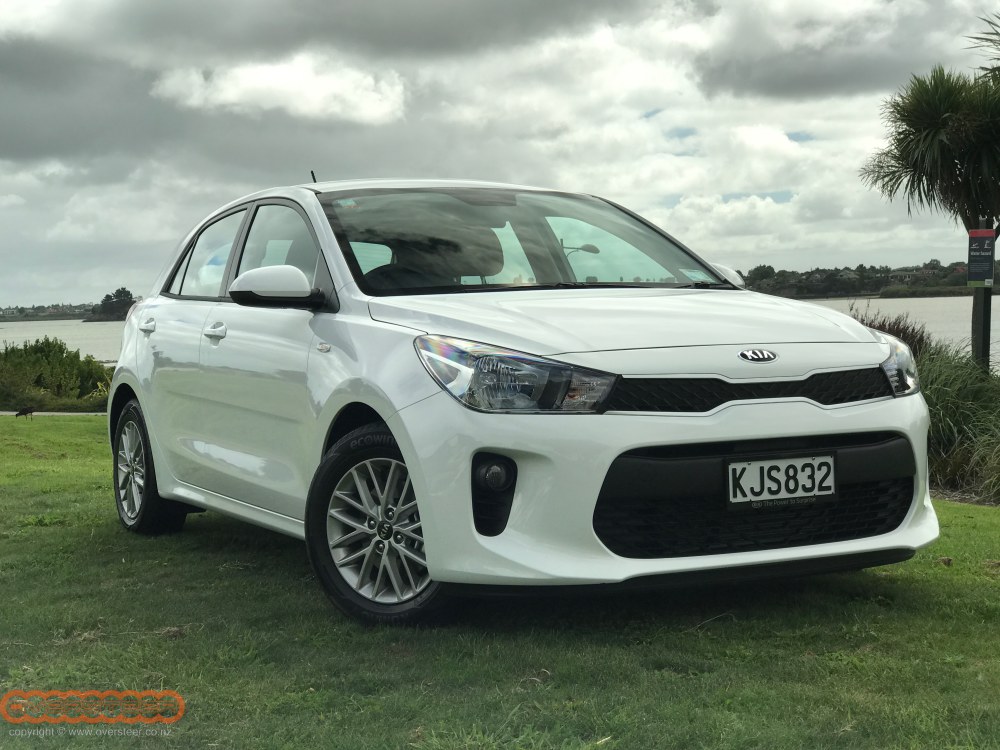 What powers it?
All models of Rio are powered by the same 1.4-litre four-cylinder petrol engine that produces 74kW of power and 133Nm of torque and, while the manual transmission is a six-speeder, the automatic is only a four-speed unit. Not something that is exactly cutting edge these days…
What's it got?
The LX comes standard with 15-inch alloy wheels, keyless entry, a 7-inch touchscreen infotainment system with Android Auto and Apple CarPlay, a reversing camera and rear parking sensors, cruise control and hill-start assist.
The EX adds 16-inch alloy wheels, projection headlights with cornering lights, LED daytime running lights, LED taillights, exterior chrome trim, push button start, climate control, satellite navigation and rain sensing wipers.
The new LTD trim adds 17-inch machine-finish alloy wheels, privacy glass, artificial leather upholstery and dash trim and alloy pedals.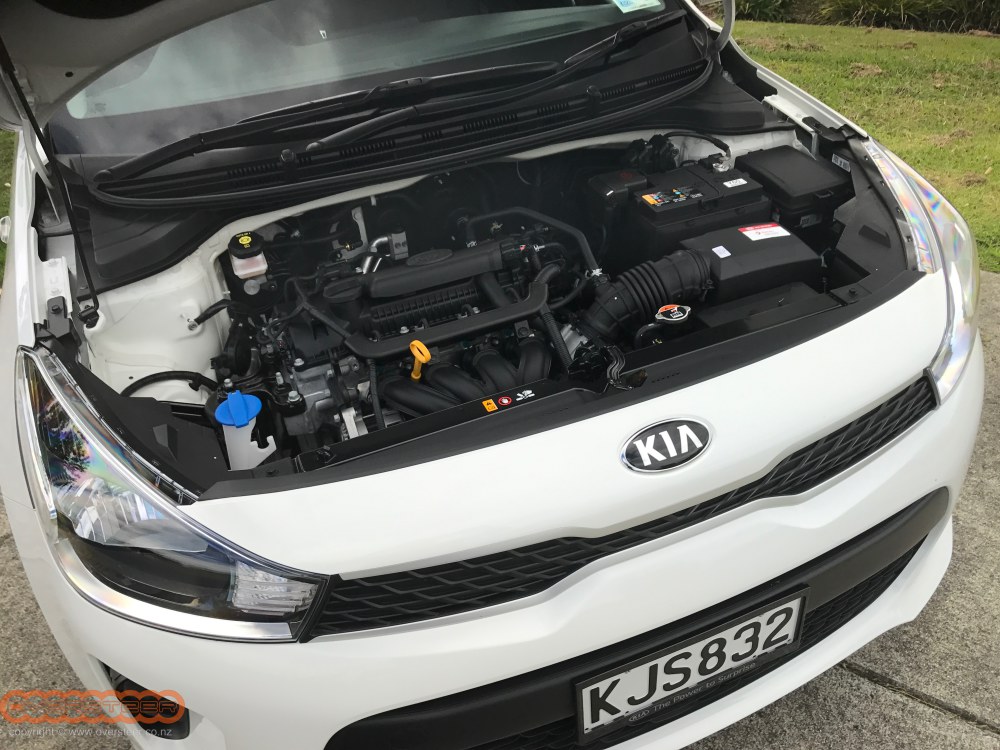 What's good about it?
Kia has packed in impressive mount of standard equipment in the Rio for an equally impressively low price and one that makes the Hyundai i20 look a bit sick too…
While the Kia Rio shares the same engine and transmission as the Hyundai i20, both feel far livelier in the Rio, with the transmission happier to kick down than in the i20.
Hooked up to the manual transmission, the Rio's engine seems even more eager. The transmission has a nice feel and a good shift action, while the clutch is nicely light, yet still also nicely progressive. It is extremely easy to use at low speed and actually fun on a winding road.
The Rio's chassis is a thing of surprisingly broad ability, with an impressive bigger-car ride alloyed to nimble and agile handling. The nose turns nicely into corners in response to input through the pleasantly weighted and decently communicative steering and the Rio felt nicely composed, even over rough surfaces.
What's not so good?
A four-speed automatic is really taking the piss these days.
While around town it is passable, out on the open road it feels like 1990 all over again. While it never struggles quite as badly as the i20, it still could be so much better with even a single extra ratio.
On the inside things are somewhat monochromatic and drab, with quite a lot of hard plastic present. Still, it is nicely laid out modern.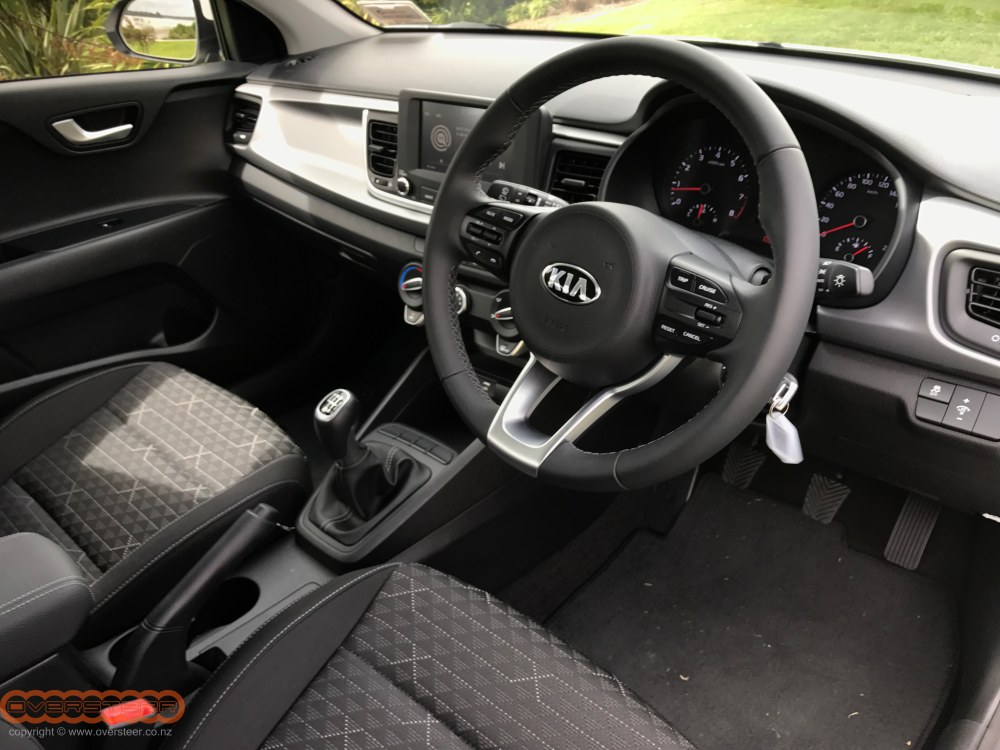 First impressions?
The Kia Rio is an exceptionally well-equipped car at a sharp price. It handily out-does its Hyundai i20 cousin in terms of equipment and pricing, as well as making the four-speed auto work far better.
The availability of a manual is a bonus, but the whole package is actually a rather impressive one.
While the interior is a but dull, it is comfortable and roomy, and everything is very ergonomically sensible with the 7-inch touchscreen a highlight – it is nicely responsive and boasts excellent integration of Apple CarPlay and Android Auto.
Kia's predicts it will sell 700 Rios in the next year (an increase of 20 percent), and to us that would seem more than reasonable.