What is it?
The Arteon  is most certainly not the replacement for the Volkswagen CC, the car formerly known as the Passat CC.
Nope, get that out of your head right now.
Well, at least that is what Volkswagen say. Of course, to anyone with eyes and the ability to use them, that is exactly what it is.
Either way, the Arteon (be it a CC replacement or an all-new model) is one sexy looking bastard that will make head turn and brings a bit of much-needed sex appeal to the medium sedan segment which, it has to be said, is a dying segment.
Except, perhaps, in the luxury segment, where sales of the likes of the BMW 3 Series, Mercedes-Benz C-Class and Audi A4 are still soldiering along nicely.
And that then, is exactly where VW are aiming the Arteon, particularly in this part of the world.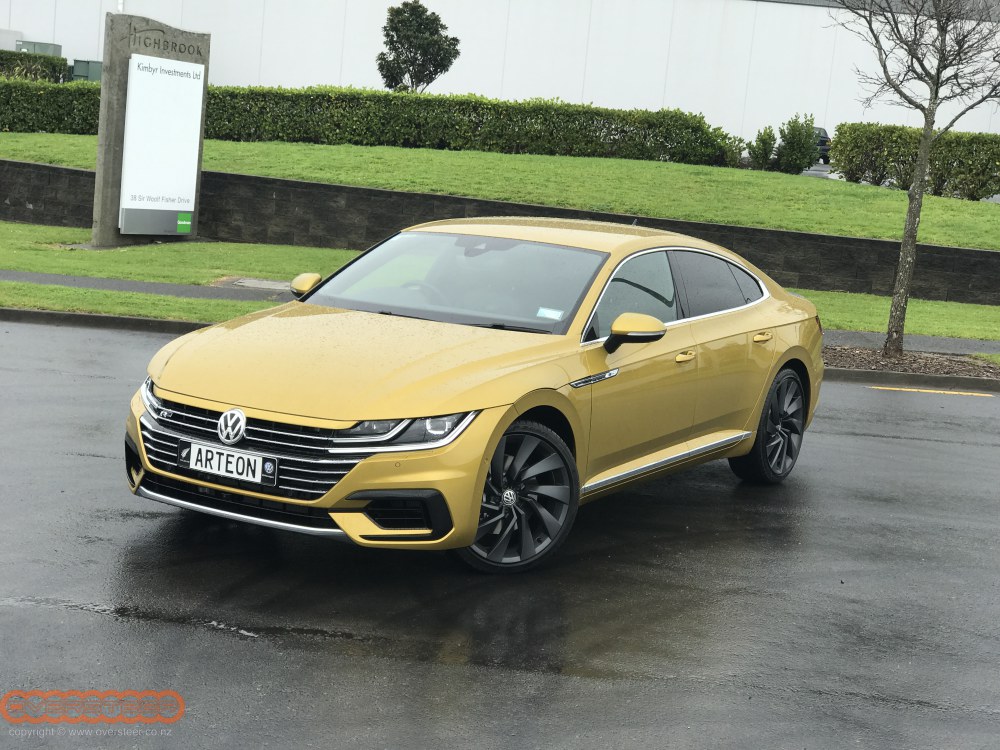 How much does it cost?
While the Arteon is available in a range of flavours in European markets, in New Zealand it is a much simpler range – just the one, in fact.
VW have chosen to bring the Arteon to New Zealand in a single, high-spec model with the 206kW petrol engine, retailing it for a rather impressive $74,990.
What is its opposition?
Volkswagen New Zealand is aiming the Arteon directly at the BMW 3 Series, Mercedes-Benz C-Class and Audi A4/A5.
This also then logically throws the likes of the Lexus IS, Jaguar XE and Alfa Romeo Giulia into the mix as well.
But then in terms of size (and certainly the way that the Arteon is being position in Europe) it is more closely aligned to the larger members of all of those families, such as the BMW 5 Series, Mercedes E-Class and Audi A6.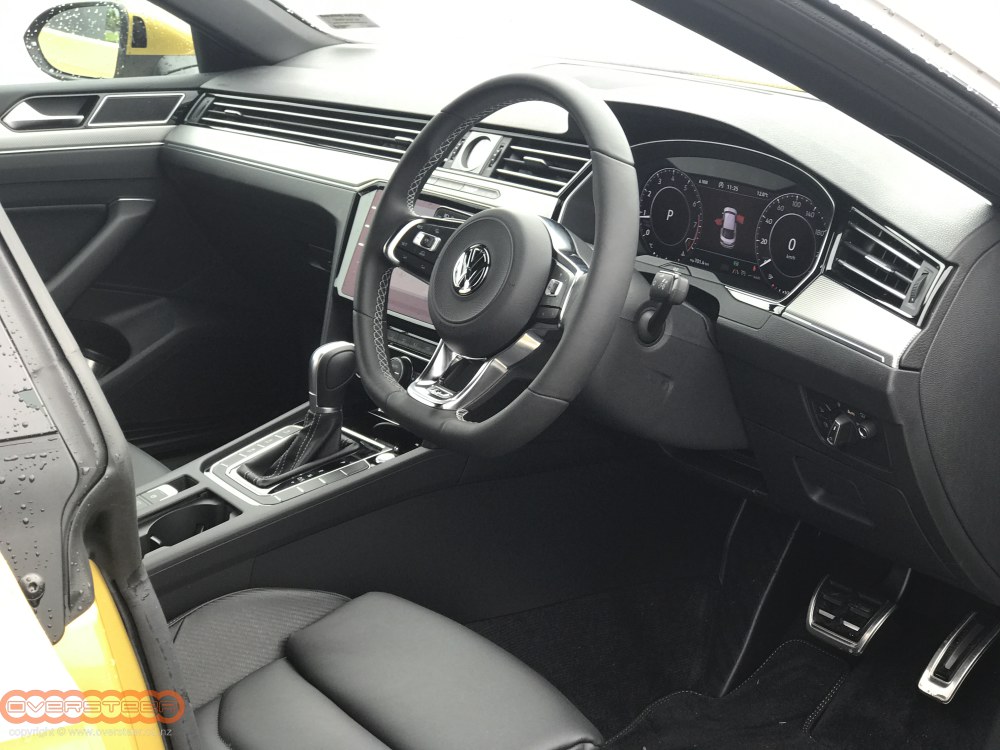 What powers it?
Just the single power plant for the Arteon locally – VW's impressive 206kW/350Nm 2.0-litre petrol turbo four-cylinder, hooked up to a 7-speed dual clutch transmission and driving all four wheels via the company's 4Motion AWD system.
What has it got?
VW has pretty much ticked all the boxes already for the Arteon here in New Zealand.
As such it comes standard with 19-inch alloy wheels, LED headlights with dynamic corner lighting, LED daytime running lights and taillights, heated power fold door mirrors, parking assistant, a 360 degree camera, three-zone climate control, LED ambient interior lighting, keyless entry and start, heated leather seats, a 14-way adjustable driver's seat, an 8-speaker audio system with a 9.2-inch infotainment touchscreen, a heads up display, a 12.3-inch high-resolution digital instrument display and rear privacy glass.
The Arteon is also fully-loaded with the latest safety and driver assist tech as standard as well, including adaptive cruise control with traffic jam assist, forward collision waring and emergency autonomous braking, lane assist and side assist and rear cross traffic alert.
The only options on the Arteon's list are a panoramic sunroof ($2,500), a 10 speaker premium audio system with a subwoofer ($3,000), Oryx white pearl effect paint ($2,500) and a choice of two different styles of 20-inch alloy wheel ($3,000).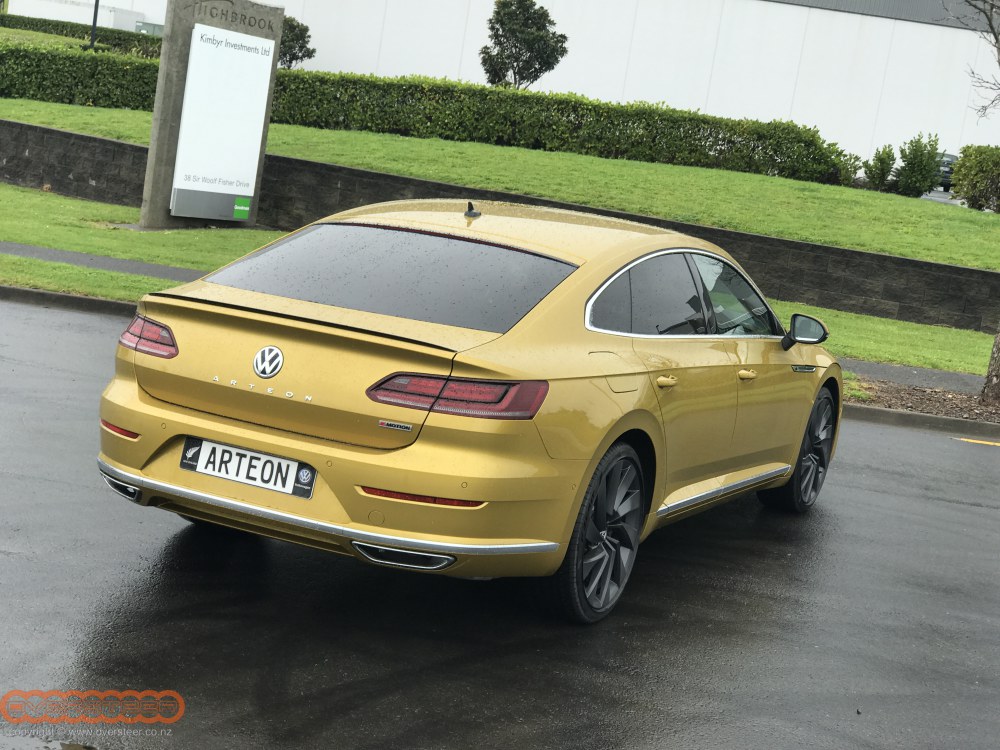 What's good about it?
It looks freakin' sensational. Seriously, it looks great in photos, but is even more sensational in the metal.
The engine is smooth and powerful (as it always is), while the 7-speed DSG is a slick and seamless shifter.
It is a deeply competent handler and possess a sporty, but refined and comfortable ride. The adjustable suspension has been split up even further from the traditional Comfort/Normal/Sport settings with a variable slider for in-between adjustments, which is surprising effective.
It is impressively roomy inside with a simply massive boot too!
What's not so good?
That you can't shake the unmistakable feeling that you are driving a Passat or a Skoda Superb? Not that they are in any way crap cars to drive, it's just that the Arteon looks like it should feel more special…
And unlike the sensational exterior, the interior is deeply generic, which only makes that initial sensation worse and more unshakable. It is of an impressively high quality though.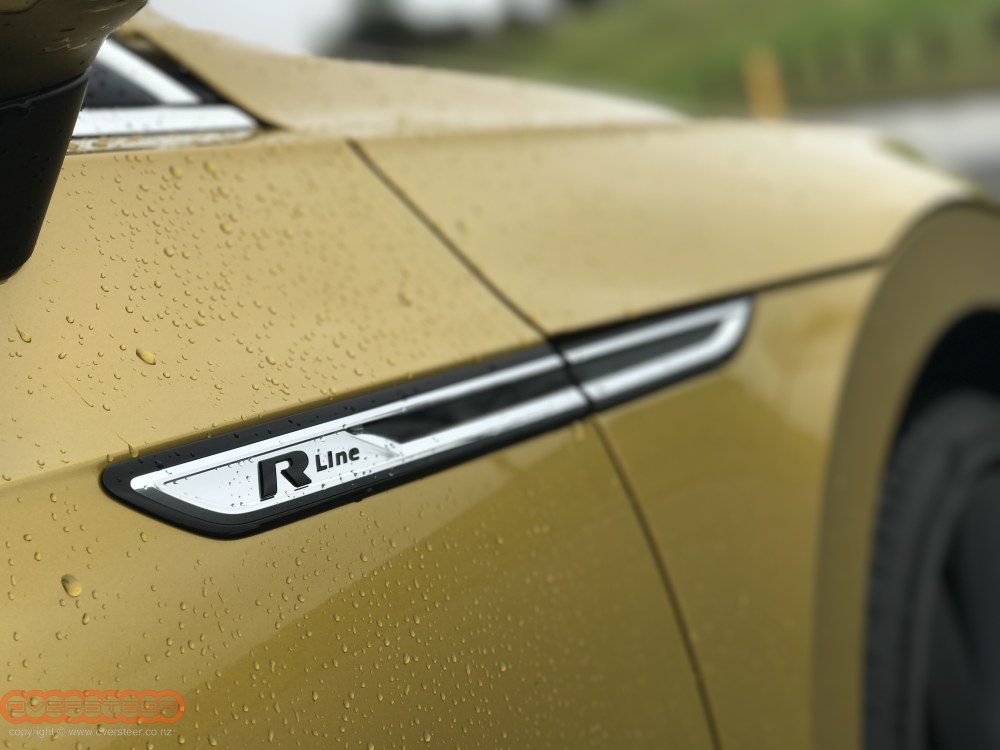 First impressions?
The Volkswagen Arteon is a deeply impressive machine that has the poise and power to back up those sexy looks.
In terms of power and specification it not only takes the fight to the other Euros that VW is aiming at, but it completely blows them away, when you consider that the Arteon's price of $74,990 is the absolute base model price for those cars (apart, of course, from the $59,990 3-cylinder BMW 318i), meaning much lower specification levels and some pretty ordinary entry-level engines.
Like every other car in the group with this engine, the Arteon is powerful and charismatic under acceleration, but it does lack a bit of aural charm when compared to some of the more overtly sporty models with it.
However, the Arteon's downfall comes with that beautifully constructed and appointed interior. While it is very nice, it is also extremely generic and does anything but give you the impression atet you are sitting in something so deeply sexy on the outside.
The Arteon is effectively replacing the Passat sedan in this market (the Passat name will only be on the wagon and Alltrack versions for now on, with the sedan being quietly dropped), so the generic interior probably won't be an issue for most buyers, but we just can't help feel that something a bit sexier and more radical would suit the Arteon so much better…
Still, that said, the Arteon certainly does tick all the boxes for a fast, incredibly good looking performance sedan. Whether the great looks and high specification is enough to sway buyers away from more prestigious Euro badges remains to b seem, but the Arteon certainly delivers more than enough firepower for the money asked.