OVERSTEER ROAD TEST: Holden Barina CDX
It doesn't happen very often, but sometimes a version of a car comes along that changes your original perception of it. The CDX version of the Holden Barina actually seems to be one of those cars…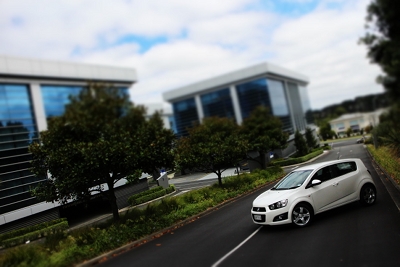 Originally, I didn't like the Barina very much. It looked great, but was poorly put together, had a crap engine, was noisy and generally unpleasant. But the Barina is Korean made, despite the Holden badge on the nose leading a surprising amount of people to believe otherwise, and the one thing Korean car makers are VERY good at is making small, incremental changes during the production life of a model that all add up to tangible improvements in a car.
And that is certainly what seems to have happened to the Barina, plus the new additions to the CDX model also help to make it better.
The CDX seems to be far quieter than we remember the Barina being. This means that, while it still has the same old desperate engine, it is no longer as devastatingly intrusive. The CDX also rides on larger 17-inch wheels that improve the looks, improve the handling and don't seem to compromise the ride quality.
So far, so good.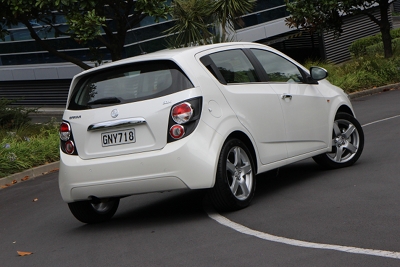 Inside, the Barina CDX scores partial (fake) leather upholstery that looks great and a new massive (7-inch) touch screen infotainment system that will form the basis of Holden's future advancements in terms of connectivity and entertainment. The system can pair with your smartphone and, with the use of on-board applications, make use of the likes of radio, navigation and audio streaming for starters.
Note the use of the word "future" though, because as it stands at the moment, it doesn't really do a lot…
The "Stitcher" radio app is the only thing that works at the moment and, providing you have a massive free data allowance, is quite good. If you pay per megabyte, then forget it…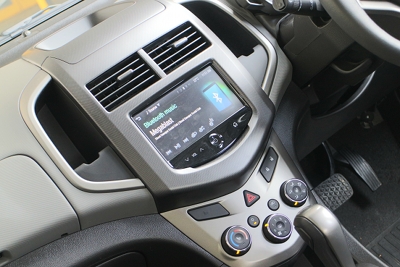 Holden promises Tune-in radio in the near future (a thoroughly excellent streaming radio application – although remember the data costs…) and navigation (via an application that stores the maps on your device, making it far more sensible in a data cost sense) and the opportunities for future expansion is quite exciting.
As it stands, the infotainment system is full of exciting possibilities, but extremely limited at the moment (it has even done away with a CD player…). This will no doubt change with the VF Commodore getting the same system, but in the meantime, the Barina CDX remains a pleasant surprise; a car we didn't originally like that has made enough small changes to make us like it after all.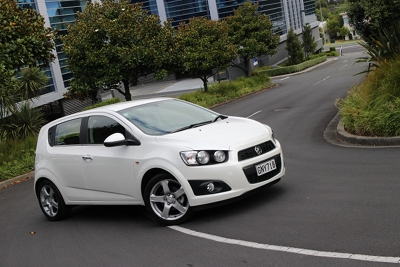 Price: $26,990
Engine: 1.6-litre inline four-cylinder petrol
Power/torque: 85kW/155Nm
Transmission: Six-speed automatic
0-100km/h: n/a
Fuel consumption: 6.4L/100km
CO2 emissions: 146g/km