OVERSTEER ROAD TEST: Lexus LS 460 F Sport
The Lexus LS is one of our firm favourites here at OVERSTEER, especially in LWB hybrid guise, so how does the SWB sporty version stack up? We take one for a thrash to find out.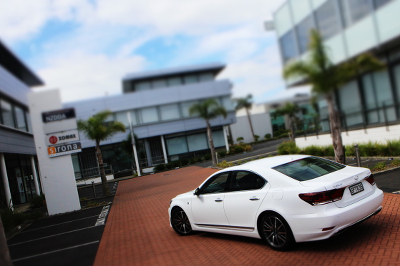 The F Sport-isation of the Lexus range has finally reached the LS and, like it's smaller sibling, the GS, it is not quite as convincing as Lexus would like you to believe.
The F Sport body kit is decidedly aggressive and somewhat at odds with the LS's otherwise conservative lines and, similar to its inclusion of the LS 600hL, the Drive Mode Select system that offers five different driving modes – Eco, Comfort, Normal, Sport and Sport Plus – is somewhat at odds with the LS's sheer size and otherwise luxurious chassis.
Gaping intakes, sports suspension, steering wheel paddle shifters, automatic throttle blipping on downshift and a limited slip diff may be all well and good for a BMW, but all seem unnecessary and a little bit silly on a Lexus. It is almost like the designers and engineers are still utterly focussed on luxurious perfection, but the marketing types have put pressure on them to come over all sporty, so they have. But very reluctantly.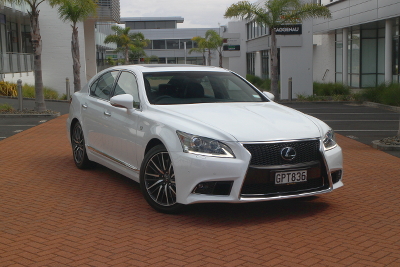 Fortunately, as with the GS, just ignoring all the silly attempts at being sporty and leaving it in "Comfort" still reveals a brilliant luxury sedan that does unencumbered luxury better than anyone else.
From the driver's seat the view is pretty similar to the LWB LS 600hL we tested a while back, but the rear has less legroom and loses the magnificent reclining, vibrating, heated and ventilated seats. The 460 also loses a few of the other toys present in the LWB version, but is still a remarkably well-stocked car. And the front seats are still magnificent, especially the brilliant bum-cooling ventilation…
The 285kW/493Nm V8 is silky smooth and powerful, while the eight-speed automatic transmission is a perfect match to it. Forward motion is effortlessly achieved and the air of impressive silence is only slightly broken by a distant V8 growl.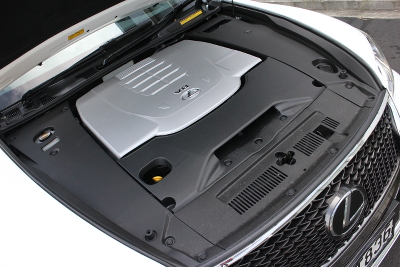 In Comfort mode the LS 460 wafts arrogantly across the road – dropping it into Sport or Sport Plus just makes it firmer and less impressive. Being RWD and shorter – as opposed to the LWB 600hL's AWD set up – the 460 feels a lighter car, and its response to the throttle pedal being mashed is more aggressive than the big hybrid's relaxed, yet muscularly-insistent approach to acceleration.
But it's not a sports car and never will be. Superbly comfortable and startlingly well put together, the LS 460 is a remarkable luxury car, the F Sport bits are far less convincing, however.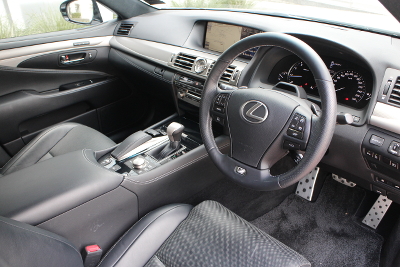 Price: $POA
Engine: 4.6-litre V8 petrol
Power/torque: 285kW/493Nm
Transmission: Eight-speed automatic
0-100km/h: n/a
Fuel consumption: 11.1L/100km
CO2 emissions: 259g/km