Damien recently sat in the passenger's seat of a hot Renault Megane RS265 for a few stages in the Targa to have a chat with local racing legend "Racing" Ray Williams for the New Zealand Herald's Driven motoring section and website – it was one fast interview! Here is the result – to read the entire article click through the link at the bottom!
Racing Ray Williams twitches in his seat when he catches sight of a brief flash of white car between hills on the road ahead.
"Is that Murph?" he asks, as I sit grinning in the passenger seat of the feral little Renault Megane RS 265 belting down a tightly winding back-country road south of Otorohanga, deep in the heart of the King Country.
Yes, I tell him, that was the HSV GTS being driven by Kiwi V8 star Greg Murphy that had left the stage start several minutes before us.
Instantly the pace increases. "Oh, I gotta catch him," Williams cackles. "You don't mind, do you?"
Why would I? It isn't every day you get to be on New Zealand roads with no one coming the other way and no chance of getting ticketed by the constabulary.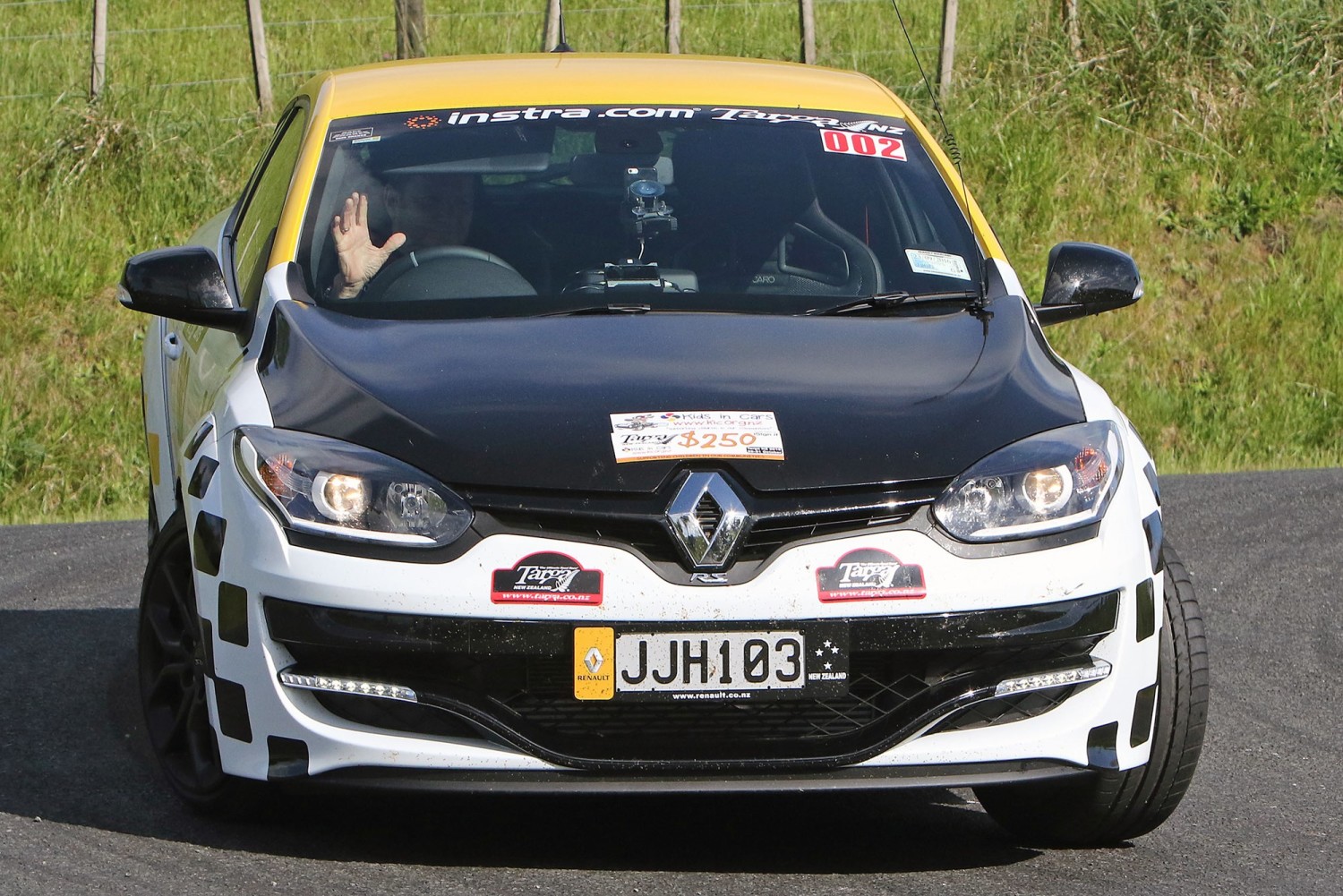 And that is the beauty of Targa New Zealand.
It is called the ultimate road race and for 20 years the Targa has been just that. While there are always a number of smaller Targa events during the year, the week-long blast down the North Island (and occasionally, the South Island) is the year's highlight for all involved.
The frantic atmosphere and sense of camaraderie that envelops the full-noise travelling circus of speed is addictive and keeps people coming back.
Take, for example, the man I am sitting next to. Williams has taken part in almost every Targa since its beginnings, first as a competitor, lately as an official driving various cars.
Thanks to ProShotz Photography for the excellent pics!