While it has been easy to dismiss Chinese cars as cheap, nasty and only notable for their cheap prices, those days are rapidly coming to an end. Nowhere is that more evident that the ute segment.
While the likes of Great Wall still trade on their low prices – and are very much built down to those prices – the latest entrant into the segment has brought with it some serious size, surprising quality and big name components.
Cummins. Getrag, Dana and Borg Warner all supply components to the Foton Tunland (albeit built in China under license) and while they all conspire to make the Foton's price point higher than other Chinese utes, they also help make it a massively better vehicle than the others.
We take a look at the top-spec 4×2 dual cab Tunland ute.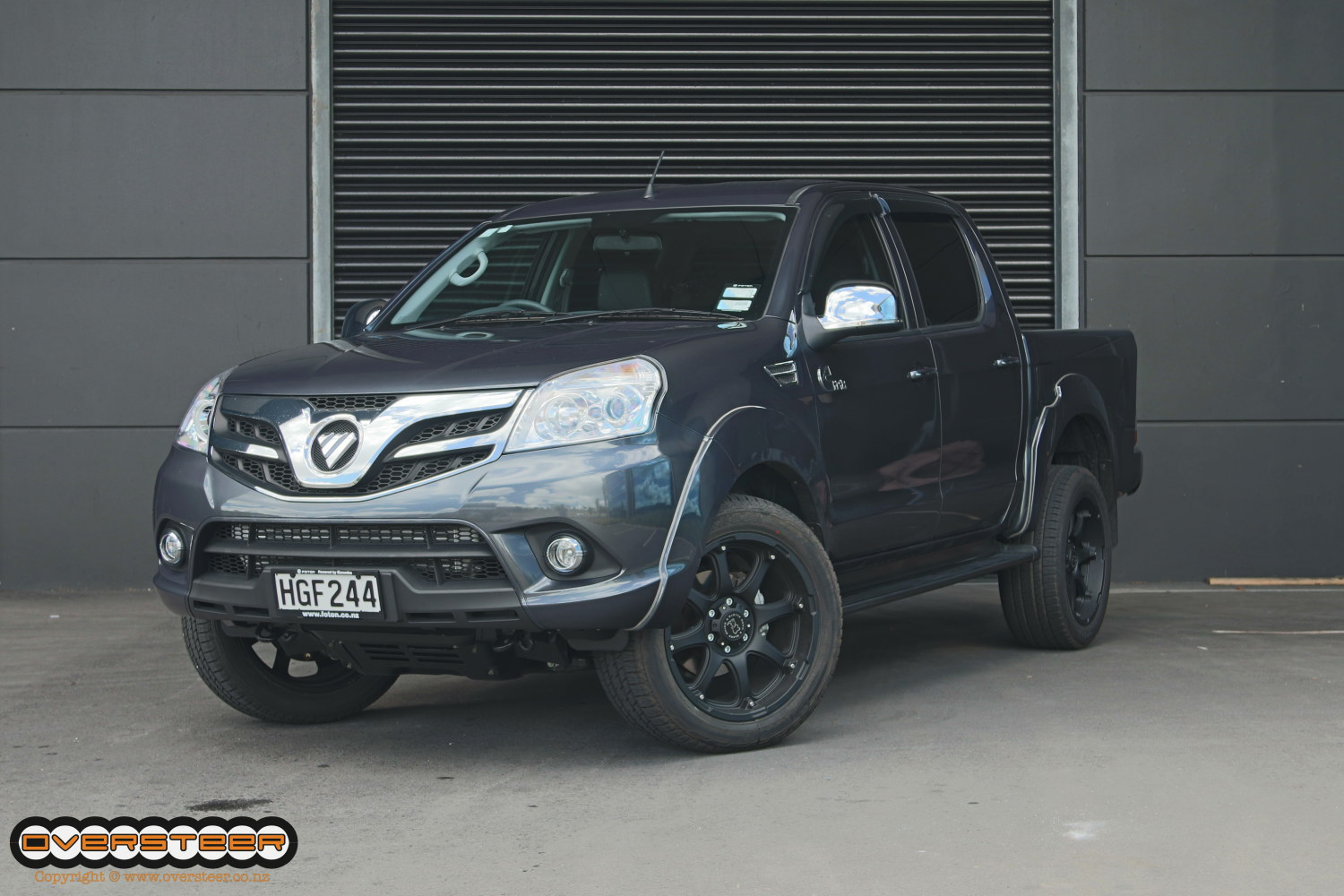 Outside
Likes: Big and handsome – once you get used to that grille, and it does grow on you. It has an identity all of its own, without resorting to simply copping another utes design. Has a bold, muscular stance. the big wheels are extra, but look brilliant!

Dislikes: The big chrome grille can take some getting used to.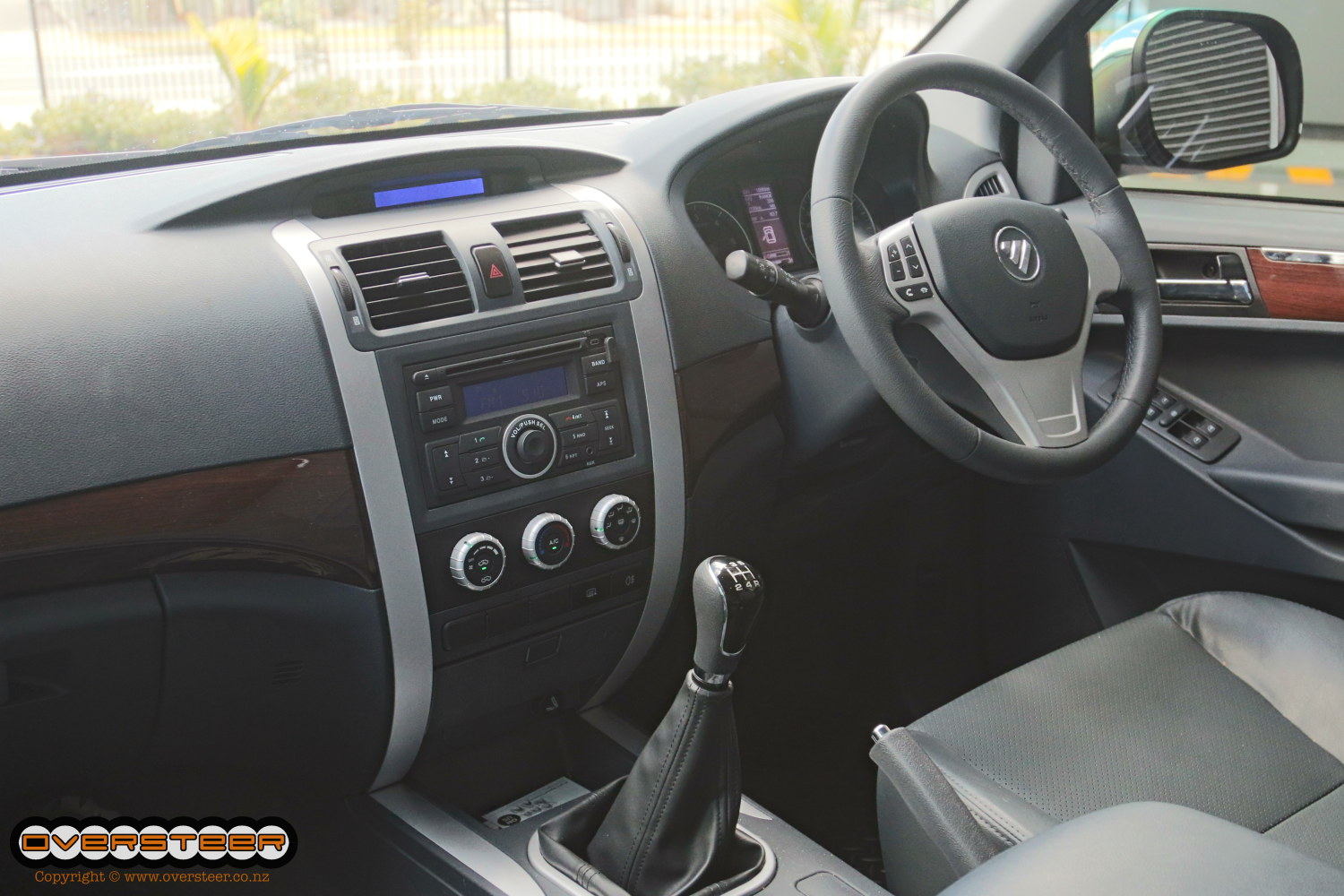 Inside
Likes: Simple, well-considered dash layout with everything where you would logically expect it. Multi-function steering wheel and a trip computer are a surprise at this price. Seats are comfortable and supportive. Excellent driving position.

Dislikes: Lots of plastic. Wood inserts are oddly out of place in a ute, but at least breaks up all the plastic. Stereo has a silly mini-USB input requiring an adaptor cable for a standard USB.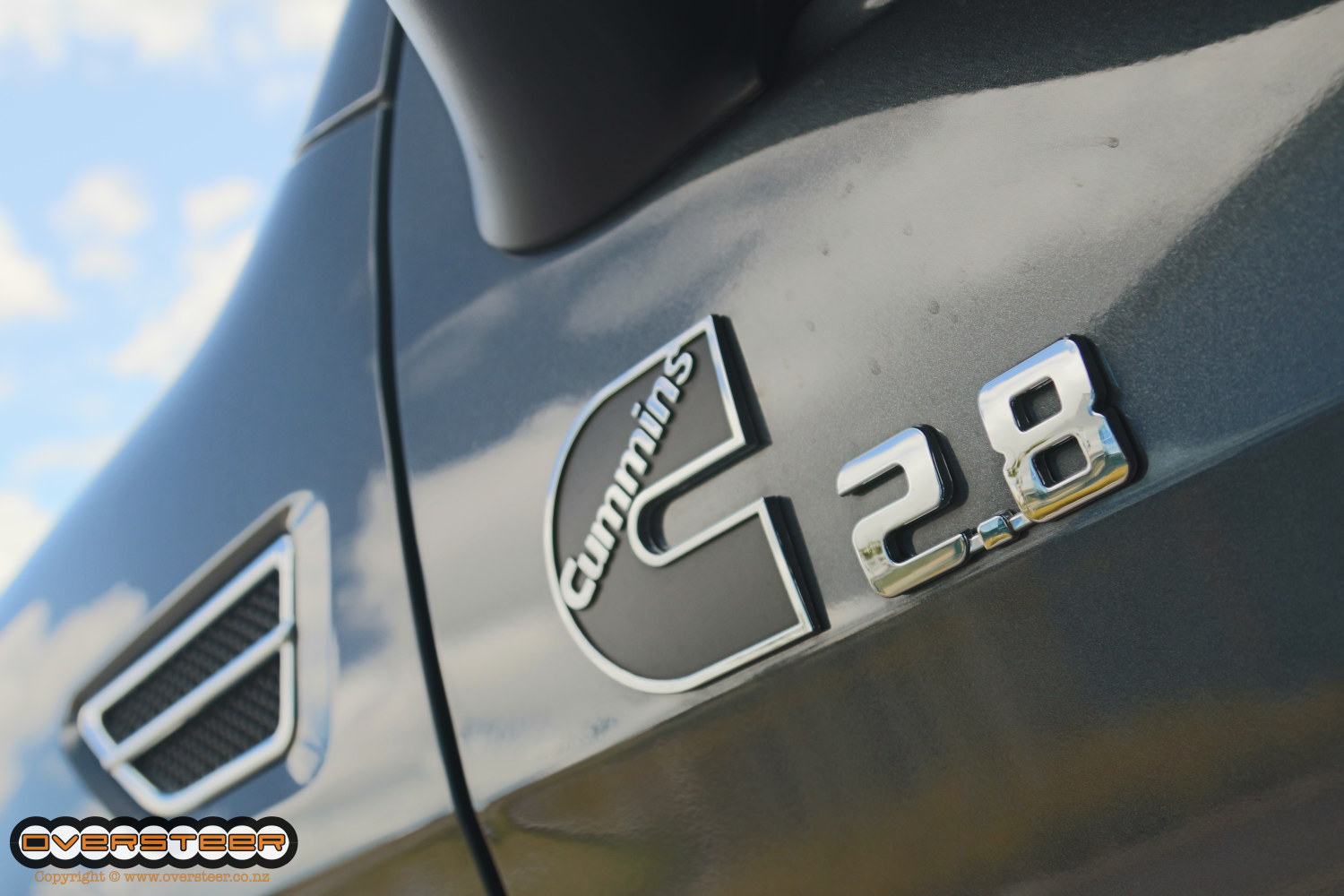 Under the bonnet
Likes: Big 2.8-litre Cummins engine punches out 120kW and 360Nm and is strong and remarkably flexible. Very strong in the mid-range, making for quick, easy performance at open road speeds. It sounds like a big ute, with a distinctive diesel rumble that may put some off. The 5-speed Getrag transmission is similarly tough-feeling and, while a relatively agricultural unit (which is to be expected in a ute) it offers a positive shift action and feels unbreakable.

Dislikes: While strong through the mids, the engine is a bit sluggish to build up revs and get the big Tunland off the mark. While we rather like the sound it makes, it could be considered a bit noisy by someone wanting something more refined. But then, it IS a ute…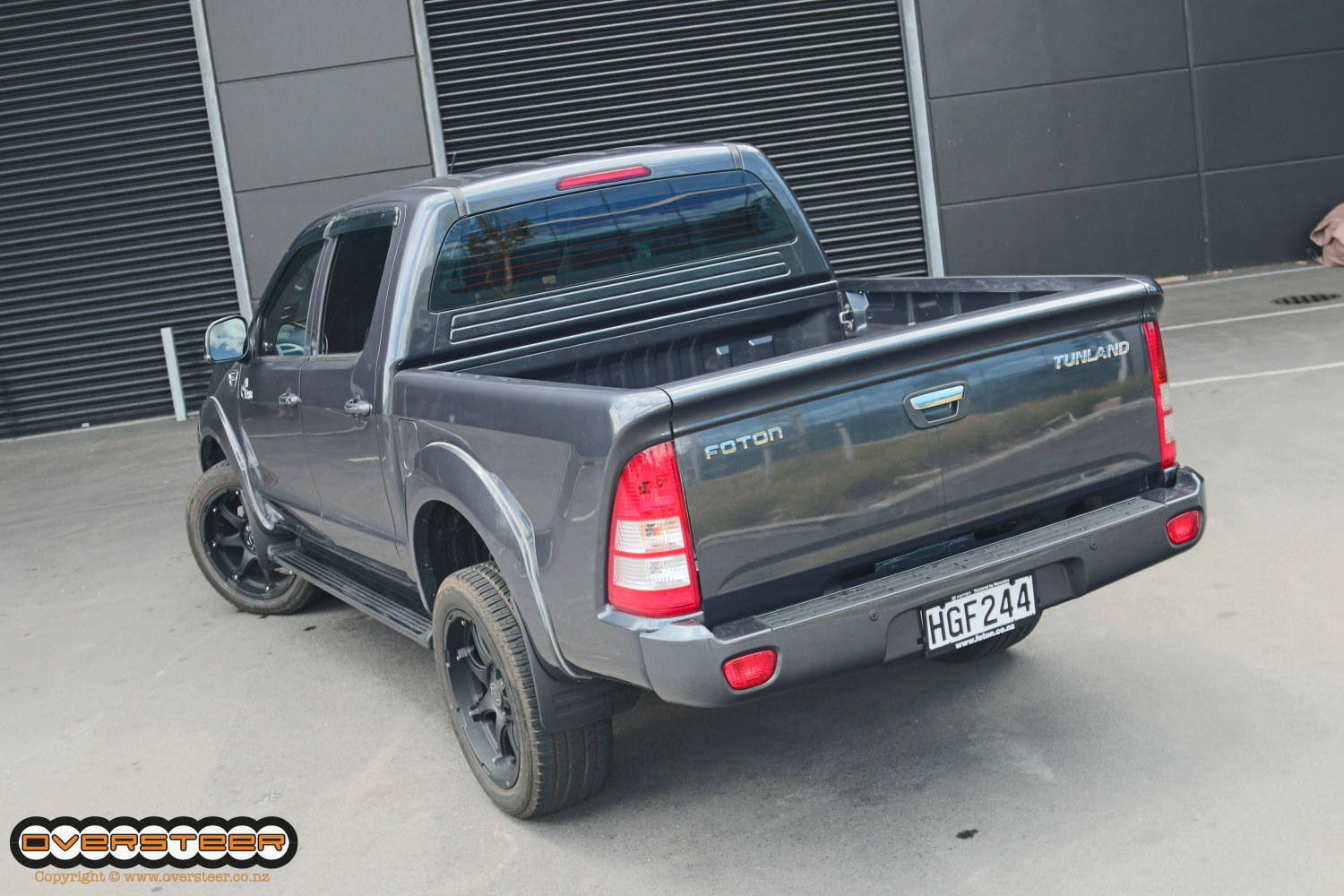 On the road
Likes: The Tunland is a real surprise package on the road – it is obviously a ute, but its ride and handling are surprisingly refined. Very settled rear end, even over seriously broken road surfaces. Feels surefooted and secure.

Dislikes: The massive (optional) wheels make the ride a wee bit brittle. There is one thing about the Tunland that is always in the back of your mind though – it lacks stability control. It handles well enough that it isn't a constant, daily issue, but the fact that it isn't there is a niggling reservation.
Verdict
The Foton Tunland is leagues ahead of the other Chinese utes on the market and is actually good enough to bother the older members of the Japanese/European segment leaders – looking at you Hilux…
While it is not as cheap as the likes of Great Wall, it still costs significantly less – $34,990 for this 2WD Luxury model –  than an equivalently-specced member of the ruling elite in the ute segment. The licensed technology is well worth paying a bit extra for as it puts the Tunland almost literally in a class of its own – way better than the slightly cheaper opposition, yet nowhere near way worse than the dearer big names.
The strong Cummins engine, surprisingly good build quality, impressive ride and handling and high standard specification are big positives for the Tunland, while the lack of stability control is the major negative.
While the ute segment in general has been one of the slowest to adopt this life-saving technology, it is now widespread enough to be a disappointment when it is omitted. But the Tunland is still far from alone here – it is still possible to buy a Toyota Hilux without stability control…
However, the Tunland won't be left wanting for long, as stability control is expected to be available before the end of the year. That will mean there will be very little to hold the Tunland back. And that should be quite worrying to other ute manufacturers…
Price: $34,490
Engine: 2.8-litre inline four-cylinder turbo diesel
Power/torque: 120kW/360Nm
Transmission: Five-speed manual
0-100km/h: 13.5 seconds
Fuel consumption: 8.4L/100km
CO2 emissions: n/a