It may have taken its time getting here – and a new one may already be out in Europe – but that doesn't change the fact that the Holden Astra VXR is the most powerful FWD Hot Hatch on the market today. And it is massive fun with all that power.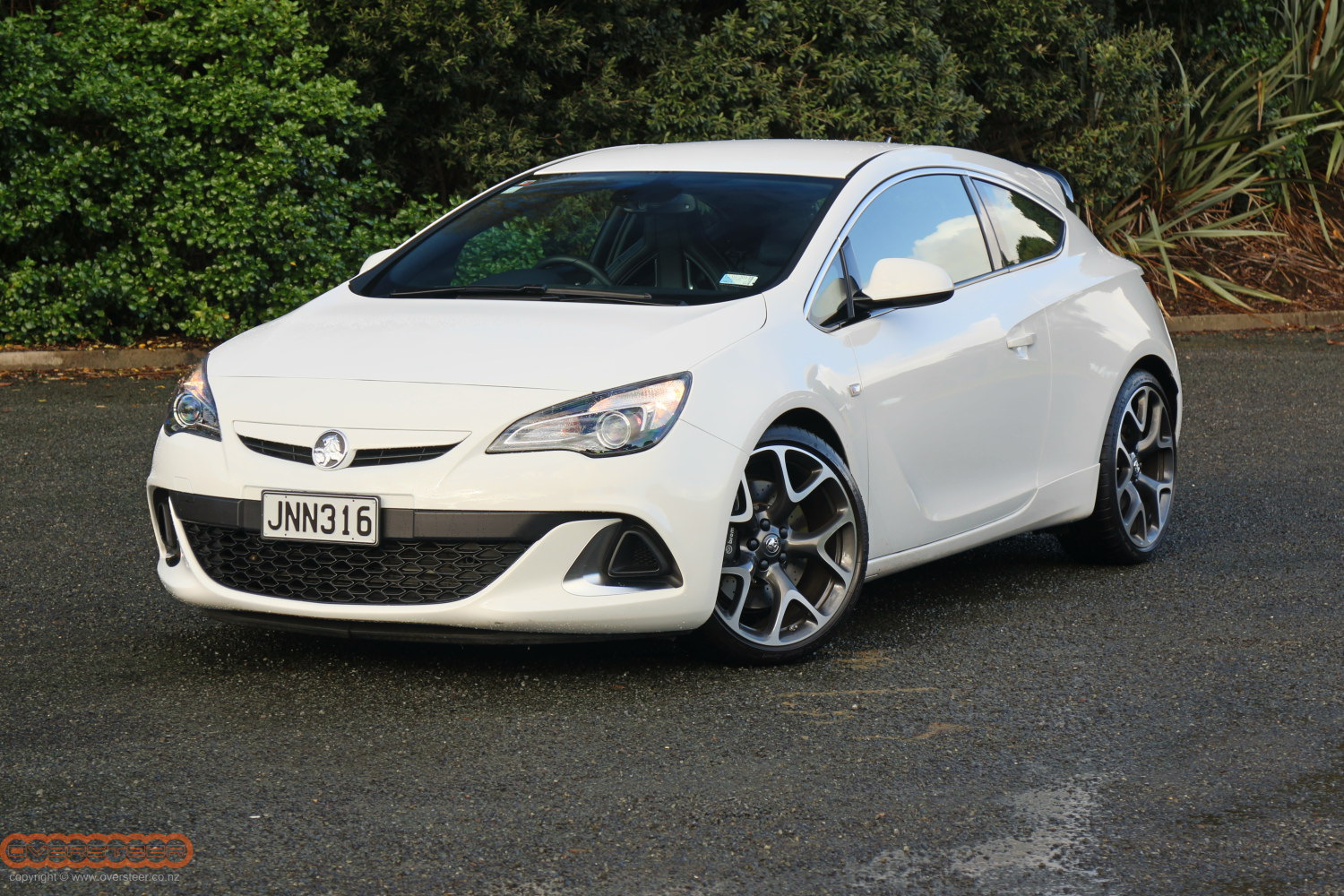 Outside
Likes: Sleek and distinctive looks without being over-the-top. Very European styling. Brilliant little swoop detailing around the door handles!

Dislikes: Does look a bit dated now…

Inside
Likes: Comfortable seats aren't overly bolstered, so very easy to slip in and out of, but still nicely grippy. Fantastic seating position. Fantastic red mood lighting and red dials in "VXR" mode.

Dislikes: Again, feels VERY dated. No backing camera and awful rear visibility make it annoyingly hard to back out of, well, anywhere. Ridiculous contortions are required to reach the seatbelts. Way too many buttons and the otherwise excellent MyLink infotainment system is ruined by the lack of a touchscreen, forcing you to use the unintuitive dial.

Under the bonnet
Likes: 2016kW and 400Nm through the front wheels shouldn't work, but does! Remarkably flexible and docile for such ferocious performance. Six-speed manual transmission is a delight to use, even in heavy traffic.

Dislikes: It IS very thirsty though.

On the road
Likes: Utterly incredible at getting all that power to the road with minimal fuss, even in the wet. So quick and so composed. Impressively compliant ride, despite being rather firm.

Dislikes: Not very much at all…
Verdict
The Astra VXR is an old car. So old, in fact, that when it was released here a new Astra was being revealed, but that doesn't stop it from being an absolute blast to drive.
It does, however, make it somewhat frustrating to live with, as many of the niceties we expect in a new car these days are glaringly absent. The most glaring absence is that of a backing camera and in a car with such restricted rear visibility as the 3-door Astra, that is pretty much unforgivable.
Add in the screaming frustration every time you have to contort into a bizarre shape to reach the seat belt and the grating uselessness of the infotainment system controls, then you have a car that frequently annoys you and causes a very rude word to pop from your mouth.
All of that is forgotten, however, when you nail the throttle. The feral acceleration and fantastic induction noise that sounds like a large piece of carpet is caught under the car make you handily forget that you nearly dislocated your shoulder reaching for the seatbelt.
Chucking the VXR into a corner then completely erases the feeling of stepping back in time to 1999 when you look at the dash, as it simply belts around in a manner that something pushing 400Nm through the front wheels simply has no right to.
Speaking of 400Nm through the front wheels, this should mean the Astra VXR is almost undrivable in the wet, right?
Well, no, it doesn't. Through some form of engineering black magic otherwise known as a very clever German-made Drexler limited-slip differential and the VXR's "HiPerStrut" front suspension – that reduces torque steer by decoupling the front wheels from the steering axis – the little FWD Astra is utterly incredible in the wet.
It is so good at getting its power down cleanly that the traction control light hardly even blinks and it makes almost literally no difference even when you deactivate it entirely.
The way the VXR gets its power down out off corners is deeply impressive and utterly addictive.
While the Astra VXR is unquestionably elderly in car terms, it is still one of the best hot hatches around. The one big advantage off its age, however, is its price – the Astra VXR retails for $49,990 making it between $3,000 and $9,000 cheaper than its better equipped, but less powerful competition.
Is it worth putting up with the general frustration of everyday life with an Astra VXR for a lower price of entry and better performance and handling?
Oh, it most certainly is…
PRICE (incl. GST/excl. on road costs): $49,990
PRICE AS TESTED: $49,990
ENGINE: Inline 4-cylinder 2.0-litre turbo petrol
TRANSMISSION: Six-speed manual
PERFORMANCE: 206kW/400Nm
FUEL ECONOMY: n/a
Click here for full specifications and more information on the Holden Astra VXR