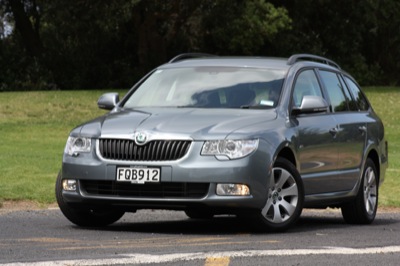 The Skoda Superb Combi 118 has got a lot of very good things going for it. The vast amounts of room it boasts inside, for starters. Then there are the obvious facts that it's handsome, well loaded with standard kit, extremely sharply priced, has an extraordinarily good ride, decent handling, remarkable power from a seemingly small (1.8-litre) engine, equally remarkable frugality from a seemingly large car… the list goes on.
But possibly the best, most remarkable thing about the Superb is the fact that it doesn't pretend in any way to be something that it isn't.
It's not a sports car, so it doesn't try to fool you into thinking it is; there is no fake carbon fibre to show how little taste you actually have, neither are there paddle shifters hanging off the back of the steering wheel, trying to pretend that you might actually use them one day. It doesn't have silly big wheels that ruin the ride and it doesn't have silly daytime LED driving lights that scream "Let me through; I'm a pushy git!"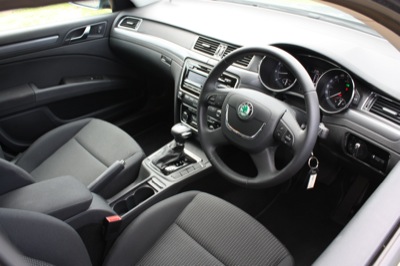 Nope, there's none of that, because the big Skoda is just a good, honest wagon that offers huge space, fantastic comfort and remarkable value for money.
Actually, that sounds a bit boring. The Superb Combi is better than that, but trying to describe its virtues does begin to sound a bit like you are reciting the definitive list on How To Be Conservative.
But the Superb Combi manages to gather up all this practicality and sheer sensibleness into a package that manages to be interesting and thoroughly likable. Whether it's the slightly quirky, left-of-centre appeal that the historically maligned Skoda name holds, or just the smug confidence that comes from a company that knows it has a truly superb (sorry… was going to try and avoid that…) product, but the Superb Combi is just a thoroughly brilliant car.
The 118kW petrol four-cylinder pulls like a far larger engine, yet without the associated fuel consumption. It doesn't quite have the low-down grunt of a larger 6 or 8 cylinder engine off the line, but once up and running has no trouble keeping up a truly impressive momentum. While the chassis is firmly pointed towards comfort – with the kind of  plush ride that you would expect to find on something twice the Superb 118's $48,500 asking price – it is still surprisingly capable of being thrashed through the corners. It understeers, yes, and there is considerable body roll, but as long as you remember where its focus lies, it is possible to have quite a lot of fun in a Superb Combi…
Of course much has been written about the Superb's massive amounts of space inside its calmly attractive exterior, and nothing has changed there. There is simply room everywhere, from the truly massive boot through to the huge legroom in the rear seat. For the money asked, there is simply nothing that can compare to the Superb for room. Or much else, for that matter…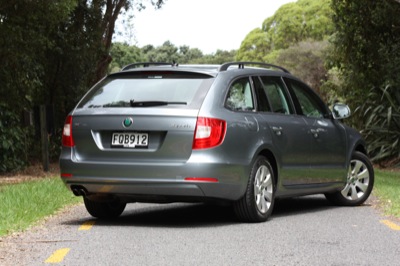 This article first appeared in New Zealand Company Vehicle magazine.