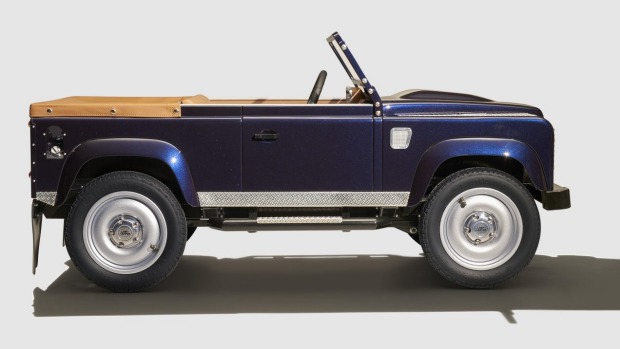 WARNING: This column has enraged the Land Rover Defender neck-beards on the Stuff website.
The bad guys get some pretty decent rides in the new Bond film Spectre. XCAR took them out for a spin to see what the Aston Martin DB10 is up against.
If you like your Defender but feel it could do with a little more of everything then Twisted might be able to sort you out. The XCAR boys check out this twisted vehicle customiser…
Let's be honest here – the Land Rover Defender is God-awful on the road. But off it, it is almost unstoppable! In the latest video from XCAR, they check out the individuals who spend their time generally covered in mud competing in the offroad trials.
Our second Defender video of the day comes from Land Rover New Zealand who recently surprised four friends who reluctantly decided the time had come to part with their beloved Series 1 after many years of use. From the Land Rover website: This year Land Rover is showing what Valentine's Day can really mean, turning a heart-warming online auction listing into the ultimate Valentine's Day gift. Four university friends from New Zealand had listed their beaten and broken 1957 ...
The first post of a Land Rover Defender double-header today comes from our friends at XCAR who take a look at the inaugural year of the Defender Challenge racing series which saw some of these off-road beasts really show the world what they are capable of. XCAR caught up with the organisers and some of the competitors to see what it's all about!
A few days back we bought you a teaser video with an excerpt from the next episode of the NZ Motoring Podcast (due very shortly!) where David Linklater shares his experiences on the international launch of the Land Rover Discovery in Iceland. Well, it seems our friends from XCAR were there too, so here is their take on this impressive new machine!
The latest episode of the NZ MOTORING PODCAST will be out shortly and in it David Linklater talks about his recent trip to Iceland to drive the new Land Rover Discovery Sport on its international launch. Today we bring you a quick video of footage from the launch and some of David's thoughts as a taste of what is to come in the full podcast!