Every week Damien writes The Good Oil column for the NZ Herald's DRIVEN Saturday magazine – each day we will bring you one story from the latest one, with a link to the entire thing!
One of the greatest racing cars to ever turn a wheel in anger is the mighty 4 1/2-litre "Blower" Bentley run by Sir Henry "Tim" Birkin and his Bentley Boys in the late 1920s, early 1930s.
It may never have won a race, but it was huge and terrifyingly fast, it made a magnificent noise and Ettore Bugatti called it the "fastest lorry in the world". Those reasons alone are enough to love it, but the fact that it had its supercharger mounted proudly and defiantly outside the engine bay and front of the radiator just makes it awesome.
That is why we are in love with these pics which celebrate not only Bentley's current Continental GT3 racing car winning two major international GT championships this year but also the 85th anniversary of Bentley's historic 1930 Le Mans win.
While the Blower Bentley didn't win the race in 1930, it did take part, with Birkin pushing Rudolf Caracciola's Mercedes-Benz SSK to breaking point before expiring six hours before the end of the race, leaving Glen Kinston and the marvellously-named Woolf Barnato to take the win for Bentley in their naturally aspirated 4 1/2 -litre Speed Six.
Bentley knows the Blower is the coolest car they have built, so it is included in these pics taken at the UK's Silverstone race track in front of the British Racing Drivers' Club, founded in 1928 by then-Bentley Boy, the extremely-British-named Dudley Benjafield.
While the pics are awesome, they do leave The Good Oil with one lingering question; namely, when did racing drivers stop having such awesome names?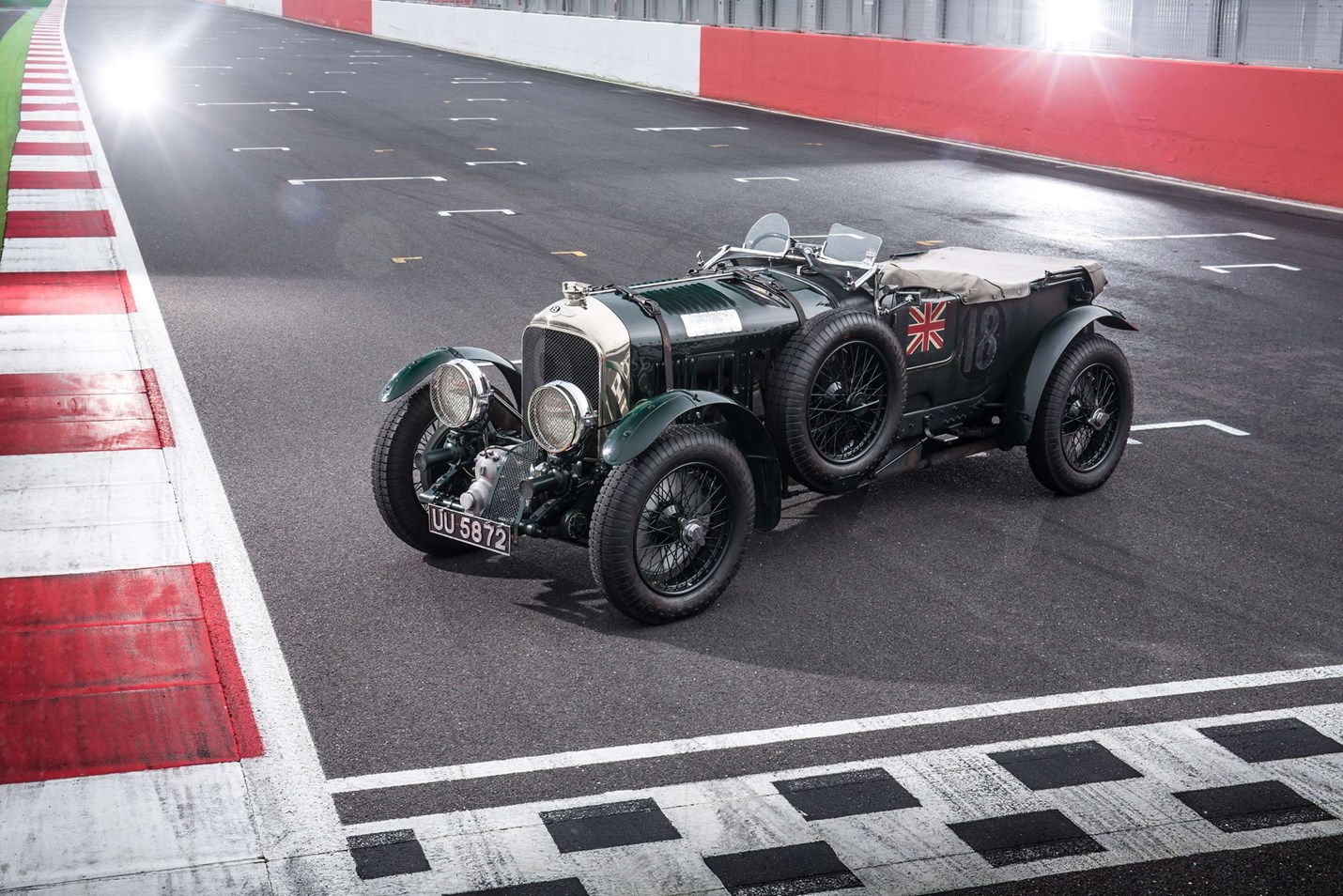 Number crunching
720 CARS
The number of 4 1/2-litre Bentleys built between 1927 and 1931.
55 CARS
The number of supercharged 4 1/2-litre Blower Bentleys built.
125, 175 POUNDS
The amount W.O. Bentley sold his company to Rolls-Royce for in 1931.
3 MILLION
The amount in pounds a Blower Bentley sells for now.