Audi seems to have gone a bit Hatch Mental of late as it races to out-do BMW in the competition to create more (and more bizarre) new segments to sell increasingly niche versions of their vehicles in.
As well as releasing a relatively straightforward (perhaps a little too straightforward…) new entry into the premium five-door supermini segment with the Volkswagen Polo-based A1 hatch, Audi also released what would have to easily be the largest, most luxurious and most expensive five-door hatch in the New Zealand market. The German company's new segment-mangling five-door A7 sits somewhere between the forthcoming A6 replacement and the range-topping A8, and despite its slightly vague place in the grand scheme of things, is a truly accomplished car indeed.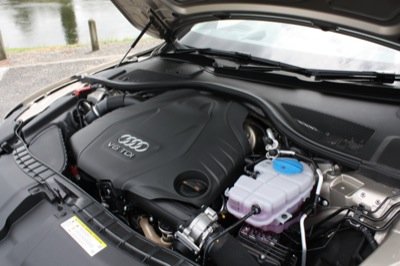 Longer, lower and wider than the A6 , the A7 Sportback is a towering achievement in luxury, comfort and performance, all packaged up in a stunningly sexy five-door body.
The A7 comes to New Zealand with a choice of two V6 engines – a 3-litre TDI that produces 180kW of power and 500Nm of torque and a petrol-powered 3-litre TFSI that delivers 220kW and 440Nm. The TDI sips fuel at the rate of 6 litres for every 100km travelled and produces CO2 emissions of just 158g/km, while the petrol engine consumes 8.2l/100km and emits 190g/km of CO2.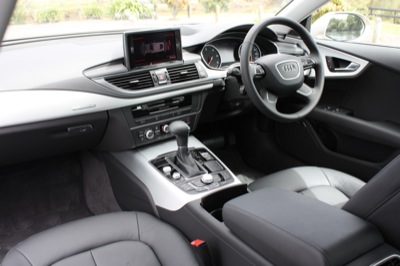 Both models are equipped with Audi's 7-speed S-Tronic dual clutch transmission and power is delivered to the road thtough the company's latest quattro set-up, featuring a crown-gear centre differential and torque vectoring, which can distribute up to 85 percent of the power to the rear and 70 percent to the front without delay, should either be called for.
Out on the road, the big A7 manages to be both stately and remarkable sporty at the same time, with a pliant, extremely comfortable ride contrasted with an ability to simply take any combination of corner and speed you choose to throw it into with imperious ease and, yes, even sharpness and fun. Okay, the steering is a bit traditionally Audi-remote, but the rest of the ride/handling package is simply startlingly good…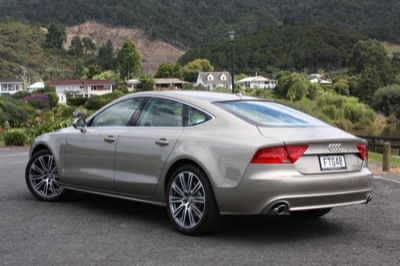 The muscular 3-litre turbo-diesel V6 engine is easily the pick of the powerplants by not only having a meatier mid-range punch, but also by bucking the usual trend of the diesel option being several thousand dollars more expensive than the petrol and clocking in at exactly the same price, making the diesel decision a no-brainer really.
But it is that price that may well cause a sharp intake of breath, with the A7 clocking in at a rather magnificent $154,200 if you ignore the S-Line package, which adds a further $7,000 to proceedings…
For that rather princely sum, you do get a truly magnificent car however, packed with cutting-edge technology, prodigious performance, massive presence and startlingly good looks.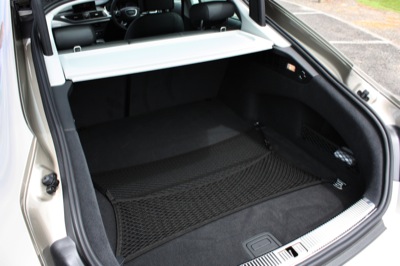 This article first appeared in New Zealand Company Vehicle magazine.