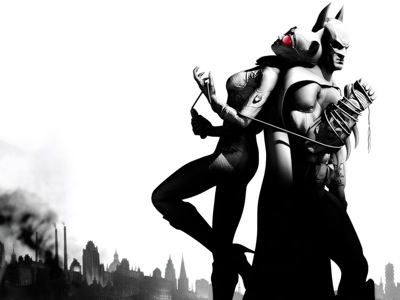 Batman: Arkham Asylum was one of the more awesome superhero-based games to appear on a game console in recent years, so expectations were undoubtedly high for the sequel Arkham City.
And, wow, have those expectations been met!
Batman: Arkham City sets you free in the dark and dangerous neighborhood of North Gotham, now a sealed-off superprison for the city's worst criminals following the destruction of Arkham Asylum in the first game.
Being the Caped Crusader, it is up to you to bring some semblance of order to the chaotic streets, foiling the plots of supervillains and protecting the victims of those who prey on the innocent. With its atmospheric setting, thrilling movement, immensely satisfying combat, and tremendous assortment of secrets to discover, side quests to complete, and other attractions, Arkham City is a simply brilliant adventure game.
Like Arkham Asylum, Arkham City features a relatively simple and accessible combat system that, with good timing could be expanded out into a series of impressive combos to do some serious damage to adversaries, but this time around Batman's assortment of gadgets plays a bigger role than they did before, making the overall combat experience even more exciting and satisfying.
Throw in the brilliant graphics, awesome sound and music, top notch voice acting, brain-challenging puzzles and a vast array of classic Batman villians and you have a game that will keep you coming back over and over again.
Rated: M
Reviewed on: Xbox 360
Also available on: PS3
Rating: 5/5 You ARE Batman. Say no more. Except this: Catwoman…