OVERSTEER ROAD TEST: Toyota Corolla Levin (AE86)
It is the car that virtually invented the sport of drifting in Japan and now its modern successor has just be launched in New Zealand. We take the AE86 from Toyota HQ in Palmerston North to the race track at Taupo for a Top Secret Top Gear NZ assignment and find out just how legendary it is.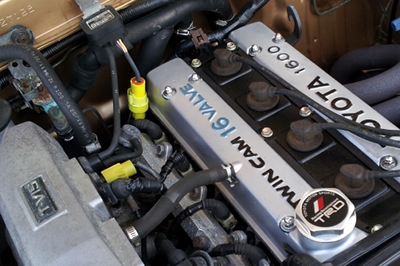 It is not very often that the phrase "and it was a truly awesome day" is preceded in the same sentence by the phrase "I went to Palmerston North". In fact, that almost never happens.
But this time it did. That was because this time I was arriving in Palmerston North and then leaving again, very quickly. But it was not the act of leaving Palmerston North in good time that made it a truly awesome day, it was the mode of transport I was leaving in that did that.
Why Palmerston North? Because that is where Toyota New Zealand is based. Why leaving again so quickly? Because it was my job to get to Taupo before the motel we were staying at closed its reception for the night. Why was it awesome? Because the car I would be driving from Palmerston North and Taupo in was a 1985 Toyota Corolla Levin lift back – the legendary AE86, the last of the RWD Corollas.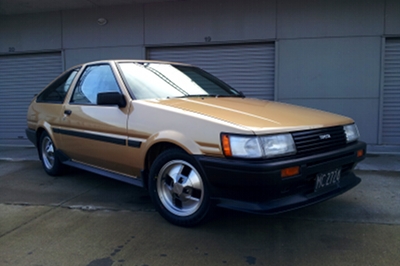 Toyota New Zealand had got their hands on a remarkably straight, relatively unmolested example of an AE86 to use as part of the marketing blitzkrieg for the new 86, and it was my job to take the almost refurbished 27-year old to Taupo for Kiwi Formula One legend Chris Amon to drive as part of a Top Secret Top Gear NZ story. I say "almost" because not everything was quite finished yet. Like the centre cap on one of the original alloy wheels being held in with a cable tie and the fact that every time you closed a door the little plastic liner inside the interior handle would pop out…
But these small, trivial matters were put into suitably insignificant perspective when the 1587cc 4A-GE engine fired up and the (almost certainly after-market) exhaust burbles into life. It sounds undeniably strong – and not at all like something with more than 300,000km on it – as it settles into a remarkably even and unfussed idle.
A quick tap of the throttle produces a throaty, crisp and surprisingly free-revving blare of indignant attitude from the exhaust and just backing it out of the workshop at TNZ HQ tells me that this is a car that I will spend a lot of time changing gear in, just as an excuse to blip the throttle…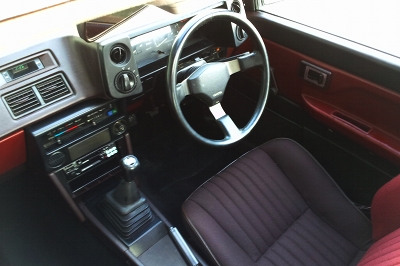 Which quickly proved to be the case. The 27-year old engine is remarkably strong, free-revving and flexible. It feels powerful and purposeful everywhere in the rev range (which is remarkably broad, redlining at 7,500rpm) and the throttle response is instantaneous. Even just driving it around town, it is easy to see why it has become a legend.
And a true legend it most certainly is. A quick Googling of "AE86" throws up all sorts of adoration, obsession and wild, foaming hysteria for the little rear-drive Corolla hatch. Not the sort of behaviour one normally associates with Toyotas of late, especially ones with the "Corolla" badge on them…
There are web pages and forums devoted to the AE86. Facebook pages and fan clubs, videos of them being raced, drifted and lovingly thrashed and even – Dear Lord – downloadable skins for jamming your favorite little RWD drift hero into the Grand Theft Auto series of video games for a bit of sideways drive-by shooting action…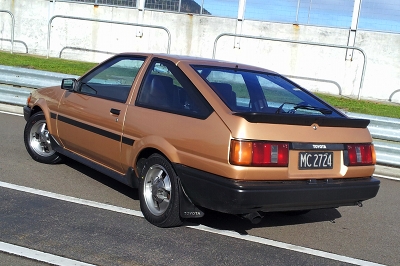 So why this love (or probably more accurately; howling, spittle-flecked obsession) for the AE86? There are several reasons, but most of them have something to do with "going fast", "going sideways" or "going sideways… fast".
Right off the bat, the AE86 was a popular choice for use in motorsport. As a Group A Touring Car, Group N showroom-stock car or as a rally car, the little Corolla shone, but it was largely its role in helping invent the popular, particularly Japanese, smokily sideways form of motorsport known as drifting that truly set the AE86 on its way to becoming a legend.
The AE86 was already popular among the Japanese hashiriya (street racers) due to its wonderful balance, light weight (950-970kg) and the 4A-GE engine's power and ease of tuning. Togue (mountain pass) racing was popular among the hashiriya, and here is where the AE86 truly shone. It is also here that drifting was born and, again, the AE86 was a perfect fit, with its rear-drive configuration, balance and a powerful and easily modified engine.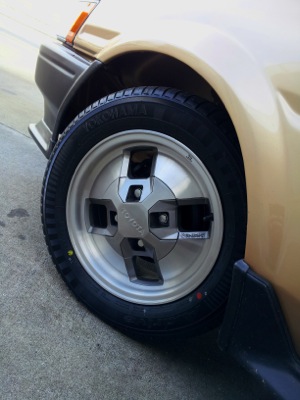 With top drifters like Keiichi Tsuchiya (also known as the Dori-Kin, or Drift King and widely considered one of the originators of drifting) driving AE86's, the haichi-roku (or Eight-Six), as it is known in Japan, quickly became a legend. A legend that was helped along in 1995 (eight years after the AE86 went out of production) by the wildly popular Japanese manga "Initial D" that follows the adventures of 18 year old street racer Takumi Fujiwara, who just happens to drive a Sprinter Trueno version of the AE86.
So given its status among drifters and togue racers, it seemed only fitting that I point the AE86 towards the closest thing Palmy has to a mountain pass – the Vinegar Hill road. On this twisting delight of a road that makes up the last part of State Highway 54 before it meets State Highway 1 the AE86 is simply addictive.
The engine may only have (officially and when it was new) 88kW and 142Nm, but all of it feels available simply everywhere, as it pulls so happily and so hard that you could well be excused for thinking it had far more. The exhaust happily blares, crackles and bangs away depending on whether you are heel-and-toeing into, or blasting out of a corner, while the five-speed manual transmission feels surprisingly quick and accurate for its age.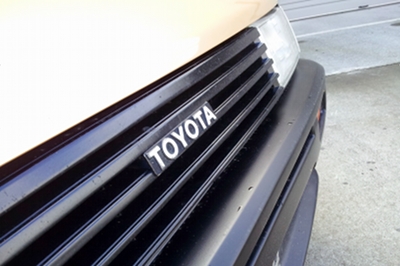 But the chassis is the true star. The ride is surprisingly comfortable, yet handling is pin sharp and precise, displaying a delicacy and nimble poise that is rare in modern cars. Weight has a lot to do with this, no doubt, but the AE86 is just so perfectly set up that it is always a joy to drive, whether it be at maximum attack or simply cruising slowly for the sheer enjoyment of being in the car.
Despite the fact that the performance, ride and handling are fantastic, even by modern standards, there are a few hints that betray the AE86's true status as an aging "classic" now – the skinny steering wheel, the lack of any serious soundproofing, the weak heater and the truly feeble headlights are the most noticeable, the latter two being especially obvious on a cold and dark trip down the Desert Road…
But there is no denying that the AE86 deserves its tag as a true legend. Everything about it that matters is simply fantastic, and the things that aren't simply don't matter. The AE86 is a benchmark car, one that truly defines the pure joy of driving for the sake of it. And in that alone, the new 86 has a lot to live up to…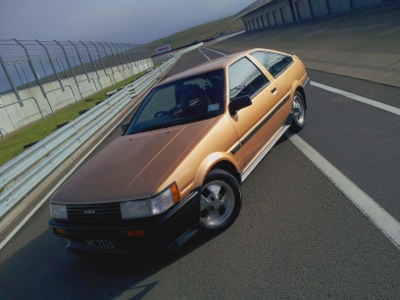 NEED TO KNOW
Year: 1985
Production: 1983 – 1987
Engine: 1587cc inline four-cylinder petrol
Power/torque: 88kW/142Nm
Transmission: Five-speed manual
This story first appeared in Top Gear NZ magazine.