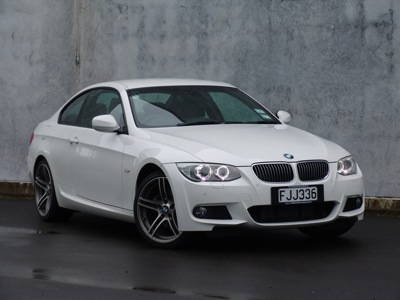 BMW recently unveiled a lavish facelift for the cars in the 3-series range that feature only two doors – the coupe and convertible, that is.
Actually, scratch that, they played about a bit with the bumpers and tweaked a few other bits that you won't notice and that's pretty much it for the visual changes really. Not much of a facelift, you might say, but in typical BMW fashion, the big changes in this facelift were behind the face.
Yep, a bunch of new and revised petrol and diesel engines that feature various arrangements of turbos all bundled into the TwinPower name, and all boasting increases in power along with reductions in both fuel consumption and emission outputs.
While the 3-litre turbo petrol straight six is rather spectacular, the wonderfully silly (in a performance sense, that is) turbo diesel engines are rapidly become the highlight engines in the BMW range, and the BMW coupe you see here came with the rather wonderful 3-litre unit under the bonnet.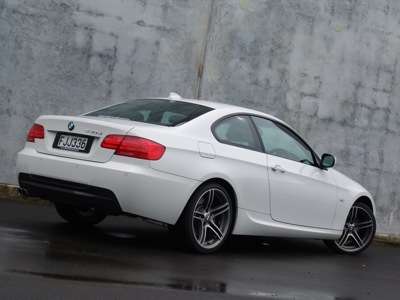 The 330d coupe comes standard with a leather interior, high beam assist, bluetooth, steering wheel-mounted shift paddles, sat nav, 180kW, 520Nm, a 0-100 time of 6.1 seconds and ridiculously low fuel consumption of 6.2L/100km…
Whoever selected the spec of our test example did it a huge favour by ticking the box marked "delete sports suspension" and removed the teeth-shatteringly hard option from its list of features. That means that this particular 330d coupe not only still handles spectacularly (it is, after all, a BMW, with or without sports suspension…) it also has a decently complaint ride that won't realign your spine after a long drive.
Speaking of a long drive… while the 330d is quite capable of turning heads and is quite comfortable posing in front of your favourite cafe in town, it is out on the road where any BMW comes into its own. Preferably a tight, winding, utterly deserted road.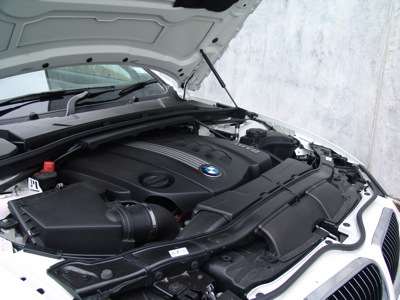 The 330d belts off the line with remarkable aggression, the traction control prodded fully into life as soon as the massive tidal wave of torque is dumped into the drivetrain. Even with the full force of BMW's clever computers reigning things in, the tyres still let out a startled shriek when the torque arrives and pushes you back in your seat.
And the acceleration is just as startling at pretty much any speed too – no matter how fast you are going, simply push down on the throttle and the 330d instantly goes faster. And despite all this mental pace, the 330d returns quite remarkable fuel consumption – a good week of being alternately in heavy traffic around town and like it had been stolen on the open road saw the 330d sitting at around 7.9L/100km. "Normal" driving returns 6's easily, but then who would drive this normally?
Power out of a corner and you can feel the rear end struggling with the brawny engine's desire to separate it from the road in the most wonderfully tactile way – through the seat of your pants. The electronics may well be there to sort it out for you, but the 330d is so incredibly communicative that you know what is happening at all times anyway.

It is actually here that the 330d's only slight weakness appears. It is so slight, in fact, that I even hesitate to bring it up for fear of coming across as a typical, ultra-picky, cliched motoring journalist: the steering – while being surgically precise – and brakes – while being brutally effective – seem to lack slightly in feel, coming across as fractionally artificial and over-assisted.
It's certainly nothing that would be a deal-breaker, more of an ever-so-subtle hint that this car could actually be even better than it currently is.
Which is really only a minor, momentary  "what if" blip in what is a startling good car really.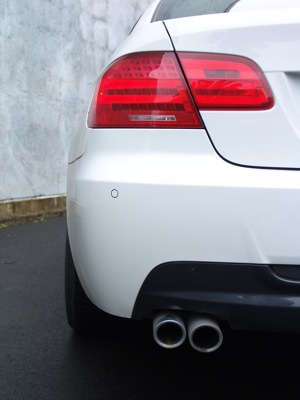 This article first appeared in New Zealand Company Vehicle magazine.