What is it?
Audi's biggest baddest A4 variant. Well, at least until the new RS4 comes along, that is.
But that is a couple of years away yet, so in the meantime the S4 is the baddest boy on the A4 block, but even when the RS4 arrives it will still have an important role to play in the A4 family as a handy middle ground between a standard A4 and the full-fat RS4.
But here's the interesting wrinkle in the S4 story – this time around it has an all-new 3.0-litre V6 turbo engine (as opposed to a supercharged V6 that the last S4 had) with more power and torque than the old car, meaning it will whip from a standing start to the legal speed limit in a fairly swift 4.7 seconds (0.3 seconds faster than the old car), which happens to be the exact same time as the last RS4…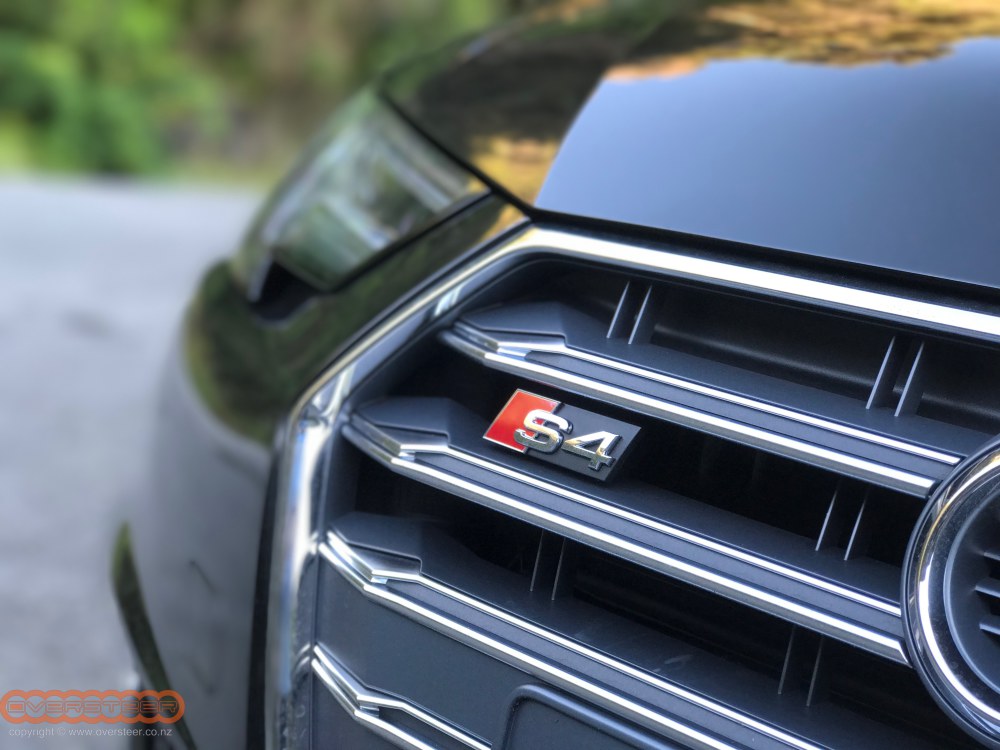 How much does it cost?
Like any Audi that starts with an "S",  the S4 isn't exactly entry level and comes fully-loaded with goodies, so the sedan version starts the range at $116,400, while the ever-popular Avant (wagon in non-Audi-speak) lands at $119,900.
What is its opposition?
Rather obvious this one – anything else German that isn't quite the full-blown performance model, so the BMW M-Sport 3 Series and the Mercedes-AMG C 43 cars.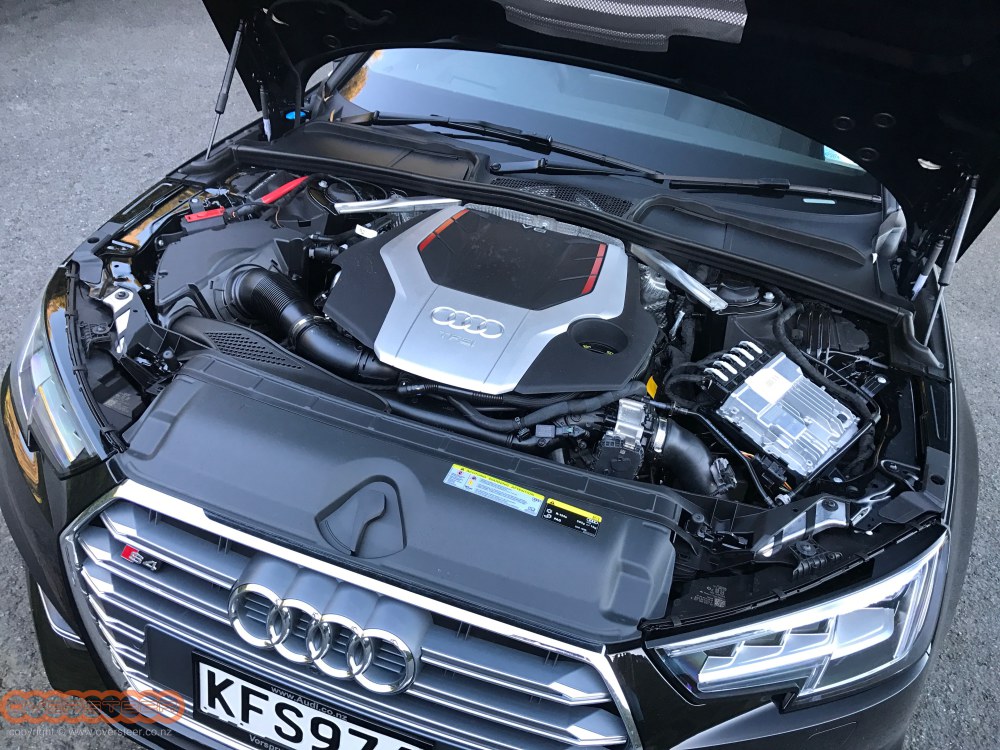 What powers it?
As mentioned earlier the new S4 gets an all-new 3.0-litre petrol V6, but with turbo fed induction, as opposed to the previous car's supercharged set up.
Producing 260kW of power and 500Nm of torque, it is up 15kW and 60Nm over the old car.
The engine is laid out in a "Hot V" configuration, meaning that the turbo is located in the middle of the cylinder banks for better control over heat loss, better turbo response and better packaging. The engine is hooked up to an 8-speed automatic transmission.
Along with the 4.7 second 0 to 100 time, Audi also claim combined fuel consumption of 7.4L/100km for the S4.
What's it got?
Lots. Like all S cars, the S4 is packed full of standard equipment with both the sedan and Avant coming standard with LED headlights, taillights and daytime running lights, 19-inch alloy wheels, leather upholstery, S sports seats, triple zone climate control, Audi's brilliant "Virtual Cockpit" 12-inch screen that replaces traditional instruments, a heads up display, adaptive damper control, privacy glass, adaptive cruise control, lane assist/side assist, park assist, front and rear parking sensors, a 360-degree reversing camera, rear cross traffic alert and an electric tailgate on the Avant.
What's good about it?
The new turbo engine is seriously smooth and refined, but superbly powerful with it. The torque is instantly accessible virtually everywhere in the rev range and it belts out of corners like a thing possessed.
The 8-speed auto is fantastically quick and smooth, with shifts matching the best of dual clutch transmissions for speed.
The interior is of a typically Audi high standard of fit and finish, as well as being fantastically comfortable with it.
What's not so good?
Like a lot of Audi's there is simply no real connection to the driver. The steering is distant and uncommunicative, and while inputs are swiftly translated into movement, there is little in the way of feedback. You may as well be playing a video game.
The engine noise is enthusiastic, but, well, odd. Instead of, say, a BMW inline six's throaty, belligerent roar, the S4 emits kind of a trumpety fart noise, with a very distant and very contrived sounding volley of pops on the overrun. It's certainly not terrible, but it is all a bit stage-managed for my tastes.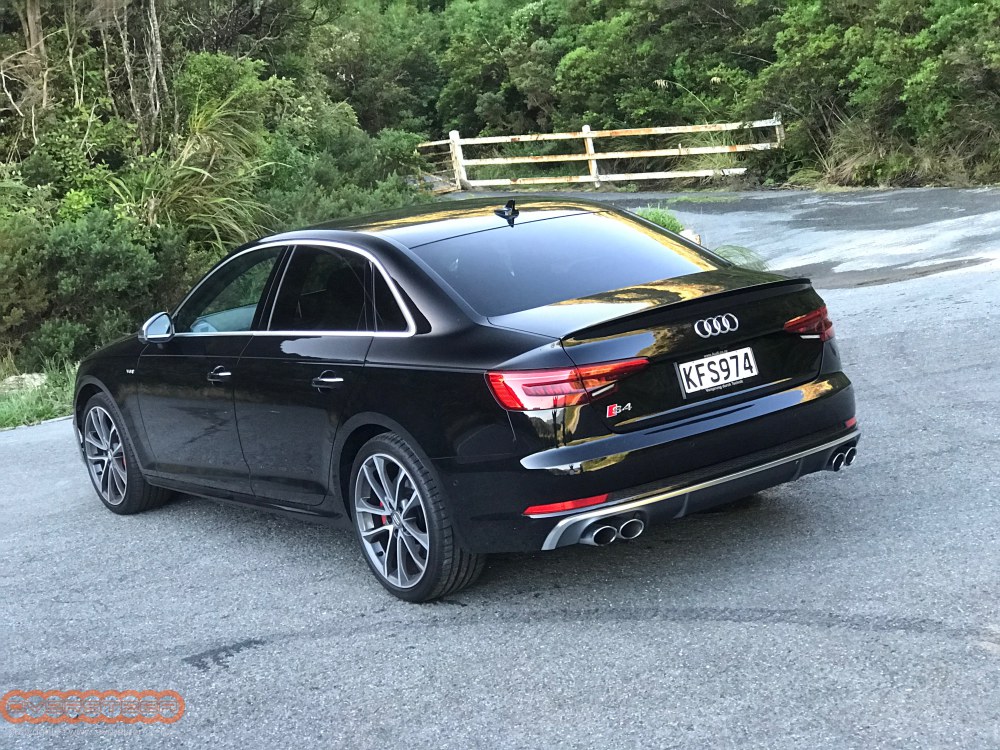 First impressions?
The S4 is everything an S car should be – very fast, very polished, beautifully finished, highly equipped and boasting fantastic quattro-assisted handling.
But it is also something that S cars quite often are – uninvolving and distant.
As a high-performance luxury sedan, the S4 is a hard package to go past. It is a stunningly well made car with a powerful, refined engine and exceptional handling, but as a true enthusiasts car, it just leaves you a bit cold.
It may well be the perfect performance sedan in a coldly technical sense. But a little imperfection – a little mongrel – is usually more fun…