What is it?
The very first Bentley diesel in the company's 98-year history.
Now, there was a time – not all that long ago, either – that even the merest suggestion of installing a diesel engine into a Bentley would have been greeted with angry harrumphs spluttered indignantly from under stiff upper lips, the jangle of rattled tea cups and a theatrically fainting dowager or two. Surely nothing as refined and elegant as a Bentley would ever be propelled by something so crass? So vulgar? So working class?
But it's not just any old diesel engine; it is the rather spectacular 4.0-litre triple-charged V8 first seen in the Audi SQ7 that launched in New Zealand recently. And, if anything, it is even better in the Bentley.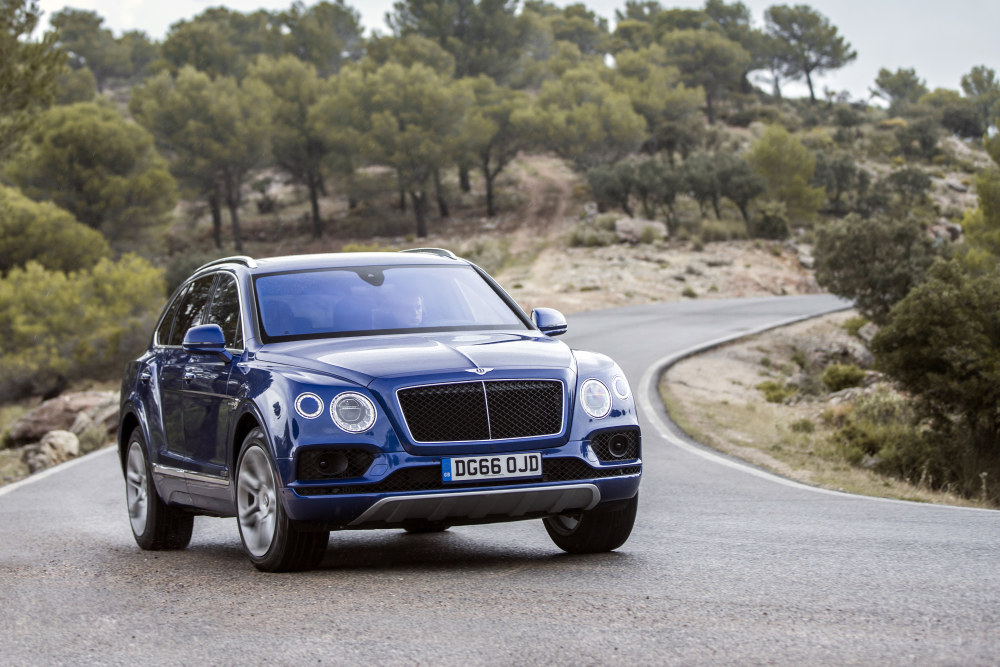 How much does it cost?
A shitload. Or, to be precise, $323,200.
What is its opposition?
Top-end, highly-specced Range Rovers, maybe, but the Bentayga won't have any real competition until the Rolls-Royce SUV turns up, and even then it will no doubt be pricier and won't feature a diesel…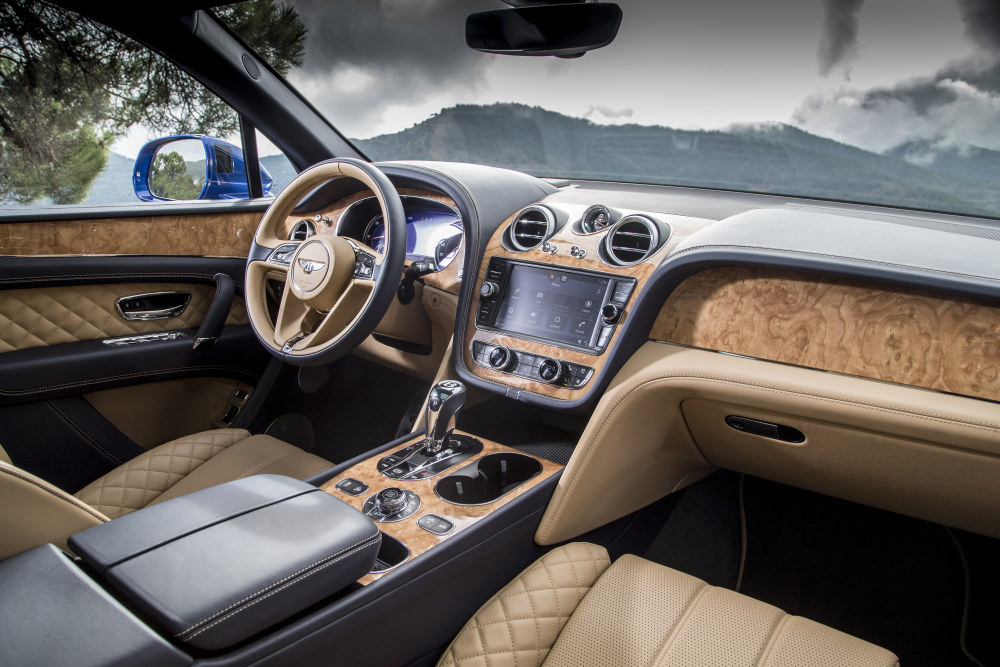 What powers it?
An all-new and totally belligerent 4.0-litre diesel V8 that was developed for use in the Bentley and the Audi SQ7 and packs three turbos, 320kW of power and a colossal 900Nm of torque.
That's right; you DID read that correctly – the Bentley diesel has three turbos and one of them is rather different from anything you will have seen on a production car before.
That is because the first "turbo" in the Bentayga's sequential set up is an electrically powered one that eschews the traditional exhaust gas-propelled method of spooling it up in favour of an electric motor that is powered by the Bentley's equally innovative 48-volt electrical sub system that handles all the high-voltage heavy lifting required by the turbo and the active roll stabilisation system that first debuted in the W12-powered Bentayga.
With this 48-volt power boost behind it, the electric turbo can spool up to an incredible 75,000rpm in 0.3 of a second, eliminating traditional turbo lag and making the engine's full 900Nm available from under 1,000rpm.
The second turbo in the line up is referred to by Bentley as the "active" turbo and is constantly spinning. This takes over things after the electric turbo has moved things off the line and by 2,200rpm the third turbo (or the "passive" turbo) has woken up and spun into life to provide additional power further up in the rev range.
What has it got?
Uh, seriously? It's a Bentley, so "whatever the hell you want" really sums it up best.
It's got loads of standard equipment and even more options, so instead of writing it all out here, here's a link to the specification on the Bentley website instead.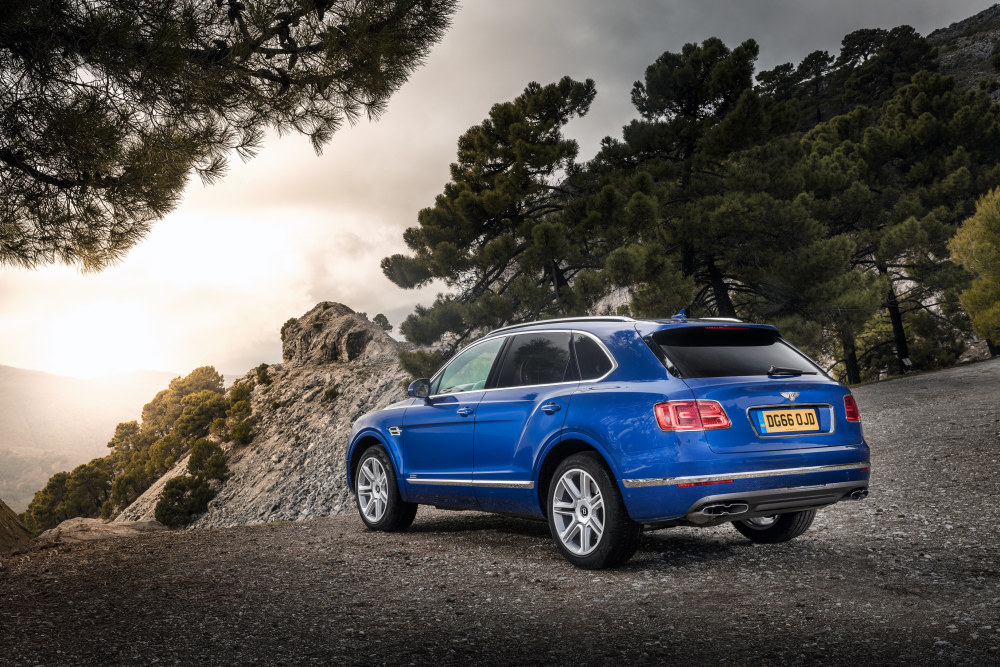 What's good about it?
The engine is a fantastic piece of kit. Powerful, refined and remarkably frugal, it is far better here than in the Audi SQ7 (where it is excellent) because it is allowed to be itself – there are no artificial noises like in the Audi and it is distant and sooooo refined!
The interior is utterly spectacular and supremely comfortable. The ride is sublime and it actually handles WAY better than something this big and luxurious should.
What's not so good?
Its looks are polarising, although we will say it looks far better in the metal than in photos.
While the Bentayga's ride is generally impressive and as refined as the engine, it does occasionally betray a strange tendency to float a bit at the rear, while the steering in the sport setting is horribly artificial.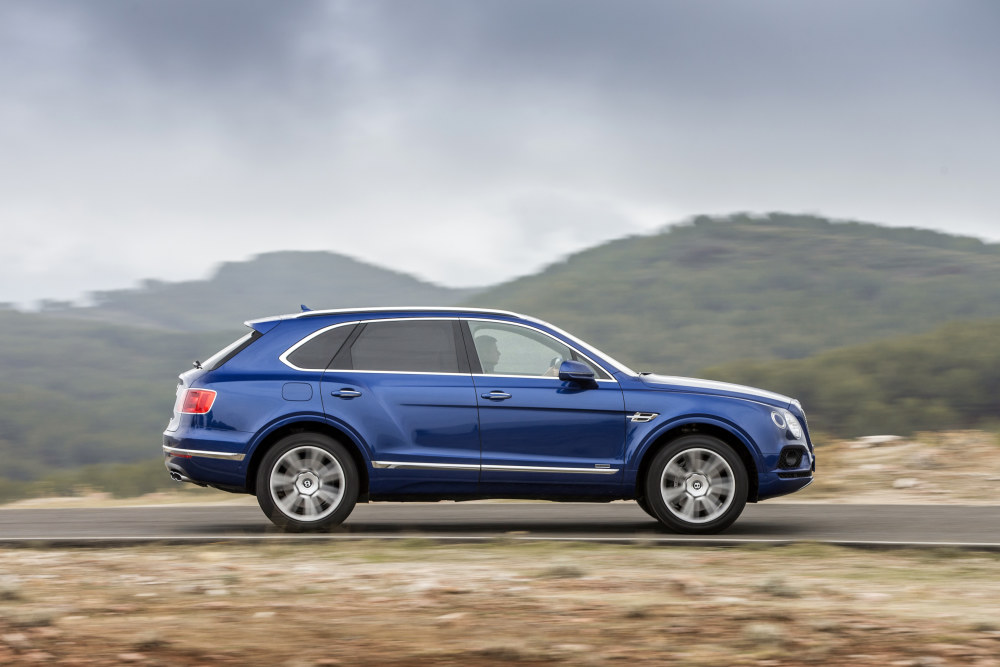 First impressions?
The Bentayga diesel is easily the most refined and civilised diesel I personally have ever heard and allied to the traditional Bentley silence inside the cabin, is really a remarkable achievement.
The Bentayga diesel may rocket from a standing start to 100km/h in 4.8 seconds, but it is still, at its core, a massive, cosseting luxury vehicle. And it does that superbly well.
It also happens to have some form of off road ability – while it may lack a traditional low ratio transmission, Bentley has developed all of the Bentayga's off-road settings itself, with an adjustable ride height (lockable in the highest setting for off-road use) and four off-road modes.
The settings start off with the snow/wet grass mode and the gravel mode for light off-roading, with the second two – Mud & Trail mode and Sand mode – being for more serious stuff.
The Bentayga diesel comes on all-terrain tyres and, at full height, boasts ground clearance of 245mm and a wading depth of 500mm. Not exactly enough to trouble a Range Rover, but way more than most owners will ever need.
The Bentley Bentayga diesel is a thing of stunning achievement. Refined, luxurious, furiously fast, surprisingly agile and actually capable of heading off the sealed stuff, its missteps are few and far between and it really does offer the best of, well, three worlds really – performance, luxury and off road.