Redesigned to look far more like a member of the X family, the smallest BMW SUV is now sitting on a new platform. It is the same platform that sits under the 2 Series Active Tourer and the new Mini three- and five-door models.
In other words, the X1 is now also front-wheel drive. Well, apart from the 4WD models, that is, but even they get a different on-demand AWD system (BMW still calls it xDrive) that is predominantly FWD for the majority of the time.
The new X1 is available locally with a choice of two sDrive FWD models and two xDrive AWD models with a range of diesel and petrol engines hooked up to the eight-speed auto.
The $65,500 sDrive18d kicks off the X1 range and comes with a 110kW/330Nm version of the 2-litre turbo diesel four-cylinder engine. It comes standard with 17-inch alloy wheels, LED headlights, satellite navigation, BMW ConnectedDrive, an electric tailgate, leatherette seat upholstery, dual-zone climate air, front and rear parking sensors, parking assistant, a reversing camera and forward collision warning and autonomous braking.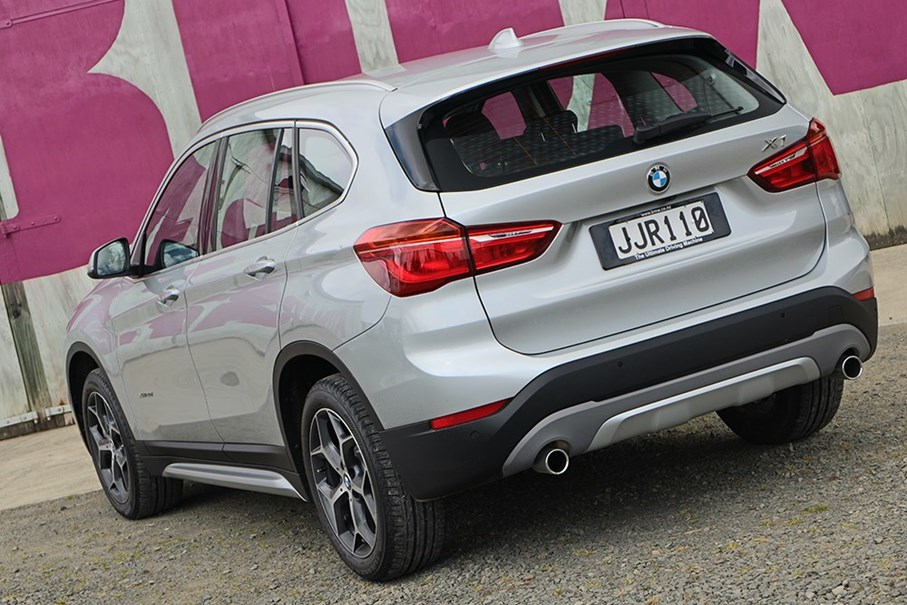 The $72,000 sDrive20i and $76,500 xDrive20d come next. The sDrive 20i gets a 141kW/280Nm version of the 2-litre petrol four and the xDrive 20d getting a 140kW/400Nm version of the diesel.
Both share the same standard equipment as the 18d, but also get 18-inch alloy wheels, roof rails and external trim in aluminium and heated front seats.
Topping the X1 range is the $83,500 xDrive25i that packs a 170kW/350Nm version of the petrol four and adds 19-inch alloy wheels, an M Sport package, high-gloss black exterior trim, sports front seats, leather seats, electric front seats and keyless entry to the standard X1 spec.
At the launch we sampled only the X1 xDrive 20d model with various options fitted.
On the outside the X1 is very much improved. There's a strong X family resemblance and a far more muscular stance than the previous car. Inside the improvement is even more drastic, the high-quality interior pleasantly modern and welcoming.
On the road the AWD xDrive 20d is a mixed bag and the diesel engine is, if anything, even better than in the 3 Series, but the FWD-biased dynamics fall somewhat short of what we have come to expect from BMW.
The same goes for ride quality and wind and road noise, all of which were somewhat disappointing for a BMW.
The roads we were driving on weren't the best New Zealand has to offer, but the 3 Series threw the X1 into stark contrast by being almost faultless over the same roads. The 3 Series is better than ever after its mid-life refresh, but the jury is still out on the new X1.
Its good properties would appear to outweigh its less good ones, but it remains to be seen by how much.