What is it?
A mid-life refresh of the third best-selling ute in New Zealand. Except it is so much more than that.
It would be fair to say that Holden was more caught out than most by the massive leap in ute standards set by the likes of the Volkswagen Amarok and latest generation of Ford Ranger back when those respective vehicles appeared on the scene back in 2010/11 and shook it up so vigorously.
After all, Holden had quite logically set the Toyota Hilux as its benchmark for the new Colorado, and they pretty much did nail that. But the VW and Ford (and, to be fair, the Mazda BT-50) simply took everyone who made utes by surprise.
As a result Toyota delayed its new Hilux massively (and still didn't quite get it right) and Holden was left with what was largely considered a serviceable ute that still trailed the leaders by a wide margin.
What with the local ute market tripling in the last seven years, utes now making up more than half of the ten best selling vehicles in New Zealand and Ford still charing ahead of the rest in ute sales, Holden have done something quite drastic for the Colorado's latest refresh – they have spent more money on a mid-cycle product enhancement that ever before.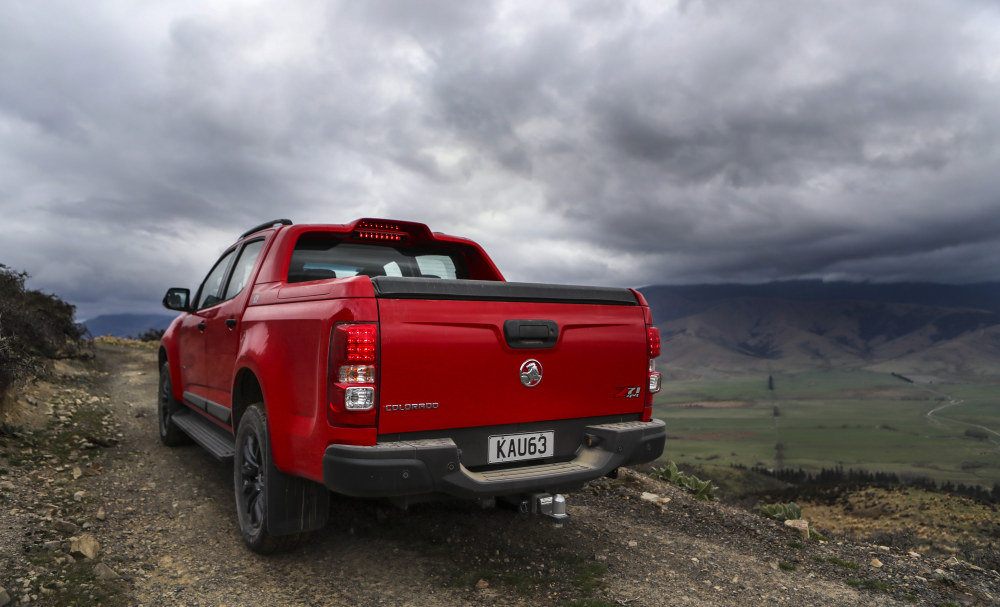 How much does it cost?
The LS 4×2 single cab/chassis starts the range at $39,990, with the Z71 4×4 double cab tops it off at $66,990.
What is its opposition?
That is rather obvious – the Toyota Hilux, Nissan Navara, Volkswagen Amarok, Mitsubishi Triton and Mazda BT-50, but really anyone in the ute segment these days has to see the Ford Ranger as the benchmark.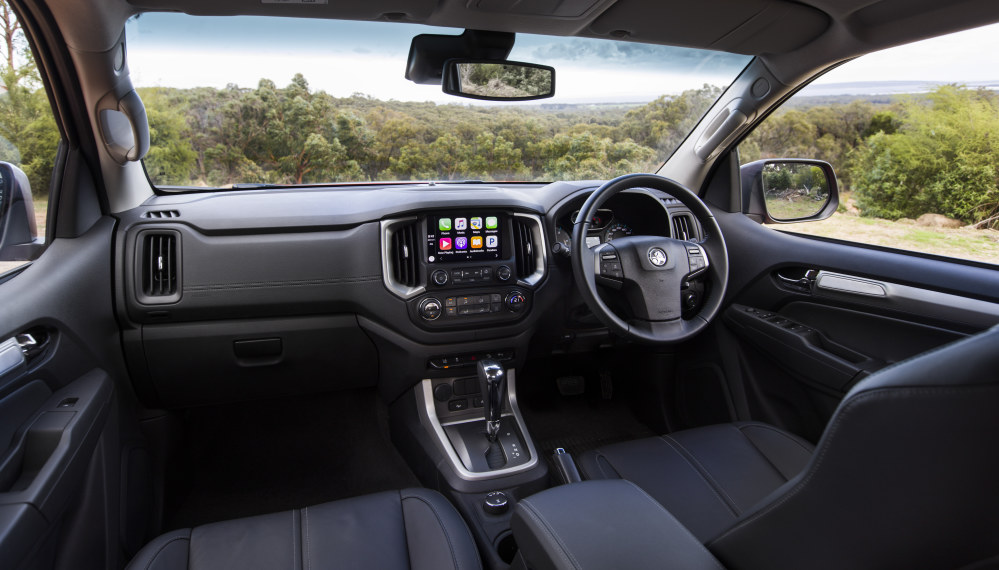 What powers it?
The Colorado retains a revised version of the 2.8-litre four-cylinder diesel turbo engine that produces the same 147kW of power and 500Nm of torque as before, but that still makes it as powerful as the Ranger, but also torquier, with 30Nm more than the Ford.
What has it got?
The base LS comes standard with seven airbags, Holden's new MyLink 2 infotainment system (that now incorporates Apple CarPlay and Android Auto) with a 7-inch touchscreen, remote keyless entry, LED daytime running lights, automatic headlights, cruise control, a leather steering wheel with cruise and audio controls, backing sensors (not on cab/chassis models), as well as safety electronics like roll-over mitigation, trailer sway control, hill descent control and hill start assist.
The LT ups the spec by adding 17-inch alloy wheels and side steps, while the LTZ gets 18-inch alloys, an 8-inch touchscreen, leather seats (4×4 double cab only), remote vehicle start via the key fob (auto models only), rain-sensing wipers, heated power folding door mirrors, a tyre pressure monitoring system, front parking sensors, forward collision alert and lane departure warning.
The top-spec Z71 gets all of the previously-mentioned kit, but also adds the rather striking Z71 decal pack, 18-inch "Arsenal grey" metallic alloy wheels, Z71 embodied leather seats, and a unique front fascia that incorporates a nudge bar, as well as a number of other exterior features like black mirrors, a body-coloured central bar in the grille and black roof rails.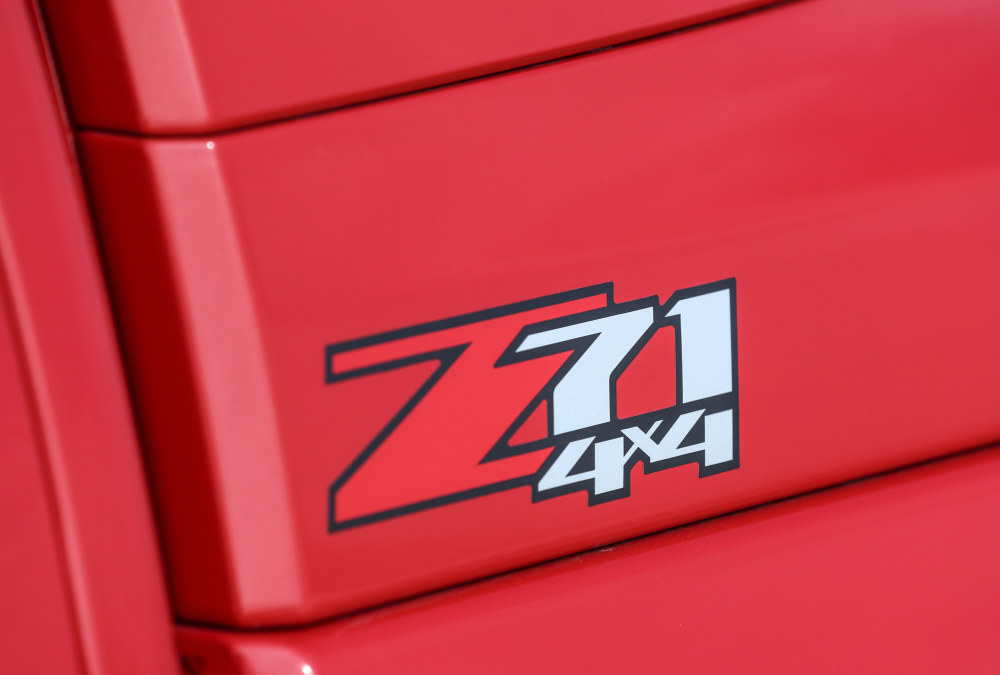 What's good about it?
On the road, the new Colorado is noticeably smoother and quieter than the old model, while the new steering is simply a vast improvement.
Off the sealed stuff, the Colorado handles gravel with a refined, controlled confidence, while heading into the tougher stuff is it is as utterly competent and unflustered as it ever was.
One big improvement off road is the revised hill descent control system. Set by pressing a button on the dash, the descent speed can then be controlled by simply gently touching the throttle or brake. It works brilliantly well and even compliments doing it the traditional way with the gears.
What's not so good?
While the interior is massively better than it was, there are still quite a few places of hard plastics. They aren't as cheap and nasty as before, but if you are wearing a metal watch and rest your arm on the door, it will rattle…
The Colorado will automatically drop its windows slightly when you open the door to relieve the pressure when you close them again, which is a neat idea, except they don't always close again…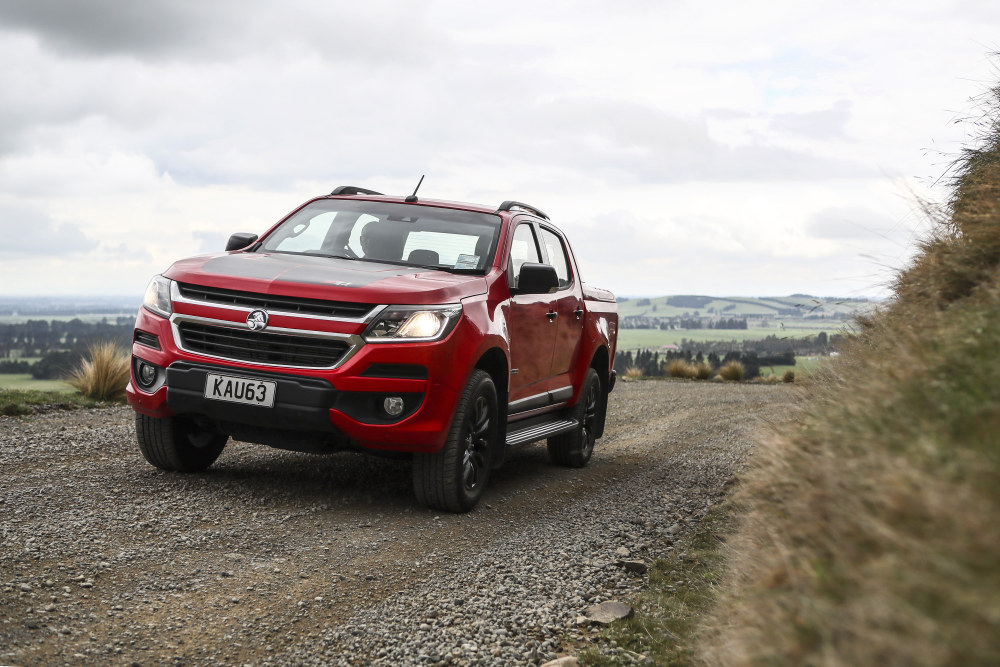 First impressions?
GM Holden in Australia has been heavily involved with the engineering of the new Colorado from the start, working closely with the lead engineering team based at GM Brazil.
Holden engineers built their own "proof of concept" vehicles and were involved at all "buy-off rides" at key development process points, both overseas and in Australia.
As such, the Colorado has picked up a large number of tweaks and upgrades – some rather extensive – that were developed in Australia and it has really paid off.
The new interior not only looks far more modern, it is made up of far higher quality materials that no longer look like they are just waiting to start rattling or fall off, they actually feel nice to the touch as well.
Aside from the handsome new face, comparatively little has changed on the outside, compared to the interior changes, and, to be fair, little needed to.
New wheels and new colours are about the extent of it, but the new face works well enough to make it obvious you have the NEW Colorado.
To say the new Colorado is a huge improvement over the old one would be a massive understatement, and the fact that Holden have managed to keep the prices static on 2WD models and only a $1,000 bump in price for the 4WD models is possibly even more impressive.
Anything else?
Here's a link to the Colorado on Holden's website.