Someone at Hyundai must like cowboys. Nothing wrong with that, cowboys are cool. But, seriously, someone at Hyundai must really like them.
Why else would they have chosen to name their SUVs Santa Fe and Tucson after towns in the cowboy states Arizona and New Mexico?
From this naming convention, we can assume that if Hyundai slip another SUV into the market (or, perhaps, a ute?) it will be called the El Paso. Which, aside from being an awesome name for an SUV or ute, completes the triangle by including a town from the most cowboy state of all — Texas.
Wait, you say, Tucson? Isn't the small Hyundai SUV now called the ix35?
Nice spotting, pardner, but no. The ix35 name is a thing of the past and the Tucson handle is back.
Which is a good thing, because I always felt "ix35" sounded borrowed from something that crashed at Roswell, which is not too far from Tucson, and it also looked like something that had fallen from space and landed badly.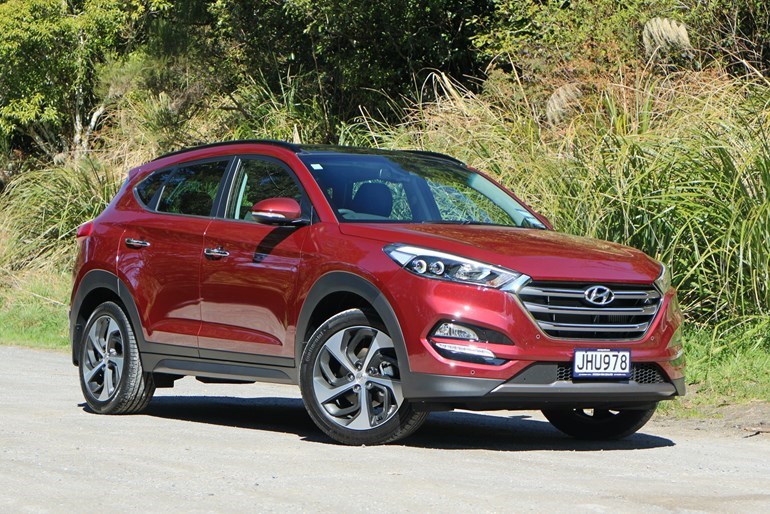 The Tucson carries strikingly handsome new looks that owe a lot to the larger Santa Fe.
It has also moved closer to the Santa Fe in another way — size. The Tucson now technically enters the medium SUV segment thanks to a modest increase of 65mm in length and 30mm in width. This is accompanied by a 30mm increase in wheelbase.
This may not seem like a lot — and it isn't — but the ix35 was always one of the largest of the "small" SUV's, so a few millimetres is all it took to make more sense.
The Tucson has the engines to back up its change of segment. With a choice of three engines, three transmissions and three models, it also straddles the difficult span from base-model company car special up to fully stocked neighbour taunter.