So what makes a vehicle a "Crossover"? Well, apparently "because we say it is" is enough these days.
Traditionally accepted thinking on the subject would suggest that a "Crossover" would generally be based on a car platform, with attributes that put a foot in the SUV and People mover camps, such as a high ride height, spacious interiors and, generally, 4WD at least being available in the range somewhere.
But it is that last bit that is becoming an issue just lately, with the increasing appearance of "Crossovers" without any 4WD systems anywhere. Does that mean they are still Crossovers?
According to Peugeot, yes it does. Because they say the new 2008 is a Crossover and it doesn't have 4WD…
What is it?
That is what we are all asking, really. The mini-SUV/Crossover segment is poised to attack the local market, with Holden releasing the Barina-based Trax and Ford dropping the Fiesta-based EcoSport shortly.
But the big difference between these two and the 208-based 2008 is the fact that the Trax and the EcoSport are both available with 4WD, although neither will be available with it in New Zealand.
The 2008 is not available with 4WD anywhere in the wold, instead it gets a trick torque vectoring system on the front wheels that Peugeot calls "Grip Control" and has various programmes for different surfaces, including snow, all-terrain and sand.
But this isn't available in New Zealand either, so the mini-non-4WD-SUV segment are all strictly on-road only propositions here.
The Peugeot 2008 is available in two spec levels locally – Active and Allure – both of which get the French manufacturer's 88kW/160Nm 1.6-litre four-cylinder petrol engine hooked up to a four-speed automatic transmission.
The 2008 Active kicks things off at $31,990 and comes standard with 16-inch alloy wheels, Bluetooth, a 7-inch multifunction touch screen, cruise control (and a speed limiter), six airbags, a trip computer, body-coloured door handles and mirrors, halogen headlights, front fog lamps, LED running lights and heated electric side mirrors.
The $33,990 Allure adds premium "Oxford" interior trim, automatic air conditioning with a chilled glovebox, tinted windows, a leather steering wheel, chrome door mirrors, grille and roof rails and a panoramic sunroof.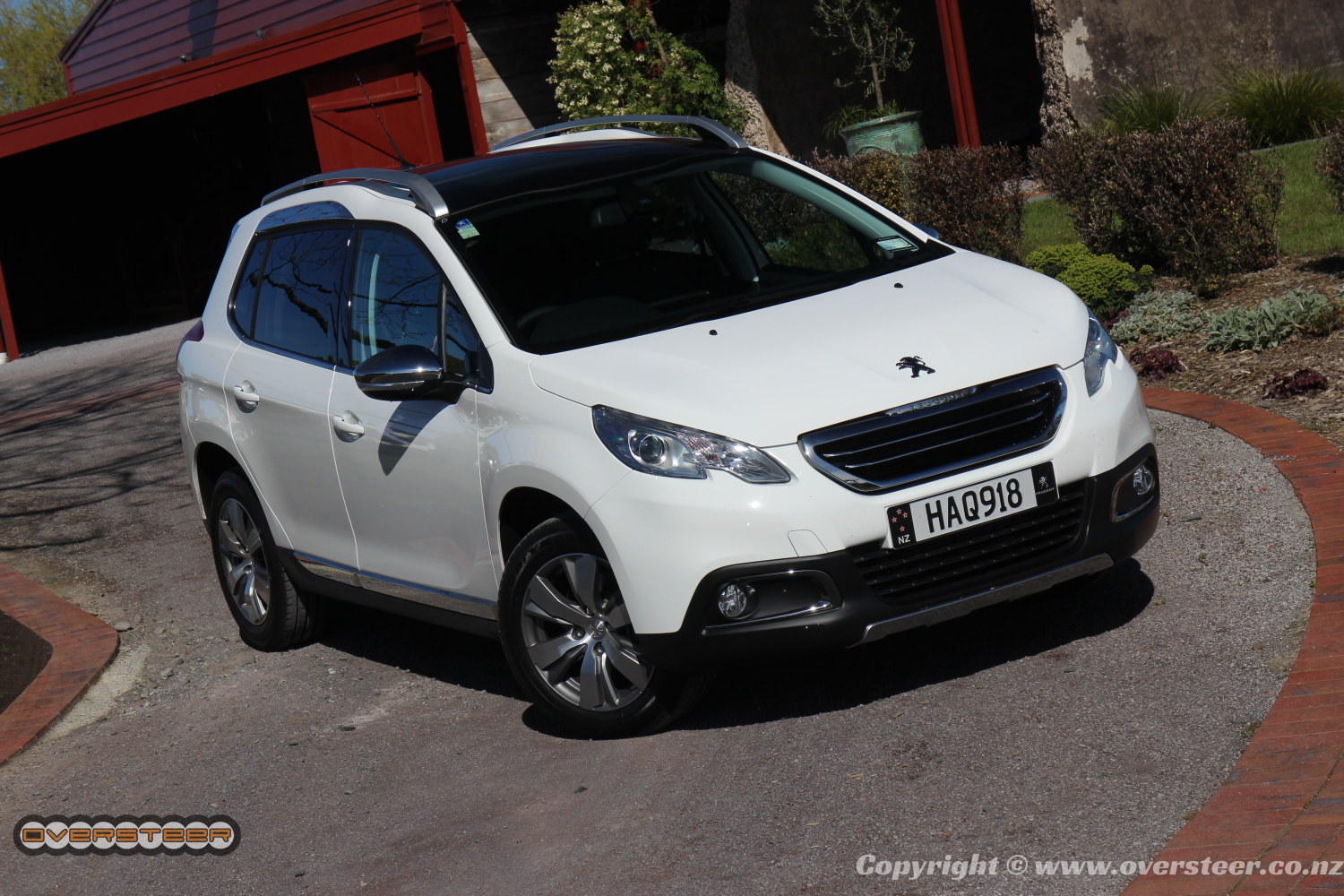 What's it like?
Like a slightly bigger, slightly taller 208 – which is no bad thing.
Nimble and comfortable, the 2008 boasts a great ride/handling compromise, with a confident feel through the corners and an unfussed ride, even over rough surfaces.
The 2008 has a pleasant, open feel to the interior, with the same brilliant seating position as the 208, while the engine is a nicely eager, flexible little unit. It needs to be, however, because it is strangled by the ancient four-speed automatic transmission.
On the outside it is handsome enough, but loses the 208's distinctive looks in the drive for mainstream acceptance. On the inside it is well-built from good quality materials, with an overall feel of high-quality throughout.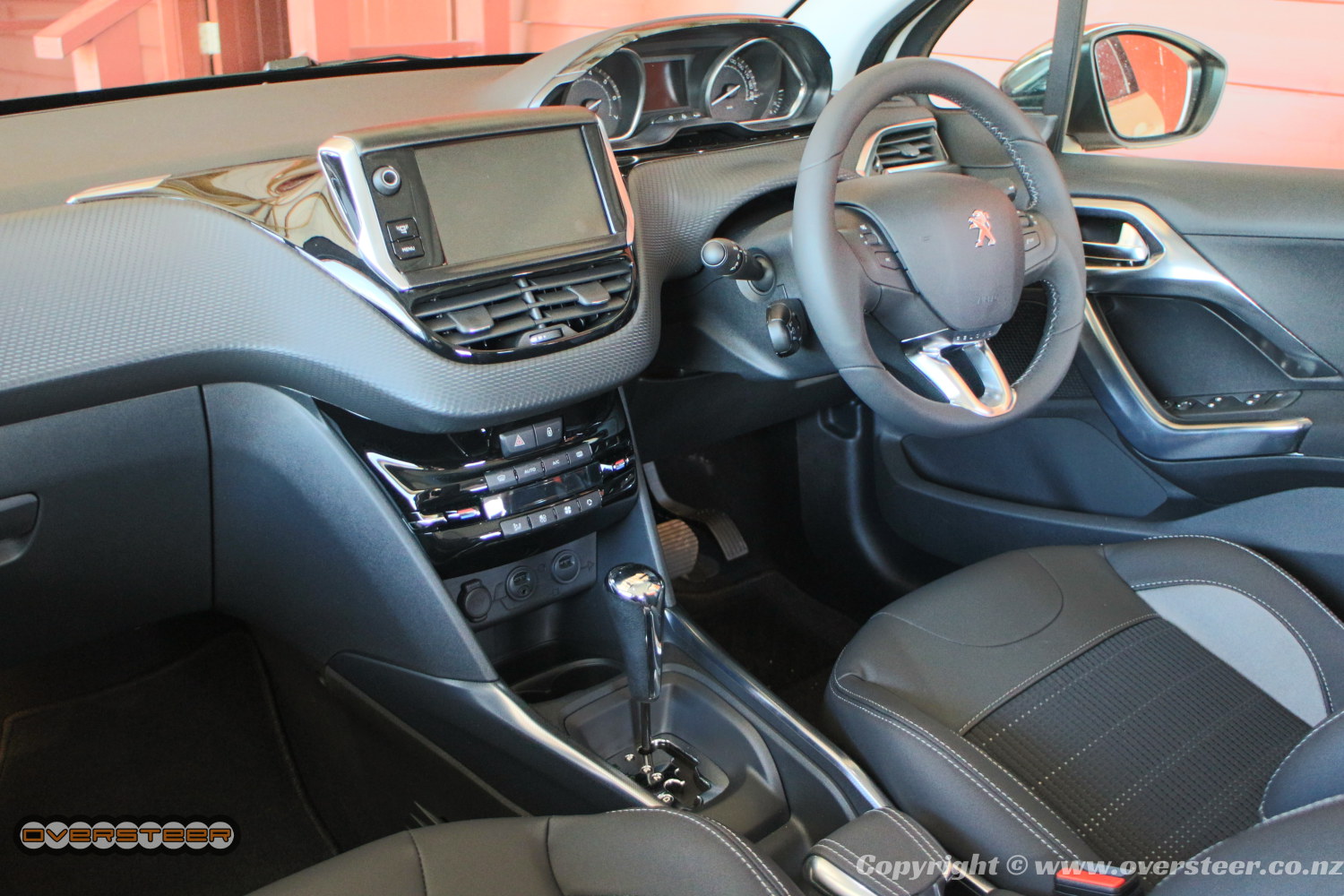 What's good about it?
High quality and well-packaged, the 2008 brings a dose of flexibility and space to the excellent 208 platform. The engine is strong and eager and the ride is supple and impressive. It is no slouch through the corners either, which is impressive, given its ride-height.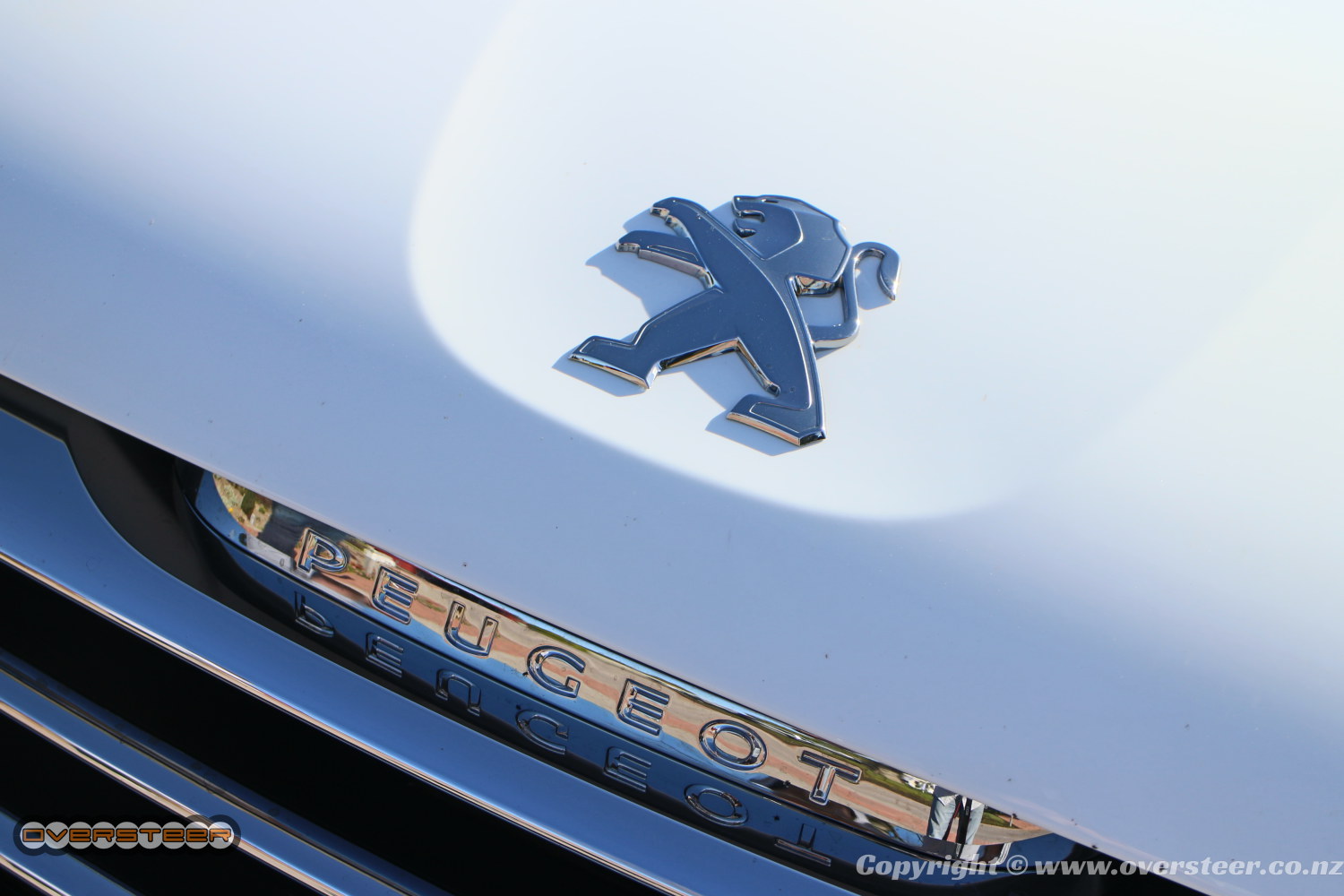 What's not so good?
The four-speed auto. It robs the eager engine of most of its potential and spends most of its time dithering or dropping you right in the wrong spot in the torque band. It's a shame, because, like the 208, everything else about the 2008 is rather good.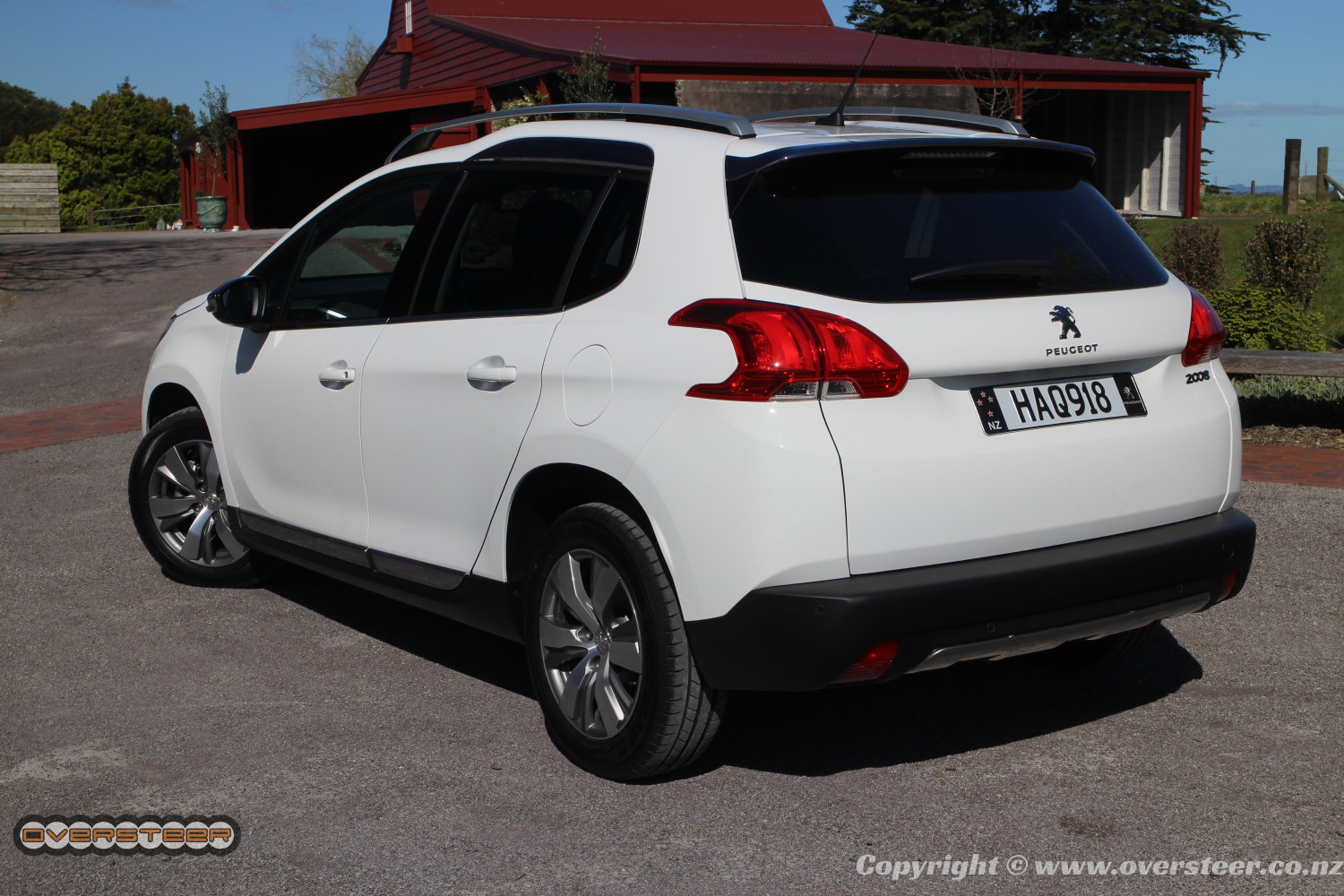 First impressions?
The curly question over what makes a Crossover a Crossover aside, the Peugeot 2008 is a great option for someone who wants a 208 but needs more space.
The jacked-up ride height serves no other purpose than giving the driver a slightly better view, but that is quite often enough.
While the four-speed auto is a big let-down, the rest of the package is very good indeed. Whether it is good enough to overcome the big transmission-related downside will largely depend on your attitude towards second gear; if you like it as much as the 2008's transmission seems to, you will get on fine.
That aside, the 2008 is a very comprehensive package that appeals on many levels.
Specifications
Models/prices
2008 Active – $31,990
2008 Allure – $33,990
Powertrain
1.6-litre inline four-cylinder petrol producing 88kW/160Nm; four-speed automatic transmission; front-wheel drive
Fuel consumption: 6.5l/100km
CO2 emissions: 150g/km
Safety
ANCAP/EuroNCAP rating: n/a
Air bags: 6
Stability control: yes
Lap/diagonal belts: 5