What is it?
It is the first version of the all-new Hyundai i20 we are getting locally.
While the hatch is set to arrive in February, the "pretend SUV" version – called the i20 Cross – is here now to spearhead Hyundai's renewed attack on the city car segment.
Hyundai is bringing the i20 into New Zealand as two models sharing one specification level, so the hatch and i20 Cross are essentially the same, apart from exterior looks.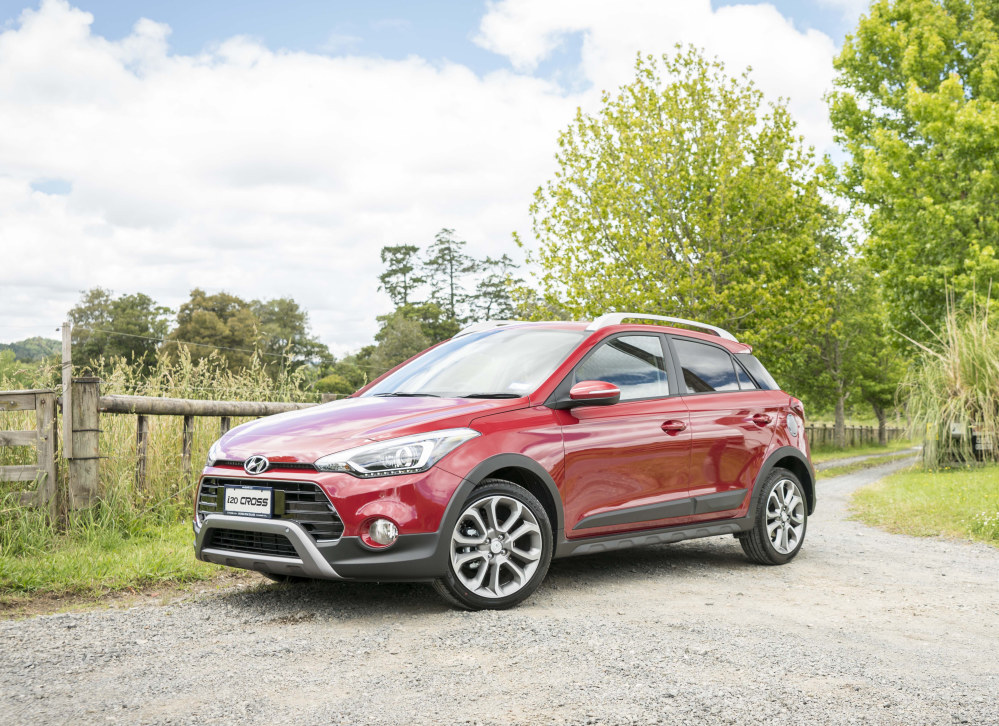 How much does it cost?
The i20 Cross is available now for $29,990, while the i20 hatch will land at $26,990.
However, Hyundai are offering special launch pricing of $24,990 for the hatch and $27,990 for the Cross.
What is its opposition?
The obvious competition are the Suzuki Swift, Toyota Yaris, Holden Barina, Honda Jazz, Mazda2 and Ford Fiesta, but Hyundai see the i20 Cross – with its jacked up ride height and exterior SUV cladding – also potentially having a nibble on the baby SUV segment.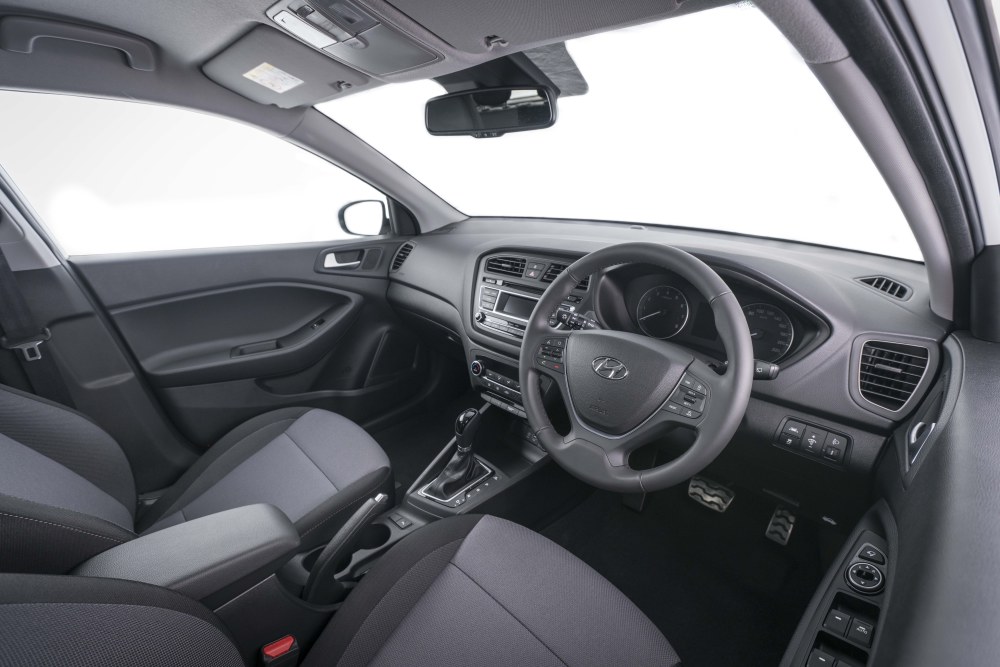 What powers it?
Both versions of the i20 are powered by Hyundai's 74kW/134Nm 1.4-litre naturally-aspirated inline four-cylinder engine that Hyundai claims an average fuel consumption of 6.7L/100km for.
The engine is, rather disappointingly, hooked up to a 4-speed automatic transmission.
What has it got?
The i20 comes standard with automatic dusk-sensing projector headlights with LED daytime running lights, a backing camera, cruise control (with a speed limiter), rain-sensing wipers, tyre pressure monitoring, a lane departure warning system, hill-start assist and 16-inch alloy wheels.
The i20 Cross has the same equipment but adds an integrated nudge bar, a front skid plate, different fog lights, horizontal grille bars, black wheel arch trim and lower body mouldings, a rear skid plate and moulded lower fascia, a 20mm rise in ride height and 17-inch alloy wheels.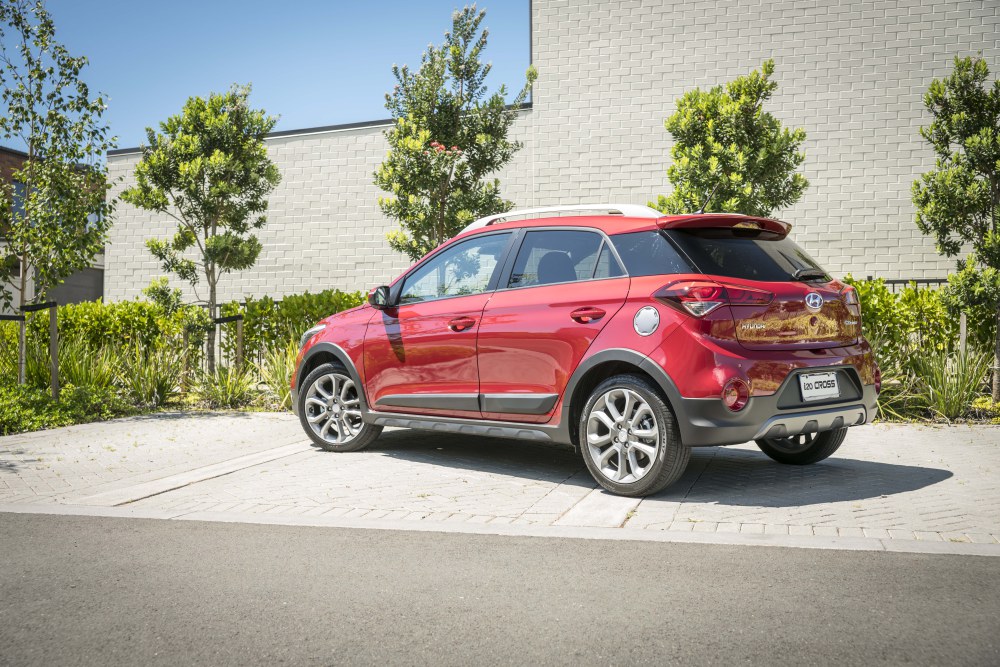 What's good about it?
It looks brilliant for a start, particularly the butch little i20 Cross.
The blacked-out c-pillar treatment that gives the i20 its "floating roof" look works particularly well and the Cross as well.
Inside, the i20 Cross is comfortable, surprisingly roomy and has a nicely laid-out dashboard.
What's not so good about it?
It is on the inside that the first hints that the i20 may be built down to a price, rather than up to a standard first appear.
While attractive enough, the interior is made out of some fairly hard, cheap-feeling materials (albeit extremely well screwed together), with a very basic audio system with an utterly tiny screen. In these days of cheap mobile phone mirroring, such as Apple CarPlay and Android Auto (which the sub-$20K Holden Spark does have), this is almost inexcusable.
Another major let down from the i20 is something we honestly never thought we would see again outside of a Toyota Yaris – a four-speed automatic transmission!
It is a bit like stepping back in time, using the tiny screened audio system and trying to go up a hill in a car with 74kW and a four-speed trans. A sadly frustrating trip back in time…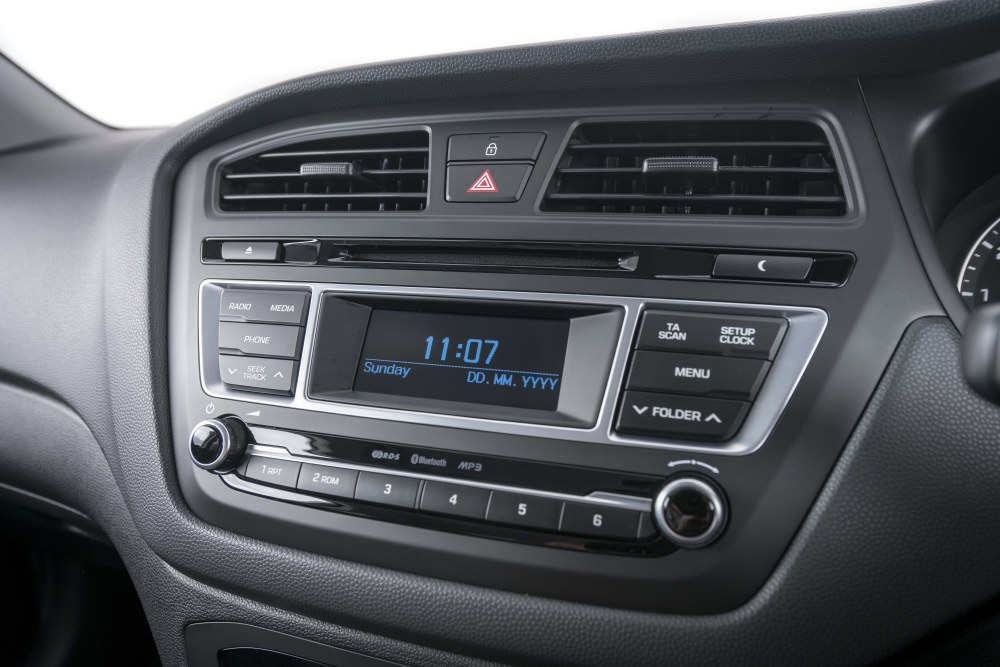 First impressions?
A potentially brilliant little car hampered by oddly dated and rather sparse equipment and a serious lack of gear ratios.
While the engine isn't exactly bristling with power, most of its 74kW are wasted by the transmissions inability to provide it with a decent ration most of the time. It is smooth and remarkably refined and unruffled when being asked to do the impossible by the transmission, so you have to give it loads of credit for that.
In fact, around town, the engine makes the most of the lack of gears and the i20 comes across as a pleasant and refined little city-dweller, with enough grunt and a brilliantly tight turning circle.
Ask it to do more than that, however, and it has no answer. At least, not a convincing one.
Add this to the fact that these days much, much cheaper, smaller cars have better infotainment systems, thanks to Apple CarPlay and Android Auto (both of which Hyundai do actually offer in other cars) and the i20 lands disappointingly short of being a satisfying package, even when it is at its beast around town.
It looks fantastic, is brilliantly put together, has great ride and is a surprisingly good little handler and has an admirably refined (and patient) engine, but the transmission and lack of equipment can't help but drag it down.
Anything else?
Here's a link to Hyundai's website.