You know that feeling when you have an utterly brilliant idea, but nobody else thinks it's that great?
That happens in the car world sometimes. It's exactly what happened to these manufacturers whose revolutionary small-car ideas should have changed the world, but didn't. And one whose revolutionary small car did change the world, but then failed to follow though.
Audi A2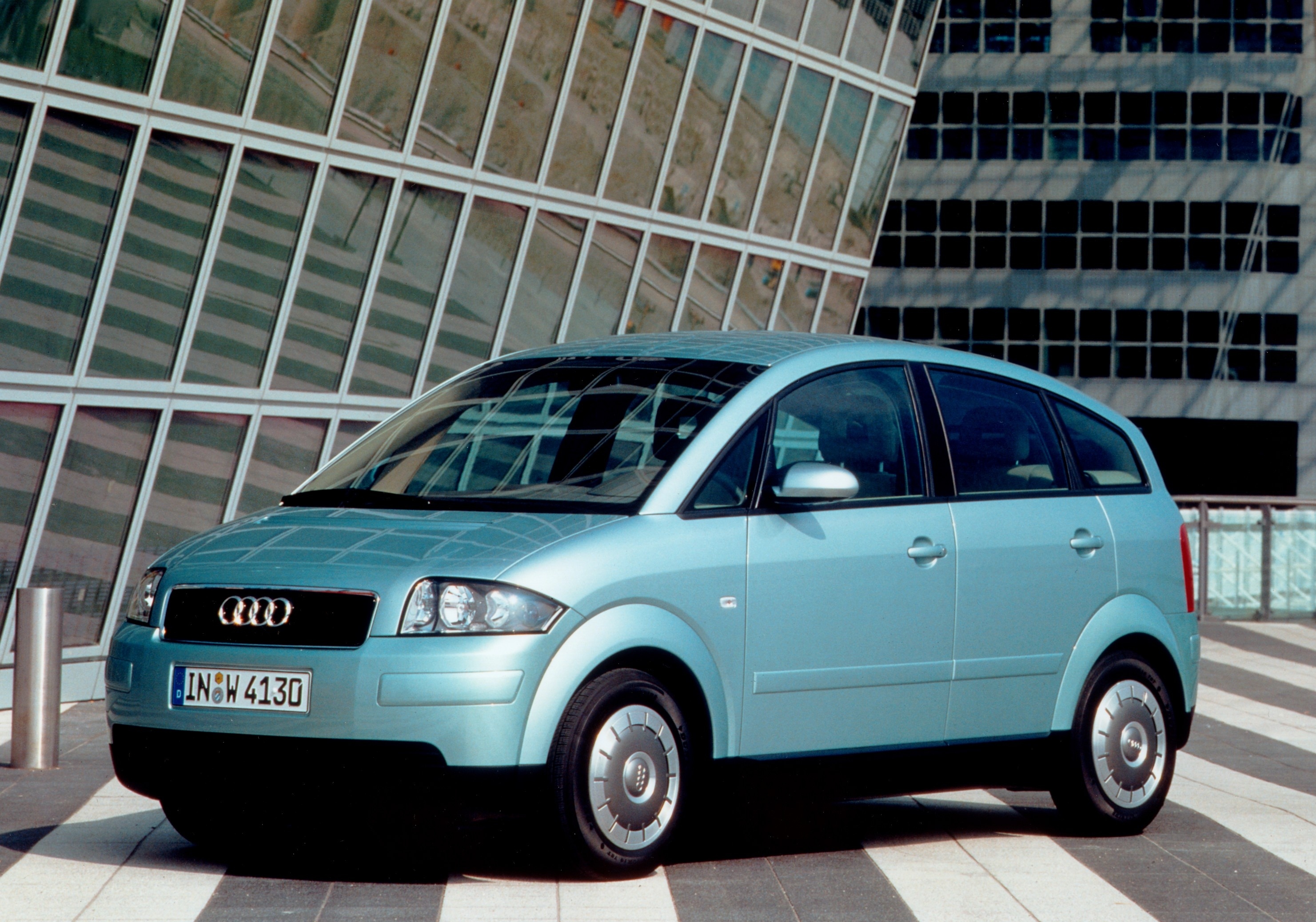 High-tech, extremely clever and unbelievably well built, the innovative all-aluminium A2 of 1999 was the first five-door car to go on sale in Europe that achieved the prized 3.0 litres/100km fuel economy figure (these were confusingly called 'three litre cars' in the industry).
The A2 weighed less than 1000kg and was built to "transport four people from Stuttgart to Milan on a single tank of petrol" (a trip of more than 500km).
The use of a spaceframe chassis in a road car was relatively rare at the time (still being largely the domain of racing cars), but in a small car it was unheard of. As a result, the A2's external body panels had little structural purpose, and it was remarkably light and incredibly safe.
The A2 is notable for bringing construction features usually only seen in far larger, more expensive cars into the small car segment, but that was also the reason behind its relative failure: it was way too expensive. No one bought it and it faded into oblivion.
While Audi still uses aluminium-intensive construction in other cars, its current small car, the A1, is completely conventional.
Mercedes-Benz A-class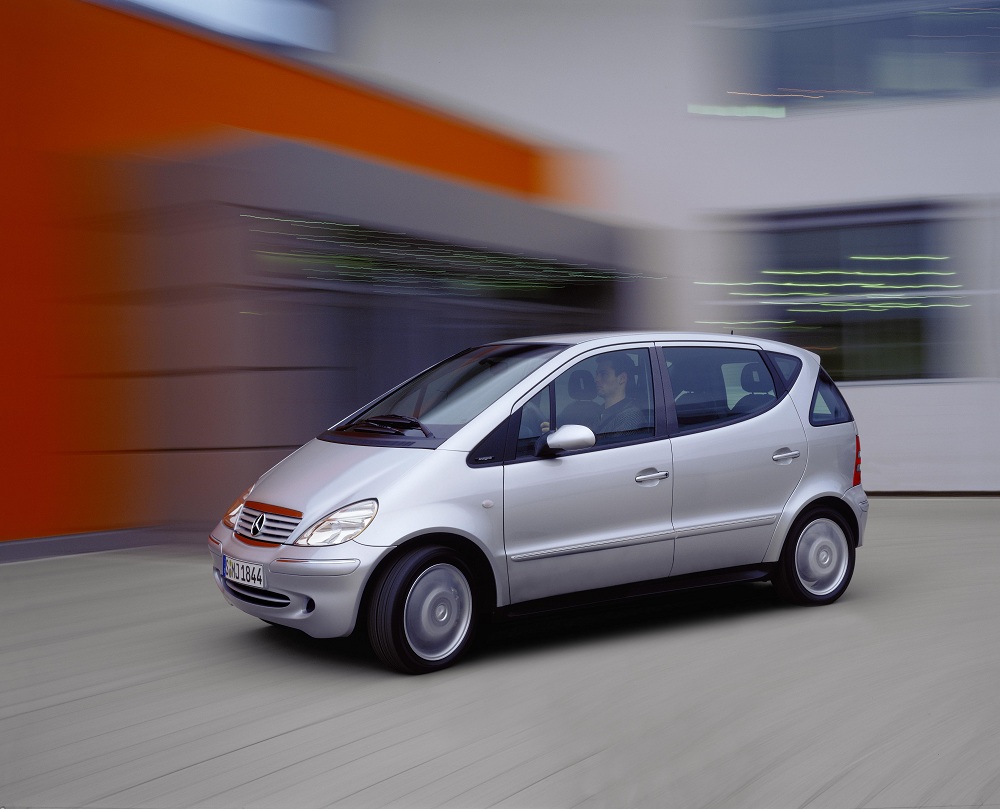 The A-class made its debut back in 1997. It was revolutionary for the German manufacturer, which was known for its large rear-drive luxury cars and sports cars.
The small, front-drive A-class had a unique double-layer 'sandwich' platform, which meant passengers sat high-up on a completely flat floor. In the event of a frontal impact, the engine and transmission would slide underneath the floor below the pedals rather than entering the passenger compartment. The company claimed it was a safe as an E-class in a crash.
Controversy exploded around the A-class following its launch when one rolled over during a 'Moose Test' (a violent change of direction, as if swerving to avoid a Moose) carried out by a Swedish car magazine, prompting Mercedes to recall all examples sold to modify the suspension and add electronic stability control.
The company's swift reaction and honesty saved the car, and the littlest Mercedes went on to be a successful seller over its life. However, all of its innovation and clever safety structures have quietly been pushed aside as the A-class has grown and developed into a very traditional small FWD hatchback.
The A-class's innovative sandwich structure was supposed to revolutionise small-car design. It didn't.
Mini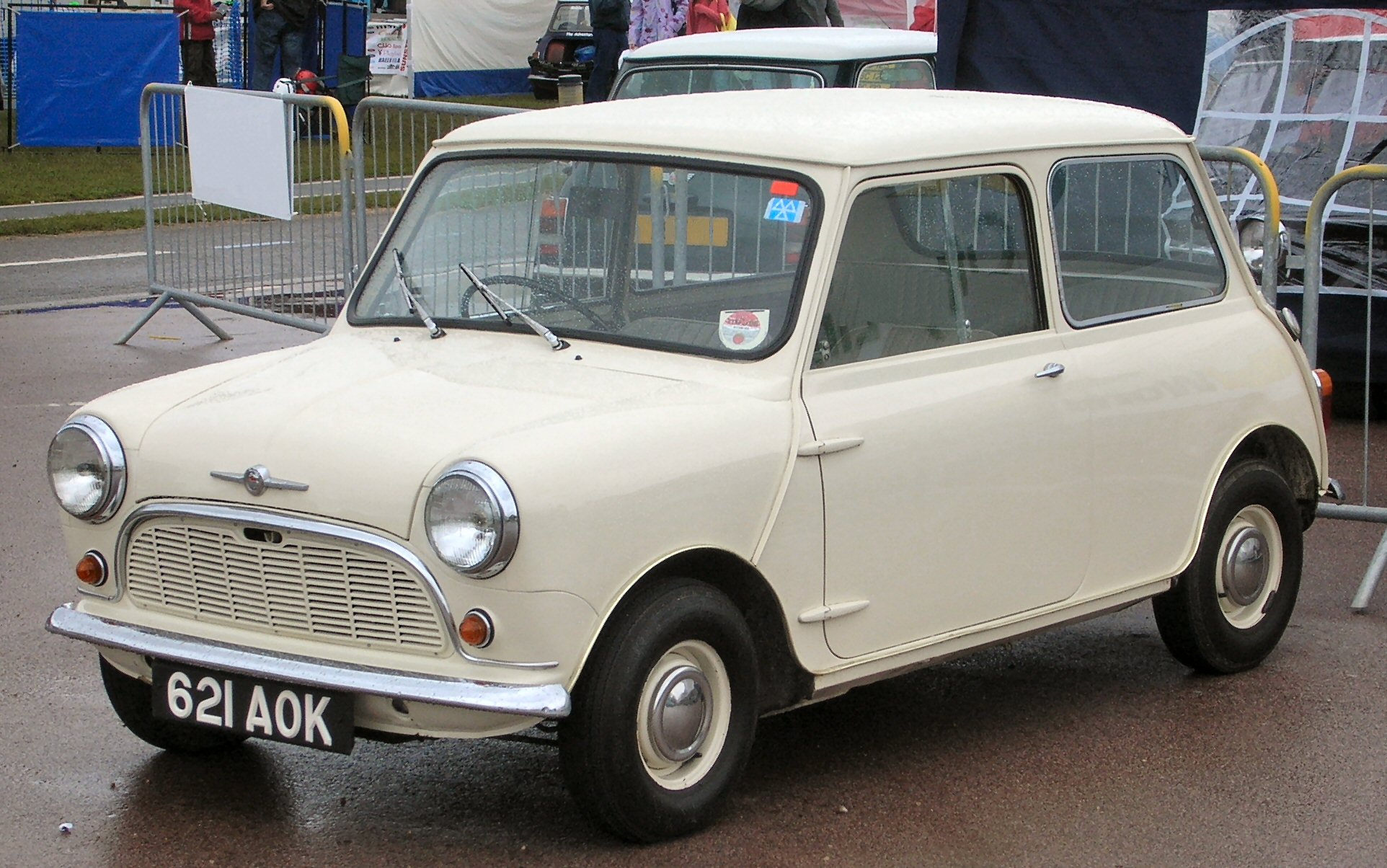 No one had packaged a car quite so cleverly as Alec Issigonis did when he created the Mini in 1959.
The use of a water-cooled transverse inline four-cylinder engine to drive the front wheels had never been tried before and the space it freed up in such a small package (it allowed 80 percent of the footprint of the car to be used for passenger and luggage space) was a revelation. It's a layout that has been used in small cars ever since.
Except it stopped there. While the Mini undoubtedly changed the way small cars (and cars in general, for that matter) were packaged, it had so much more potential. Instead, BMC or British Leyland or whatever other names the blundering organisation was known by, pretty much left the Mini as it was for the next 40 years or so.
BMW floated a few advanced and innovative concepts when it was trying to figure out how to replace the original in the late-1990s. But then it chickened out and gave us a retro styling exercise atop a very conventional small car.
Fiat X1/9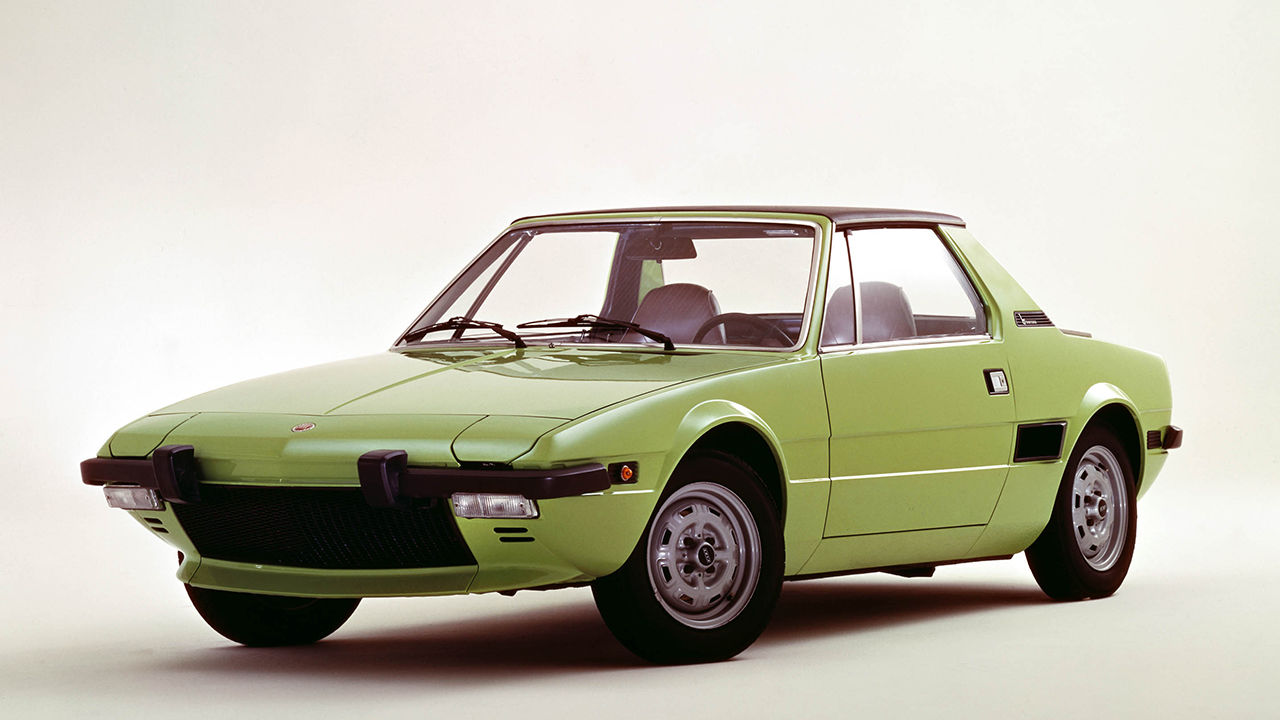 When it was released in 1972, the tiny X1/9 was a revelation. It was a small, affordable sports car that boasted styling and construction usually reserved for exotic supercars of the day.
Using the engine and transmission from the FWD Fiat 128 and then flipping it around so it sat behind the driver, made the X1/9 a fantastically appealing mid-engined alternative to the likes of the then-elderly and very traditional MGB. Its wild, edgy styling just screamed 'Italian exotic'.
Fiat kept the X1/9 in production for a decade, before flicking it on to Bertone which kept it going for another 17 years. Eventually, it was replaced with the desperately ugly and utterly conventional FWD Punto-based Barchetta in 1995. More recently, there's been the Mazda MX-5-based 124 Spider.
It speaks volumes that an innovative mid-engined, Fiat sports car has ultimately turned into a front-engined Mazda that was originally inspired by the likes of the MGB.
Toyota iQ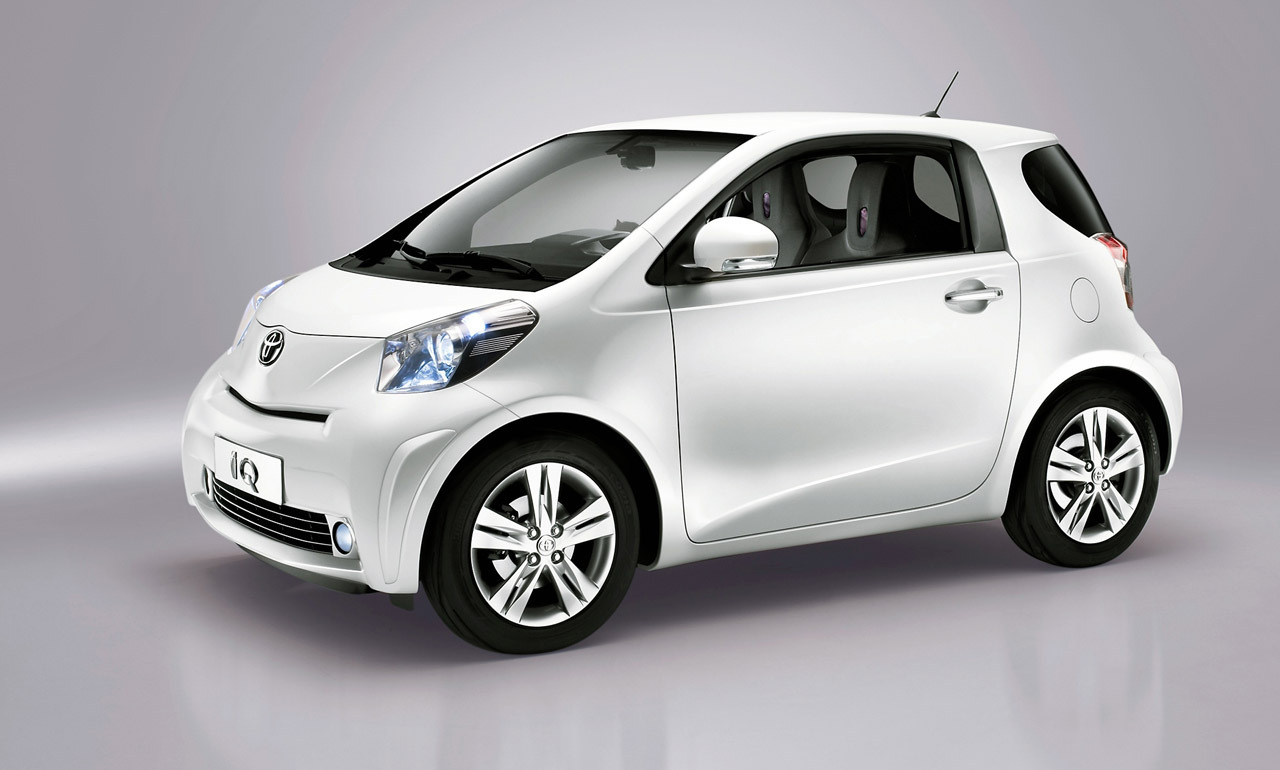 Not since the original Mini has a manufacturer so completely and utterly rethought the process of designing and packaging a small car than Toyota did with the tiny iQ. Incredibly innovative, the iQ should have utterly changed the way small cars are built. It didn't.
Some of the iQ's many clever features included a newly developed differential housing placed ahead of, as opposed to behind, the engine, a starter motor incorporated in the flywheel, rear-angled shock absorbers, a flat fuel tank located under the cabin floor and a compact, high-located air conditioning unit behind the dashboard central area.
Even the seating positions were rethought, with the front passenger set slightly ahead of the driver's seat, allowing for better access and legroom in the rear.
All of this made for a surprisingly spacious and practical city car that was remarkably frugal and incredibly safe. Yet, while it briefly became an Aston Martin, it didn't change the world.
This article first appeared on the Stuff Motoring website.