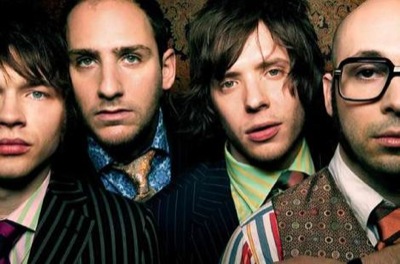 How could you possibly make a one-take video more difficult than the complex Rube Goldberg-inspired contraption that OK Go used for their single This Too Shall Pass?
One word; dogs.
Yup, the new video for Ok Go's latest single – White Knuckles – features the band synchronising their dance moves with a bunch of trained dogs. And what a truly brilliant thing it is too.
Apparently the band went through 1.8kg of dog treats a day in order to get their co-stars to play along, and the best part of all of it is that they will help un-loved US-based dish-lickers by  teaming up with the ASPCA to raise funds for the Rural Rescue Dog Fund.
Most of the dogs in the video were rescued and the band have made the video available for "sale" (read: you get to download it for a donation) and is giving 100% of the proceeds to the charity. All very worthwhile really, and fitting when you consider that their hairy, drooling friends have helped them make one of the coolest music videos ever.