OVERSTEER ROAD TEST: Audi A5 Sportback 3.0 TDI quattro
If one was feeling particularly unkind, it would be easy to suggest that the Audi A5 Sportback is an answer to a question that nobody had asked. It is, after all, fairly unlikely that someone would walk into an Audi dealership and say "Hmmm… I really like that A5 coupe, but I just wish it had more doors…", because the answer would have already been sitting there in the form of the A4 sedan, which is where the A5 originally sprang from, being as it is, the two-door version of the A4…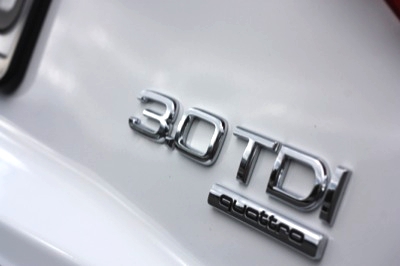 Of course, to make things even more superfluous, the five-door A5 Sportback only ever came with four seats. Meaning that the question the theoretical buyer would had to have asked himself was in fact "Hmmm… I really like that A5 coupe, but I just wish it had more doors and yet less seats than the A4…"
But now Audi have rendered that particular question moot by jamming an extra seat into the back of the A5 Sportback, meaning that it has the same number of seats as the A4 and more than the A5 coupe. And more doors than both of them.
While the extra rear seat is the most notable new feature of the face lifted A5 Sportback, there are actually numerous others – bumpers, headlights and grille have all been tweaked in the facelift, while the interior also gets a few detail changes. Underneath there have been minor adjustments to steering and suspension.
The car you see here is an A5 Sportback S Line with the 180kW/500Nm 3.0-litre V6 TDI pushing its power through a seven-speed dual clutch S Tronic transmission and Audi's quattro all-wheel drive system. As such, it is confident, assured, refined and very fast. 500Nm of torque will do that for you.
As with pretty much every modern Audi, the interior is spectacular. Beautifully built from extraordinarily high quality materials, the A5's interior simply and easily outclasses everything else in its market segment.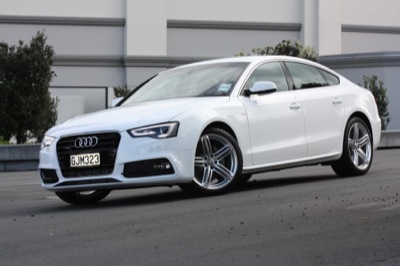 The ride is actually very good for an S Line car – usually serious back punishers – and Audi seem to be learning in this regard; "sporty" cars don't need to be rock hard.
Not that the A5 is particularly "sporty". It has a big car feel to it and, as such, feels more of a autobahn cruiser than a lightweight plaything. Not to say that it can't be chucked into a corner, because it can, and it responds extremely well to it too it must be said.
But it is here where the A5 also reveals its only major flaw. Its steering.
Audi have equipped the A5 with a new electric power steering system that admirably saves fuel (0.3L/100km, apparently) but also utterly robs the car of any feel whatsoever. Lack of feel has long been a problem with Audi steering, but the new system takes things to a new low.
The optional Dynamic Drive system on this car adds a range of steering modes – along with suspension power train settings – which only serve to make things worse.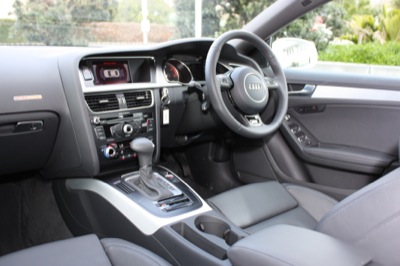 Sport mode is artificially heavy and completely lacking in feel, while automatic mode is wildly inconsistent with its weighting and just feels strange. Comfort is you best option with at least a hint of feel present, despite the ridiculous lightness courtesy of excessive assistance.
It's a shame the steering is so badly off target, because the rest of the A5 Sportback is deeply impressive. The engine is strong and utterly relentless in terms of acceleration, as well as being admirably miserly on the fuel, even when being pushed hard. The interior is spectacular and the level of spec is impressively high. The ride is firm, yet compliant enough for comfort on a daily basis. Handling is tenacious and blasting out of a corner with the diesel V6's 500Nm pouring through all four wheels is exhilarating.
It's just disappointing that the dead steering removes a lot of enjoyment from the rest of the otherwise excellent package.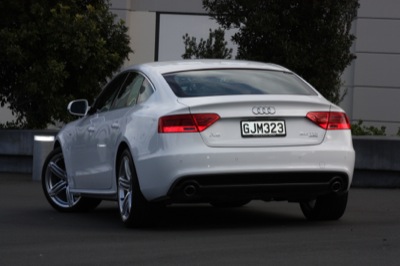 Need to know
Price: $120,300
Engine: 2967cc 6-cylinder diesel
Power/torque: 180kW/500Nm
Transmission: Seven-speed automatic
0-100km/h: 5.9 seconds
Fuel consumption: 5.7L/100km
CO2 emissions: 149g/km