OVERSTEER ROAD TEST: Hyundai i40 Elite sedan
We here are OVERSTEER are more than familiar with the Hyundai i40 in its wagon form, so what does the sedan version bring to the party?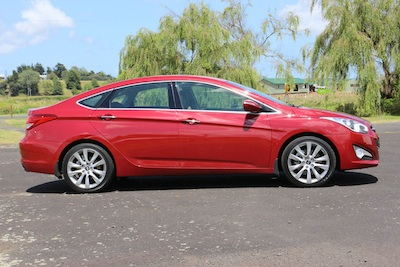 Well, more of the same, really. The introduction of the i40 sedan functions more as giving Hyundai a diesel entrant into the mid-size sector than anything else. The slightly larger, much chrome-y-er i45 doesn't offer a diesel variant in its choice of engines, so the i40 essentially becomes the default diesel i45.
But that is selling the i40 well short. Where the i45 is bigger (just), softer and shinier, the i40 is far more dynamically sorted, far more driver-focussed and – being diesel only – far more frugal.
The i40 sedan only comes with the wagon-versions 100kW/320Nm 1.7-litre diesel four-potter hooked up to the six-speed automatic transmission, leaving the petrol side of the sedan equation exclusively to the i45.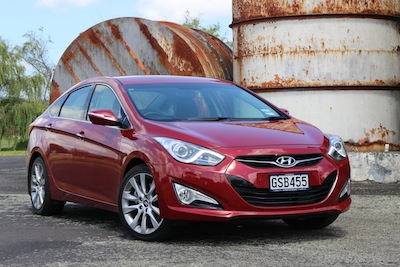 On the road the i40 sedan feels remarkably similar to the wagon. The diesel engine does have a tendency to bunch all its performance tightly in the mid-range, meaning that it is a bit slow off the mark and does run out of breath higher up in the revs, but its performance is still quite remarkable for a small capacity engine.
The chassis is beautifully sorted, with a confident and polished approach to both bumps and corners. The nose turns in sharply and responsively, while the rear tracks around with no complaints.
The steering is probably the weakest part of the equation, with great weighting, but minimal feedback present. Still, it is a long way from being bad, it's just that the rest of the package is so good that it becomes noticeable.
A mighty impressive package all round, the only real area the sedan falters in comparison to the wagon is in the looks department. That's not to say that the sedan is not a fine looking car, it's just that the wagon still floats our boat here…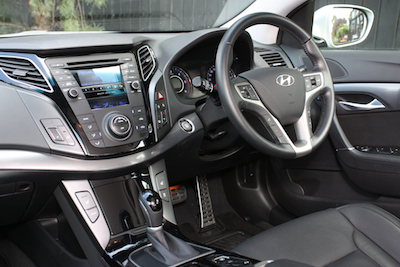 Price: $51,900
Engine: 1.7-litre inline four-cylinder diesel turbo
Power/torque: 100kW/320Nm
Transmission: Six-speed automatic
0-100km/h: n/a
Fuel consumption: 5.6l/100km
CO2 emissions: 149g/km