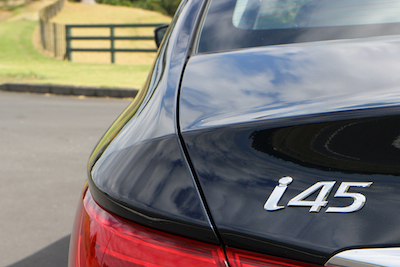 The i45 has become something of a middle management favorite here in New Zealand. The so-called "User Chooser" set of drivers – who have progressed to a level where they are allowed to choose their own company car – like the i45 for its blend of specification, roominess and chrome. Never underestimate the power of chrome.
It has not been quite so popular across the Tasman, however, with the Aussies having an unusual outbreak of good taste and eschewing the big Hyundai's excess of chrome for cars with proper chassis talent, such as the Ford Mondeo and Mazda6. And as such, Hyundai Australia has eschewed the i45 for the properly good i40.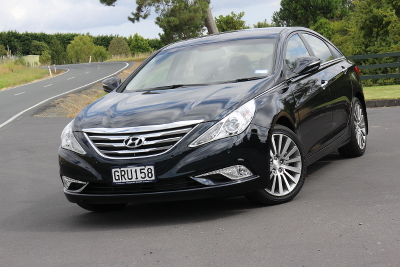 However, that means nothing on this side of the ditch, so here in NZ we continue with a face lifted version the big softy, alongside the more dynamically-pleasing i40.
The big news of the facelift is the adoption of a NZ/Oz-spec suspension tune (developed by the Aussies before they decided to drop it altogether…) that improves the i45's somewhat "American" dynamics markedly. While it is still a long way from the i40 in terms of dynamic polish, it IS vastly improved over the wallow, floppy handling of the previous version.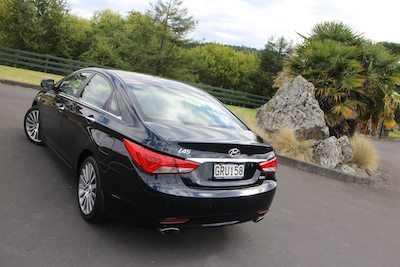 It no longer leans quite so heavily on the outside front wheel while cornering and the vastly over-enthusiastic stability control no longer intrudes as often as it did.
Another improvement bought about by the facelift is a visual one; the massive chrome grille, while still massive and dominating, has been toned down considerably. Spec levels remain impressively high with the facelift too, which should please the fabled User Choosers.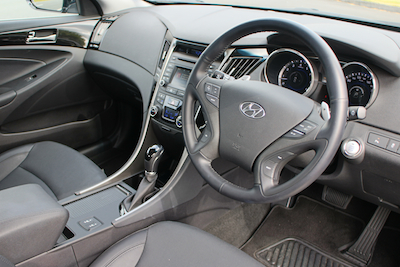 Price: $49,990
Engine: 2.4-litre inline four-cylinder petrol
Power/torque: 148kW/250Nm
Transmission: Six-speed manual
0-100km/h: n/a
Fuel consumption: 7.9L/100km
CO2 emissions: 188g/km