Many years ago an Italian car manufacturer (Alfa Romeo) and a Japanese car manufacturer (Nissan) got together to build a car. The idea of Japanese reliability and build quality allied to Italian design and handling should have seen a magnificent result.
But it didn't. Mainly because the resulting car – the Alfa Romeo Arna – was actually a blend of dull Japanese design and handling saddled with Italian mechanicals and electrics, essentially playing to both parties weakest points…
Still, it did give us OVERSTEER's favourite crap car of all time.
But now there is a new Italian/Japanese collaboration afoot, this time between Fiat and Mazda. Both companies collaborated on the car that became the latest Mazda MX-5 and Fiat 124 Spider, but here in New Zealand we aren't getting the Fiat version. No, we are only getting the Abarth version. and it is rather special indeed. We recently got to spend a week with one…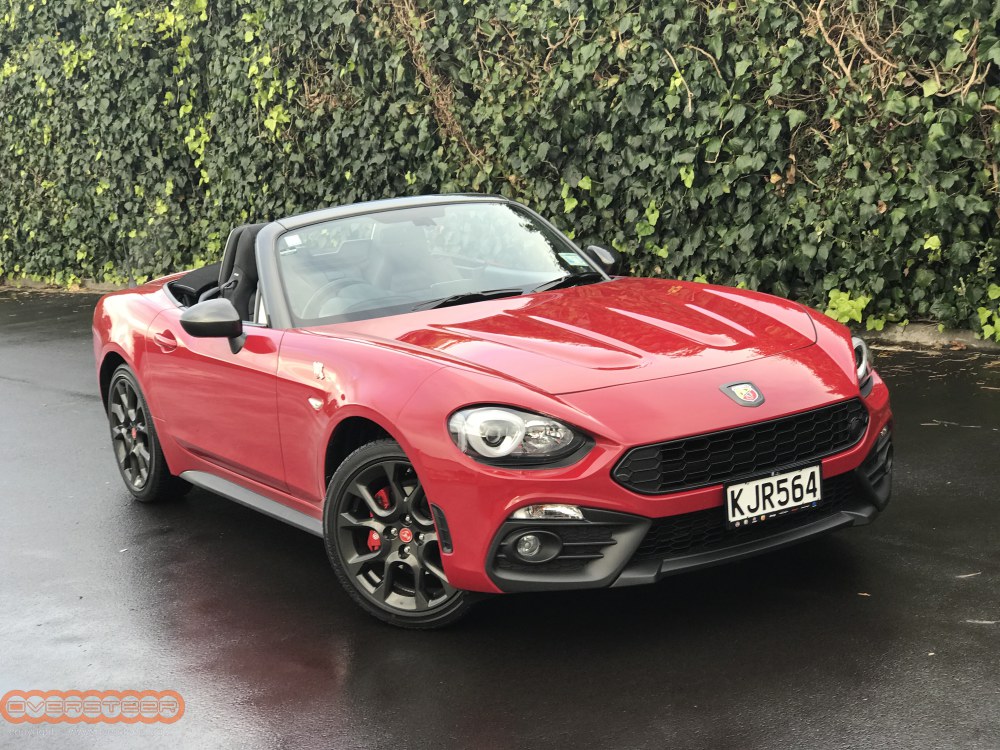 Outside
Likes: Looks like a mini-Mustang! Way tougher than the MX-5. Classic Fiat 124 looks come strongly through as well. Classic long bonnet/short boot proportions

Dislikes: Despite everything being different it still manages to look quite MX-5-ish from some angles…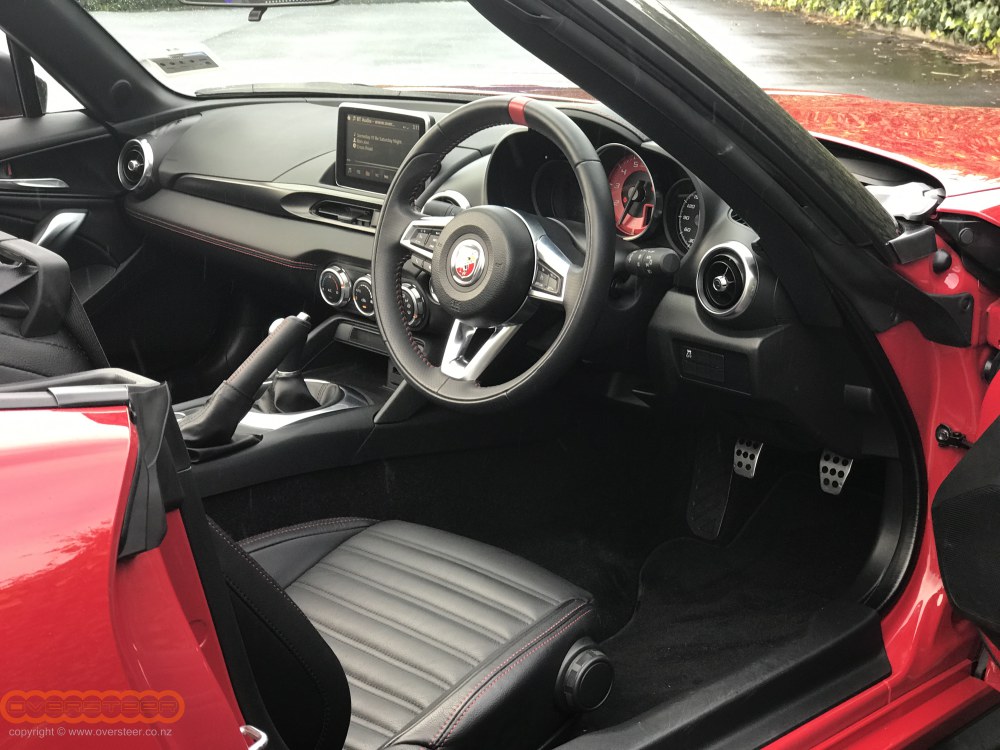 Inside
Likes: Classic sports car mixed with modern styling. Mazda controls, layout and switchgear work fine, so why change them? Brilliantly supportive seats.

Dislikes: WAY too small for me. Cup holders are an annoying and intrusive afterthought. Again, while almost everything is unique to the Abarth, it still manages to look like a Mazda…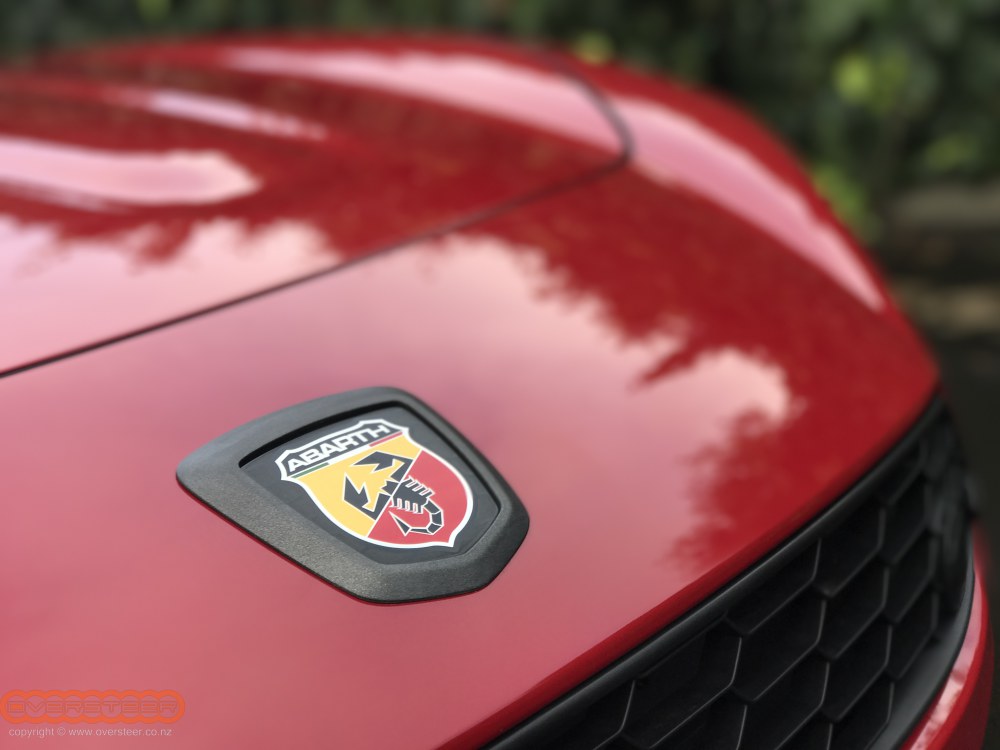 Under the bonnet
Likes: 125kW/250Nm 1.4-litre MultiAir turbo engine is a rorty delight with a flexible and characterful nature. Six-speed manual is a pure mechanical delight, with a satisfyingly slick action.

Dislikes: It could do with a tad more power down low, but then that's not really what cars like this are about…
On the road
Likes: Brilliantly playful and direct. Abarth makes the most of excellent MX-5 base dynamics, then adds a way more frisky rear end thanks to the trick diff. Feels amazingly alive and communicative. Just so much fun…

Dislikes: You do really need to be mindful of the rear's eagerness to step out when it is wet.
Verdict
I love the MX-5, I really do, but the Abarth takes everything good about the MX-5 and makes it even better.
From the brilliantly tough looks that have hints of retro, yet still manage to be unrelentingly modern, through to the fantastically playful rear end that reminds you in no uncertain terms that this is an Italian car, everything about the 124 Spider is the MX-5 turned up to 11.
Sure, like the MX-5, it is impractically tiny and cramped for anyone much larger than a midget, but what really matters is the fact that it is fantastically fun on a winding road.
Staggeringly responsive and razor sharp in every respect, the 124 Spider wraps itself around you both literally (there ain't much room inside) and figuratively (it feels like an extension of, well, every part of you) providing a pure, undiluted driving experience that is remarkably scarce in cars today.
While it has a bit more power and torque than the MX-5 (125kW and 250Nm versus the 2.0-litre MX-5's 118kW and 200Nm), the biggest difference comes from the fact that the Abarth's maximum torque comes in considerably lower than the MX-5's – 2,500rpm versus 4,800rpm.
The other thing that helps make the 124 more, well, feral than an MX-5 is the fact that it packs a mechanical limited slip diff. This takes the lithe, responsive chassis from being massively fun under the MX-5 to utterly hilarious under the Abarth.
The rear end is super eager to come out and join in the fun at almost any provocation which, while making it somewhat interesting in the wet, also makes it superbly adjustable and, oh yeah, in case I didn't mention it; MASSIVE fun.
The Abarth 124 Spider is a proper, seriously good sports car that takes the best from both company's involved in its creation – it is well put together, relatively ergonomically sensible, superbly fun and nothing fell off it or stopped working during our time with it.
Unlike our favourite crap car of all time – the Alfa Romeo Arna – the 124 Spider has the Japanese bits and the Italian bits in the right order, and it makes for a thoroughly fantastic car.
Price: $52,990
Engine: 1.4-litre inline four-cylinder turbo petrol
Power/torque: 125kW/250Nm
Transmission: Six-speed manual
0-100km/h: 6.8 seconds
Fuel consumption: 6.4L/100km
CO2 emissions: 148g/km