Audi's refreshed A3 brings more aggression to the looks and more power – two things we are fond of here at Oversteer!
At $61,500 the 2.0 TFSI treads the sometimes rocky ground between entry-level and sporty, trying, like most other cars in this segment to do both "value for money" and "phoawrrr" at the same time.
This doesn't always work. Will Audi make it work here? We will find out…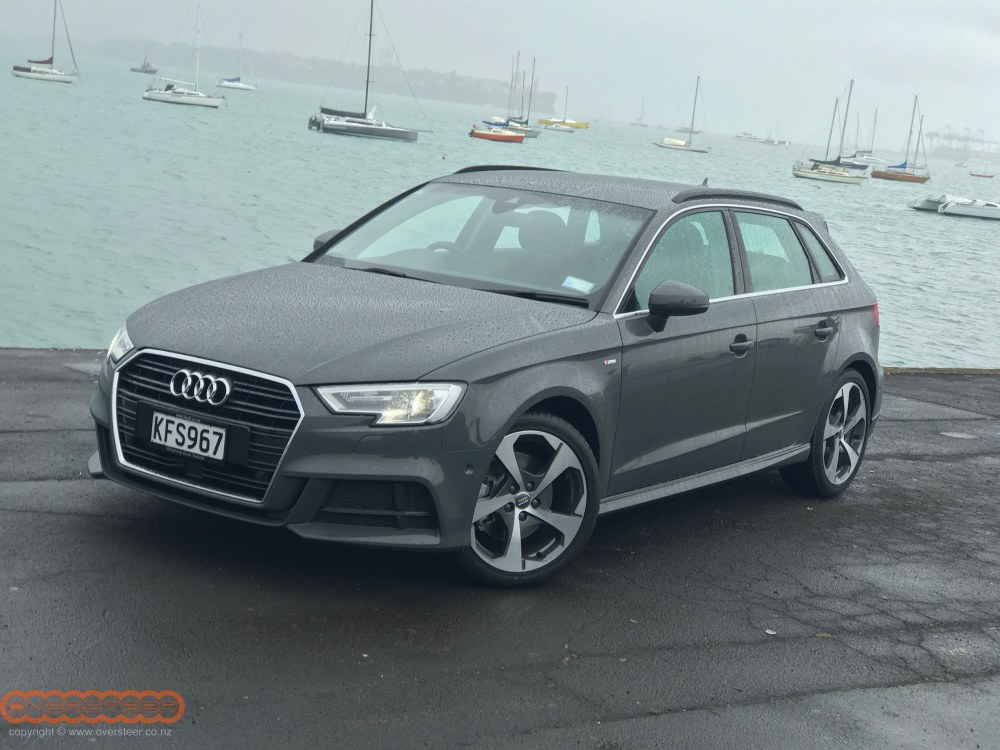 Outside
Likes: Subtle evolution of A3 design makes it more aggressive. Handsome and well proportioned. Battleship grey of our test car looks fantastic!

Dislikes: still oddly bland and forgettable.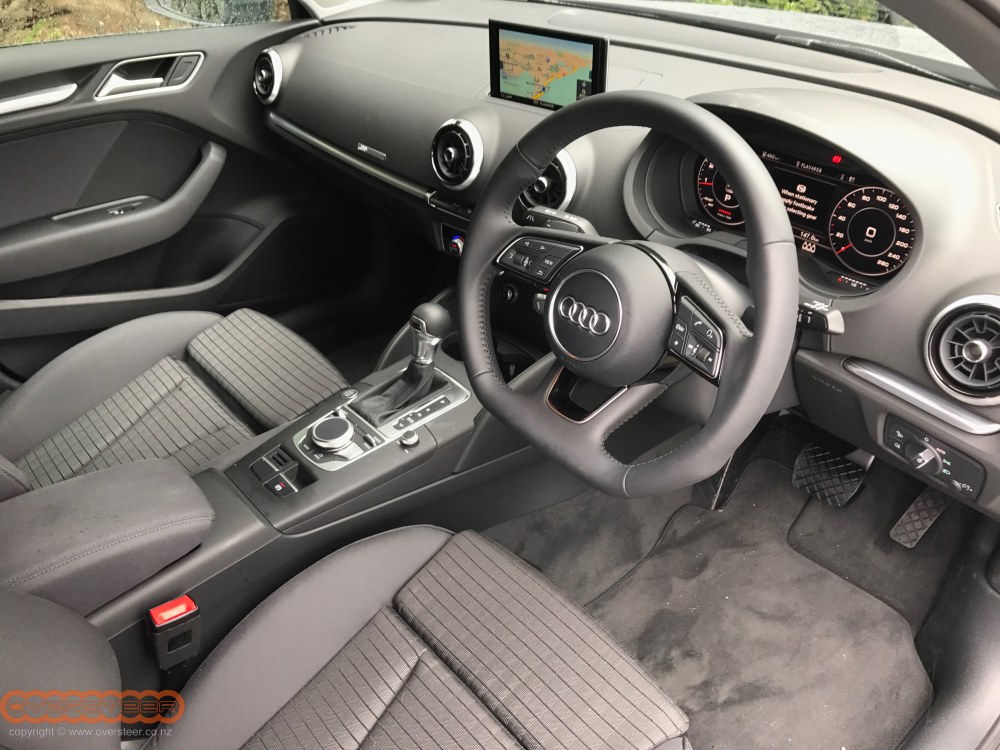 Inside
Likes: Beautifully laid out and designed cabin is of a nicely high quality. Distinctly Audi. Air vents are brilliant. Everything you touch is pleasant, with buttons having a satisfyingly tactile "click".

Dislikes: Hard plastics on centre console let things down. Apple CarPlay and Android Auto are clumsily integrated. Pop up screen in centre dash is dated, but does keep things clean and uncluttered.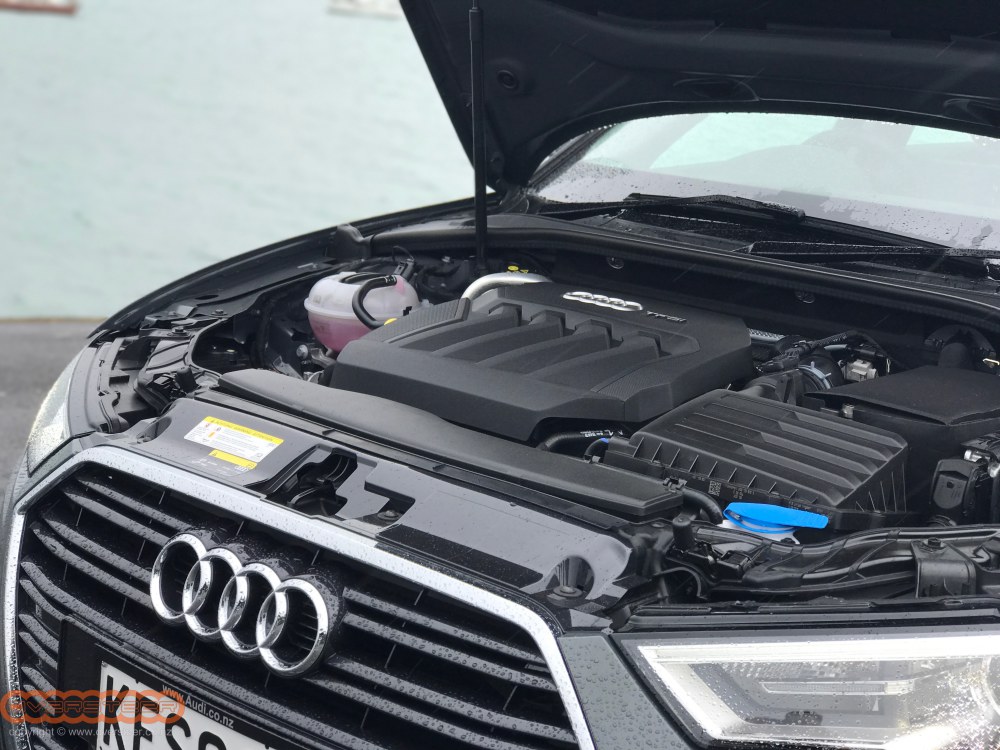 Under the bonnet
Likes: 2.0-litre engine is brilliantly strong, particularly in the mid-range where it comes to life. Strong mid-range means belting out of corners is deeply fun. Impressively frugal with it as well. Seven speed DSG is fast, smooth and deeply satisfying to use in manual mode.

Dislikes: Not much to dislike here at all.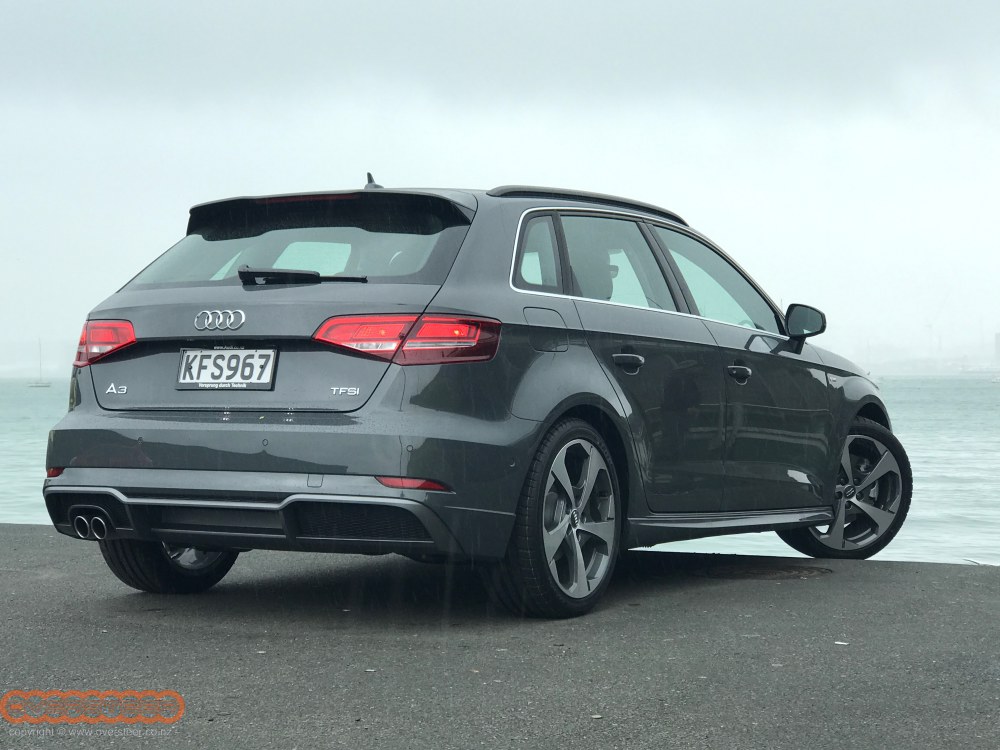 On the road
Likes: Fantastically controlled and compliant ride that also manages to be nicely sporty as well. Lithe and nimble. Steering comes alive at speed, with a decent (but not massive) amount of feedback. Turns in sharply and satisfyingly.

Dislikes: Steering distant and numb the rest of the time. Can get clunky and unrefined when the power comes on over a broken or bumpy surface.
Verdict
The Audi A3 is – like its larger sibling, the A4 – a car that almost literally does everything well, but nothing terrible memorably. This is largely because cold, clinical technical excellence rarely stirs the soul.
For some people, this very technical excellence is what they love about modern Audis, for others; not so much. It just all depends where you land on that particular question.
That said, the 2.0 TFSI engine is a fantastic unit, with enough power and torque to make it fun on a winding back road, which is where the A3 comes to life. The steering gets more talkative (although still never too chatty…) and the chassis delights in being chucked around. If it wasn't for this endearingly enthusiasm for corners, we might have been tempted to write the A3 off as an expensive VW Golf. Which it still really kind of is…
The A3 is fast, comfortable and looks great. It handles impressively and doesn't do anything to let itself down. Yet there is still that nagging voice in the back of your mind that keeps saying "Yes, but a Golf will do the same for much less money…"
So would we buy this, or a cheaper Golf GTi?
Do you need to ask that? Of course it would be the GTi, but if you were truly hung up on the idea of an Audi badge you could certainly do a lot worse than the A3 2.0 TFSI.
PRICE (incl. GST/excl. on road costs): $61,500
PRICE AS TESTED: $68,000
ENGINE: 2.0-litre inline four-cylinder petrol turbo
POWER/TORQUE: 140kW/320Nm
TRANSMISSION: 7-speed DSG
PERFORMANCE: 6.7 seconds 0-100km/h
FUEL ECONOMY: 5.9L/100km
Click here for full specifications and more information on the Audi A3 2.0 TFSI Sport