BMW makes very good cars. The latest 3 Series is a very good car indeed, so it would make logical sense that the 4 Series coupe that has been spun off the 3 Series would also be a very good car.
That is not always the case though. But it is here. In fact, the 4 Series is better than the excellent 3 Series it is based on. We pretty much fell in love with it…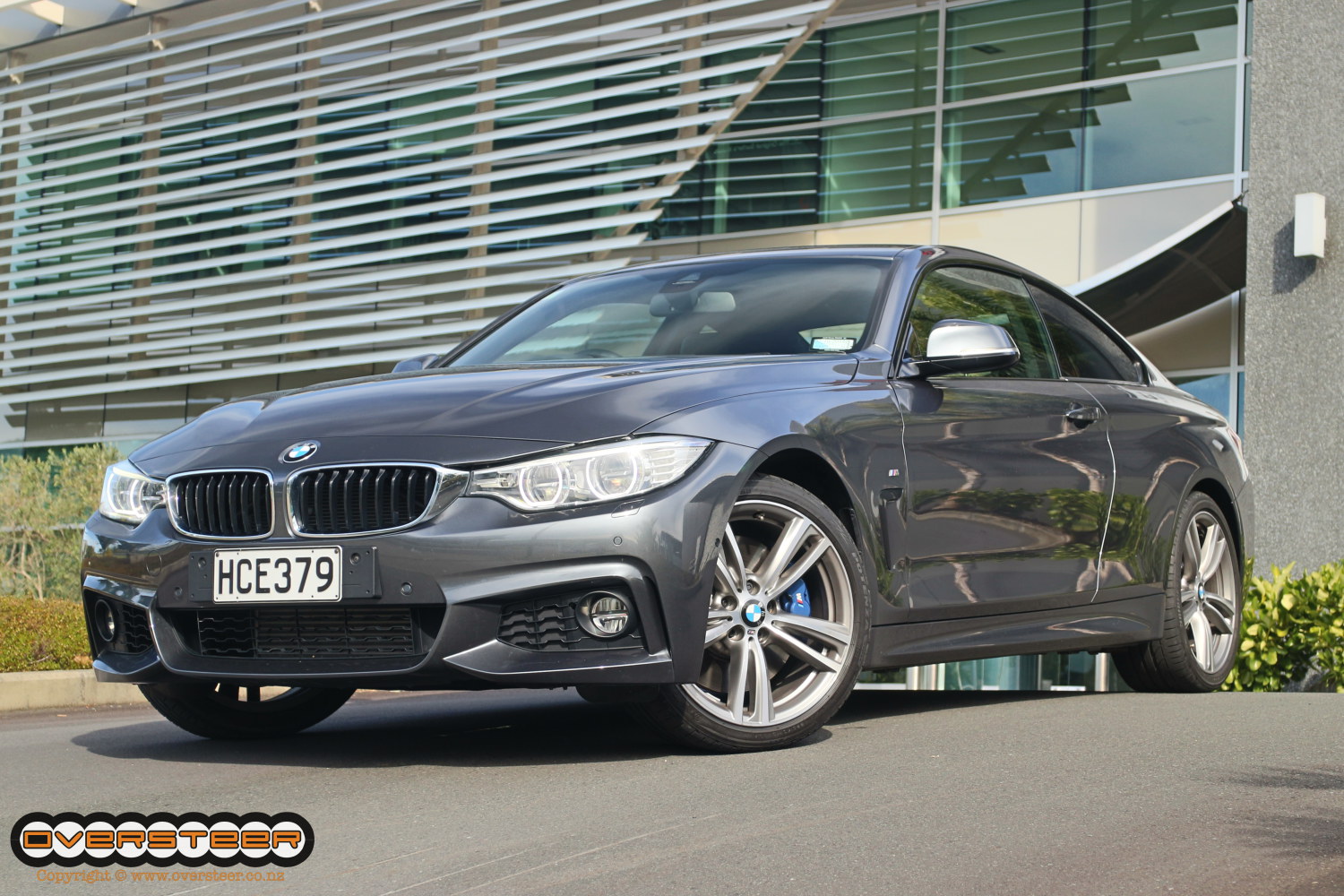 Outside
Likes: Sleek and sensational looking, the 435i now looks more closely related to the sexy 6 Series than still incredibly good-looking 3 Series sedan. Low and aggressive stance looks brilliantly purposeful. Loads of delightfully clever design details, despite the fact that the overall look is deceptively simple.

Dislikes: Can't think of much.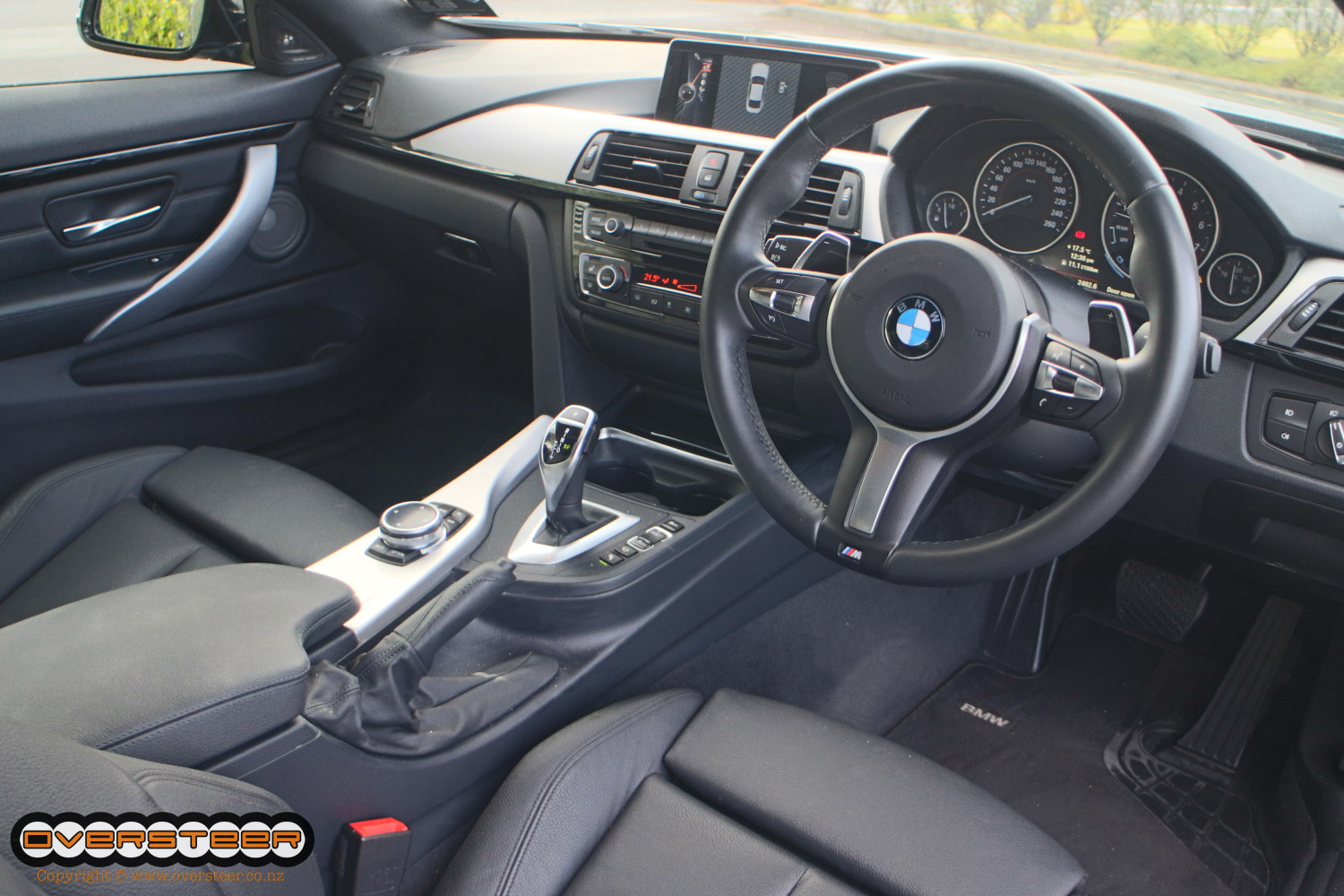 Inside
Likes: Typically BMW design and layout feels instantly familiar and as impressive as ever. Three spoke steering wheel is perfectly shaped and looks ever-so-slightly wonderfully retro.

Dislikes: Like the 3 Series there are a few areas that come across as a bit too plasticky for a car of this price. Little robot arm that hands you the seatbelt keeps missing it and then gets in the way when you try and get it yourself…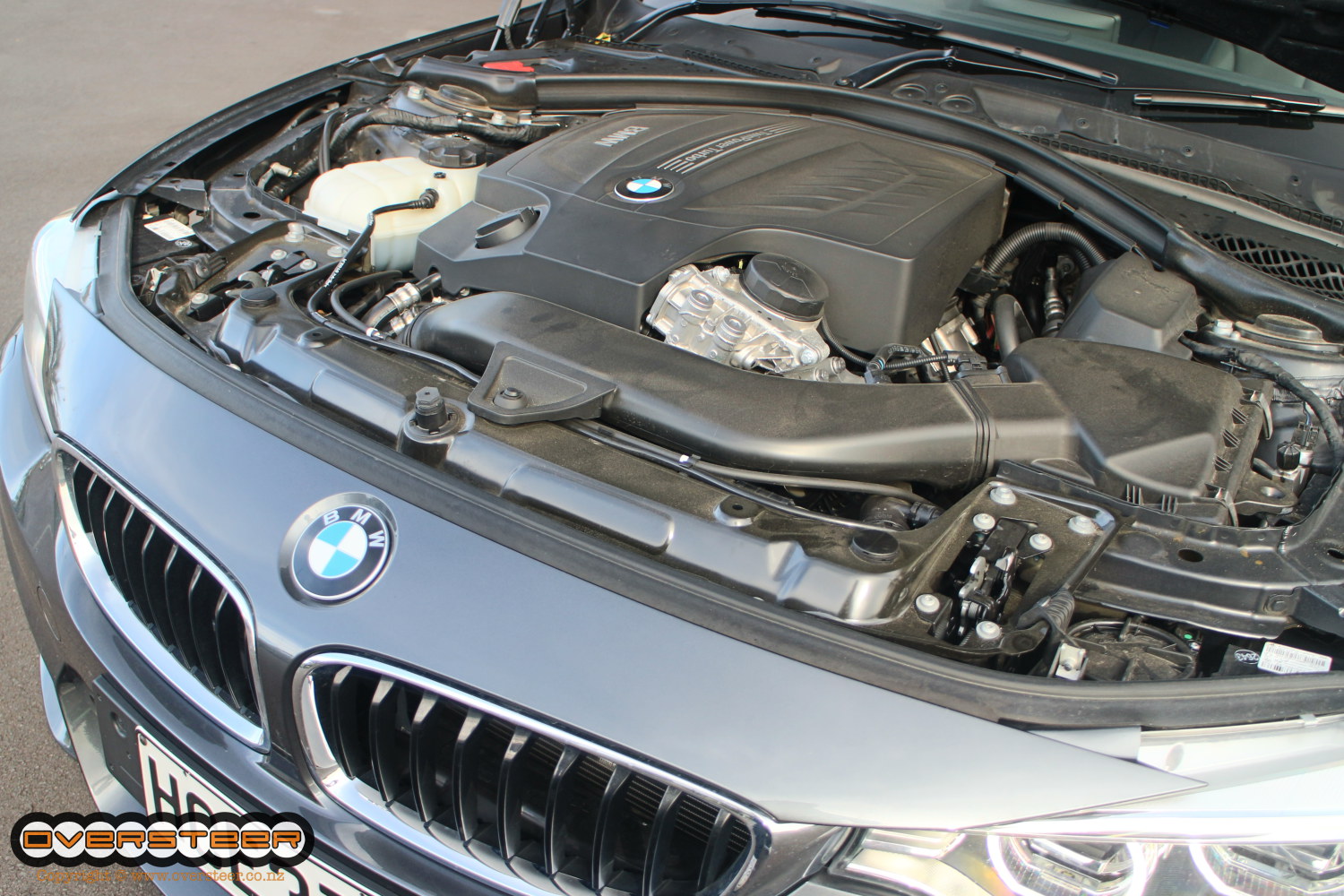 Under the bonnet
Likes: As ever, the 3-litre twin turbo straight six is utterly incredible. Strong and incredibly flexible it pulls hard from literally anywhere in its rev range accompanied by a thick, barrel-chested bellow. The 8-speed transmission is as impressive here as it is anywhere else in the BMW range.

Dislikes: The barrel-chested bellow simply isn't loud enough!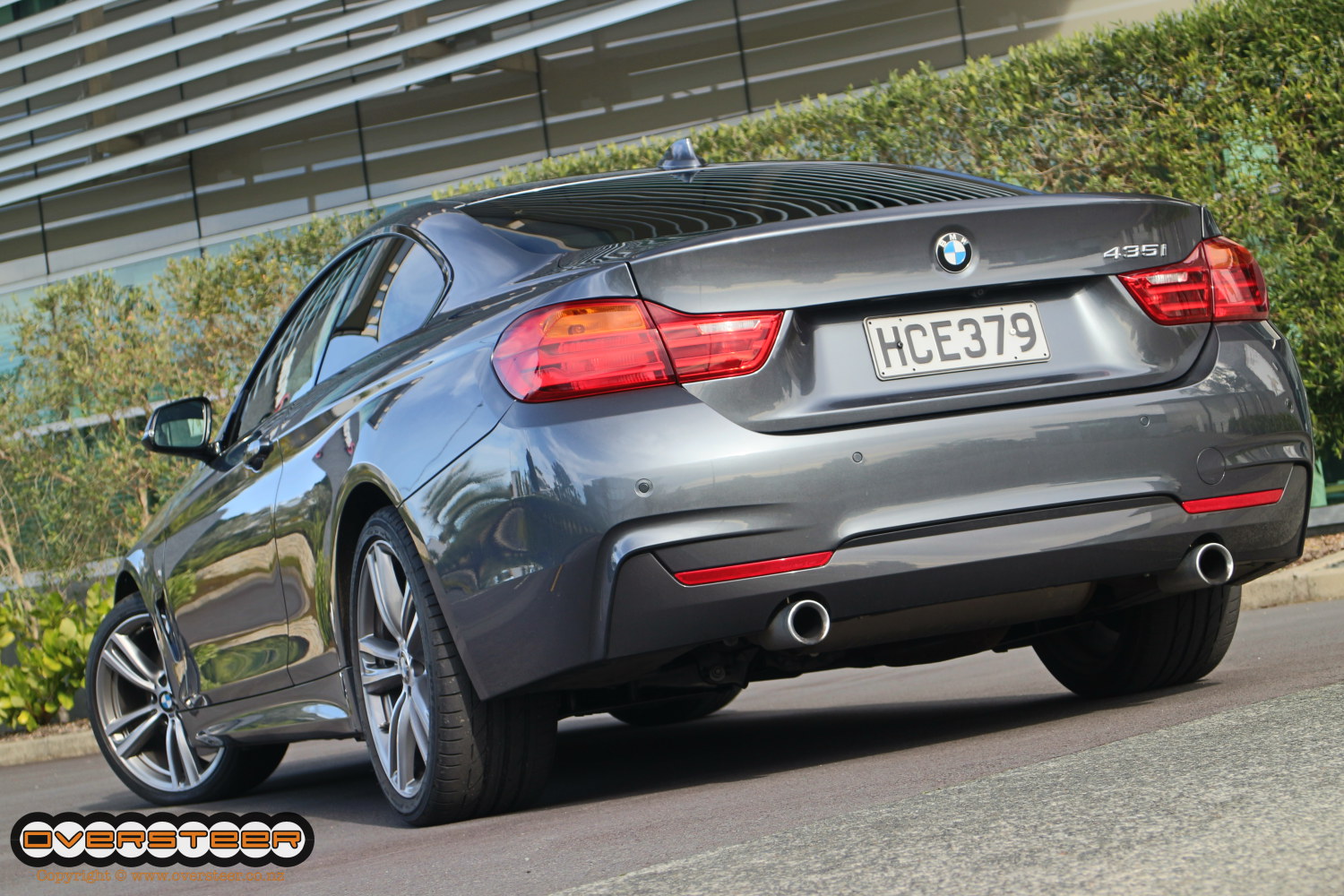 On the road
Likes: Somehow the 435i feels even better on the road than the sensational 3 Series. Utterly confident in literally any conditions, the 435i is an absolute delight to throw through corners, regardless of what settings you have it in. Easily one of the best stability and traction control systems we have ever experienced.

Dislikes: Steering is still a wee bit distant and artificial.
Verdict
A staggeringly good car, the 435i wraps a fantastic engine, transmission and chassis in a sensational shape. What more do you need?
Well, being a BMW, you can add almost anything as an optional extra, but the basic 4 Series package is just so damn good that none of that really matters.
While the 435i is incredibly good to drive on a dry road, it is actually in the wet where you really appreciate just how exceptional it really is. The stability control system is so fantastically well calibrated that even in the slipperiest of conditions it never feels like it is intruding.
A full throttle start on a wet road (or even gravel) sees very little drama and hardly any sensation of reduced power. The rear end may occasionally give the smallest of twitches and then the power just gets fed to the ground. Any slip is instantly killed and the maximum amount of power gets through at all times. It is simply remarkable.
Or you could just pop it into "Sport+" mode and enjoy all the wonderful rear-drive characteristics that BMW is loved for, still with the reassuring knowledge that all the safety electronics are still there, they are just letting you have more fun…
The 435i is, as we said earlier, simply a staggeringly good car. In any conditions, on any road and whatever mood you are in, it is ready to comply and go very, very quickly indeed.
Price: $126,900
Engine: 3.0-litre inline six-cylinder petrol turbo
Power/torque: 225kW/400Nm
Transmission: Eight-speed automatic
0-100km/h: 5.1 seconds
Fuel consumption: 7.4L/100km
CO2 emissions: 172g/km