When Chrysler first launched the 300C in New Zealand, they said they were only bringing in 26 SRT8s. And they were all sold.
A change of local distributor saw a change of mind and we now have not one, but two SRT8 models to choose from: the full-fat, luxury-packed model and a new, stripped-out model called the "Core".
We were offered a drive in the Core. And, of course, we were't about to say no…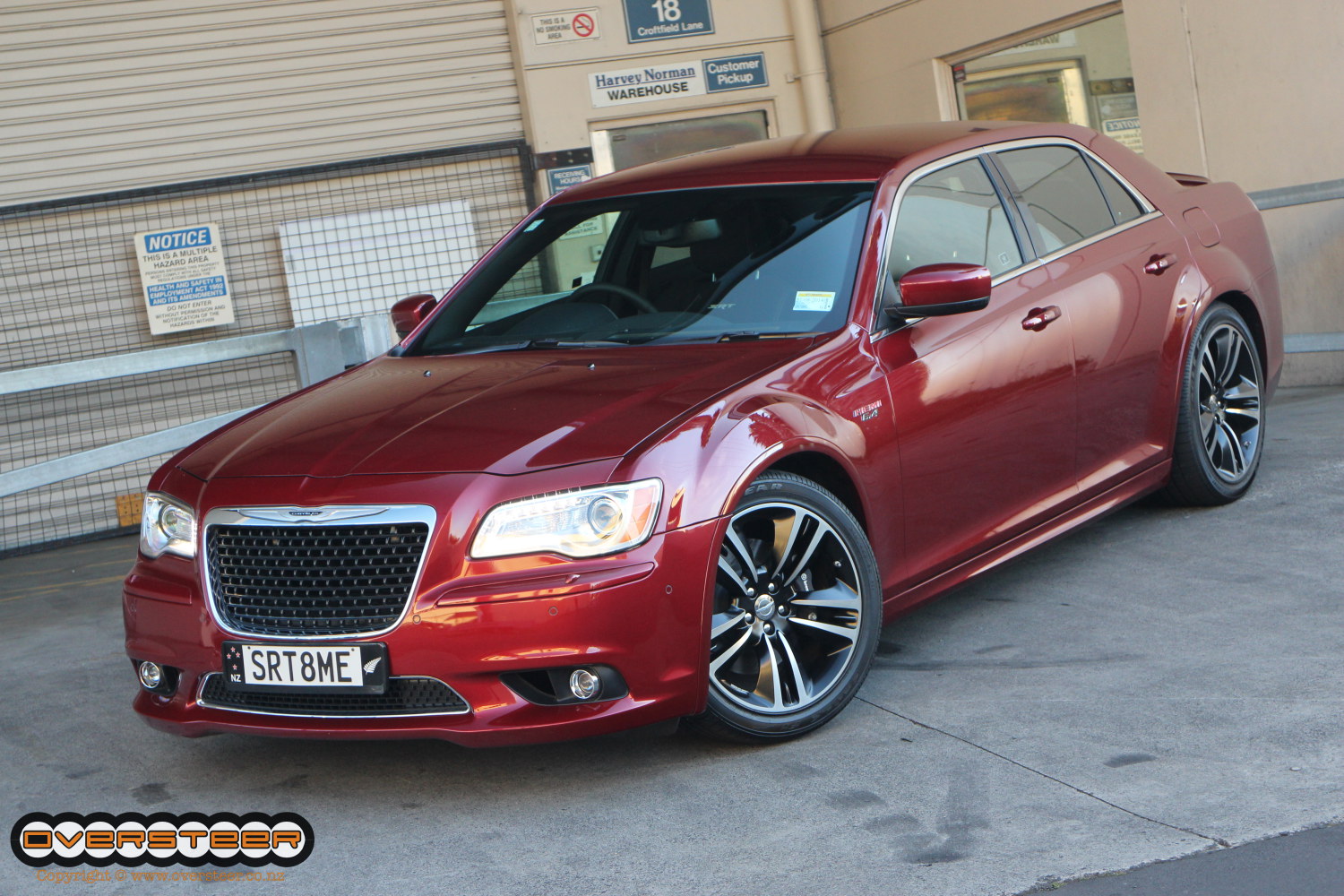 Outside
Likes: More mature, yet also more menacing than its predecessor. Handsome and sleek. Strongly recognisable, yet not in-yer-face about it. Still looks like a bit like a gangster's car…

Dislikes: Still looks like a bit like a gangster's car. Verging on having too much chrome, although lose it and it would be verging on dull.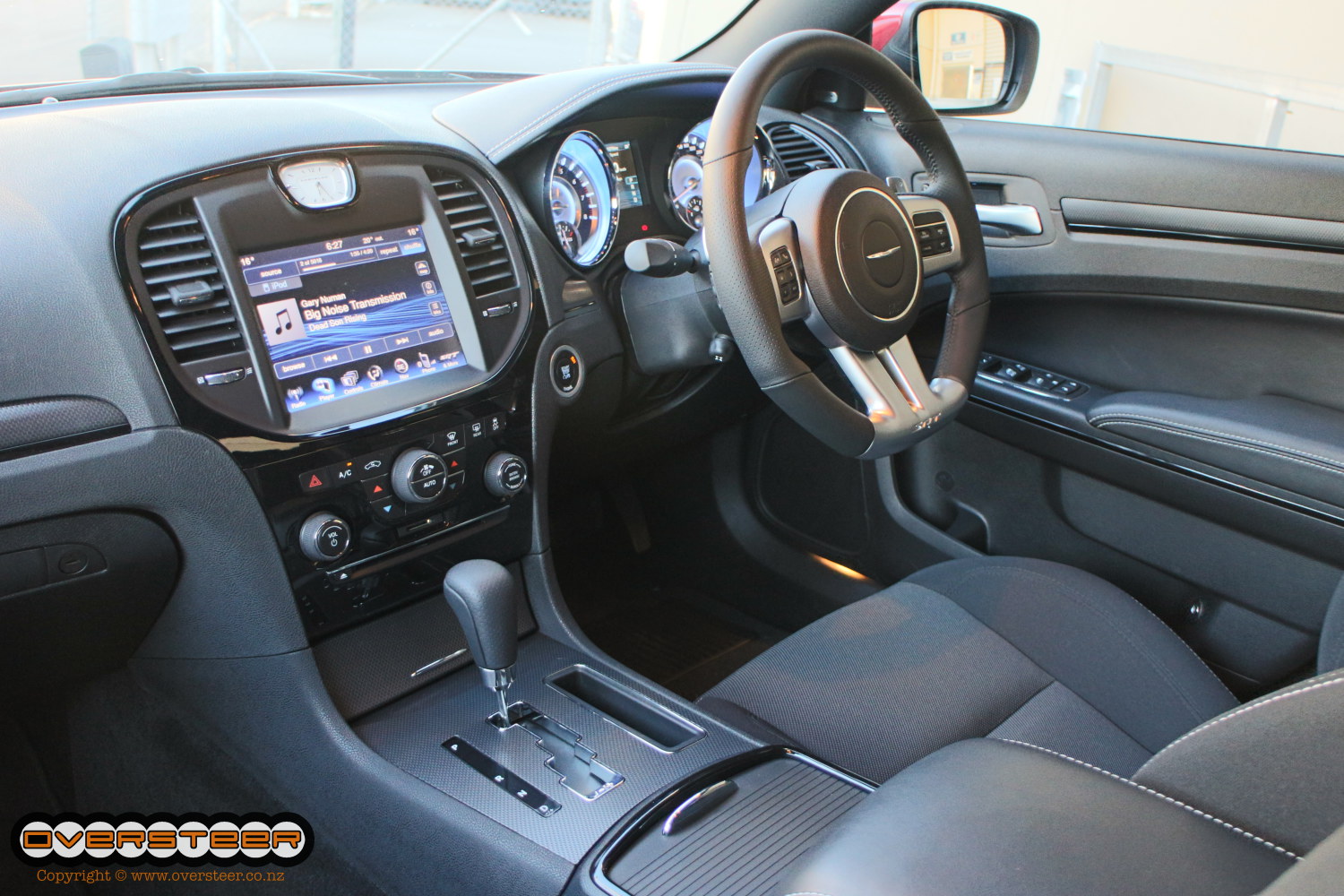 Inside
Likes: Big on space and comfort. Fantastic stereo. Well laid out and surprisingly well made interior.

Dislikes: Seats are WAY too American (wide) for local bottoms to be held in place properly. Some areas of glaring plasticity. Pedal arrangement oddly skewed.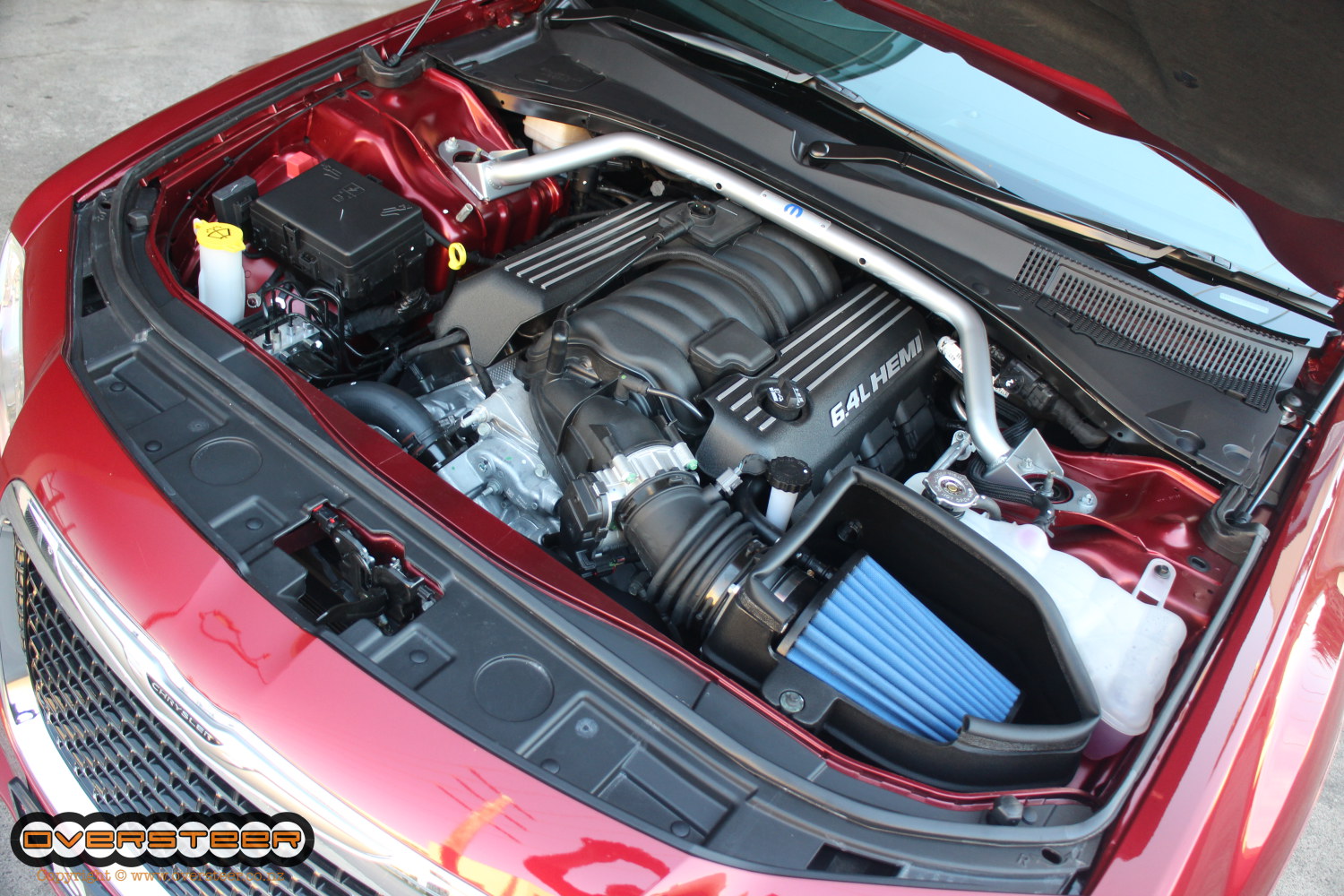 Under the bonnet
Likes: Old-school big noise V8 is a thing of beauty. You simply can't argue with 6.4-litres of 347kW/631Nm-packing V8, so don't try. Noise and power everywhere. Feral, hair-raising sound is an absolute highlight.

Dislikes: Lack of transmission ratios a letdown (only five), but in keeping with the engine's primitive noise. With great power comes great responsibility, or in this case, fuel use.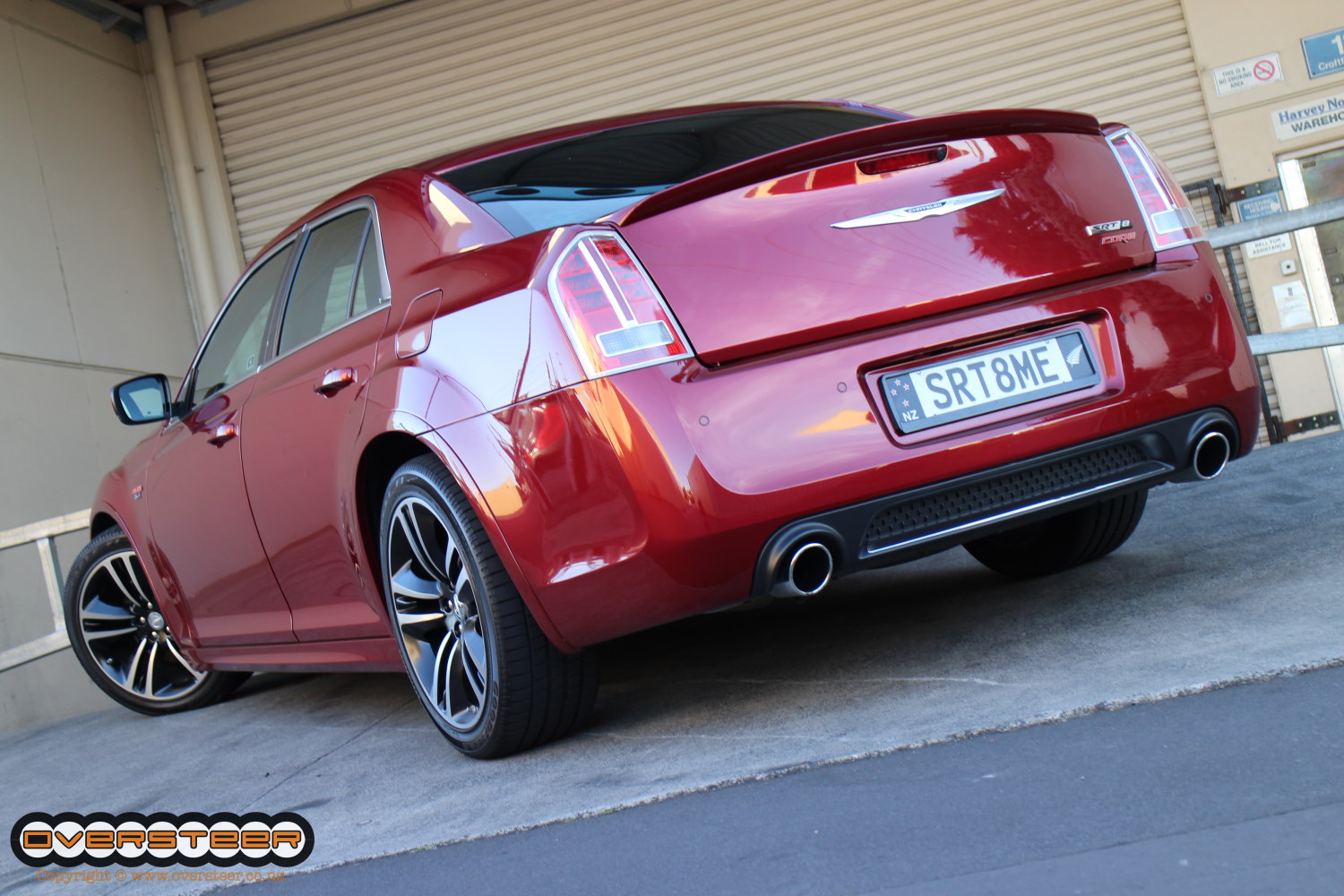 On the road
Likes: Feels like a proper old-school muscle car, but with modern luxuries and ride qualities. Surprisingly better than the standard 300C through the winding bits. Superbly comfortable ride.

Dislikes: Still not the sharpest through a corner though, although surprisingly good for something based on the archetypal big, soft American car. Steering is over-assisted and relatively distant.
Verdict
While the Core model takes a big chunk out of the SRT8's standard kit (the adaptive Bilstein shock absorbers, the heated and cooled leather seats, an active safety package that included radar cruise control, collision warning, reversing camera and side-mirror blind spot monitors) it also shaved an impressive $13,000 out of the price, putting the SRT8's HSV-hammering performance firmly at Commodore SS-V Redline price.
For $74,990, the Core offers remarkable grunt and drama for the money. It may not stick with an HSV through the corners, but it will make more noise at the traffic lights and enable you to get to speeds where you can lose your license far quicker than the endangered Aussie muscle car.
And that is the absolute appeal of the SRT8; it may not have the sharpest dynamics, but it is all about the noise and fury. Nail the throttle and it bellows and roars, while the rear wheels do their best to wrench the rear end sideways and pedestrians either cheer you on or reach for their phones to call the police, depending on their tolerance to that sort of thing.
It does exactly what you expect it to do and it does it well.
Stripping out the leather and other tech bits and pieces arguably makes the Core more appealing on a true muscle car basis as well, harking back to the days when performance mattered over luxury in American V8s.
Our test car was fitted with an after-market front strut brace and a cold air intake, and we would heartily recommend adding both to your options checklist – particularly the cold air intake that makes the already volcanic sound of the V8 sound truly apocalyptic…
Sure it's old-fashioned, anti-social and blatantly non-green, but thank God it still exists, because it is utterly magnificent.
Price: $74,900
Engine: 6.4-litre V8 petrol
Power/torque: 347kW/641Nm
Transmission: Five-speed automatic
0-100km/h: n/a
Fuel consumption: n/a
CO2 emissions: n/a