Following on from the excellent all-new Spark, Holden has treated its bigger brother, the Barina, to a facelift for the 2017 model year.
Can it keep up with the standards set by its smaller sibling? We spend a few weeks with one to find out.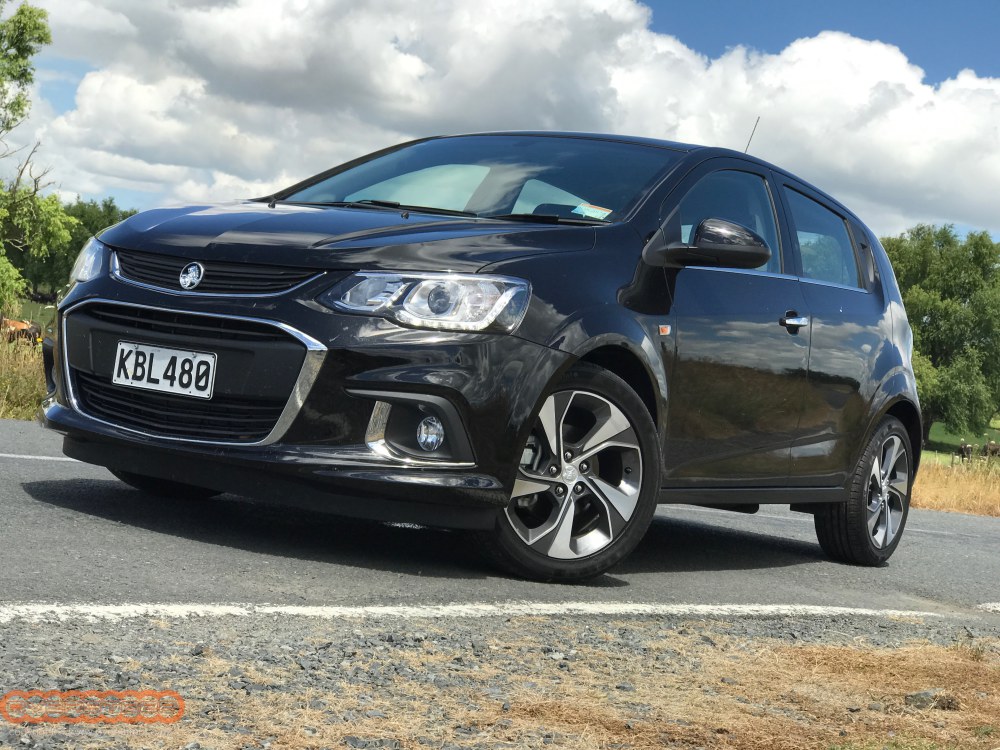 Outside
Likes: Big car face on a small car doesn't always work well, but it does here. New alloys wheel design looks particularly good. The whole overused "hidden rear door handle" thing still actually works well on the Barina.

Dislikes: New taillights work okay on this black car, but the gloss black surrounds are a bit heavy-handed on other colours. Apart from the new nose, it doesn't look all that different.

Inside
Likes: Looks great and is nicely laid out. Phone mirroring (Apple CarPlay and Android Auto) is beautifully integrated and works well with Holden's MyLink system. Seats are comfortable and nicely supportive.

Dislikes: Still WAY too many hard plastics used that cheapen the experience. Fake "leather" is just nasty. Stupid switch on the gear shifter for "manual" mode is stupid.

Under the bonnet
Likes: Down low the engine is powerful enough and relatively refined.

Dislikes: Engine gets thrashy and coarse up in the revs. Transmission is annoyingly slow-witted and clumsy. Not actually all that economical.

On the road
Likes: Chassis actually capable of being rather fun on a spirited thrash. Excellent ride quality for such a small car. Steering has good feel and is nicely weighted.

Dislikes: Engine and transmission let things down here, as they just aren't as fun as the chassis…
Verdict
The Barina is an attractive, well-packaged small car that is brilliantly comfortable and impressively capable on the open road. It is just a shame that the engine and transmission aren't quite up to the rest of it.
Just a tad more refinement in the engine and transmission department would hoist the Barina up to a similar position that the smaller Spark holds in the segment down. We could even forgive the attractive and well laid-out interior's hard plastics if this were the case.
Still, the Barina does still have a lot of upsides, with its excellent seat and ride comfort, as well as the brilliantly integrated infotainment system.
You also get an impressive amount of equipment as standard, with the LT coming with cruise control, automatic headlights, rear park assist, a rear view camera, LED daytime running lights, 17-inch alloy wheels, heated seats, keyless entry and start, fog lamps, a leather steering wheel and gear shifter, and a trip computer.
Considering that the cars directly above (Trax) and below (Spark) the Barina in the Holden range have such good engines, it is just disappointing that the Barina still has to soldier along with a a unit that isn't quite as good as it deserves.
PRICE (incl. GST/excl. on road costs): $25,990
PRICE AS TESTED: $25,990
ENGINE: 1.6-litre inline four-cylinder petrol
POWER/TORQUE: 85kW/155Nm
TRANSMISSION: six-speed automatic
PERFORMANCE: n/a
FUEL ECONOMY: n/a
Click here for full specifications and more information on the Holden Barina LT.