It has been Shooting Brake-tastic here at OVERSTEER just recently, with the small CLA 45 AMG a few weeks back and now the big daddy of Merc Shooting Brakes, the CLS 500, this week!
Sadly, a full-fat AMG version of the Shooting Brake isn't offered here in New Zealand, but the CLS 500 still packs a hefty performance punch, with its twin-turbo 4.6-litre V8 pumping out 300kW of power and 600Nm of torque.
What the CLS 500 does have, however, is a complete and utter focus on class and luxury. Low, long and sleek, the CLS looks like a big mechanical shark stalking the streets, followed everywhere it goes by a deep bass V8 rumble.
So it looks and sounds brilliant, but is it practical? Is it fast? Is it comfortable? Is it worth $184,000?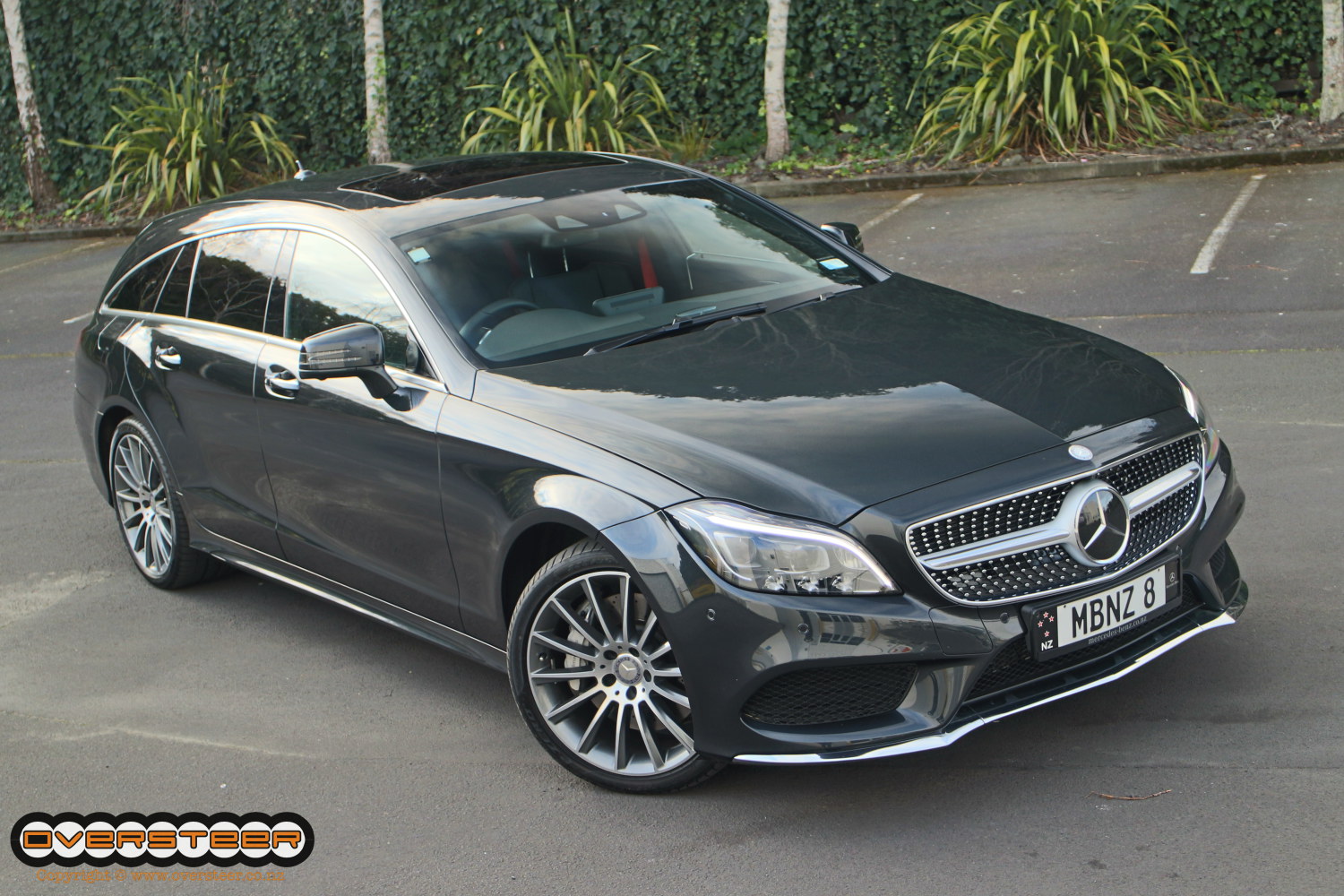 Outside
Likes: The CLS Shooting Brake is an utterly sensational looking car. The low, long, sleek body even suits the complex meandering of lines around the rear haunches that makes the standard CLS look a bit fat and awkward. Here it just flows beautifully, as if it were designed to be a wagon first, then transformed into the sedan (or coupe, as Mercedes insist on calling it…). The incredible active headlights not only do amazing things at  night, but also look like complex, bejewelled works of art (despite lacking the actual jewels that the S-Class coupe gets!).

Dislikes: Nothing. There is literally nothing we don't like about the exterior of the CLS 500.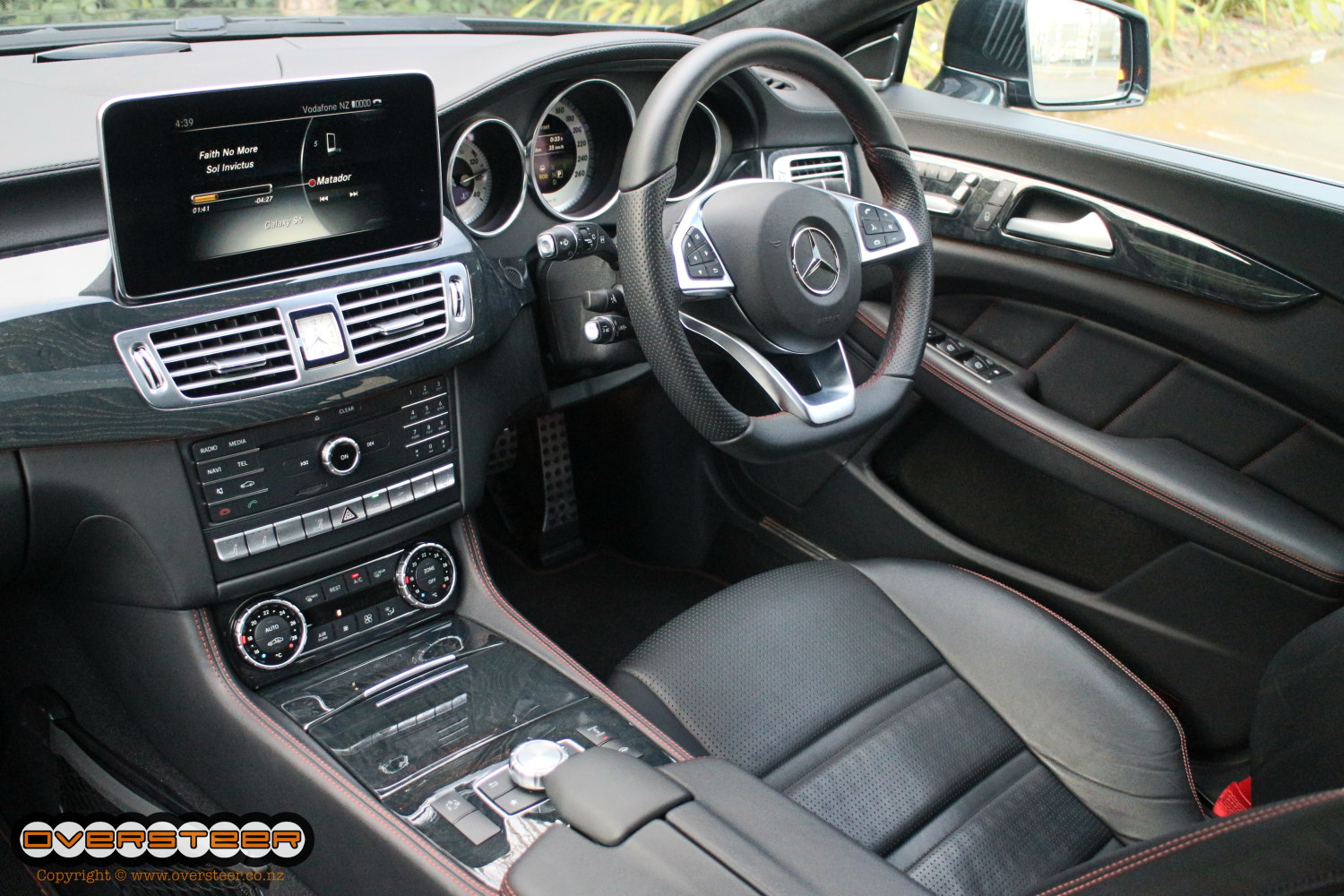 Inside
Likes: Magnificently comfortable and beautifully put together, the CLS 500's interior is extraordinarily comfortable and luxurious. Sensationally good active seats close in to offer extra support in corners. The American cherry wooden floor in the boot is stunning and a remarkable and pleasantly surprising feature.

Dislikes: While it is beautifully well made and appointed, the CLS's interior is starting to look a bit dated when compared to the stunning interiors of the new C and S-Class cars. And while the wooden floor in the boot is stunning, it does come with a protective cover so you don't scratch it, instantly making it both pointless and hidden…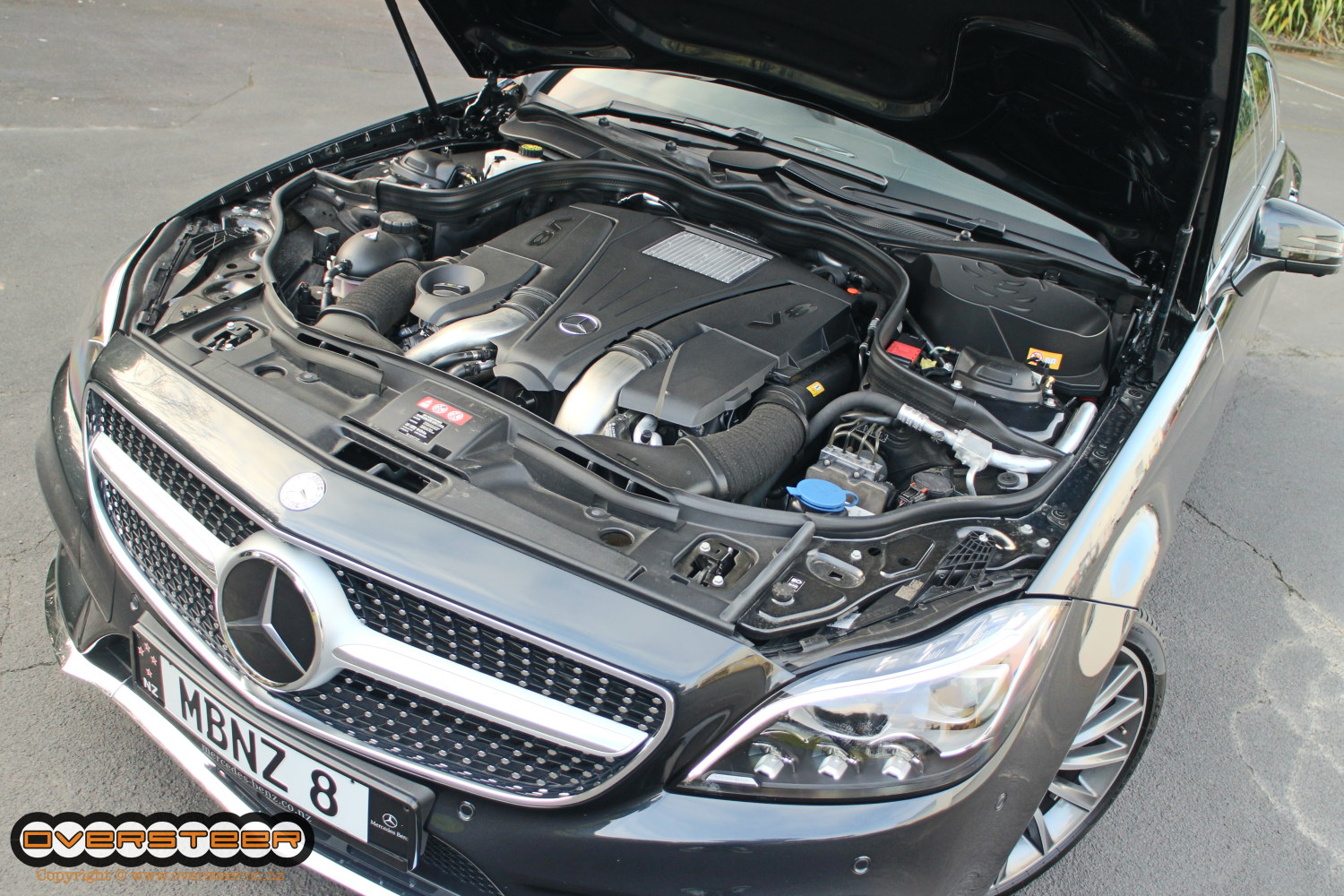 Under the bonnet
Likes: The big 300kW/600Nm 4.6-litre V8 is a brilliantly flexible piece of kit. Mellow and subdued most of the time it instantly wakes up with a prod of the pedal to emit a civilised, but menacing big basso rumble. It also propels the big CLS along at a startling rate as well. The nine-speed transmission is so damn good it may as well be invisible. Perhaps most impressively of all – the big V8 is even quite frugal when driven sensibly!

Dislikes: It could make a bit more noise…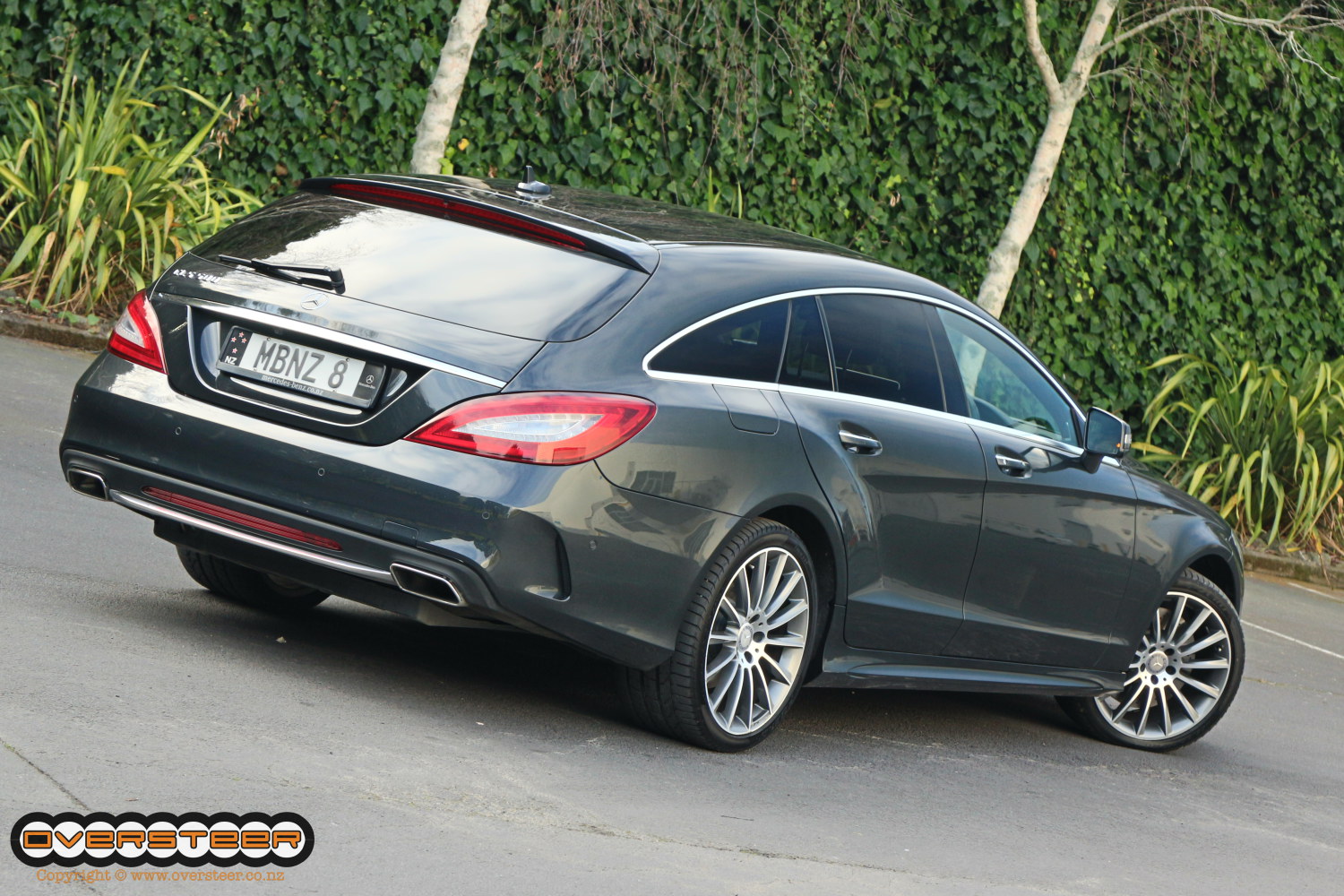 On the road
Likes: With its Airmatic air suspension, the CLS 500 is understandably insanely comfortable and composed over every surface. Even when firmed up in Sport mode, it still maintains an edge of supple comfort, while sharpening up the body's responses to being chucked into a corner. The CLS's suite of driver aides is also sensationally good, with lane assist and radar cruise control teaming up to allow the car to virtually drive itself in slow traffic, while making relaxed open road progress literally effortless.

Dislikes: While it is superbly comfortable and blisteringly quick, even the "Sport" setting of the Airmatic suspension still can't turn it magically into a sports car – the CLS is big and feels it.
Verdict
Where the CLA 45 was a feral little monster with a convincing veneer of civility, the CLS 500 is all class, luxury and sublime comfort, with a convincing dash of serious performance thrown in the mix.
Beltingly fast when needed, the CLS is at its best when cruising at high speed or, surprisingly, sitting in heavy, almost gridlocked traffic. Here it is capable of handling the throttle, brakes and – to a degree – steering. When the car can do this, the annoyance of being stuck in traffic simply disappears and you can enjoy the remarkably comfortable seats, seriously good climate system and thunderous stereo, while simply keeping a watching overview of what is happening on the road.
The CLS is gorgeous, remarkably practical, fast and, as a bonus, offers a tantalising glimpse into the future of self-driving cars. And we like it very, very much…
PRICE (incl. GST/excl. on road costs): $184,000
PRICE AS TESTED: $184,000
ENGINE: Bi-turbo 4.6-litre petrol V8
TRANSMISSION: 9-speed automatic
PERFORMANCE: 300kw/600Nm/0 to100km/h in 4.9 seconds
FUEL ECONOMY: 8.9L/100km
Click here for full specifications and more information on the Mercedes-Benz CLS 500 Shooting Brake