OVERSTEER ROAD TEST: Renault Megane RS265
The Renault Megane RS265 is one of the hottest Hot Hatches currently available in the New Zealand market. We take one fresh off the Targa for a thrash. Well, what the hell did you expect us to do with it?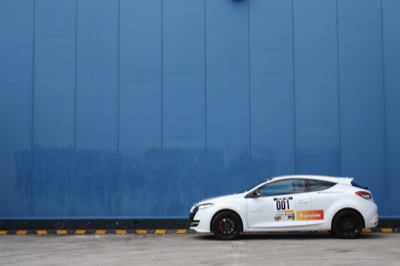 Although recently all Renault has seemed to be capable of building is forgettable cars that aren't exactly terrible, but sure aren't great either, there is one type of car they still have the knack of creating; the Hot Hatch.
Hot versions of recent Meganes have all been crackers. Almost literally in some cases, as the Renaultsport 230 Renault F1 Team R26 could easily crack your neck with its violent ride, but wind it up on a back road and you will forgive the possible paralysis, as it was simply sensational.
For now Renault have ditched the increasingly silly long names and just given us this: the Renault Megane RS265. A suitably blunt name for a freakin' angry rocket of a car…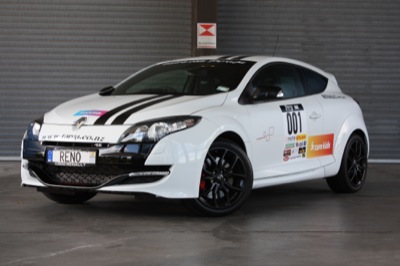 Outside
As you will have no doubt deduced from the pictures, this particular RS265 was fresh off the Targa NZ, where it had spent a week acting as the 001 promotional/sweeper car in the hands of the endlessly entertaining (on and off the track…) Racing Ray Williams. If you haven't already deduced that, then it is unlikely you have made it this far through all the big words anyway.
Targa livery aside, the Megane hatch has lost all of the avant-garde oddity of the previous car and settled into a sleek, sexy shape that is almost un-French in its conventional good looks. That is a good thing, by the way, unless you are into weird things like eating amphibian appendages, small moustaches and Citroen 2CVs.
This particular car actually started life as the (slightly) lesser Cup version of the RS265 and was optioned up to Trophy spec by New Zealand distributor, Motorcorp, except for one thing; the wheels. Motorcorp chose to leave the RS265 on the Cup's 18-inch alloys, rather than ruin the ride by upgrading to the Trophy's 19s.
This is a good thing in every way, not the least visually, because the ratio between wheel, wheel arch and tyre visible seems just about right on the 18s. Plus the 19s would have completely shitted up the ride…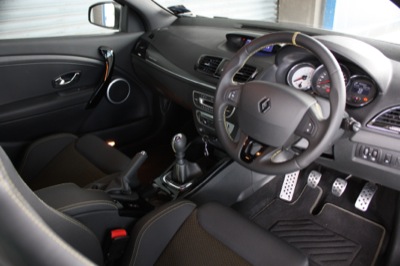 Inside
Inside is even less avant-garde/weird-for-the-sake-of-it, to the point of being slightly bland and generic. But perhaps the most anti-Gaelic thing about the interior is the remarkable amount of buttons and switches that are in sensible, usable places.
Okay, sure, there is still the odd reassuringly-French howler – especially the placement of the silly key-card thing that means, if you have a keyring attached, it WILL rattle on centre console – but generally speaking, Renault seems to have come over all ergonomically sensible for a change.
It does, however, leave the RS265's interior looking a but grey and bland, despite the attempts to spice things up a bit with some yellow stitching here and there and the – shudder – yellow seat belts.
Look past the yellow-horror of the sea belts though (if you can…) and you will see the true stars of the interior – the spectacular Recaro sports seats. Super grippy and surprisingly comfortable, the Recaros are utterly fantastic to sink your bottom into, providing it is not too wide, that is.
And speaking of bottoms, it isn't actually that long before that is the first part of your body to find the downside of the spectacular Recaros – namely how the high side bolster jams unpleasantly into it when you misjudge the whole sitting process and fail to throw yourself in far enough…
Seats aside, the other highlight of the interior is the awesome – and completely hidden unless someone tells you about it – race computer. Accessed via a complex series of button pushes that I can't remember anymore, the ordinary trip computer in the dash readout turns into a full-blown track day recorder, complete with G-force map, lap, split, 0-100km/h and 0-400m timers, as well as a myriad of other wonderful toys that would be brilliant for a track day. Okay, they're awesome on the open road too, but don't let a member of the constabulary see you trying to beat that last 0-100 run or top your highest cornering force…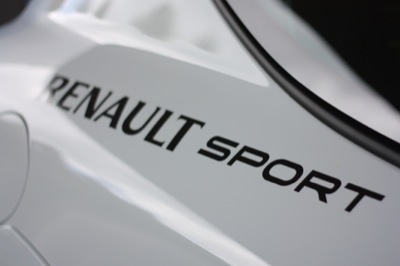 Under the bonnet
It is here that the silliness of previous hot Meganes is well and truly intact.
As you may have guessed, the "265" in the RS265's name refers to the 265 horsepower ready and waiting to launch itself out of the 2.0-litre, four-cylinder turbo engine tucked under the sexy nose.
This is, rather obviously, 15hp more than the previous, only-just-launched version of this car, the RS250. That is because, of all people, the French coppers wanted more power for a run of the cars that they ordered. Now, if nothing else, the French are an egalitarian bunch (they did invent the word, after all) so what is good for the gendarmarie is good for the people they are clearly wanting to catch, so we all get the extra power goodness.
In proper terms, that means a frankly stupid 195kW of power and 360Nm of torque battering their way through the front wheels.
This makes for quite startling progress when the angry pedal is depressed with any conviction. But there is a secret to freeing up the extra horsies – a single push of the traction control button puts the RS265 into Sport mode and prods the added power out into the light.
And then things start getting seriously silly…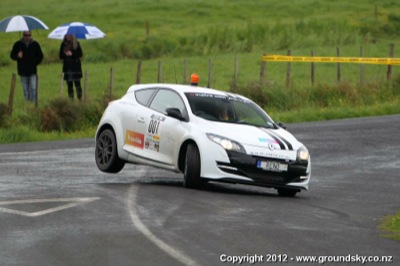 On the road
There are very few words that can be used in both polite conversation and in describing how the RS265 goes.
Nail the throttle and the clever LSD and equally clever traction control try their best to deliver all that savage power and torque through the front wheels and onto the road. Of course they fail, but they do give it a damn good go.
Hitting Renault's claim of 6 seconds flat for the 0 to 100 sprint is a difficult balancing act between excessive wheelspin and bogging down completely, but once it is up and running the actual acceleration is so blatantly aggressive that it really doesn't matter.
It simply pours on from everywhere in the rev range with virtually a remarkable flexibility that makes you wonder why turbo lag was ever a thing. The French have nailed it perfectly; surely it can't have been that hard to do away with?
Anyway, as startling and addictively satisfying as the feral, yet beautifully controlled acceleration is, tossing the RS265 into the first corner reveals a whole different layer of visceral silliness that will have you laughing even harder.
The nose dives into a corner like a poodle after a croissant (or whatever French dogs hunt… I dunno) no matter what optimistically high speed you choose to throw it in at. In fact, the harder you go in, the better it tracks around, displaying the kind of tenacious enthusiasm for corners that makes just want to go back and try again. A bit faster.
The rear end is a bit looser than the front, but in a good way. It tracks faithfully, but has a light, adjustable feel that means your are not tied to what it wants to do. The front rules here, and there is no doubt of that.
Normally that mightn't be quite so good, but with a front end this good, it is a truly wonderful thing indeed.
The best thing about all of this ferocious acceleration and tenacious handling is the utter predictability and stability that it does it with. No mid-corner unpredictability seems to unsettle the RS265 to a terrifying degree. It will jump and shuffle, but never to the point of you seeing your life flash before your eyes, no matter how stupidly hard you are going…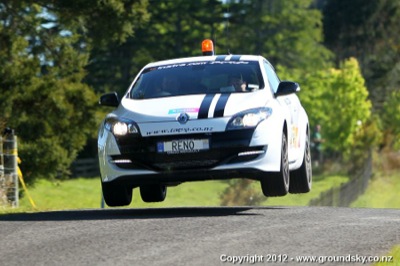 Verdict
The Renault Megane RS265 is just insanely good. It is insanely good at going quickly and it is insanely good at going around corners. It is insanely good at being immense fun. And it will no doubt be insanely good at enabling you to lose your licence.
Sure, it has the associated impracticalities of a three-door hatch, the Recaro seats can be a pain in the arse (literally, if you are not careful…) and the ride is less than cosseting around town, but that is not what cars like this are about.
They are about the visceral thrill of a great, winding back road and a free afternoon with nothing else to do. And the Renault Megane RS265 is insanely good at sucking up all that time. And then some.
Renault Megane RS265 specifications
Price: $53,990 ($59,540 as tested)
Body type: 3-door hatch
Drive: Front-wheel drive
Engine Type: Four-cylinder turbo petrol
Engine Capacity: 1998cc
Max power: 195kW @ 5000rpm
Max torque: 360Nm @ 3000rpm
Fuel Consumption: 8.2L/100km
C02 emission: 190g/km
0 to 100kph: 6.0 seconds
Front suspension: Macpherson strut
Rear suspension: Torsion beam
ABS Brakes: Yes
Air Bags: 6
ESP: Yes
Air Conditioning: Dual zone climate
Lap/diagonal belts: 5
Satellite Navigation: No
Electric seats: No
Burglar Alarm: Yes
Panic Button: No
Wheel type: 18-inch alloy
Targa photography courtesy of GroundSky, check out their website or make friends with them on Facebook, they're great blokes!