The new Skoda Fabia landed in New Zealand a month or so back and instantly impressed us with its looks, quality and eager engines. Now we get to spend a week in the top-of-the-range 81kW DSG car.
At $24,990 the top Fabia gets uncomfortably close to the VW Polo (the GTi variant we had justlast week…), particularly when a few option packs are added. So it goes without saying that the 81kW Fabia really needs to impress in order to top the VW.
We do have to admit that it has a big head start with us in the first place – we here at OVERSTEER love Skoda and the fact that it is still just outside the mainstream, particularly in some people's minds…
Packing a revvy little 81kW version of the excellent 1.2-litre VW Group four-cylinder turbo engine and a slick 7-speed DSG transmission, the little Skoda offers a lot for the money it does ask, particularly an impressive sense of quality that really is starting to rival Volkswagen. So who really needs a VW then?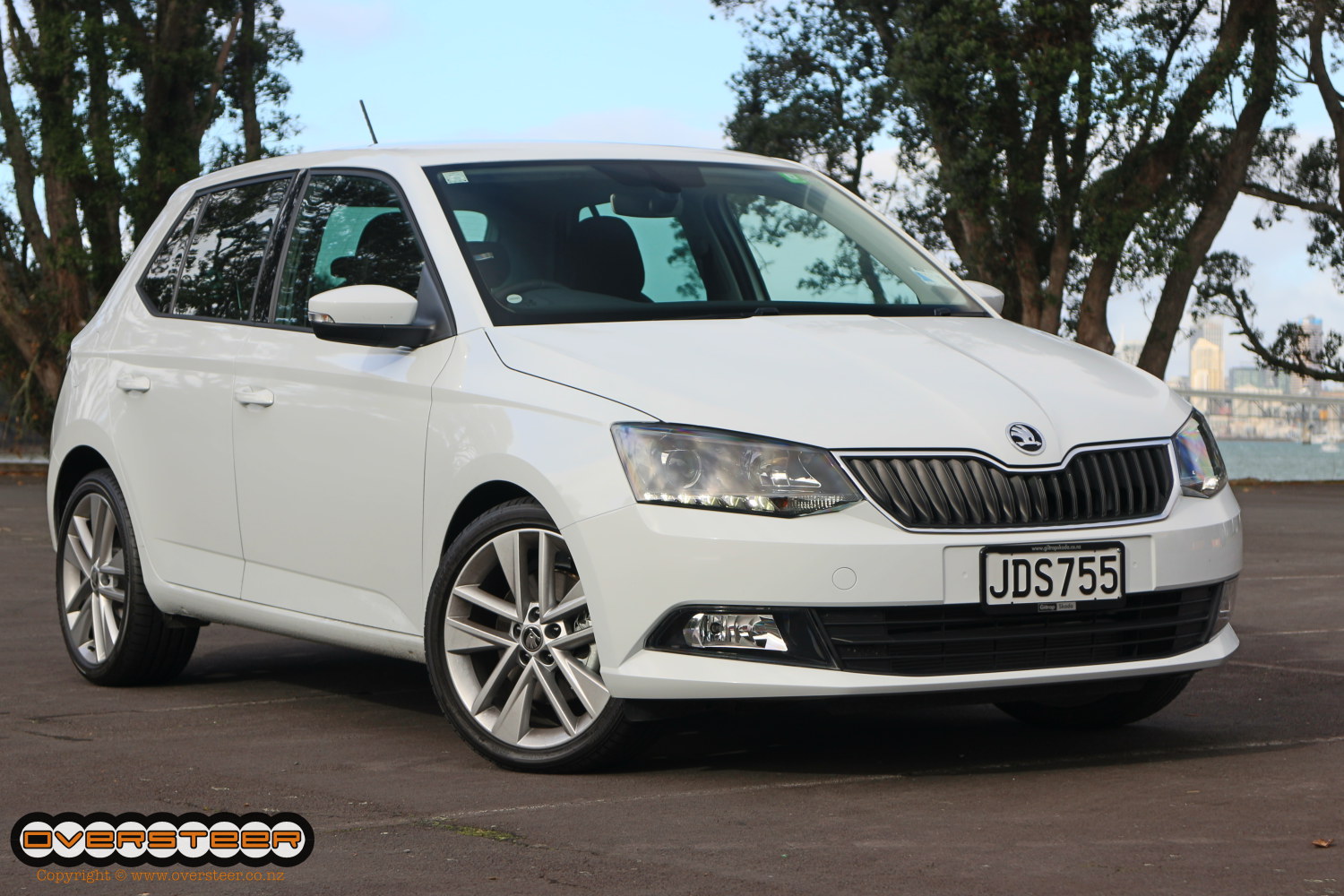 Outside
Likes: A ridiculously handsome small car that is distinctly a Skoda. Angular and aggressive, but not over the top with it. Better looking than a Polo now…

Dislikes: Lacks the quirky oddness that made small Skodas a bit special.
Inside
Likes: Optional Dynamic Sport package adds brilliant, superbly comfortable seats. High quality and extremely well put together. Great stereo. All very sensibly laid out.

Dislikes: Without the Dynamic Sport Package ($2,000) it is all a bit bland.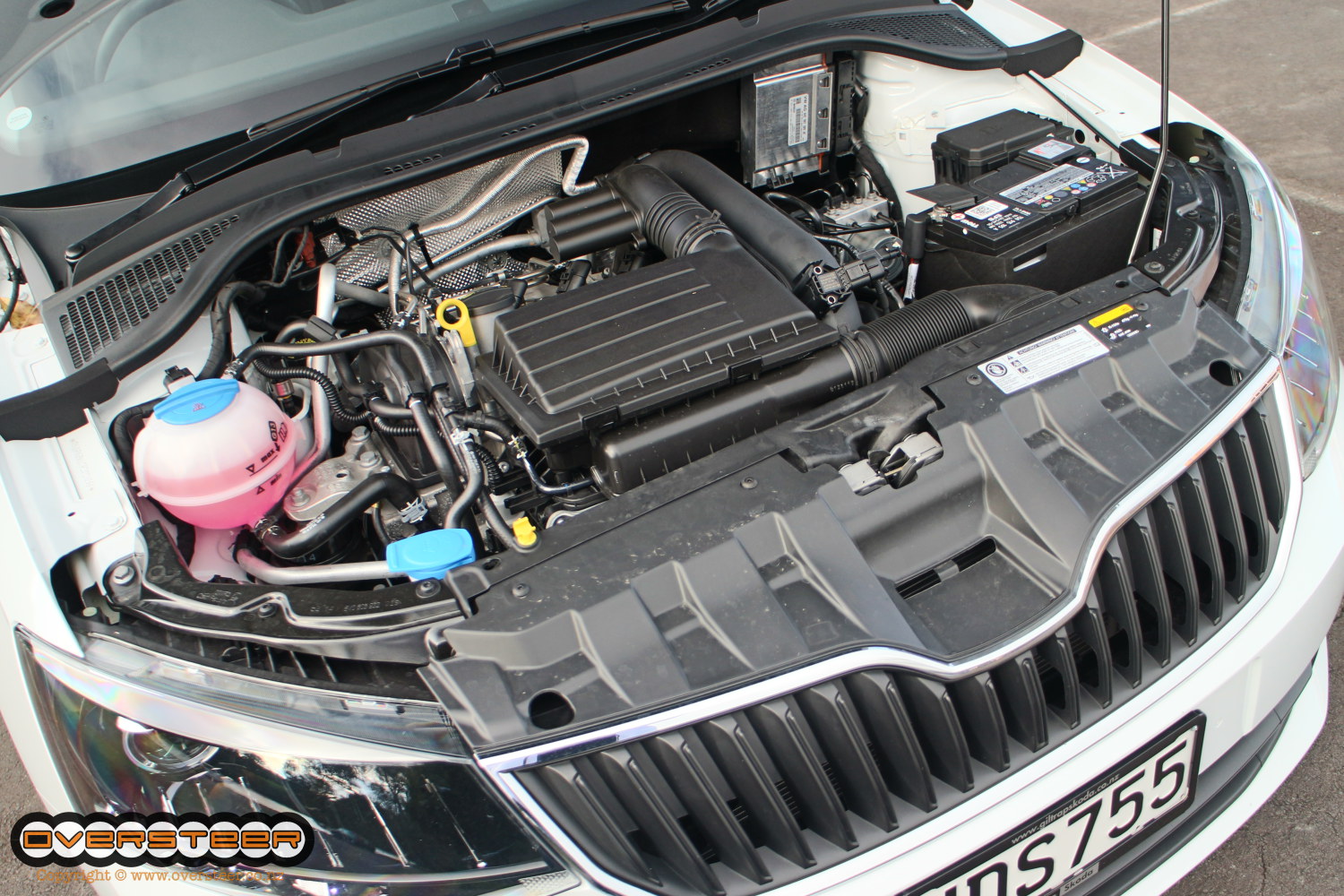 Under the bonnet
Likes: Fantastically eager little 1.2-litre 81kW engine is an absolute gem. The 7-speed DSG is fast and responsive, while the engine is nicely matched to it. It even manages to sound a bit angry under heavy acceleration!

Dislikes: Even though nobody outside us would ever buy one, a manual transmission would be awesome. As would steering wheel paddles for the auto…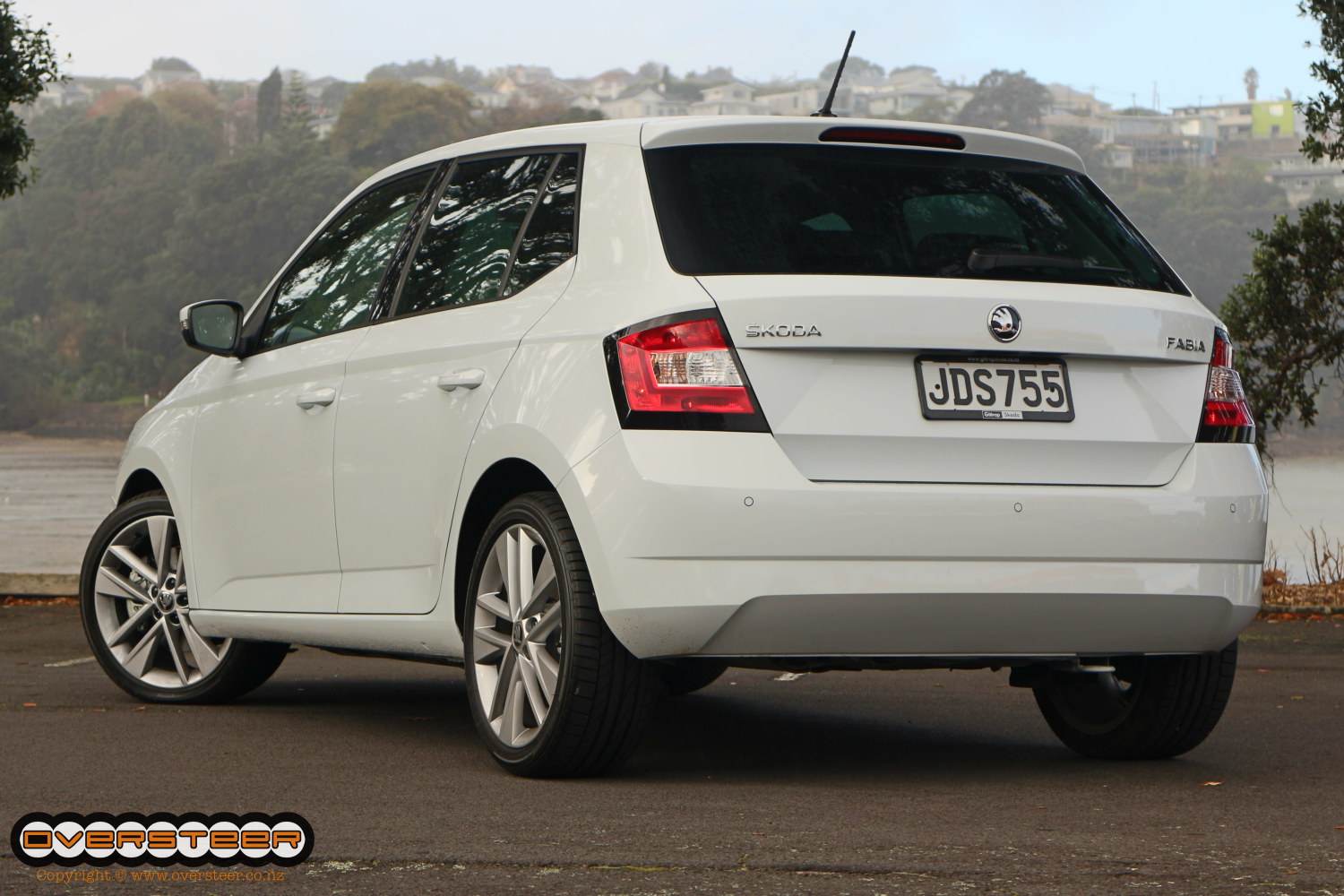 On the road
Likes: A pleasantly supple ride is complimented by surprisingly eager and sharp handling. Razor sharp turn-in reminds of a Hot Hatch. Remarkably well settled for a tiny car. Equally happy being a relaxed cruiser as it is being chucked into a corner with enthusiasm.

Dislikes: Nothing in particular…
Verdict
The new Fabia is a remarkably competent and entertaining little car. Not only is it remarkably handsome, it also packs a hell of a lot of quality into its tiny package.
The 81kW version of the 1.2-litre turbocharged four-cylinder engine is both impressively frugal and enjoyably eager that delights in unleashing all 81 of its kilowatts whenever the driver demands them, but is equally happy playing a more docile, relaxed role when cruising.
While the 81kW car starts getting uncomfortably close to VW Polo pricing when you start adding options, it manages to hold its own through the sheer force of its personality and gleeful handling. The Polo may well have slightly higher quality and brand-snob appeal, but the Fabia has those great looks and a playful feel that is enjoyable even when you aren't pushing it through corners like you hate it.
PRICE (incl. GST/excl. on road costs): $24,990
PRICE AS TESTED: $26,990
ENGINE: 1.2-litre inline 4-cylinder petrol turbo
TRANSMISSION: 7-speed DSG
PERFORMANCE: 81kW/175Nm
FUEL ECONOMY: 4.7L/100km
Click here for full specifications and more information on the Skoda Fabia.