Quite frankly, ever since Skoda New Zealand launched the new Octavia here, this is the version we have been hanging out for.
The Octavia RS has always been a brilliant steer and we had no doubt this one would continue that tradition, especially when we found out it would have the same engine as the freakin' spectacular VW Golf GTi in it!
After a week with it, did it disappoint? Not a chance – if anything the new Octavia RS is even more awesome…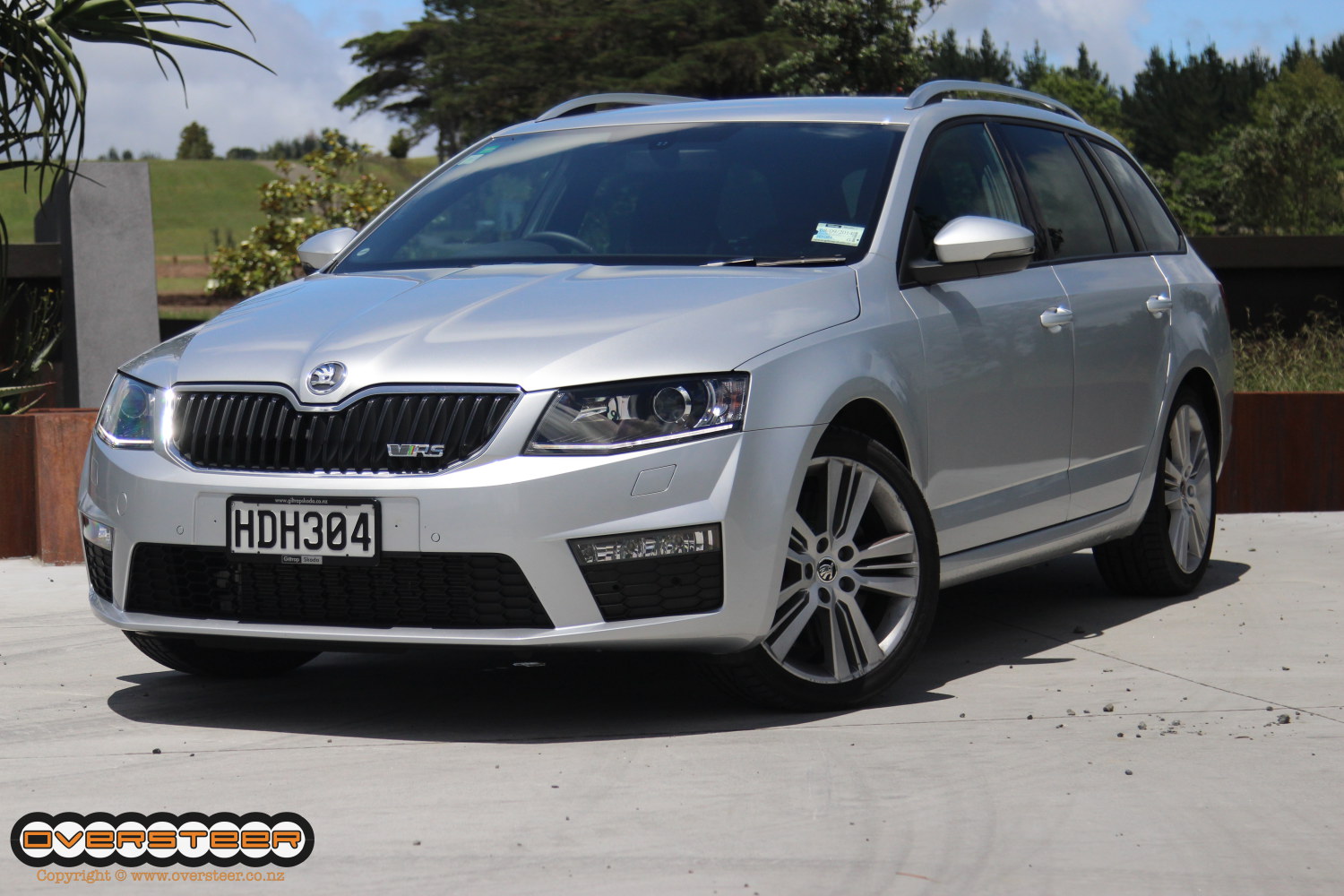 Outside
Likes: Basic Octavia is a handsome, sculpted car, especially in wagon form. RS adds a subtly aggressive chin to the handsome looks, which, along with the big wheels and obviously more serious brakes, serves to make a subtle differentiation from the standard car.

Dislikes: Perhaps a little too subtle though, as it does tend to look a little less special than it actually is. Especially in the silver of our test model.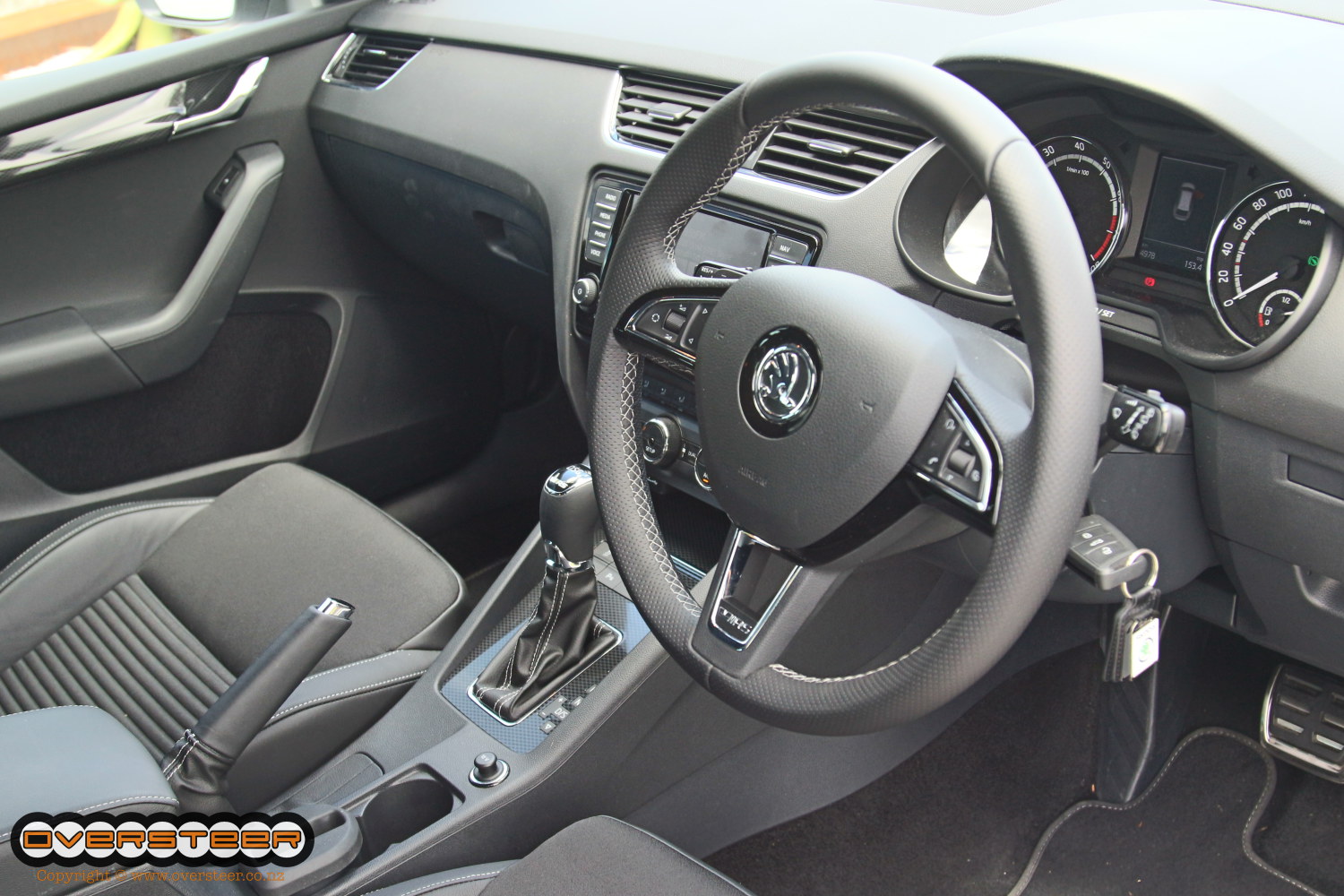 Inside
Likes: Nicely laid out and beautifully put together, the Octavia's interior is almost on par with parent-company VW's efforts. RS Sports seats are spectacularly comfortable, nicely supportive and look brilliant. Perforated leather sports steering wheel is fantastic and the stereo is ear-damagingly good.

Dislikes: All a bit black and drab though. The solver stitching on the seats and steering wheel is nice, but again a bit more colour would have been nice.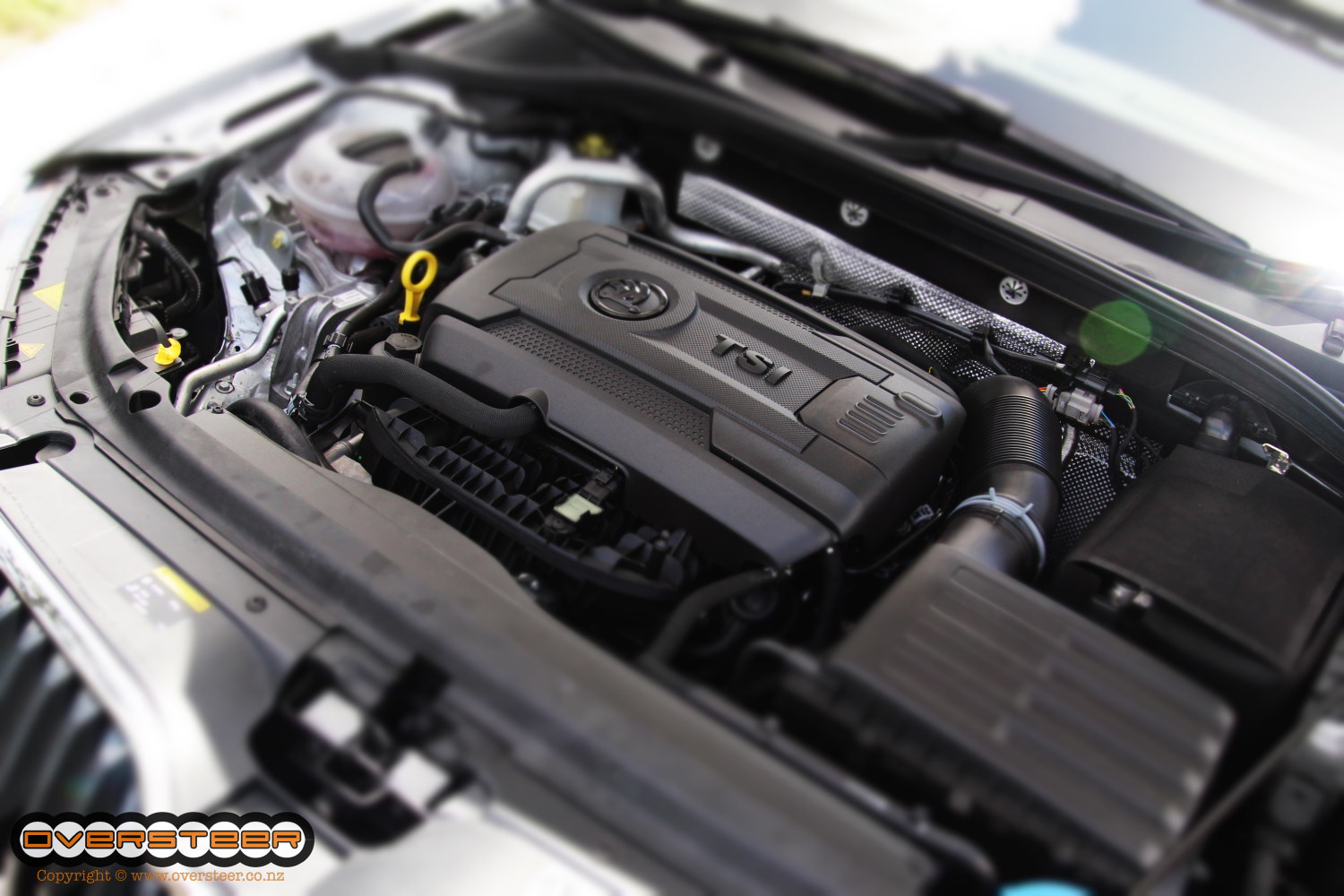 Under the bonnet
Likes: The 162kW/350Nm 2.0-litre engine is almost as spectacular here as it is in the VW Golf GTi. While it doesn't sound as angry (or bang and pop with each full-throttle upshift) it is every bit as eager and aggressive in its power delivery. 6-speed DSG is just incredible hooked up to this engine, both in auto and manual modes.

Dislikes: The angry explosion between gear shifts is obviously reserved for VW product and above. That is a shame…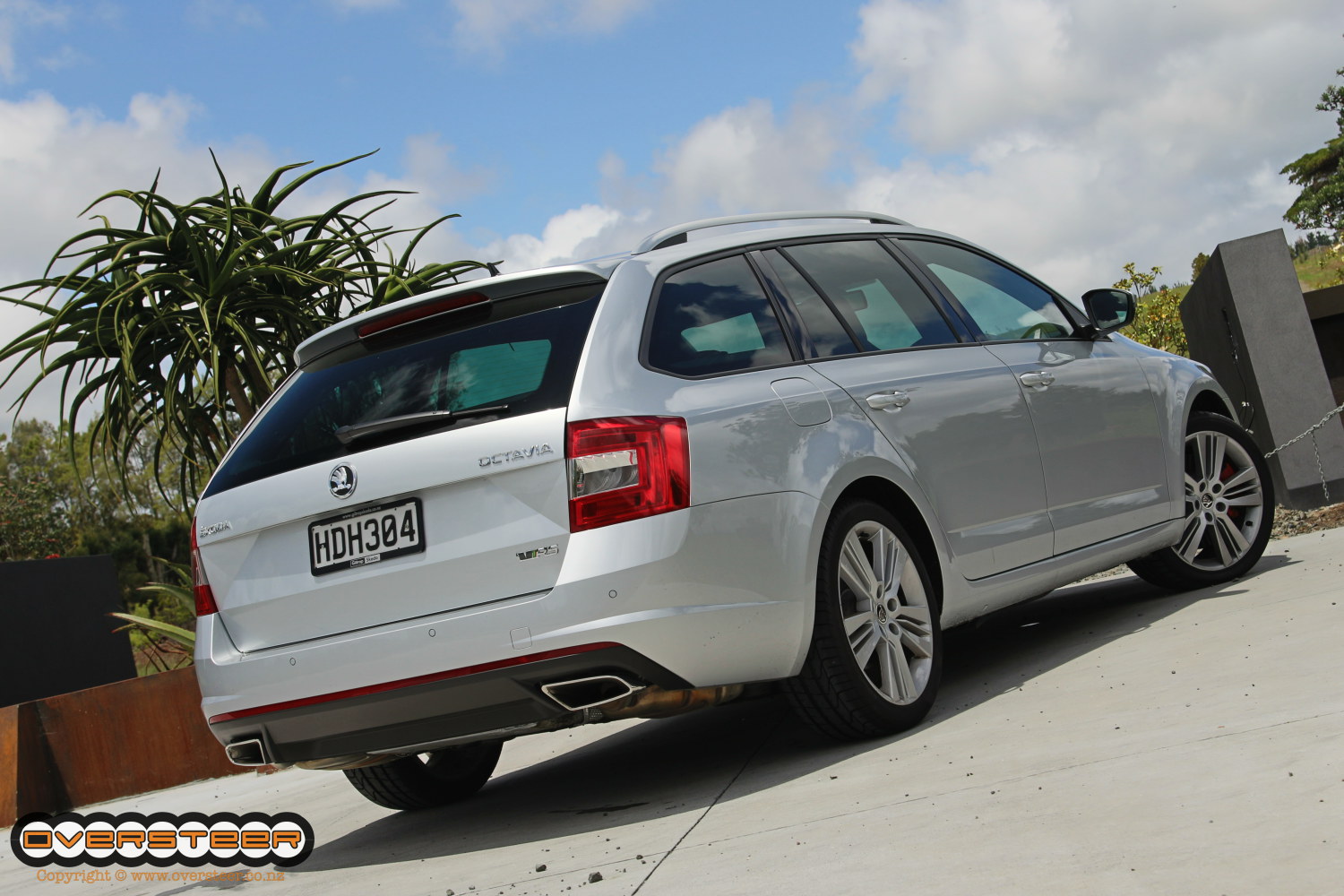 On the road
Likes: As impressively good as the standard Octavia is on the road, the RS manages to be even better again. The ride is firm and noticeably sporty, yet wonderfully comfortable at the same time, while handling is just addictively good. Despite pushing a remarkable amount of power through the front wheels, the RS is impeccably well behaved, even under extreme provocation. Turn in is razor sharp and the communicative chassis is always letting you know what it is doing.

Dislikes: The Sport setting sees the steering feel slightly artificially heavy, but you don't notice it after the first few kilometres driven in anger.
Verdict
A wonderfully complete package, the Octavia RS offers almost all the thrills of a Golf GTi with the added practicality of a wagon body and a remarkably civilised ride.
Blisteringly quick and remarkably sharp when it needs to be, the RS can also happily play double duty as a relaxed family wagon when called upon to do so and you would never suspect the aggressive performance simmering underneath.
While it may look a little too conservative in the silver of our test car, the big wheels that expose the serious brakes and the subtly aggressive body kit look very much the part. A brighter colour – or maybe black – would set off the body addenda and big brakes very nicely indeed.
Handsome, comfortable, practical, very quick and massive fun on a winding road, the Skoda Octavia RS is almost the perfect car for someone wanting serious performance and massive fun while the kids are at school, with the practicality to pick them up after the back road has been well and truly thrashed into submission. Just say you are buying it for the wagon practicality and no one will suspect a thing…
Price: $51,500
Engine: 2.0-litre inline four-cylinder petrol turbo
Power/torque: 162kW/350Nm
Transmission: Six-speed automatic
0-100km/h: 7.1 seconds
Fuel consumption: 6.4L/100km
CO2 emissions: 149g/km