The current generation of Subaru Forester has become a familiar sight on New Zealand roads, but the one thing that was missing from it was a diesel-powered automatic option. But now that has changed with the release of a diesel-powered automatic option!
Powered by Subaru's brilliant 108kW/350Nm 2.0-litre horizontally opposed 4-cylinder engine, the Forester diesel now gets the company's impressive continuously variable transmission attached to it to complete the package.
Of course, all the Subaru standards apply here too, so AWD is present and correct as well, making the newest version of the Forester economical and sure-footed.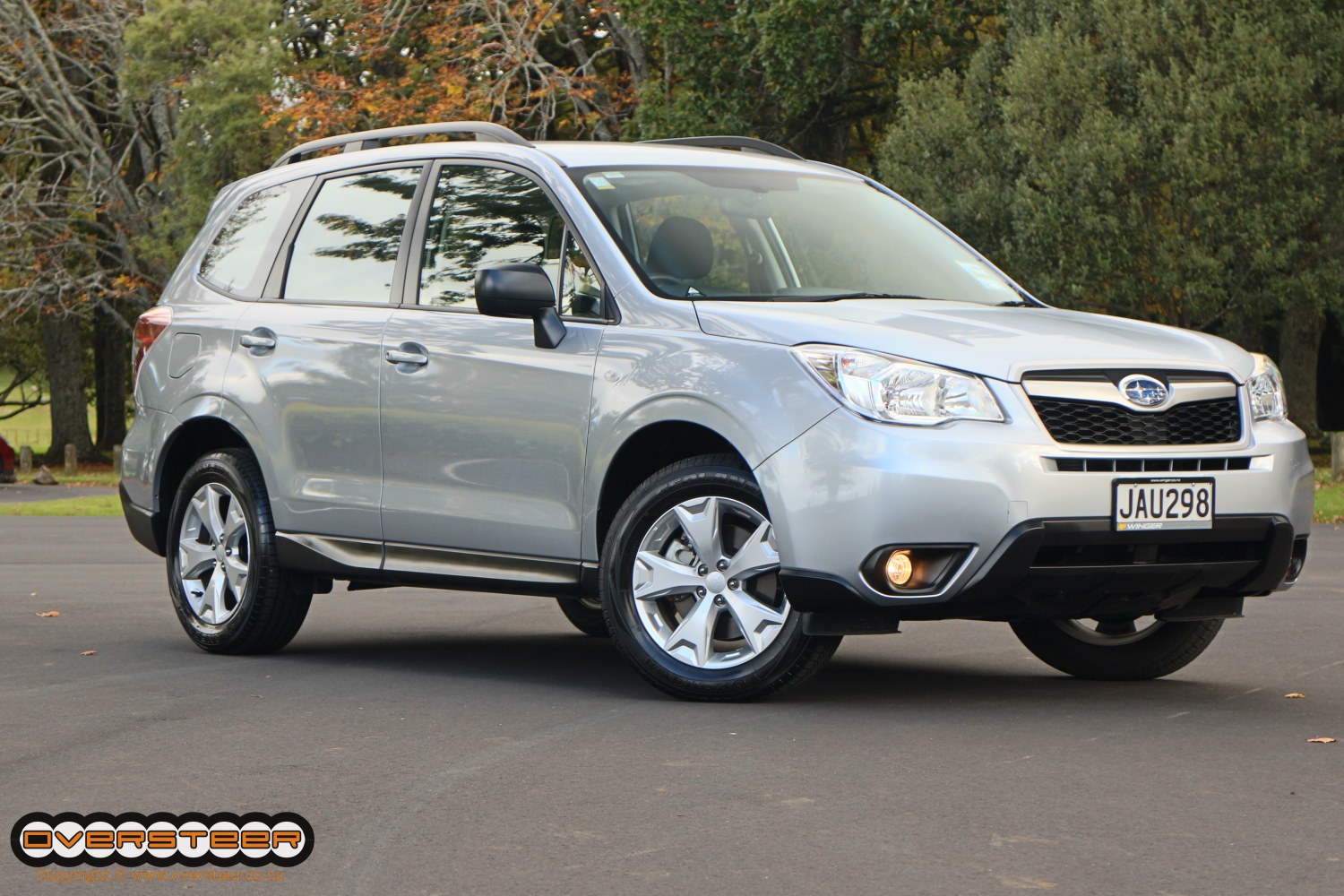 Outside
Likes: Traditional upright Forester appearance still looks handsome and solid. Fantastic wheel design. Just the right amount of black plastic (and this is hard to get just right…)

Dislikes: Starting to look a bit generic and dated, however.
Inside
Likes: Nicely laid out, sensible controls, with everything where it is easily reachable. Quite a lot of plastic, but it is good quality plastic. Great stereo.

Dislikes: Seats are a bit hard and flat. Even if it is good quality, there is still a lot of plastic. Too many screens scattered around the cabin telling you different things in different locations. Looking a bit old and lacking a lot of stuff that is expected on a modern Subaru now.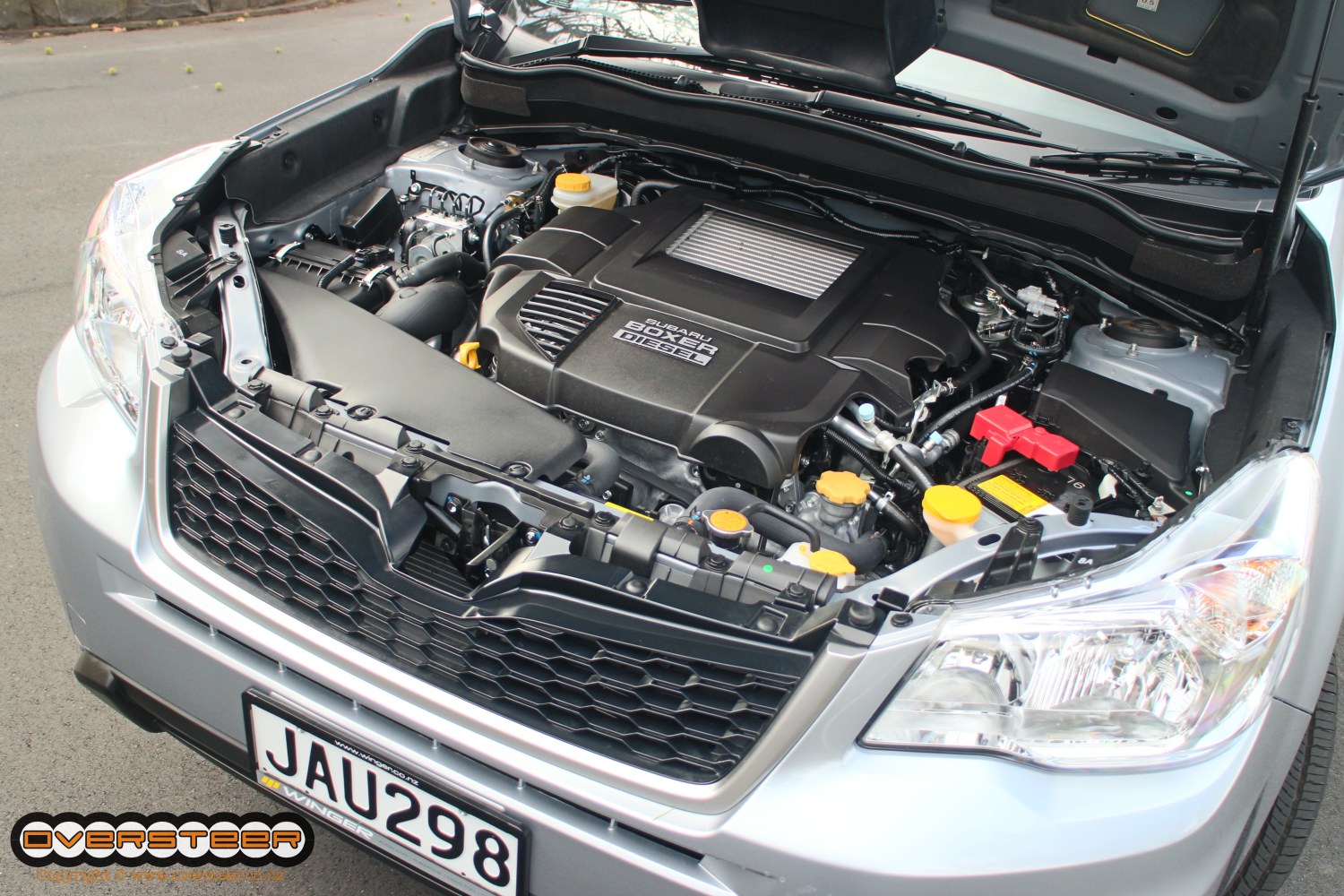 Under the bonnet
Likes: The 2.0-litre diesel boxer engine is a spectacularly good thing – strong and massively torquey down low, it even makes a brilliant diesel/boxer sound. CVT transmission is actually remarkably good as well, help immensely by the engine's generous torque curve.

Dislikes: Extremely rattly when cold – the neighbours will wonder who has started a tractor on winter mornings…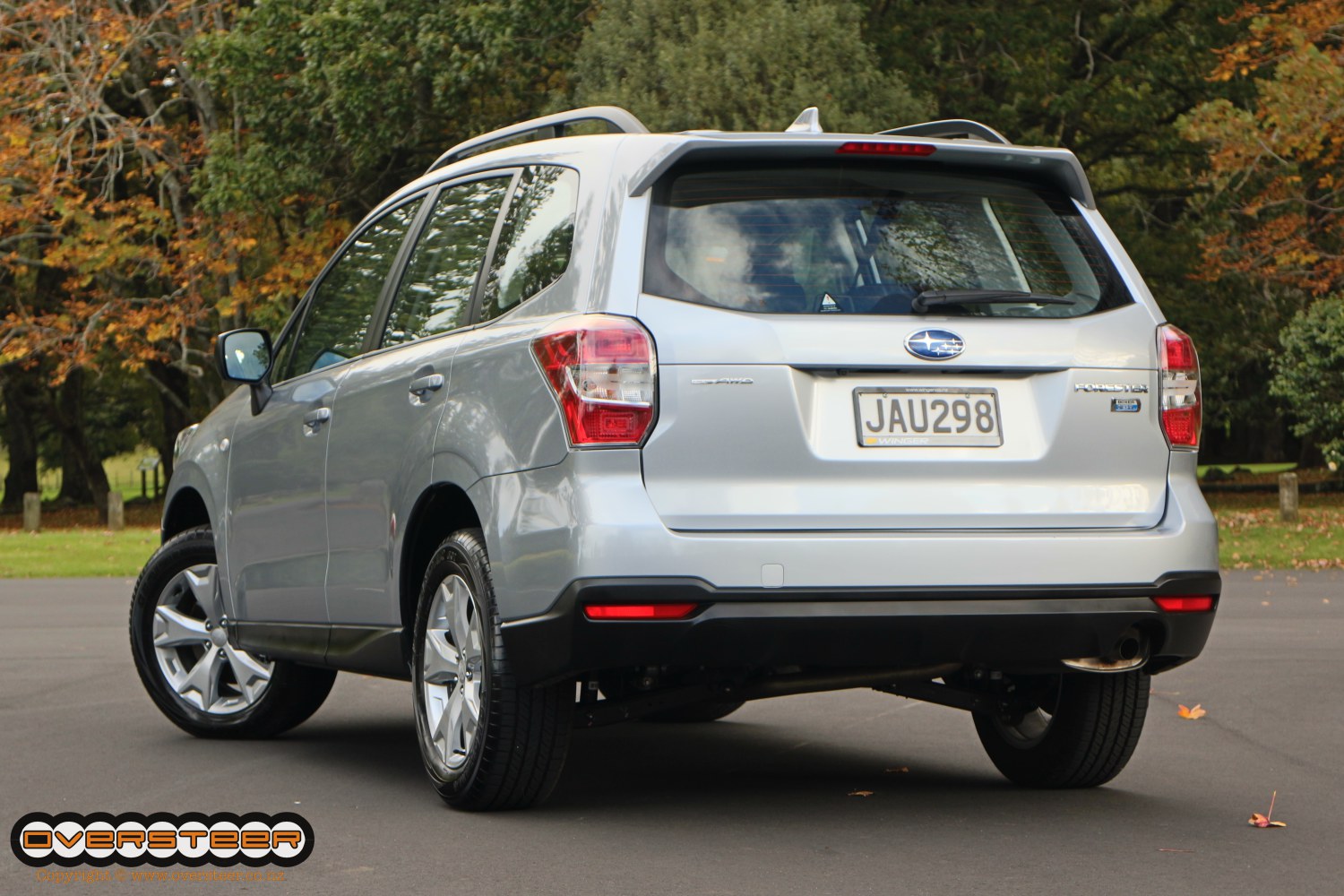 On the road
Likes: Solidly planted and confident, the Forester is a remarkably reassuring car to drive in any way in any conditions. The ride is compliant, but never uncontrolled, while handling is better than could be expected of a tall SUV-style vehicle. The strong diesel engine pulls everything along at a nicely brisk rate as well.

Dislikes: Not a lot!
Verdict
The addition of an automatic transmission to the diesel Forester is an absolute blessing for Subaru – the diesel engine works fantastically well with the continuously variable transmission, and Subaru's continued tweaks to a transmission we initially hated (and in a lot of cases still do) has transformed it into something that we almost love.
While the Forester has aged well (in a visual sense) the diesel does feel somewhat stripped out in comparison to other Subarus. And while it is available on higher spec cars, driving a Subaru without EyeSight just doesn't feel as satisfying. Not that that is a criticism of the Forester diesel, just a sign of how damn good the Subaru radar/collision avoidance system actually is.
The Forester is a satisfyingly solid and reassuring vehicle that offers tons of space and convenience in a surprisingly compact package. The addition of an automatic transmission to the excellent diesel engine has only made it even better.
PRICE (incl. GST/excl. on road costs): $46,990
PRICE AS TESTED: $46,990
ENGINE: 2.0-litre horizontally-opposed 4-cylinder diesel turbo
TRANSMISSION: CVT
PERFORMANCE: 108kW/350Nm
FUEL ECONOMY: 6.3L/100km
Click here for full specifications and more information on the Subaru Forester 2.0 TD.