Every week Damien does The Good Oil column for the NZ Herald's DRIVEN magazine – here are a few highlights from the latest one, with a link to the entire thing!
Holy Bank Account Batman!
Got a lazy $8 million lying around doing nothing? Well then, could The Good Oil have a loan? Because the original 1966 TV Batmobile is up for sale again!
Covered comprehensively by the Good Oil, thanks to a minor obsession with Batmobiles, the 1966 TV car' story is no doubt well known to regular readers, but that ain't gonna stop us reminding you.
Beginning life as the Lincoln Futura show car built by Ford in 1955, the hand-built concept also appeared in the movie "It Started With a Kiss" starring Debbie Reynolds. Although it cost a then-remarkable US$250,000 to build, Ford sold the Futura to Hollywood custom car builder George Barris for one dollar.
In 1965, when Barris was asked if he could build a Batmobile for the upcoming television show in just three weeks, he commissioned Bill Cushenberry to modify the Futura, slapped a now-iconic paint job on it, and a legend was born!
The car featured prominently through the show's three year run and, while he would build three more replicas, Barris retained ownership of the original until 2013 when it was sold at auction for US$4.6 million (NZ$7.0 million).
The Batmobile is currently on display and for sale at the Barret-Jackson showroom in Scottsdale, Arizona with an asking price of US$5 million (NZ$7.68 million).
An absolute bargain when you consider it comes with a nose-mounted cable cutter, Bat-Ray Projector, Batcomputer, Detect-a-Scope, smoke screen, oil squirter, nail spreader, battering ram and, of course, there are the dual parachutes—activated by the Bat-Turn Lever—when immediate 180-degree direction changes are required. At least, it did on the TV series…
Fiat heads to the dark side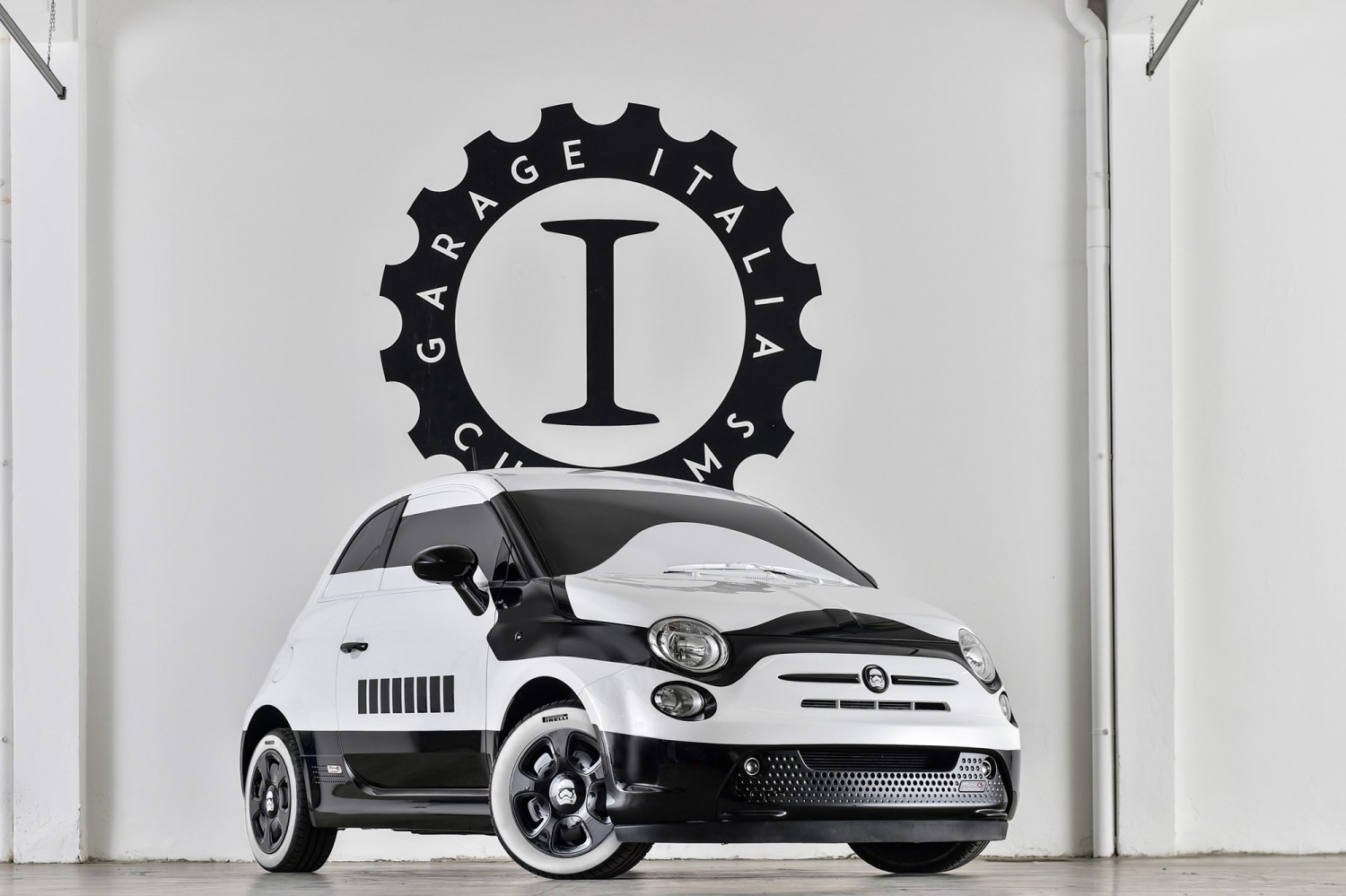 You may have heard that there is a new Star Wars movie coming out soon, so that means only one thing – car manufacturers desperately trying to buy into the massive hype generated by a science fiction movie that features absolutely no cars buy producing themed cars.
This time around it is Fiat that is getting in on the long time ago, in a galaxy far away action as it unveils a 500e painted up as a Stormtrooper. Which, if you think about it, makes perfect sense, after all, the 500 and a Stormtrooper's helmet are almost EXACTLY the same shape!
Anyway, the 500e Stormtrooper is, understandably, entirely black and white (including those rather awesome white-wall tyres) with the windscreen and side windows wrapped to bring out the immediately recognisable visor and helmet of the First Order Stormtrooper. Inside, everything is in black and white as well, with custom front and rear seats upholstered in leather and Alcantara. The dashboard is painted white and features the "Star Wars" logo on it. All the details are painted in white/black lacquer, and a First Order insignia can be found on the two-tone leather-wrapped steering wheel.
Utterly impractical, probably almost impossibly to see properly out of and we love it!
Number crunching
6 Movies
The number of Star Wars movies there have been so far.
4.4 billion US dollars
The amount of money all Star Wars movies have grossed at the box office.
10 Academy Awards
The six films have been nominated for 25 Academy Awards in total, winning 10.
0 Cars
There are no cars in Star Wars. None whatsoever.