A few years back Nissan put a Juke on tracks – probably just for a laugh – then it went and followed that up last year by slapping a set of American Track Truck Inc. Dominator Tracks (it's worth clicking on the link…) under a one-off Rogue show car (we know the Rogue as the X-Trail here) to create the wonderfully bonkers Trail Warrior.
Now, because they can clearly get away with anything, they have done it to a 370Z. And a convertible one, because why the hell not?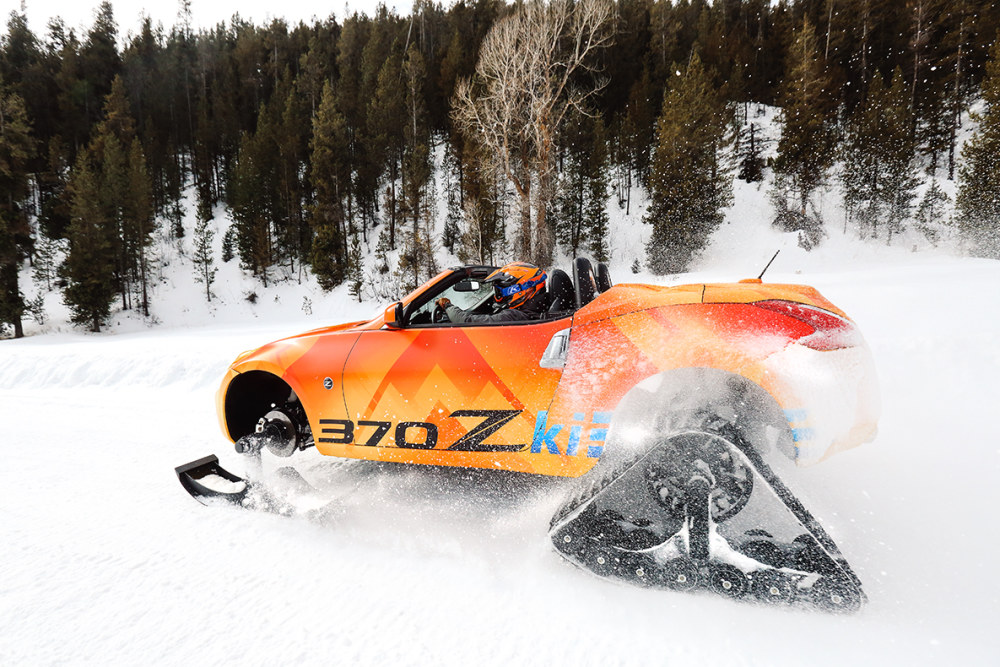 Anyway, the 370Zki (370 ski, geddit?) gets the Dominator tracks at the rear and a set of skis (also designed and supplied by ATT) at the front for maximum silliness.
To make room for the rear tracks, the entire drivetrain was first removed from the 370Z Roadster and a custom lift kit was designed and engineered, lifting the vehicle 76mm.
Next came fabrication of custom mountings for the rear suspension springs and 76mm custom spacers to mount the snow tracks to the wheel hubs.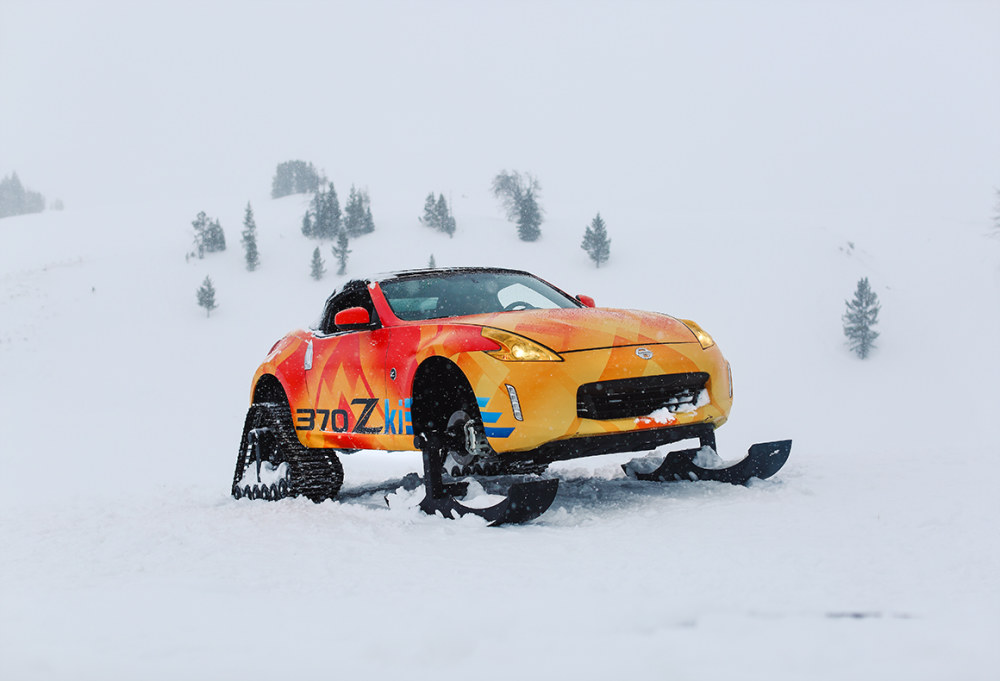 The factory brakes were retained but the brake lines had to be rerouted and the exhaust system was modified to fit under the vehicle. The rear wheel wells were also modified for clearance of the 1.2 metre-long snow tracks.
In front, the suspension was modified to accommodate the new ride height, and adaptors were made to allow the appropriate travel and rotation for the front skis and mounted with spacers to the stock wheel hubs.
The engine and transmission also had to be custom-mounted and a front skid plate fabricated to prevent damage during snow excursions.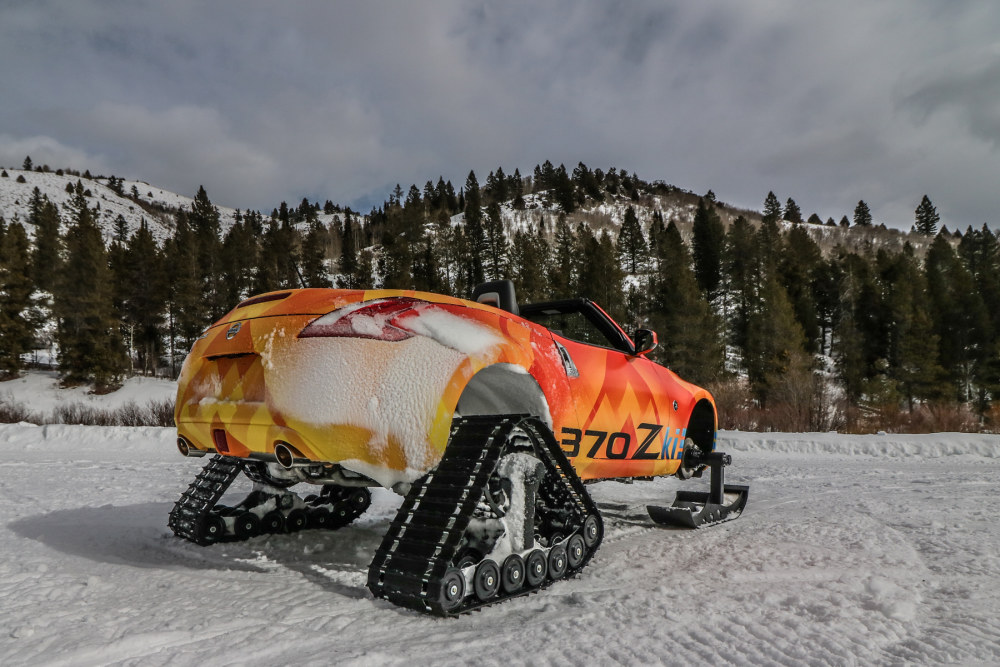 By comparison, the cosmetic part of the conversion was relatively easy. The custom body wrap was created and applied by Icon Image Graphics and the headlights were tinted yellow to resemble ski goggles, because, again, why the hell not?
The Nissan 370Zki makes its world debut at this week's 2018 Chicago Auto Show.
"The Nissan 370Zki continues our recent tradition of bringing imaginative winter vehicle concepts to the Chicago Auto Show," said Michael Bunce, vice president, Product Planning, Nissan North America, hopefully with a straight face.
"With the Nissan Z's long heritage of motorsports competition, the 370Zki seemed like a natural combination. (We can't believe he didn't at least smirk when he said this).
"Prior to its debut here in Chicago, we put the 370Zki through its paces on the slopes in Wyoming where its performance heritage really came through."
The 370Zki is completely and unapologetically pointlessly silly. And we are SO happy that there are car companies still willing to be so silly for no real reason!