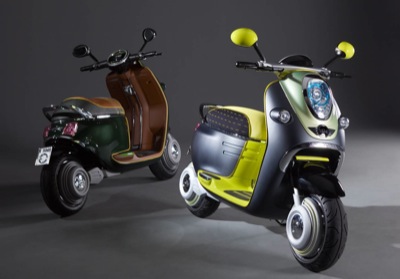 "Would you buy a Mini-branded electric scooter?" was the question lobbed at Oversteer when the press release announcing just that possibility landed in our inbox the other day.
"Dear God NO!" was the reply. Which is actually just the standard reply to any scooter-based questions, so rightfully applied here too. Until we wrapped our eyes around the rather cool-looking little beast in these pictures, that is…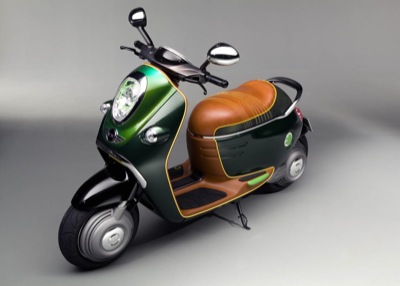 Forget the self-consciously day-glo look of the two-seater in these pics and take in the retro-brilliance of the single-seater (although, to be honest, we'll be buggered if we can spot much difference in the seating capacity…) and you will see what we mean.
In an age when Mini's car product is becoming increasingly non-mini, the scooter is all kind of Mini-appropriate compactness draped with more Mini styling cues than should be possible or legal. But it works brilliantly. From the awesomely chrome wing mirrors down to the twin taillights, the Mini Scooter E (named after the electric Mini E launched a while back) is pretty much what you would expect a two-wheeled, electric version of a Mini to look like.
Driven by an electric motor conveniently jammed inside the rear wheel and powered by a lithium-ion battery, the Mini Scooter E is recharged by a 5-metre retractable cord that can be plugged into any domestic power outlet. On a side note; the rear wheel that the electric motor is jammed in is 11 inches in diameter, which we are assuming is a coincidence, rather than a bitterly ironic comment on the fact that the wheels on the original Mini car were only 10 inches…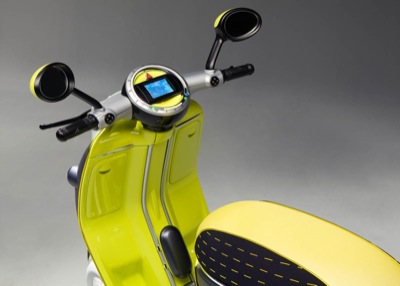 While officially only a concept at this stage, it would seem pretty unlikely that BMW wouldn't go ahead with this one. After all, with all the expected modern lifestyle appendages boasted by a product from the BMW family, like smart phone (read: iPhone) integration and the ability to spend an obscene amount of money on customisation, the Mini Scooter E would no doubt prove immensely popular among young, trendy, style-conscious hipsters who care almost as much about the environment as they do about the way the look (I didn't say twats…).
But despite that, it's still pretty cool.
Cool enough to get us over our pathological hatred of all things scooter? Probably not, but put it this way; we almost certainly wouldn't run down someone riding one of these…