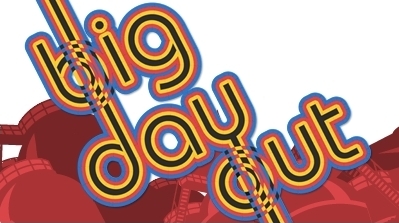 Crank it up to eleven, because Rock is back at the Big Day Out for 2011!
The first announcement has been made confirming some of the line up for Big Day Out 2011 and the big news is that the Big Day Out has decided to rock again with the inclusion of some heavyweight heavyness from the likes of the Deftones, Tool, Shihad, Rammstein and, most awesomely of all, the return of Iggy Pop and the Stooges!
This is the full line up so far (click on the names for a taste of the bands live!):
Edward Sharpe and the Magnetic Zeros
Bloody Beetroots Death Crew 77
Another announcement is set to be made later this year, so it remains to be seen if any of the other rumoured headliners – such as Soundgarden, Weezer, Hole, Blink182 and the Stone Temple Pilots – will put in an appearance.
Probably not. But you have to say, looking at the line up so far, you would be very hard to please indeed if you felt the need to complain about it…
Tickets go on sale in a week's time (October the 8th) and have risen in price a wee bit, but at $150 a shot still represent almost ridiculously good value for money. Especially if you are a rock fan.