It's been a long time coming – and a hell of a lot of late nights – but here it is: the new-look OVERSTEER! Along with the new look, we have also tweaked the way we do things on the site with a growing emphasis on small, quick articles, links, videos and audio, as well as our usual Road Tests and First Drives. Over the coming months we will be tweaking the site further, so we would love to hear what you think! Feel free to let us know what you like and don't like ...
With his Skoda Fabia rally car repaired following a rough start to Rally Australia, Hayden Paddon attacked ...
Yesterday we bought you the new Peugeot/Red Bull TVC, today we have an equally brilliant "behind the scenes" look at how the commercial was made. Check it out below!
Peugeot NZ has teamed up with Red Bull and 19-year old BMX rider Jaden Leeming in a collaborative marketing campaign that has resulted in one hell of a video… The 90 second clip, that features the 19-year old Leeming facing off against the new Peugeot 208 GTI in a series of increasingly spectacular stunts, will be aired as a 15 or 30 second TV commercial but we know you would prefer the whole thing, so here it is! You can also check out the gallery of awesome photos from the video ...
We realise things have been a bit quiet around OVERSTEER just lately, but that is because we are frantically working ...
Happy Friday! To celebrate the great achievement of making it through another week, here is a bunch of the best of the worst burnout attempts currently on the interweb tubes. Enjoy! ...
Shouldn't probably laugh at this, but… ha ha ha!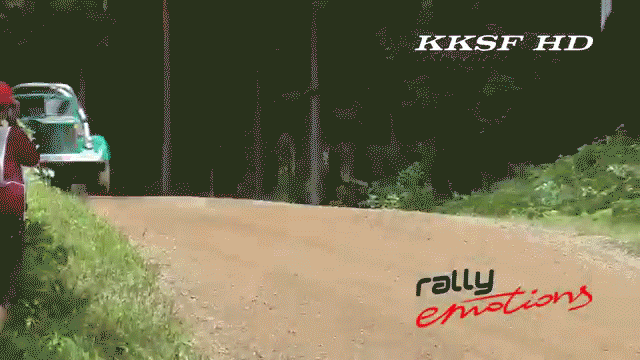 The GIF is awesome enough, but check out the on-board video of this Soviet-era GAZ truck competing in the Rally of Estonia! Note at about the 1.45 mark he drives off the road, but instead of crashing into the trees, simply drives over them. That is the way to rally…