Renault recently launched the all-electric Zoe and Kangoo ZE Maxi in New Zealand, and while it was at it decided to bring in an example of the quirky Twizy, but before you get too excited, it's only for "promotional purposes". At this stage, at least.
Technically a "quadracycle" the tiny Twizy takes just over two hours to charge, will travel 69km on a full charge and has a top speed of 80km/h, so if it does get certified for local roads – as the local distributor is looking into – it will only be for "certain" roads.
We were lucky enough to have a quick play ion the Twizy around the car park and it was an interesting experience – the distinct lack of windows means more of a scooter/motorcycle approach to the idea of using a Twizy on a daily basis is required.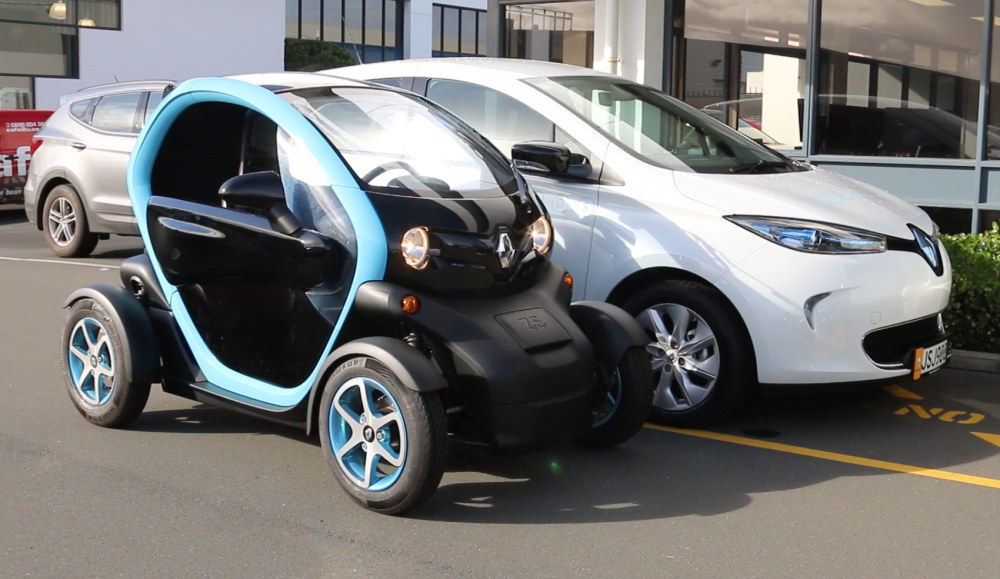 Off the mark it isn't actually as brisk as most other electric vehicles we have driven, but still scoots along at a decent rate. The steering is relatively slow and the materials used in the cabin could only be described as "flimsy", but build quality is good.
The central seating position is brilliant, with superb visibility – as should really be expected. The impossibly light scissor doors are utterly brilliant as well…
The Twizy certainly attracted attention and is a remarkably fun form of transport . It is one we would love too spend more time with and see as a regular user of our roads. Well, our inner-city roads, at least. Maybe not the main roads…
On a more conventional note, we also had a brief drive in both the Zoe hatch and the Kangoo ZE Maxi van.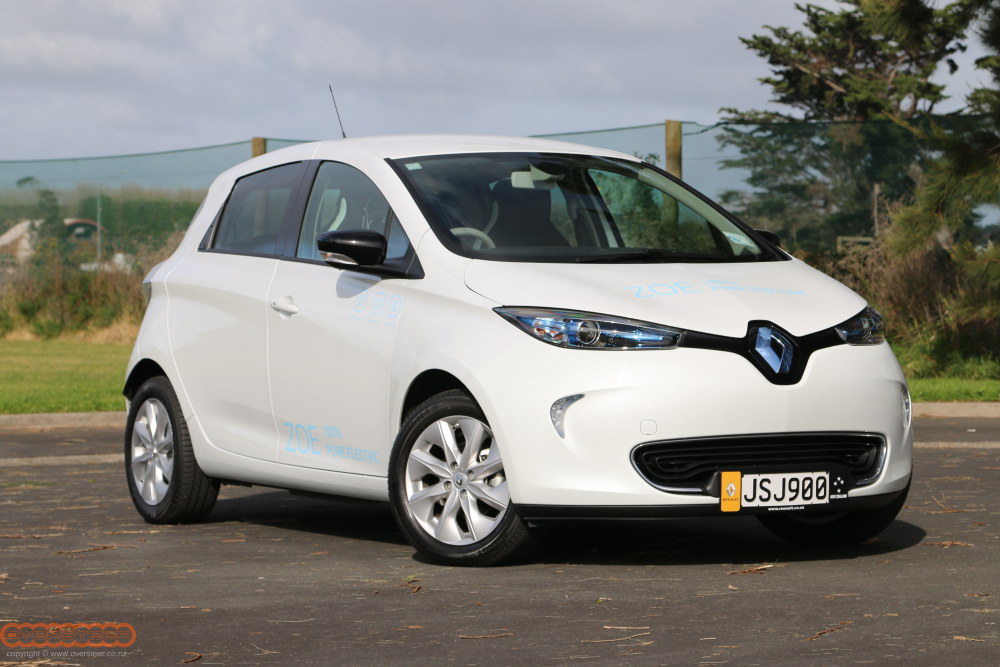 While both are pure electric vehicles (with no range extending petrol engine involved), they come at the EV thing from quite different directions.
The Zoe is a purpose-built EV, with no models available with a conventional internal combustion engine, while the Kangoo, ion the other hand, is a standard Renault van with an electric drivetrain in place of them petrol variant – it even still has a petrol flap, albeit with a blanked off panel behind it!
They are quite different to drive too, with the Zoe being surprisingly slow off the line, but brisk and nimble once up to speed.
Out on the open road, the Zoe is quite fun to throw around the twisty bits – thanks to the traditional EV low centre of gravity – with a delightful ability to change directions quickly and without drama.
The Kangoo ZE, on the other hand, is far more city-oriented. Considerably slower than the Zoe at open road speeds, it also boast far more aggressive energy regeneration from its electric motor. This means that Kangoo ZE is more like the BMW i3 and, well, an electric golf cart to drive, in that one-pedal driving is actually possible a lot go the time.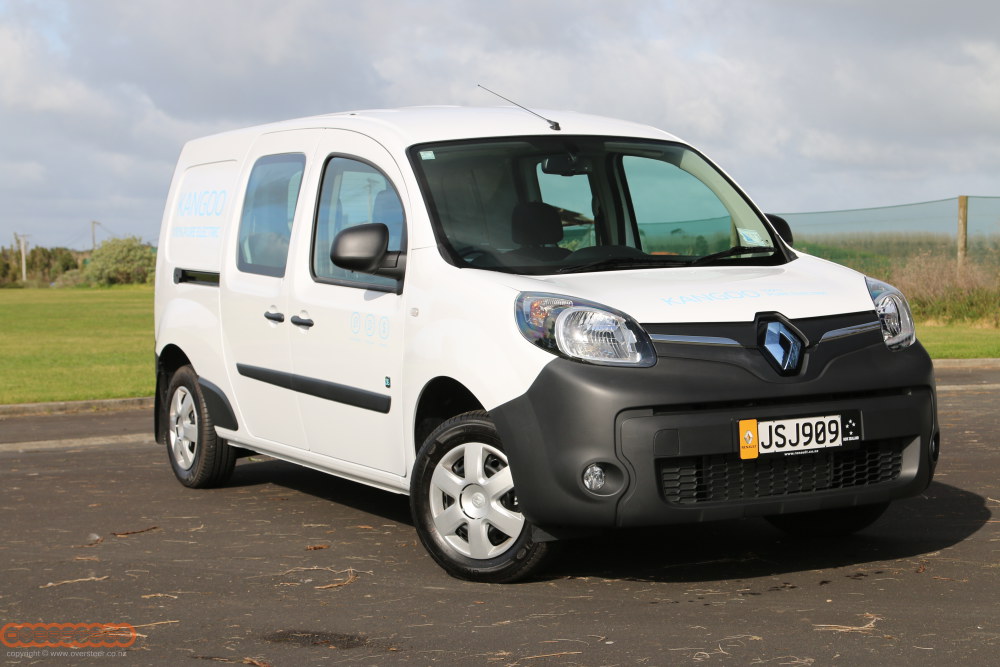 Lifting off the throttle in the Kangoo ZE sees the little van slow drastically, like gently touching the brake in a conventional car, while leaving your foot off the throttle will quickly see it come to a halt.
The Zoe is far more like a conventional car in this regard, with a far less aggressive approach to energy regeneration.
Both cars feature an "Eco" button that both increases energy recovery and cripples performance, so is probably best ignored.
The Kangoo is available in two forms locally, with the standard van costing $74,990 and the rather brilliant five seater Crew Van (where a fully flat-folding second row of seats is added) costing $77,990.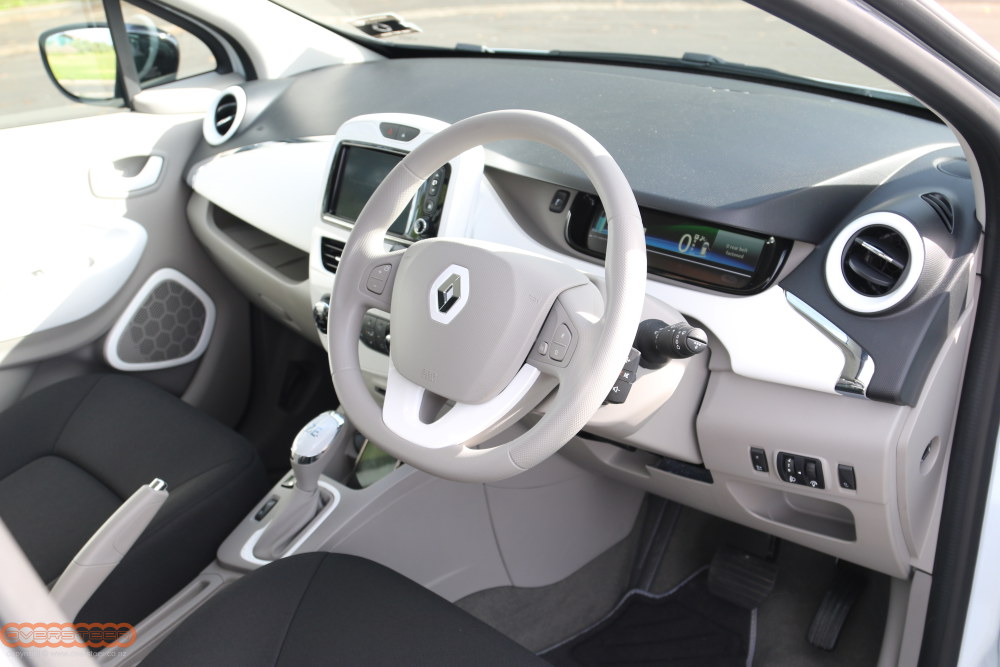 The Zoe lands as a single model (with a more sober interior than the glossy white-highlighted version in the pics!) and costs $74,990.
Which is the Zoe – and to a lesser extent the Kangoo ZE's – biggest downside at this stage.
The Zoe is cute, fun and a perfect blend of familiarity and futuristic, but it does cost almost as much as a BMW i3, without that car's premium feel or badge. It doesn't exactly offer much more than a Nissan Leaf (which, when available new locally, was not far off half the price), apart from looking far, far better, that is…
The Kangoo ZE, however, has the chance to make a lot of that rather large admission price back, if it is bought by businesses that do a lot of around-town miles for deliveries, etc.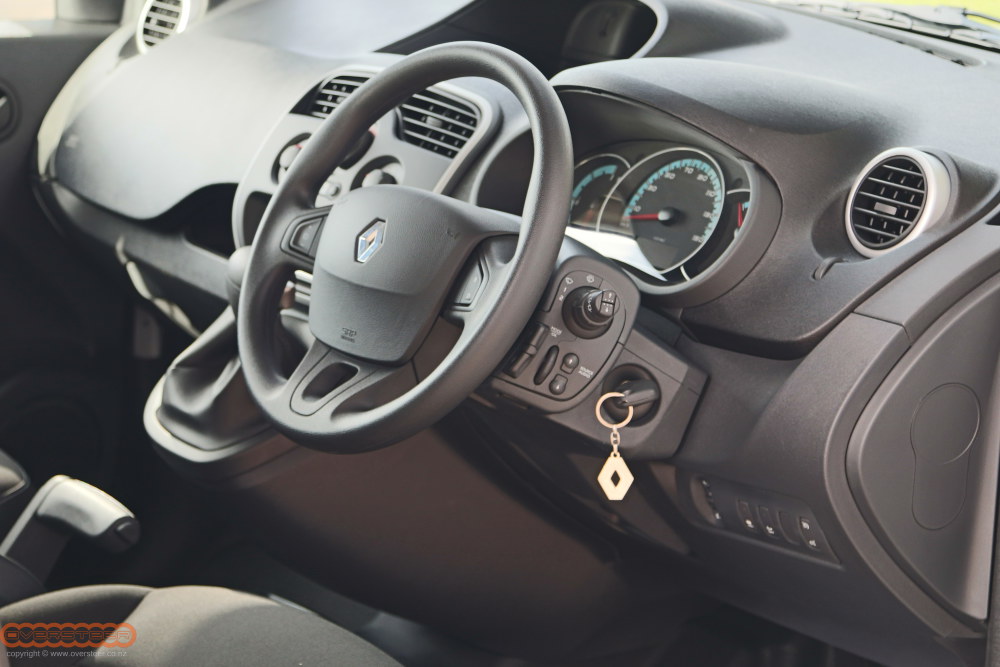 As a statement about a company's commitment to helping the planet, however, both cars shine. Perfectly suited to being short distance daily runabouts for businesses, Renault has already racked up a number of fleet sales for both with company's keen to both save fuel costs and promote their green credentials.
If the Twizy eventually joins the Zoe and Kangoo ZE on our roads, it won't exactly be cheap either – probably around $30K – but will again offer an intriguing option for daily city motoring.
While the prices may not exactly help make electric motoring more appealing to the masses, it has to start somewhere. After all, there are enough of us who will pay way more than $1,000 for the latest phone when $100 ones are available…
Check out the full specs for the Renault Zoe EV here – Renault Zoe brochure
Check out the full specs for the Renault Kangoo ZE Maxi here – Renault Kangoo ZE Maxi specs