What is it?
Well, that's a tricky one. Sort of.
On one hand Audi's new small SUV crossover slots in numerically below the Q3, but then on the other hand it is hardly any smaller dimensionally than its "larger" sibling.
That is because when the Q2 was conceived it was supposed to be an A1-based baby SUV, but it grew quite a bit in the years between its appearance as a concept and the production reality, leaving it more of a sporty, customisable alternative to a Q3.
With a whole host of options and customisable features available on both the inside and outside, the Q2 can be optioned up as essentially a slightly larger A3, with an almost conventional hatch appearance, right through to a wildly extroverted baby SUV that is way sportier and in-yer-face than a Q3.
Make sense? No? Don't worry, it actually does.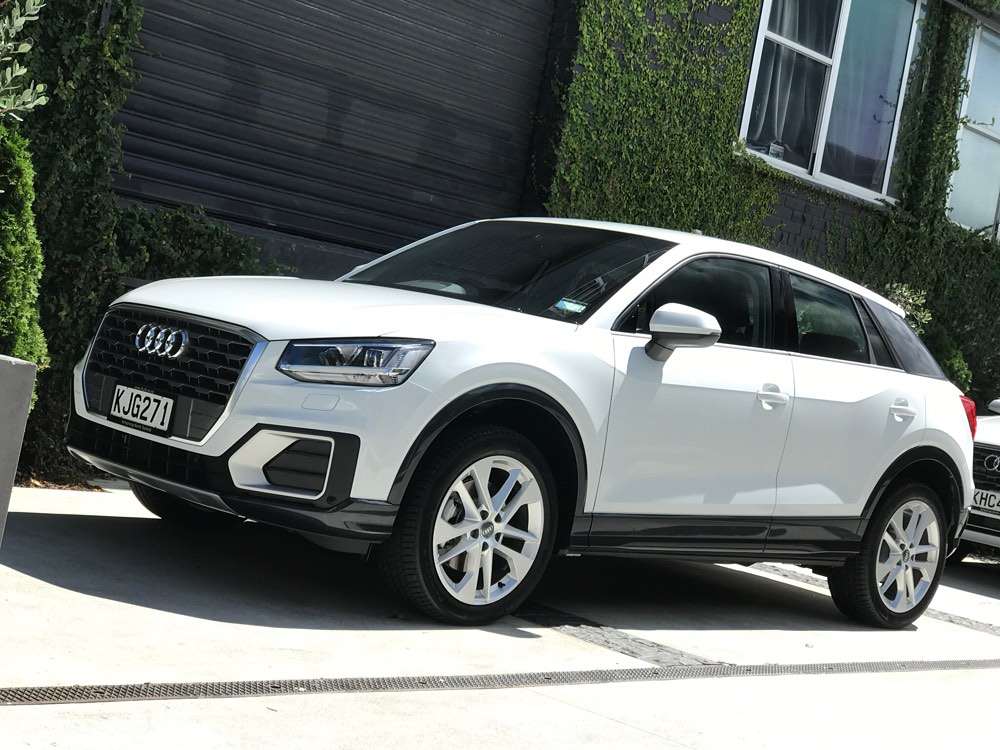 How much does it cost?
At the moment the Q2 is only available as a single highly-equipped 2WD 1.4 TFSI model that costs $54,500.
A 2.0-litre AWD model will appear at the end of this year.
What is its opposition?
In terms of a premium small SUV, then the Mercedes-Benz GLA and BMW X1 are the obvious competitors, but in terms of being a funky, customisable fun small SUV, then the Mini Countryman has to be directly in its sights.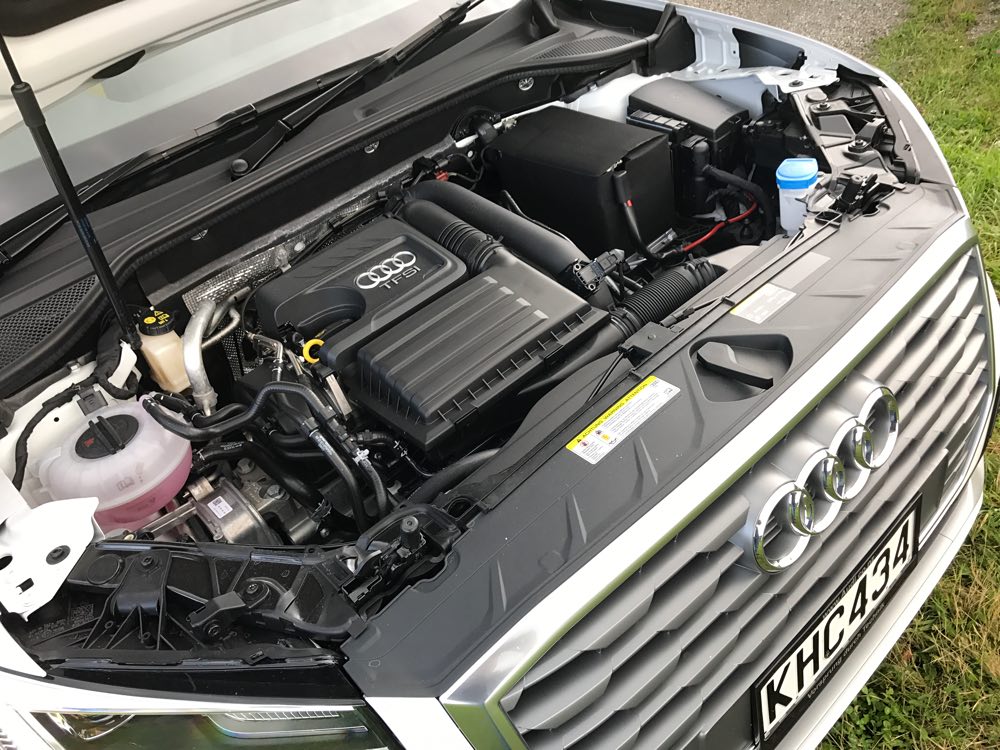 What powers it?
The Q2 packs the same 1.4-litre 4-cylinder petrol turbo engine that features right across the VW Audi Group, in this case producing 110kW of power and 250Nm of torque.
Audi claims 5.5L/100km for the Q2's combined consumption and a 0 to 100 time of 8.5 seconds.
The engine is hooked up to a seven-speed dual clutch transmission.
What's it got?
The Q2 comes standard with 18-inch alloy wheels, dual-zone climate control, cloth sports seats, LED headlights and taillights, electrically adjustable exterior mirrors, Audi Drive Select, a reversing camera with front and rear sensors, Audi's MMI infotainment system that also incorporates Android Auto and Apple CarPlay, Bluetooth phone connectivity, a power tailgate, keyless entry and start, satellite navigation, Audi Pre-sense City, Audi Side Assist and cruise control with a speed limiter function.
Options include the $4,500 S line style package that adds an exterior pack, a different design of 18-inch alloy wheel, a flat-bottomed sport steering wheel and LED interior lighting.
The $3,500 Leather Package adds, rather in surprisingly, leather upholstery, while the $3,500 Technology Package adds, equally unsurprisingly, technology in the form of Audi's neat 12-inch "virtual cockpit" screen in place of traditional instruments and the Navigation Plus system.
The $3,000 Driver Assistance Package adds adaptive cruise control, park assist, lane assist and automatic high beam control.
In terms of customisation there are a range of optional alloy wheels, while the buyer can also choose from a range of C-pillar "blade" colours, as well as the black styling package that adds a high gloss black grille and front and rear bumpers, or the Contrast Paint that brings that more SUV-ish look by finishing the wheel, the sills and others exterior features in Manhatten Grey (almost black).
With 11 body colours, 5 blade colours and the contrast finish or S line pack, the possible combinations are almost endless…
And then we head inside the Q2's cabin where things are almost as wildly customisable. The standard trim highlights are brushed aluminium, but anodised red or yellow finish can be optioned, along with LED inlays that light up.
Then there's the rest of the options, like a panoramic sunroof and everything else. Look, here's a link to the Q2 on Audi's website…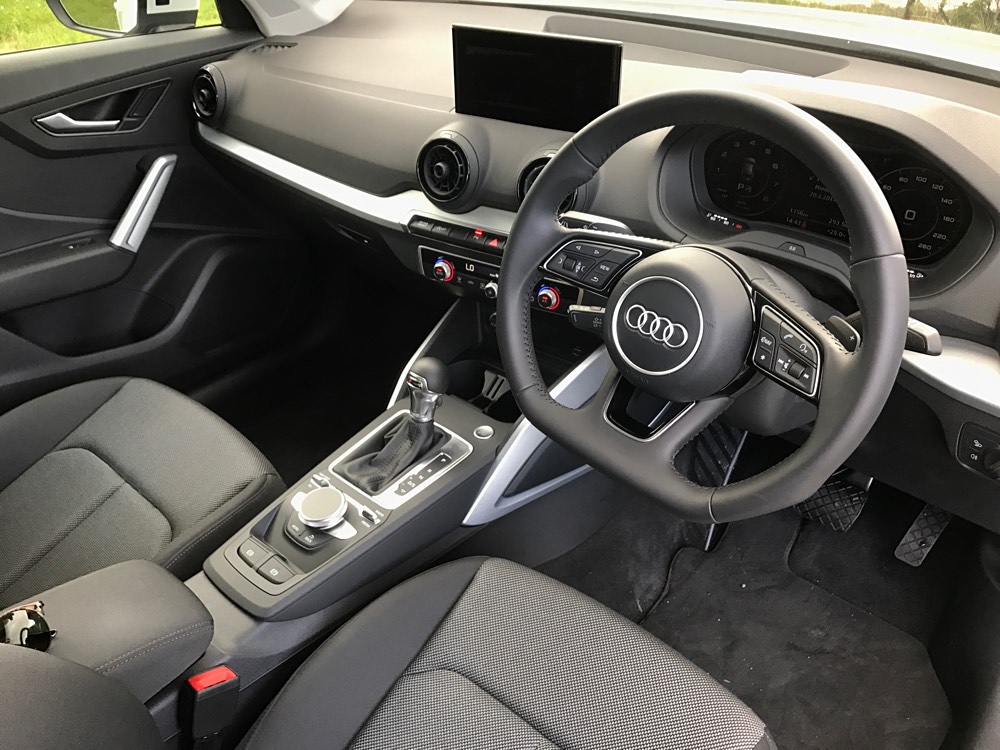 What's good about it?
When I said at the start that this was more of a sporty alternative to a Q3, I wasn't being sarcastic. Yes, I know it is hard to tell sometimes…
But the Q2 is surprisingly sporty, with a firm, but settled ride and minimal body roll. The steering is nicely weighted and accurate, while the chassis is noticeably more athletic than even the A3.
The range of customisable options are excellent and when you go completely over the top with it, it still looks good.
Audi's new, more angular styling direction is fantastic, with all sorts of interesting lines happening on the Q2.
The interior is of a typically high quality for an Audi and is instantly familiar.
What's not so good?
You really do need to start throwing a few options at it to get it looking like anything other than a slightly taller, more angular A3 though.
Without any of the interior colour options, it is very bland and monochromatic in there, and the use of the MMI dial to control Apple CarPlay and Android Auto still feels clunky and unintuitive.
While the super smooth 1.4 is a lovely little engine, it doesn't quite have the grunt to push the Q2 along in a satisfying manner, particularly when passing.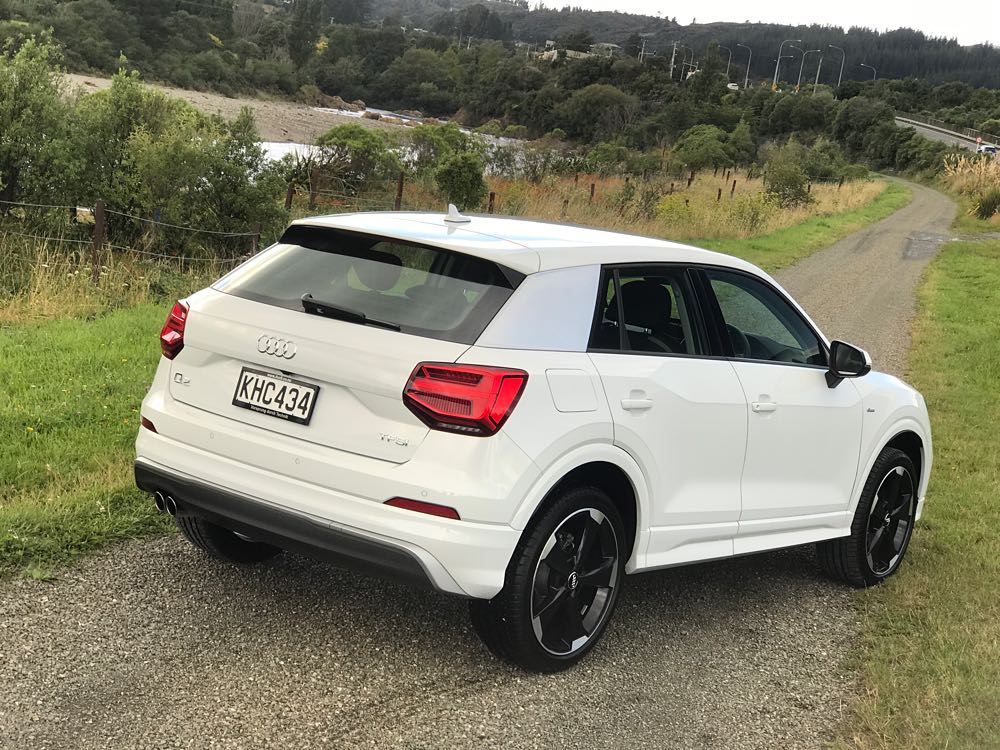 First impressions?
It's difficult to know how things are going to go when Audi launches a new car – sometimes your expectations are high, only to be dashed by dull steering, forgettable looks or uninvolving dynamics, but thankfully the Q2 is one of those other Audis.
You know, the ones you are kind of expecting to maybe be a bit average, but surprises you by being involving, interesting and actually fun.
It looks great, can look utterly fantastic, has a nice interior that can also be a brilliantly wild interior and is satisfying to throw through a corner.
It is also one of those very rare things; an Audi with a big personality. It certainly brings a bit of Mini-Iike cheeriness to the oh-so-serious Audi range, providing you get adventurous with the colour combinations that is.
While the engine could do with a bit more power, it is certainly more than acceptable around town. And if it really is an issue, then the 2.0-litre quattro version will sort that nicely when it arrives.
Practical (although not quite as practical as a Q3), attractive and fun (way more fun than a Q3), the Q2 is a surprising, cheerful and high quality little package. Except it's not that little.