Now, we here at OVERSTEER love it when car manufacturers come over all silly and adventurous and release a production car that looks like it should be a concept. It doesn't always work (think Pontiac Aztek, although Walter White briefly made it cool...), but when it does, it is brilliant (Fiat Multipla, or more recently, the Nissan Juke).
And the Citroen C4 Cactus is one of those cars. Right down to the memorably silly name.
We checked it out to see if we would love it.
Hell… who are we kidding – we loved it the first time we saw it. It could have driven like a bucket of sick balanced on a roller skate and we would still probably love it. Fortunately it drives far better than that…
What is it?
Who the hell knows? It is a bit SUV-ish, slightly Crossover-y, more than a little traditional small hatch-like and very, very French.
Now, normally when you accuse a car of being "French" that means it has a great ride, a dash layout that is such an ergonomic nightmare that it hurts you brain just looking at it and a transmission that you really wish was human, just so you could punch it repeatedly in the back of the head for being so annoying.
But in the case of the Cactus, calling it French is an absolute compliment – it is the vehicular equivalent Louvre glass pyramid, the McDonalds on the Champs-Elysées or any of the numerous ancient buildings with some weirdly fantastic and unrelentingly modern artwork or structure stuck beside, on top of or in in the middle of it.
Aside from surrendering, this is what the French are best at – they not only treasure and preserve the past, they absorb it into the present and push it into the future. And that is exactly what the C4 Cactus is.
It is utterly unlike the 2CV in every single aspect of its being, yet it is compelling reminiscent of it.
While a lot of this may well be due to its brilliantly minimalistic nature (particularly the interior), the fact that it is a car that is almost impossible to fit into a neat and tidy segment or buyer demographic that makes it particularly 2CV-ish.
The C4 Cactus comes to New Zealand in two forms, but as a single specification.
The diesel version is available now and packs a 68kW/230Nm 1.6-litre 4-cylinder diesel engine, hooked up to a six-speed single-clutch automated manual transmission, While the petrol version arrives in the middle of the year and features a 81kW/205Nm 1.2-litre 3-cylinder petrol engine hooked up to a 5-speed manual transmission.
Both engine/transmission combos come standard with 17-inch alloy wheels, LED daytime running lights, electrically adjustable heated door mirrors, a leather steering wheel with a satin chrome insert, front fog lights with a cornering function, a 7-inch Touch Drive interface, Bluetooth handsfree and media streaming, tinted rear windows, automatic headlights, rain-sensing wipers, a reversing camera, rear parking sensors, satellite navigation and a six-speaker audio system with an 8GB hard drive.
The diesel costs $35,990, while the petrol will cost $33,990.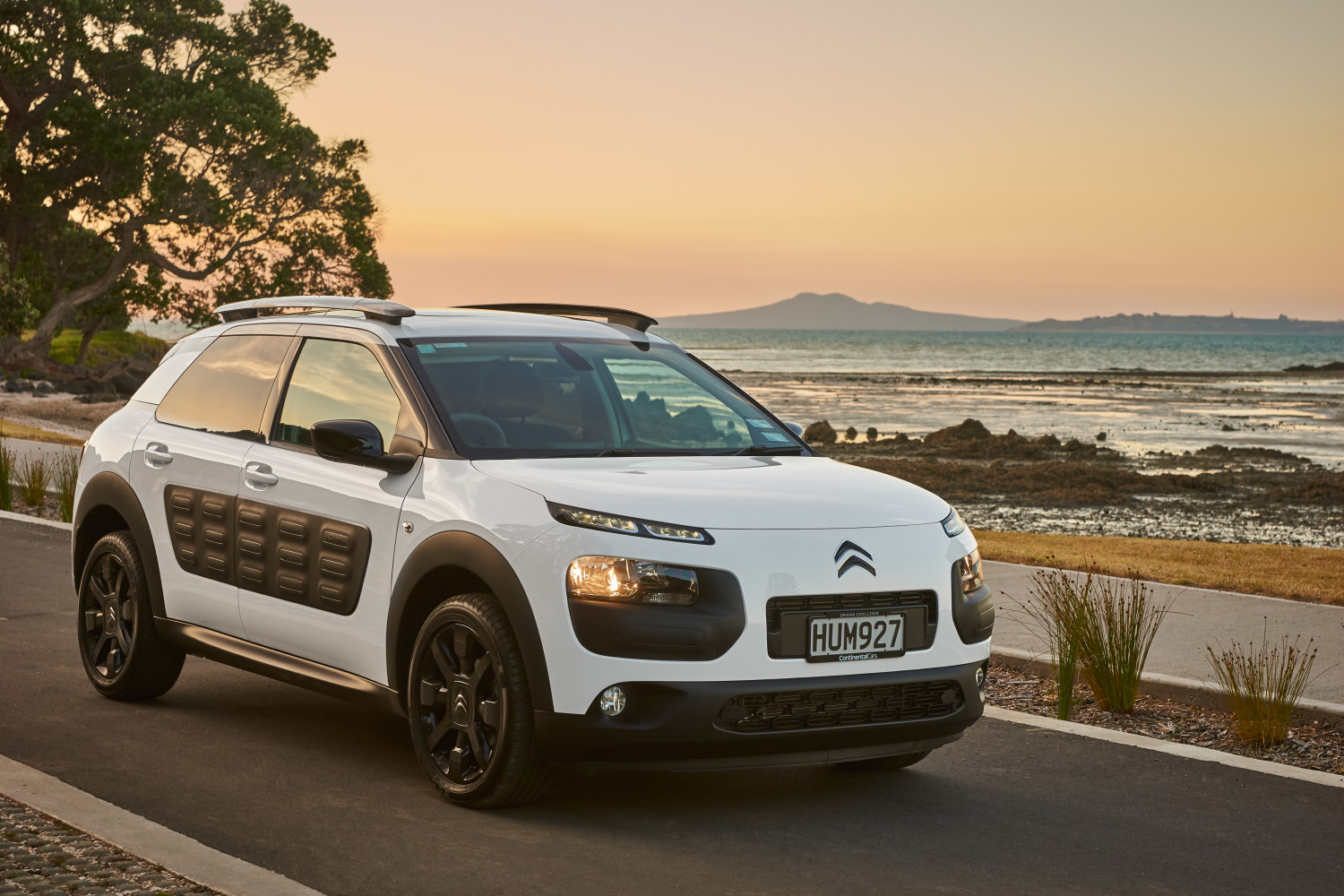 What is it like?
Different? Quirky? Practical? Minimalist? Stylish? Sensible? The C4 Cactus is actually all these things and more.
While, on paper, the diesel engines power output of just 68kW may seem, well, paltry and underpowered, it is that 230Nm of torque that you really need to take notice of – this provides the Cactus with a lovely spread of the twisty stuff that makes the absolute most of what it has. In fact, around town you would be hard-pressed to pick such a small number for its power output – it feels so much more powerful than the little number would suggest.
Another potential "on-paper" downside (and the thing that had us worried the most) was the single-clutch automated transmission. Not in any way as fast or smooth as a dual-clutch transmission, the single-clutch transmission always works best when treated like a manual and shifted manually via the steering wheel paddles, with a slight lift off the throttle when you do it.
The transmission in the Cactus also suits this approach when pushing it, but when left to its own devices is far, far smoother and pleasant than any other of this type of transmission we have experienced before. There is a slightly-longer-than-you-expect delay that is a hallmark of single-clutch shifters, but the actual shift is smooth and pleasant.
Externally the Cactus can range from wild and outrageous to almost conservative (only 'almost'), depending on how you option the paint and "Air Bumps" – the brilliant rubber bulges on the doors. Go for black with both and it almost (there's that word again) looks conservative and discrete, but go wild with one of the brighter of the ten paint colours and the four Air Bump colours (black is standard, Stone Grey, Dune and Chocolate are a $200 option) and you will certainly get noticed.
The interior is fantastically minimalist and wonderfully thought out (which is a phrase we honestly ever thought we would write about a French car…), with some brilliant little touches like the almost-bench seat in the front and the dash-top storage box that sees the passenger front airbag cleverly moved up above the windscreen. A range of colours and the option ($1,000) of partial leather is available here too.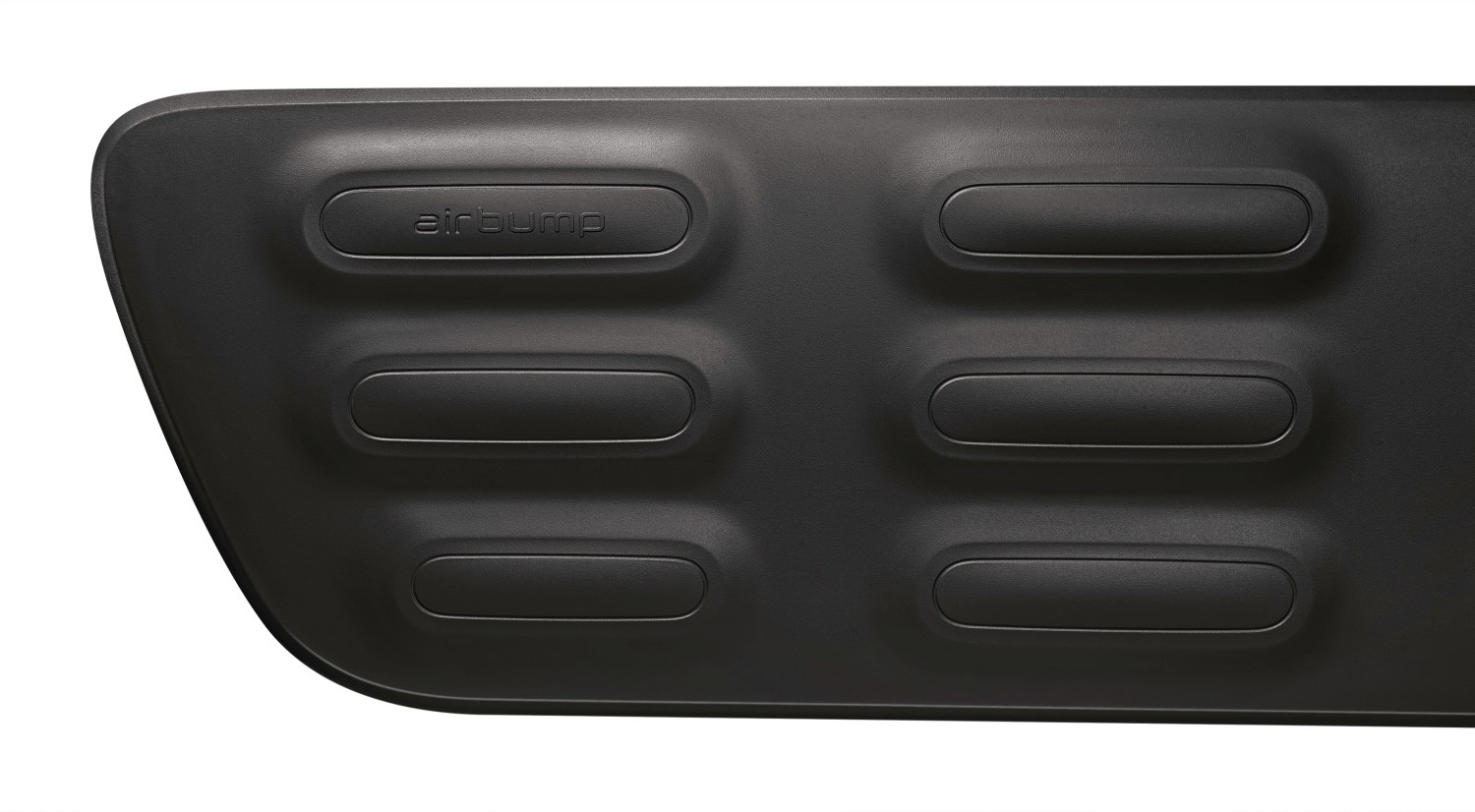 What's good about it?
The absolute best thing about the Cactus is that it is wildly distinctive, fun and slightly quirky while still managing to be practical, sensible and remarkably comfortable. Regardless of whether you consider it a small hatch, Crossover or, yes, even an SUV, the Cactus presents no real practical barriers to owning something completely different. The ride is fantastic, the engine more than capable, it is very well-priced and highly equipped and it just looks brilliant!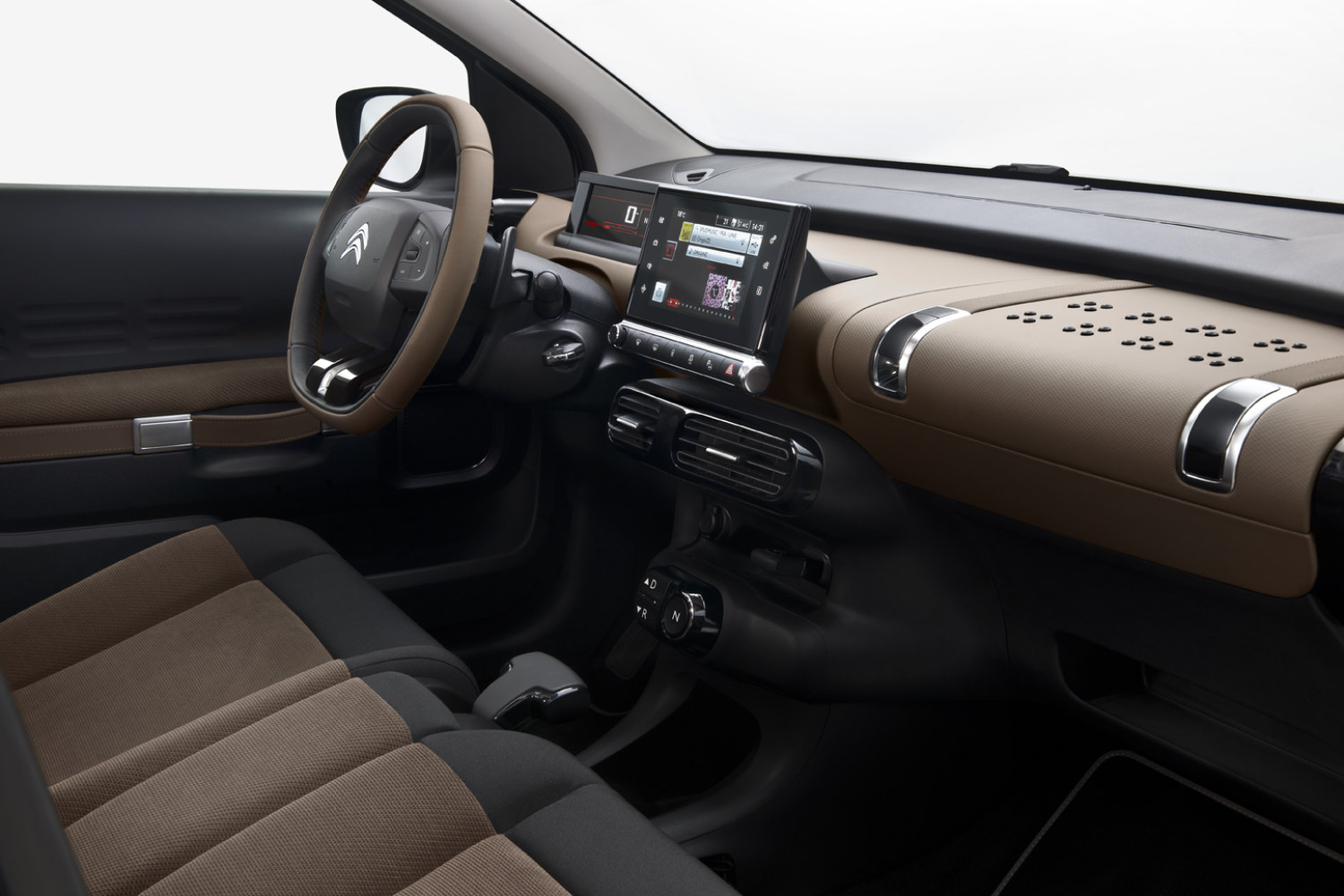 What's not so good?
The transmission, while the best we have tried of its type, still takes a little getting used too. The optional panoramic sunroof ($1,000), while very well tinted and heat-resistant, doesn't offer a blind. But that's about it really!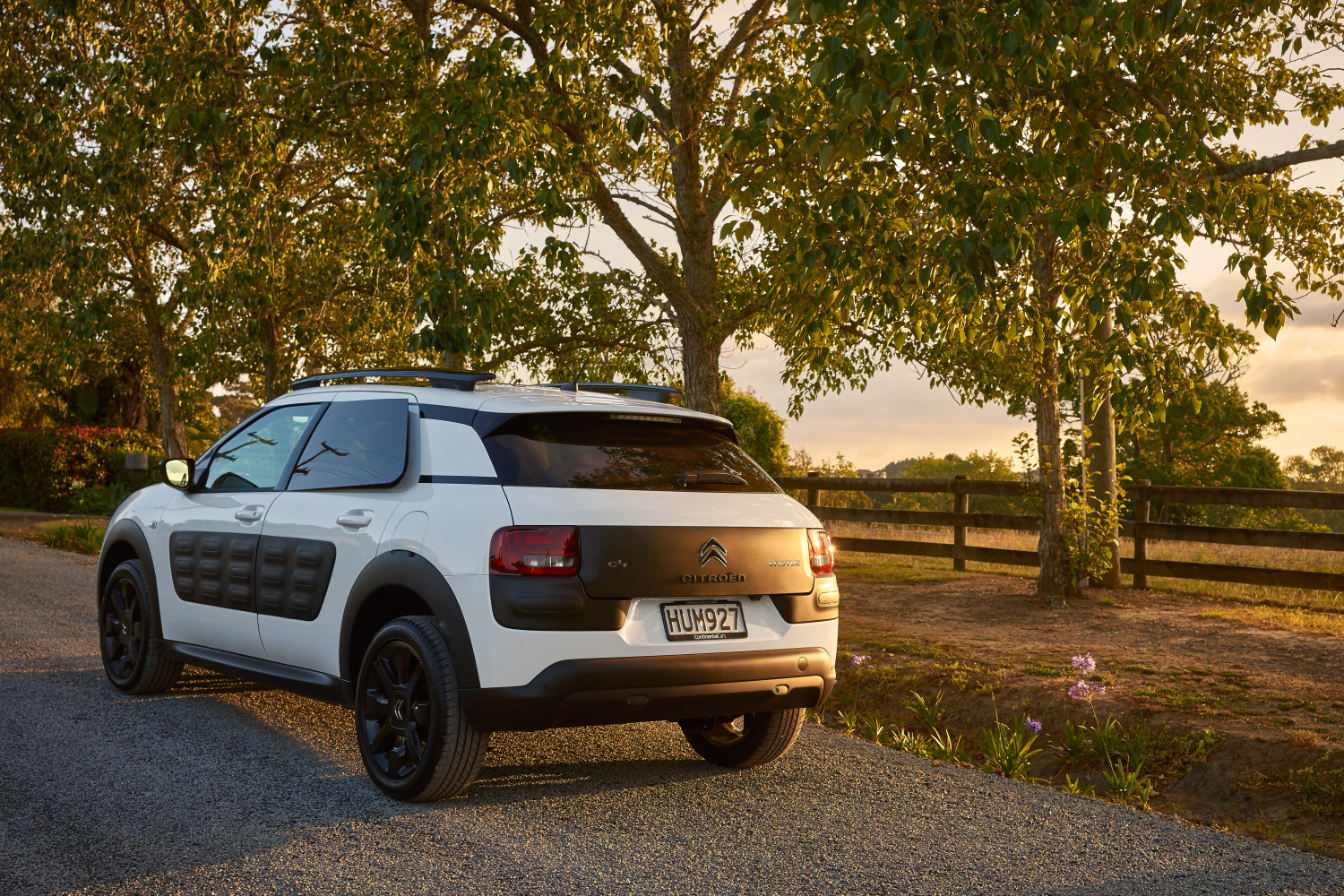 First impressions?
We went into the C4 Cactus with huge expectations and have to say we weren't disappointed.
The perfect blend of wild and sensible, the Cactus is a car that is stupidly easy to fall in love with. It has a huge personality, massive range of personalisation options and at the same time is a perfectly practical form of transport.
While we only really sampled the diesel around town and on Auckland's motorways, it proved itself to be perfectly suited to these environments. A longer test in the near future will show whether it can deal with New Zealand's back roads, but we didn't see any reason why it should have any problems there either.
The Cactus is actually a much smaller car in the metal than it appears in pictures, meaning it's not a car for hauling a large family around in, but for anyone after a small city-sized car with a huge presence, the the C4 Cactus should certainly be checked out.
Models/prices
PURETECH 110 petrol – $33,990
E-HDI 92 diesel – $35,990
Powertrain
1.2-litre inline four-cylinder petrol producing 81kW/205Nm; five-speed manual transmission; front-wheel drive, 1.6-litre inline four-cylinder diesel turbo producing 68kW/230Nm; six-speed automated manual; front-wheel drive
Fuel consumption: 4.7L/100km (petrol), 4.7L/100km (diesel)
CO2 emissions: 107g/km (petrol), 94g/km (diesel)
Safety
ANCAP/EuroNCAP rating: 4 stars
Air bags: 6
Stability control: yes
Lap/diagonal belts: 5