The words "Cougar" and "facelift" may seem to go hand in hand, along with liposuction, inadvisably tight leopard print lycra and the phrase "buy me another drink, love", but Ford has gone a bit futher than just a facelift for its cougar. Sorry, that should be Kuga.
As well as bringing their mid-size SUV's looks in line with the rest of its international SUV line up, the company has also chose to drop the somewhat disliked Kuga name, therefore making this our last chance to make jokes about medium SUVs and sexually aggressive middle-aged women. And silly spelling.
That's right, the Kuga is now called the Escape, reviving the name its predecessor wore when it was shared with Mazda, who named it Tribute.
Ford New Zealand unveiled the new Escape to local media the other day at its "pop up" showroom in Auckland's Sylvia Park mall, while also announcing the pricing and model line up for the SUV that is on sale now.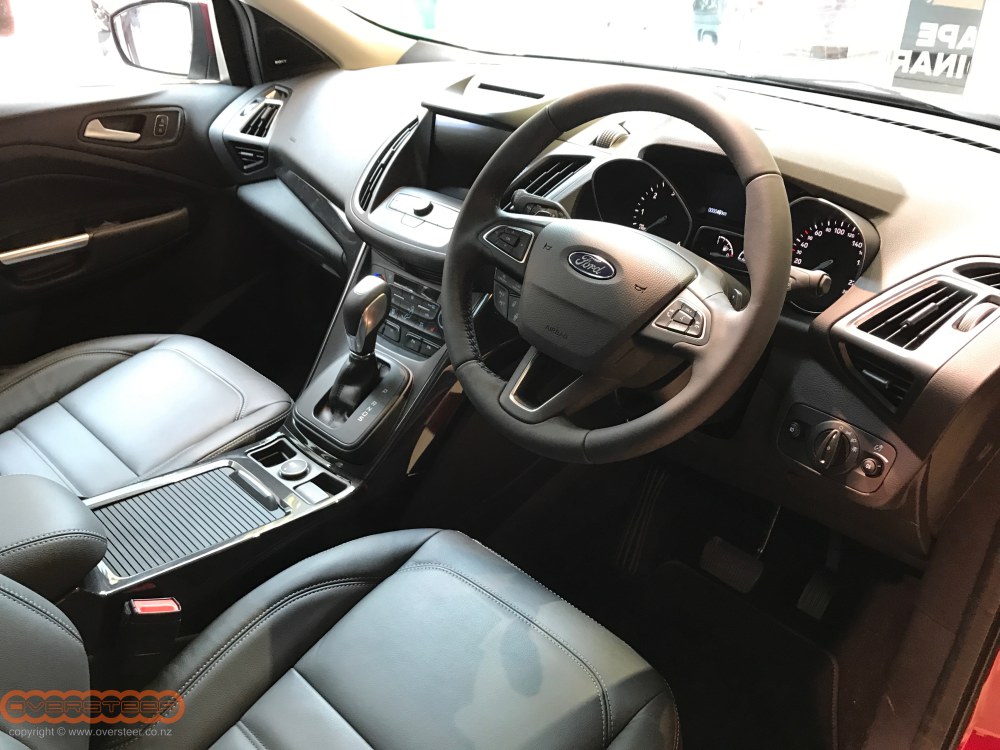 Along with the new front and rear styling, the Escape also gets a revised interior and all models now come standard with Ford's new SYNC3 infotainment system, that now includes Apple CarPlay and Android Auto.
Previously, the Kuga was only available in AWD form, but with the switch to Escape, Ford NZ has decided to bring the entry level Ambiente and mid-spec Trend to this country in FWD guise.
The Escape will come with a range of three engines, all of which are hooked up to a six-speed automatic transmission. The 1.5-litre EcoBoost four-cylinder petrol produces 134kW of power and 240Nm of torque and has a claimed fuel economy figure of 7.0L/100km for the FWD models, with 7.4 for the AWD models.
The 2.0-litre EcoBoost four-cylinder petrol packs 178kW and 345Nm, is only available in AWD form and drinks fuel at the rate of 8.6L/100km, while the 2.0-litre TDCi four-cylinder diesel produces 132kW/400Nm and has a claimed combined consumption of 5.4L/100km.
Pricing for the new Escape starts from $37,990 for the 1.5-litre Ambiente FWD and tops out at $54,990 for the 2.0-litre diesel Titanium AWD.