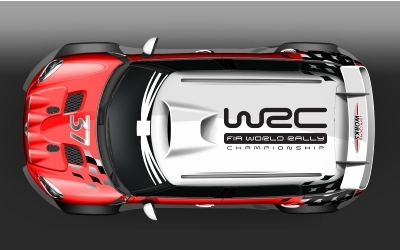 Okay, so maybe things have gotten a bit too Mini-ish around here recently, but then they keep doing cool things…
But this is probably the coolest of all – they have released photos of their official entry into the World Rally Championship. And just look at it!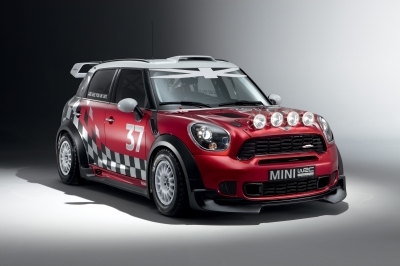 Okay, so when they first announced that the WRC car was going to be based on the biggest Mini of the lot – the Countryman – Oversteer was one of the first to think that was just a bit crap. Surely a 2-door Cooper S is the way to go? Jam the Countryman's 4WD system underneath and away you go – small, fast and good looking. And by getting rally-masters Prodrive – the outfit behind Subaru's domination in the 90s – to run the show you had to get excited about that. But the fatty Countryman just seemed wrong somehow…
But one of those very rare occasions has occurred here – we have to admit we were wrong. I mean, JUST LOOK AT IT!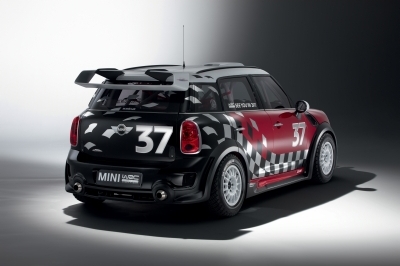 The company has unveiled its new WRC challenger at the Paris Motor Show, at the same time revealing that British driver Kris Meeke has been confirmed as one of the drivers who will contest the championship with this brand new rally car. No word on whether he will be legally required to change his last name to "Hopkirk" or will just be referred to by the team as "Paddy"

The Mini WRC is powered by a 1.6-litre, four-cylinder Direct Injection turbo-charged engine and recently received a baptism of fire during initial testing at Prodrive's rally track after developing the car since 2009.
The 2011 World Rally Championship will see the Mini WRC contesting in six of the 13 scheduled rounds, with a full-scale attempt following in the 2012 season. In addition, Prodrive plans to make available customer versions to independent teams for use in the championship.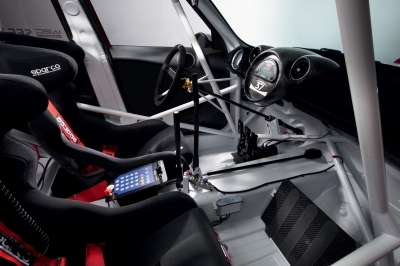 "This project is a truly passionate opportunity," says Prodrive boss, Dave Richards. "Mini is a cult brand which left a lasting impression during its previous motorsport campaigns. We are both extremely happy and proud to be on board as a partner when Mini returns to rallying. We aim to use 2011 as a preparatory year, amassing experience in order to ensure we are fully competitive from the start of the following season.  But let's not underestimate the task ahead of us nor the stiff competition we will face on the way, however our target is firmly set on winning the World Championship title with Mini."
Possibly the most exciting part of BMW's press release is tucked away down the bottom, and says: "At the heart of the Mini WRC is the BMW Motorsport-developed 1.6 litre, four- cylinder Di turbo-charged engine which can be deployed not only in the WRC, but also in other championships running to the FIA's Super2000 regulations." Implying many more possibilities for the big little car…