OVERSTEER ROAD TEST: Audi Q3 2.0TDI quattro
Audi's baby SUV blends A3 size with Q5 looks, which sounds a bit odd. And let's face it; it does look a bit odd too. But how does it drive? We spend a few days with one to find out.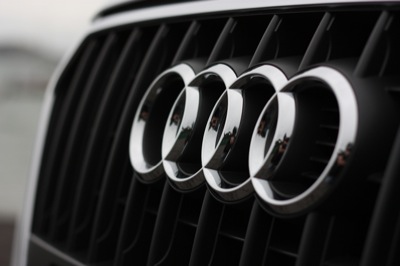 White is not the Audi Q3's best colour. In white it looks like a stubby, awkward version of the bigger Q5 that has been unfortunately shrunken in the wash. Not that it looks much more cohesive in other colours, it's just that white makes it particularly obvious that it is a small car with large car styling cues.
However, this doesn't mean the Q3 is a bad car. Just a slightly awkward-looking very good car. In fact, the Q3 would be one of the better Audis we have driven in a number of years.
Under the Q3's bonnet is the latest version of the thoroughly excellent VW/Audi Group 2.0-litre direct injection four-cylinder turbo diesel engine. The inline four pumps out 130kW of power and 380Nm of torque and, after a marginal amount of turbo lag, punches the little Q3 along at a thoroughly brisk rate and will propel it to the legal limit in 8.2 seconds.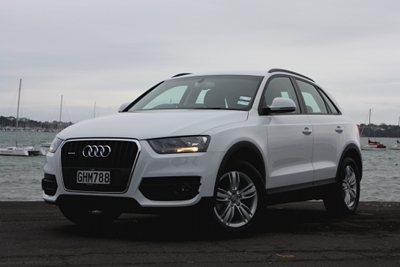 The strong engine is hooked up to a seven-speed S Tronic (Audi's name for the VAG dual clutch DSG) which is a slick operator, although still suffers from the usual DSG foibles in relation to backing and hills…
Complimenting the strong engine and slick transmission is a wonderfully compliant, yet nimble platform. The ride in the Q3 is firm, yet impressively supple over your average New Zealand road (despite being fitted with larger optional 17-inch alloy wheels), but throw it into a corner and it responds sharply and with a surprising amount of feel through the chassis. This is particularly unusual in a recent quattro Audi…
Unfortunately, as usual with an Audi the steering is overly light and very distant. While it is surprisingly direct, the vagueness and lack of any real communication ultimately limits the driver engagement the chassis promises.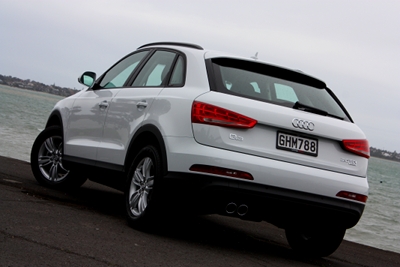 Being a quattro, the Q3 has seemingly endless traction off the line and out of corners and betrays remarkably little understeer, even when pushed unreasonably hard.
Despite the steering, all of this adds up to make the Q3 one of the more enjoyable recent efforts from Audi on the road. The quality of the interior is as top-notch as usual, as is the rest of the build quality, truly befitting a small car that costs $70,900.
Which, admittedly, IS a lot of money for a small car, but when compared to the BMW X1 – its main competitor – it's about the same, although the BMW does offer a better level of driver involvement. Audi are apparently planning cheaper FWD versions, but then a Volkswagen Tiguan simply becomes a more appealing option…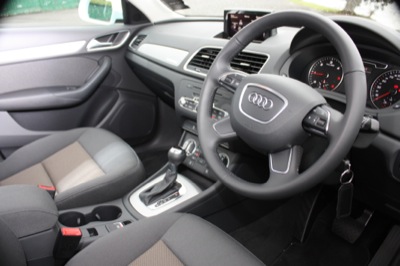 The Audi Q3 2.0TDI quattro is a quality package with a pleasing ride and engaging handling that is only slightly let down by its distant steering. Audi offers an S line version of the Q3 that adds around $7,000 and will no doubt ruin the delicate ride/handling balance with large (18-inch) wheels and a pointless sports suspension set up, so ignore that one, save yourself the money and buy this one.
Need to Know
Price: $70,990
Engine: 1968cc inline four-cylinder turbo diesel
Power/torque: 130kW@4200rpm/380Nm@1750rpm
Transmission: Seven-speed dual clutch
0-100km/h: 8.2 seconds
Fuel consumption: 5.9L/100km
CO2 emissions: 156g/km